Editor's note: This excerpt appears courtesy of On The Green Magazine.
Andy Lewis was preparing to play a few holes before dusk Tuesday afternoon at Whispering Pines Golf Club, where he has been a bag drop employee for 12 years, when a friend who was playing a couple holes ahead called with some bizarre news.
"He called me and said, 'Hey, there's a car driving around on hole No. 3,' " Lewis said.
So Lewis drove his golf cart to the par-5 and found a white SUV in the pond to the left of the green with a woman and her daughter, who is believed to be 8 years old, inside.
The front of the car was submerged.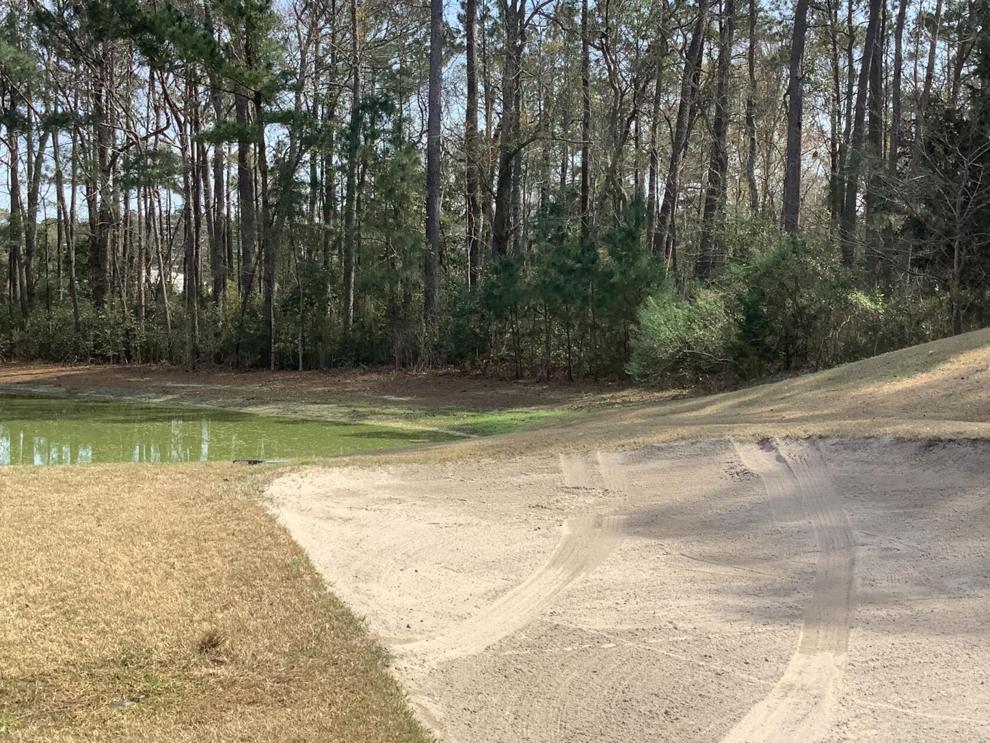 The driver was hysterical and appeared disoriented, Lewis said, and the young girl was frantically bouncing between the front and back seats
"She was hysterical. She didn't know where she was at," Lewis said of the driver, who had managed to drive along the cart path through the first three holes, through a bunker behind the third green and around the bank of the pond along a tree line before hitting a thick log that threw her SUV into the water.
"I tried to get the lady's attention to roll down the window. She wouldn't even make eye contact with me," Lewis said. ". . . Then I saw the little girl jumping around. She was in the front and back, she was moving around. She was freaking out in the car."
Lewis called 911 around 5 p.m. and was yelling at the SUV's occupants to roll a window down. Lewis isn't sure who hit the button, but the back passenger side window rolled about halfway down.
He asked the young girl if she could swim, and she said she could, so Lewis jumped into the water to meet her after she slithered through the window opening. He brought the girl to safety on the bank and jumped back into the water to try to get the driver to safety.
"That water was cold, brother," Lewis said. "That little girl was cold. Oh my God."
To read the full story, click here.