COLUMBIA | Olivia Borgman never stopped smiling. 
Not when North Myrtle Beach found itself down two sets to open the Class 4A volleyball championship match to Aiken.
Certainly not when the Chiefs fought their way back to force a deciding fifth set.
And not even when the Green Hornets capped off their 40-win season with a 15-11 victory in the final set.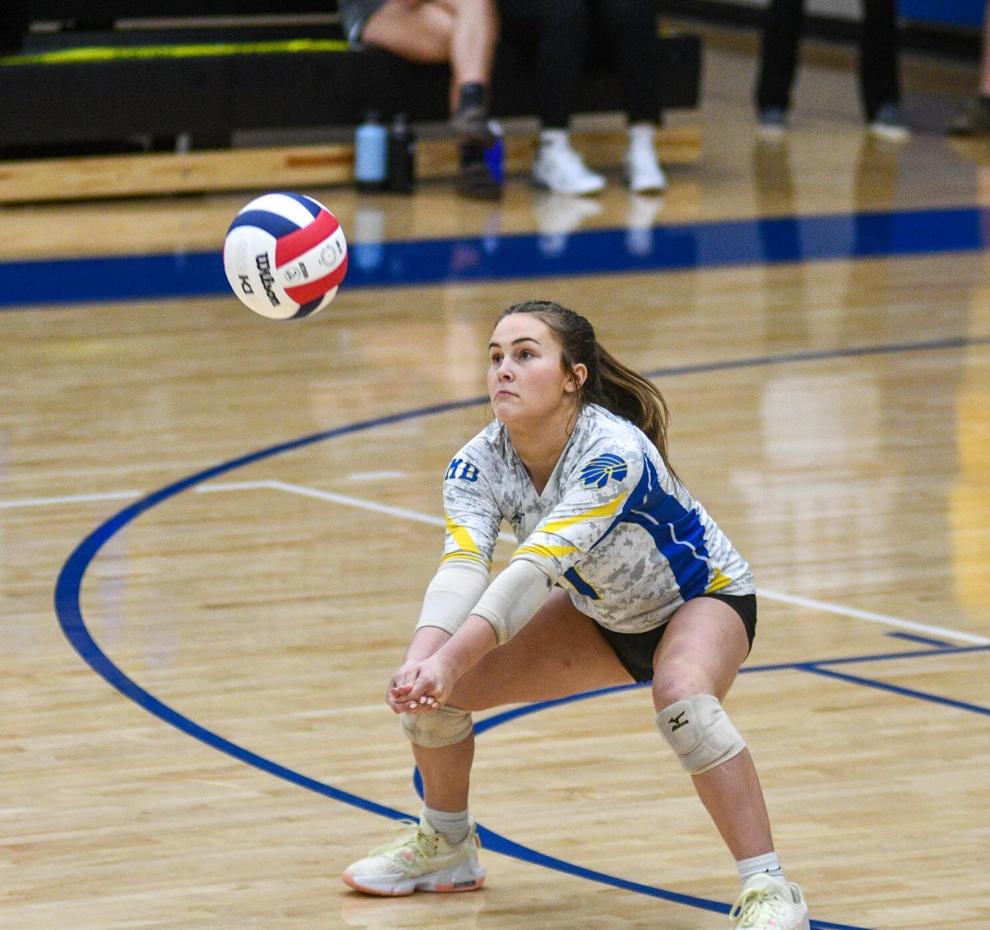 Borgman had a different mindset. It wasn't one of defeat. This was only the beginning.
"Two more years," the sophomore said after Aiken's 3-2 victory at Dreher. "Going on strong."
North Myrtle Beach, with the bulk of its roster comprised of underclassmen, rose up the Class 4A ranks ahead of schedule in the first year of coach Alex Sing's return to the program. Behind Borgman and freshman Clara Cloninger, the Chiefs ran roughshod through Region VI and then May River, James Island and Lucy Beckham in the postseason.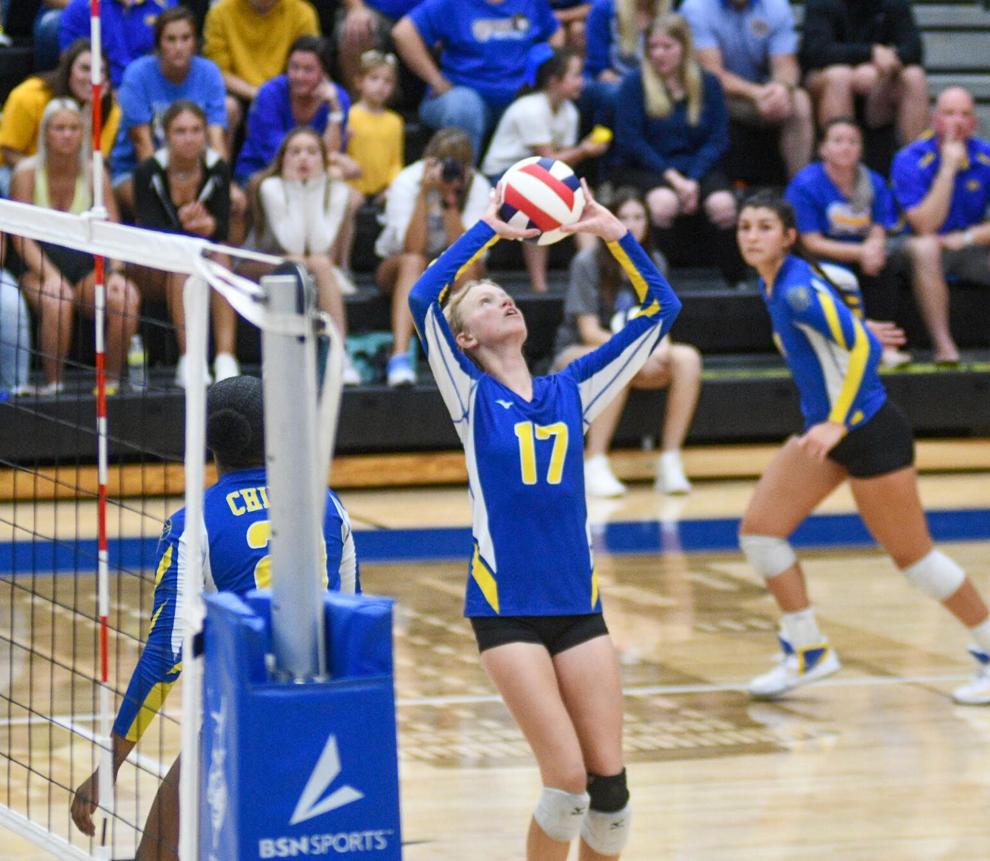 Saturday, though, Aiken put up a huge road block.
The Green Hornets won set one 25-22. Then won by the same score in set two. North Myrtle Beach had been playing solid volleyball, but then something else happened.
The Chiefs started staving off some of the Aiken attacks, mostly from senior Natalie Bland, and Borgman and Cloninger led a furious comeback. North Myrtle Beach won set 4 25-23.
Set four, though, was a story in itself.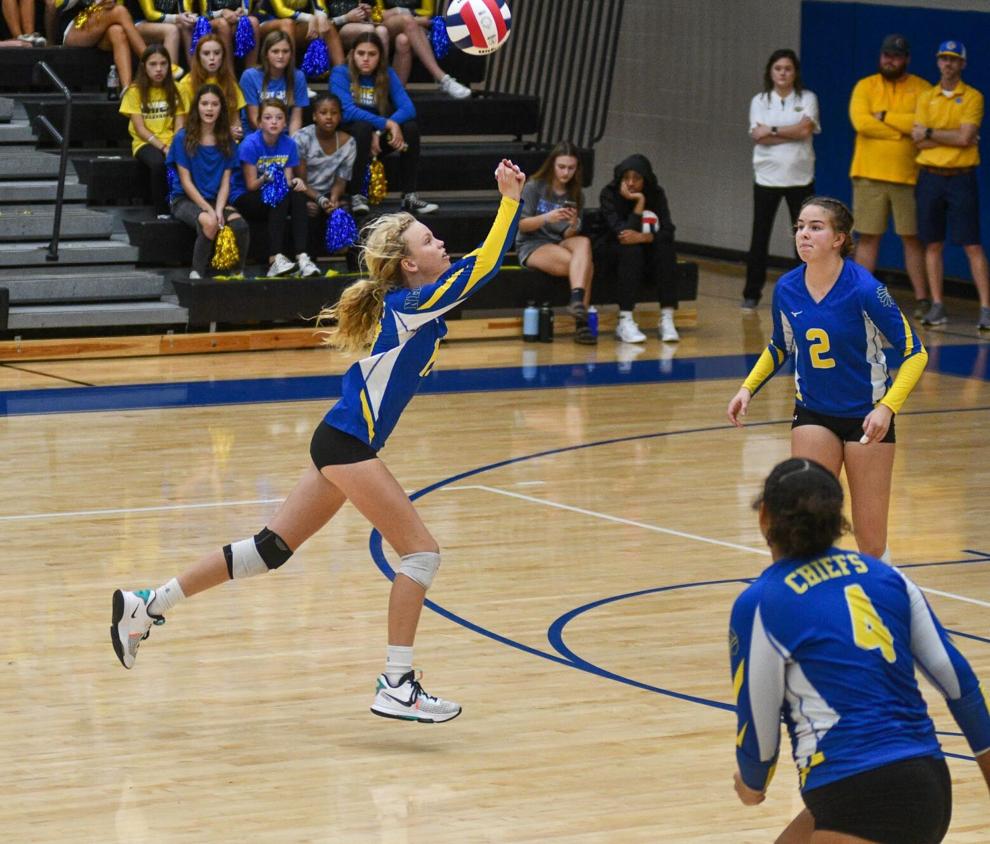 After leading by as many as seven points, the Chiefs could do little but slow Aiken's last-ditch effort to end the match early. The Green Hornets led 25-24 before North Myrtle Beach eventually staved off the rally to win 29-27.
"We knew it was going to be a fight. If we could hang in there and put a little bit of pressure on them, then two good teams get together and we know it could go either way," said Sing, who led the program to state championships in 2018 and 2019. "Thankfully at least a couple of those sets went our way. That fifth set was kind of back and forth. I think in the end, their experience - obviously a lot of seniors on that team and they had been here before - that was the difference."
Neither team led in the fifth by more than two points until Aiken scored the final three points to win 15-11. 
"I've coached a lot," Sing said. "And that was one of the better volleyball matches I've been a part of."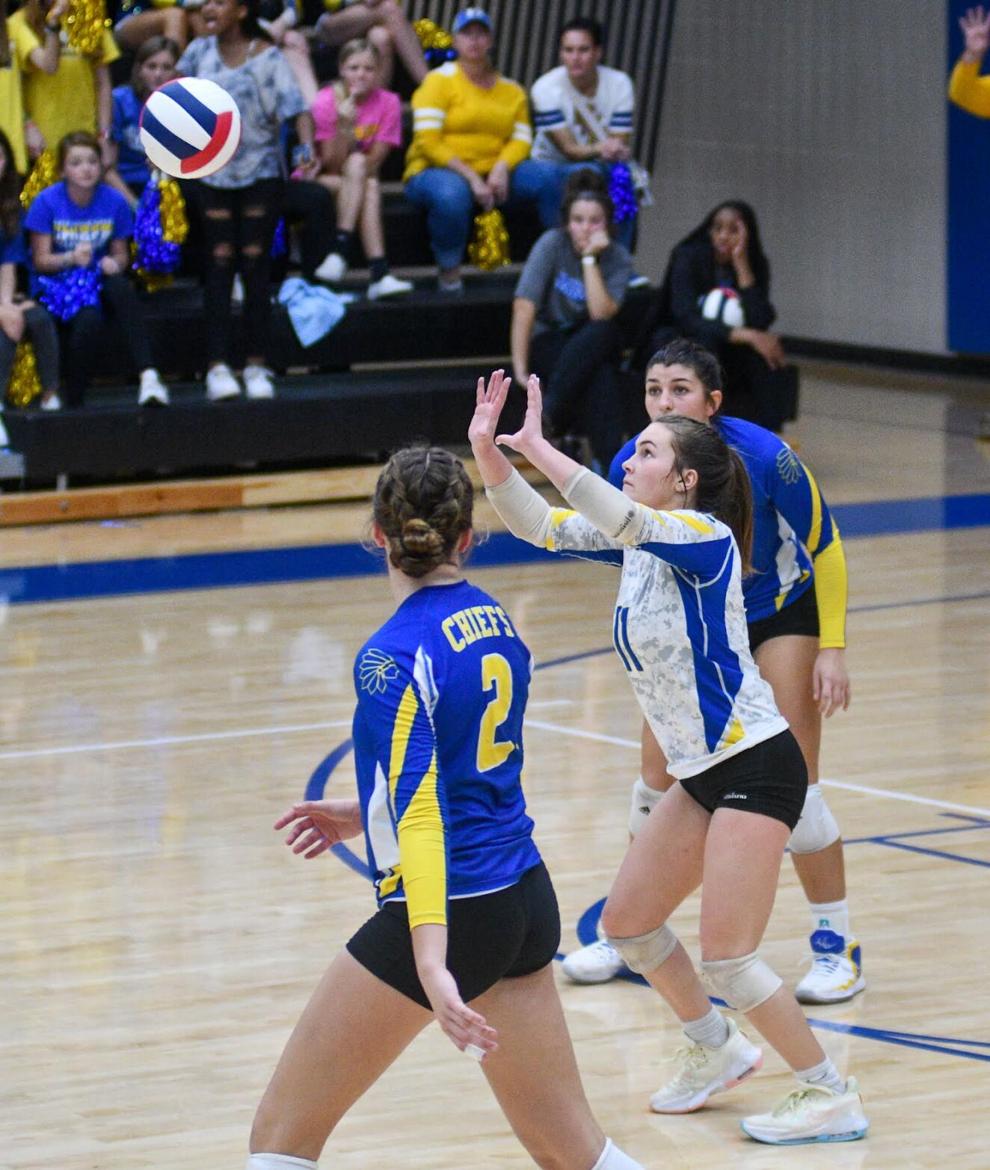 Sing, like his star outside hitter, said this was only the continuation of building this program back to levels it had during his two state championship runs or the school's first one, back in 2012. Multiple onlookers said during the match that they were making plans for North Myrtle Beach to be back in the state finals next year.
And maybe the one after that, too.
This young band of Chiefs appear to have that type of pedigree, even if it meant losing on the state's biggest stage first.
"That was a learning experience," Borgman said. "We worked [in practice] on being down and fighting our way back against opposing teams so we could come back for a win. [We came out] like 'Whoa. We're in the state championships. They are a really good team, but we're going to give them a run for their money.'"