Just before the 5A state tennis championship, Socastee players warmed up to the music of Journey, AC/DC and Aerosmith.
There was no Pitbull.
After the Braves subjected coach Jason Williams to a constant rotation of the rapper during their practices and pregame exercises, he took charge of the playlist. For the playoffs, that meant a stream of classic rock and essential '80s.
"It's just something that they can have fun with," Williams said. "That's the big thing. My whole thing is always just have fun."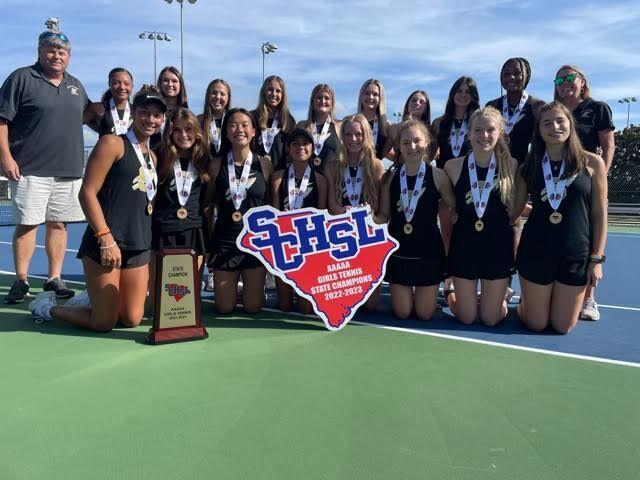 Turns out the Braves didn't need the sounds of Mr. Worldwide to win another statewide title. Socastee (15-4) swept JL Mann 6-0 at the Dr. Eddie Floyd Florence Tennis Center Saturday to win their second championship in three years.
Adjusting the playlist was one of the few changes the Socastee coach made to this team, which included multiple starters from the squad that won the 2020 crown.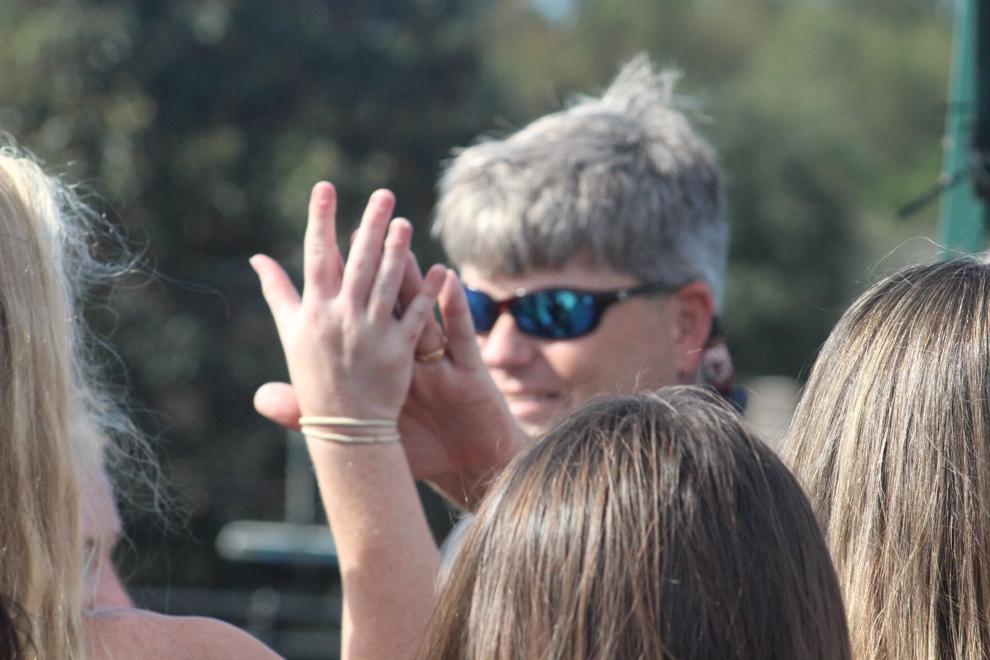 And while he jokes about the pregame music, Williams is serious about taking a lighthearted approach to the sport. Socastee's coach doesn't cut anyone. If someone wants to learn tennis, they can join the squad. He's known for carrying around a large container of Utz Cheese Balls to munch on when matches get close and he often cracks about how stressful it is watching his daughters play doubles.
Fun is at the center of everything.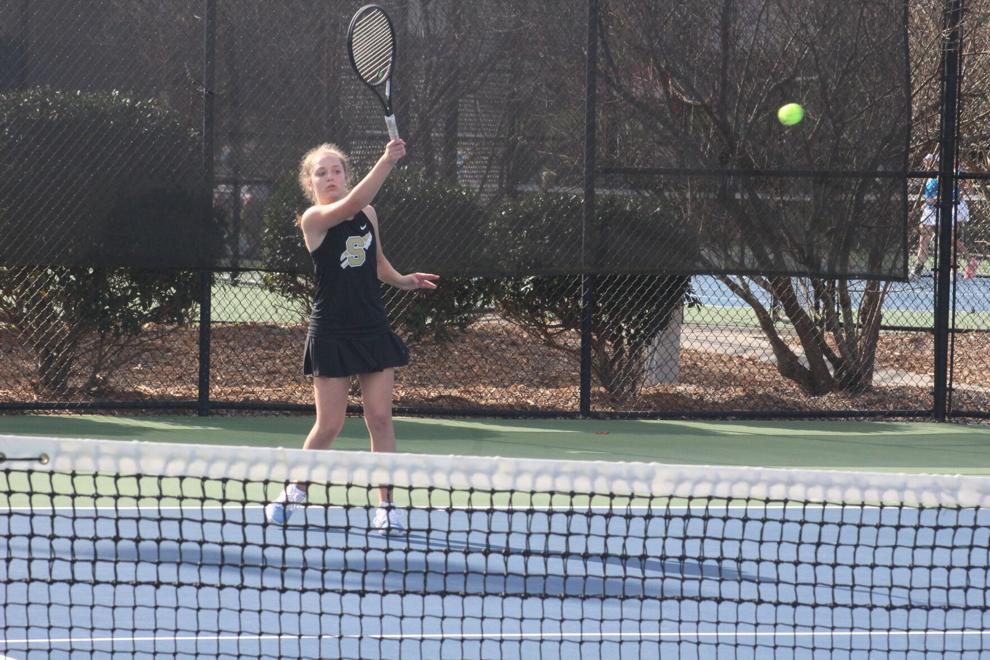 "I've seen it where kids burn out from tennis," he said. "So when they're little, they're phenoms. And they get older and they just burned out. They lose the fun in it. And if it's not fun, then why play it? And in the grander scheme of things, it's just a game. … If it's not fun for them, then you're not doing something right."
With two championships since 2020, clearly the Braves are doing something right.
On Saturday, they dominated the Patriots with Brooke Rogers (No. 1), Cassidy Cocca (No. 2), Wae Man Chan (No. 3), Isabel Solazzo (No. 4) Laurel Case (No. 5), and doubles partners Ryleigh-Caroline Williams and Delanie Williams all winning their respective matchups.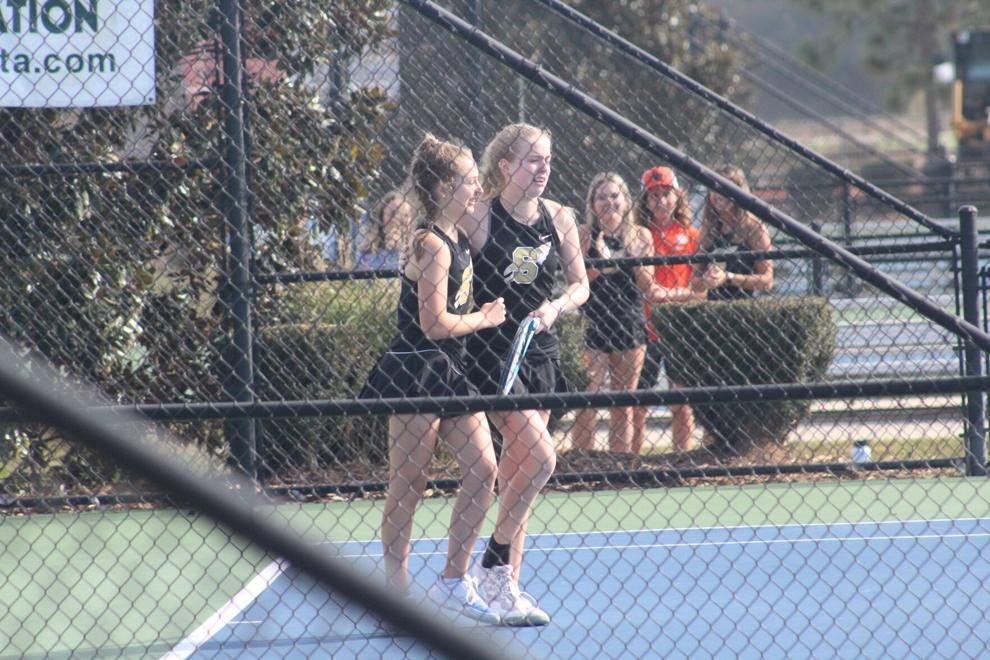 It's the second title in program history for the Braves, who finished as the state runner-up in 1999, 1987 and 1986.
Although the program has become familiar with success in recent years, the euphoria of accomplishing the feat again showed when sisters Ryleigh-Caroline and Delanie Williams completed the sweep. Delanie teared up as she embraced her sister.
"I was so surprised," said Ryleigh-Caroline Williams, one of three senior starters. "She jumped up and I picked her up … even though she's a half-foot taller than me. I was so happy because this was the only year I've played with Delanie. I've played doubles four out of the six years. I've played in the singles twice, and it was nice just to be able to play with my sister and to just win with her. It made it extra special."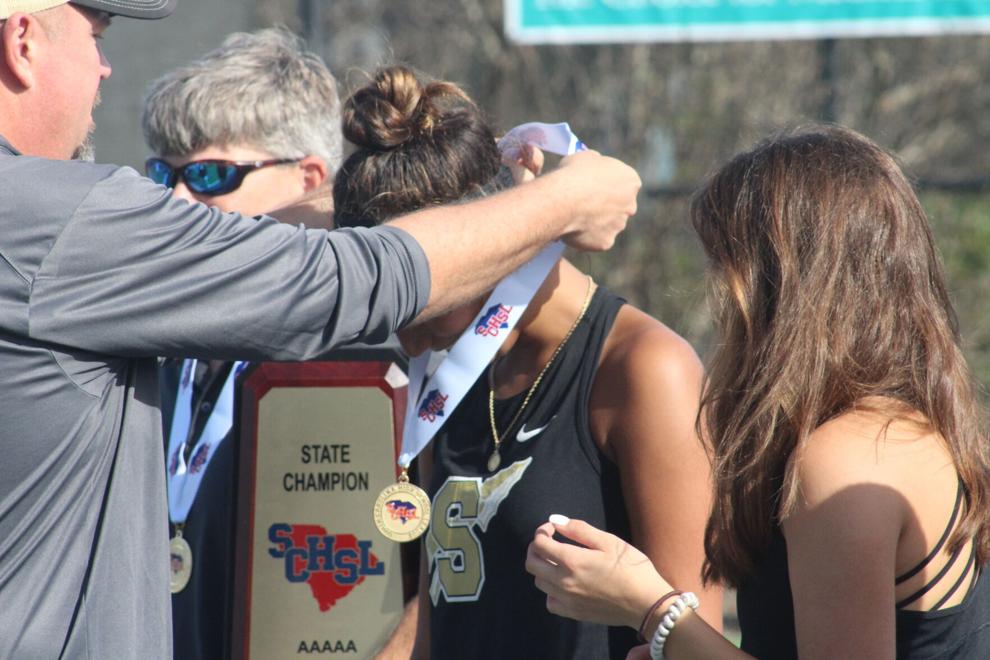 The victory was also important to senior Wae Man Chan.
"Everyone's close," she said. "Everyone loves each other and we all want each other to do our best. And even if we fail, we're always here to cheer each other up. And it just makes me feel good knowing that I have a team like that behind my back."
Other players spoke about the team bonding during their recent run, and they also echoed their coach.
"Just having fun and remembering that tennis is just a game," said senior Brooke Rogers. "Just playing because we love it and not because we want to win so bad. But winning is obviously a plus."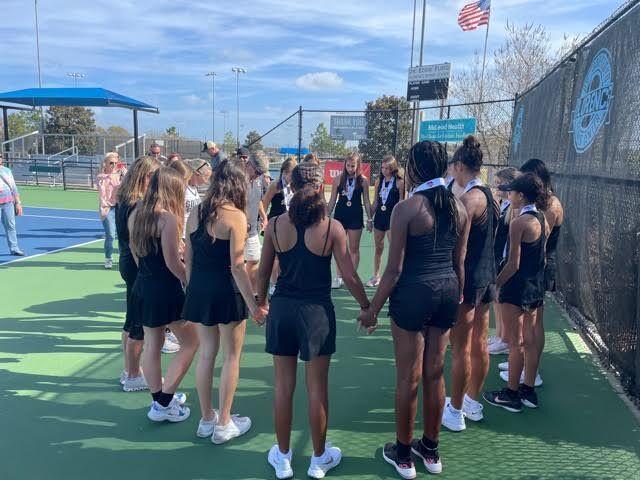 And as for the musical change, the players laugh about the switch. Williams said he wasn't thrilled with Pitbull's lyrics, but players pointed out their coach wasn't a fan of country singer Zach Bryan either, and that was another team favorite.
"I don't think it was upbeat enough," Rogers said. "So then he changed it to, like, heavy metal. And then it worked."
But they can live with their coach's music — and another state championship trophy.