LEXINGTON | Even before she threw her first pitch, Aynor's Alivia Hess knew the heartbreak of last season was over.
A year after the Blue Jackets fell to Broome in the third game of the state championship series, they reversed course, jumping out to an early lead Friday and cruising to an 8-2 win over Crescent to clinch the 3A state softball title.
"We just came out hot," Hess said of Aynor's three-run outburst to open the game. "We had it after that first inning. We were like, 'We've got it.'"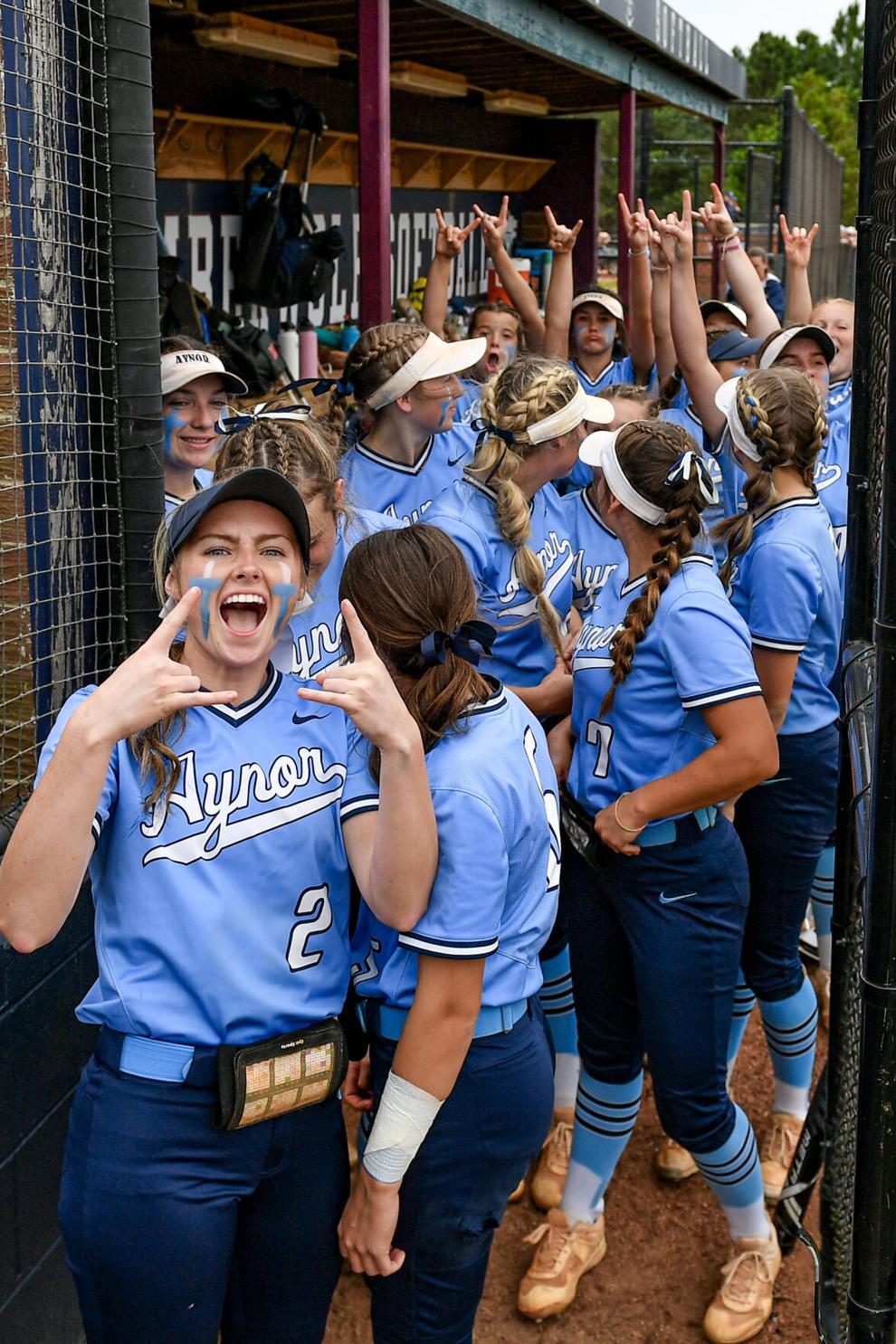 Horry County's public schools don't have many state softball titles, winning just four since 1976 when the sport was sanctioned. Aynor last won the softball crown in 2015 as a 2A school, and they also earned a softball championship in 1990 in the 1A division (St. James won a 3A title in 2007). Aynor has been a state runner-up five times.
But after the loss to Broome last year and with nearly all of their starters returning, the Blue Jackets were expected to again contend for the championship. Maxpreps.com ranked them as South Carolina's No. 1 softball team — regardless of classification.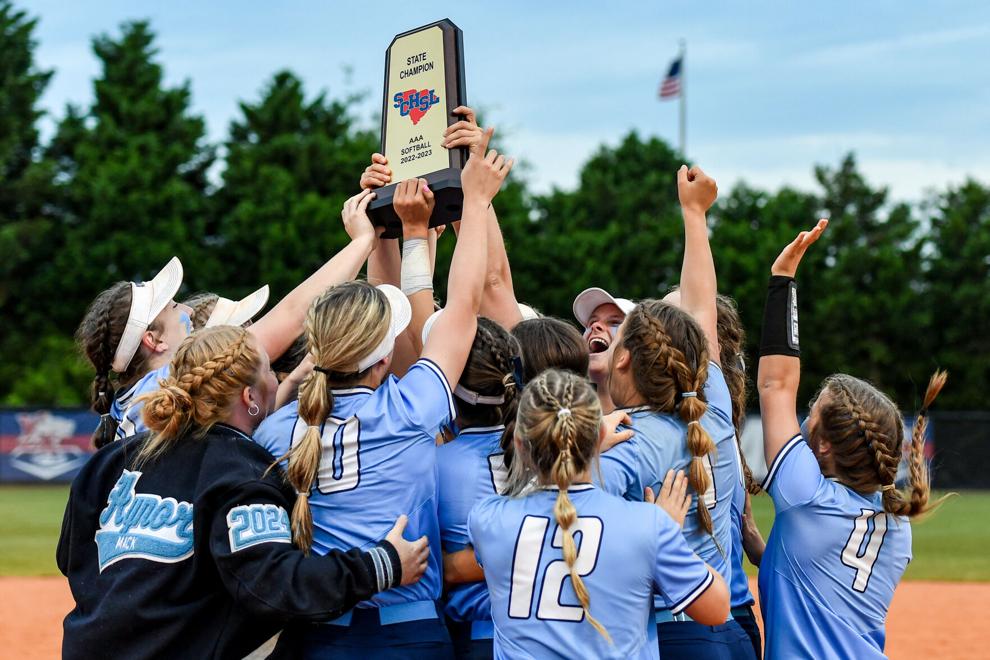 "There's no substitute for experience in life," Aynor coach Tony Mills said. "They've been hungry since the summertime of last year. And they wanted it. They have done a tremendous amount of working out on their own — speed training, agility training, weight lifting, hitting coaches, pitching coaches, travel ball — they were hungry. You don't win a game tonight. You win it in the offseason."
On Friday, the Blue Jackets (30-2) looked much like they did in the series opener, which they won at home 7-1. But after a tough 1-0 loss at Crescent on Wednesday — a game in which Aynor mustered just two hits — they knew they needed a different approach offensively.
"We seemed a little bit anxious at the plate," Mills said, adding that each player had seemed desperate to hit a home run at Crescent. "I don't know what happened to us. … We told them that night, we've got to go back to work."
So on Friday at White Knoll High School (a neutral site for the deciding game), they didn't swing for the fences. Instead, they focused on simply putting the ball in play.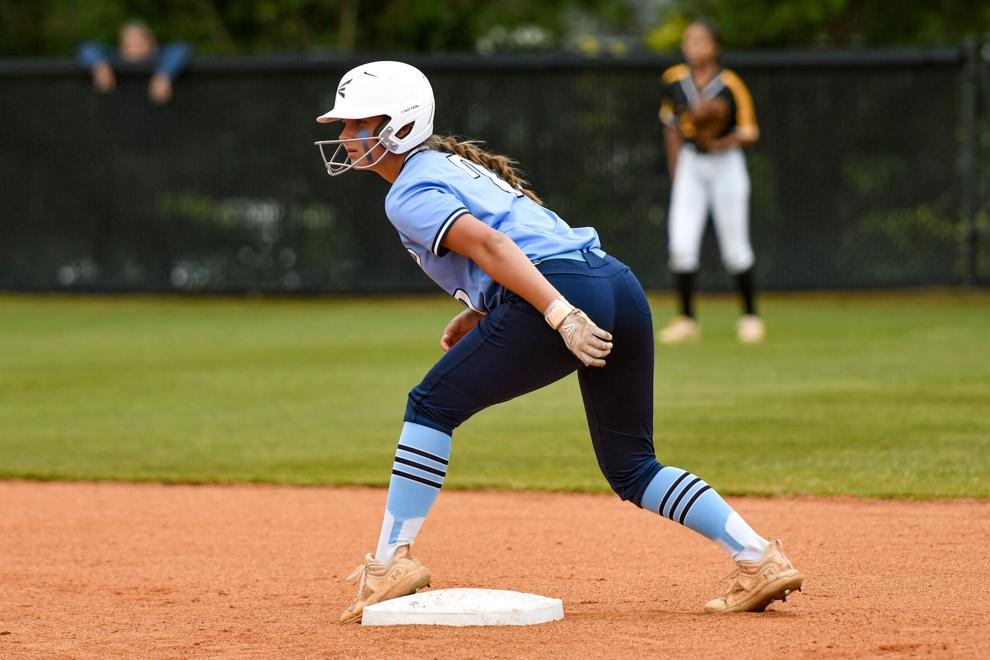 "They played us very deep out there in the outfield," Mills said. "There's a lot of room to pick holes. And we just told them, 'Keep your head down, see the ball and get the contact.'"
That strategy quickly worked as the first three Blue Jackets safely reached base. Then cleanup hitter Ryann Ellis walked to bring in the first run. Riley Rabon followed with a single, driving in two more.
"It put a lot of pressure on [Crescent]," Mills said.
Crescent got one back in the bottom of the first on a Jolie Davis homer, but the solo shot was just one of three hits that Hess allowed on the night. Backed by solid defense, the ninth grade hurler blanked the Tigers for five consecutive innings before giving up one more in the final frame.
"Our pitcher's been in this situation," Mills said, referencing Hess's complete game performance in a 2-1 win at Broome in the second game of the state finals last year. "[This year] we've won three or four games in the last at-bat. We've beefed up the schedule this year. One of the toughest schedules we've ever had."
While Hess took care of business in the circle, Aynor tallied 11 hits over the course of the game, looking like the powerhouse that had won 29 straight games before Wednesday's loss at Crescent.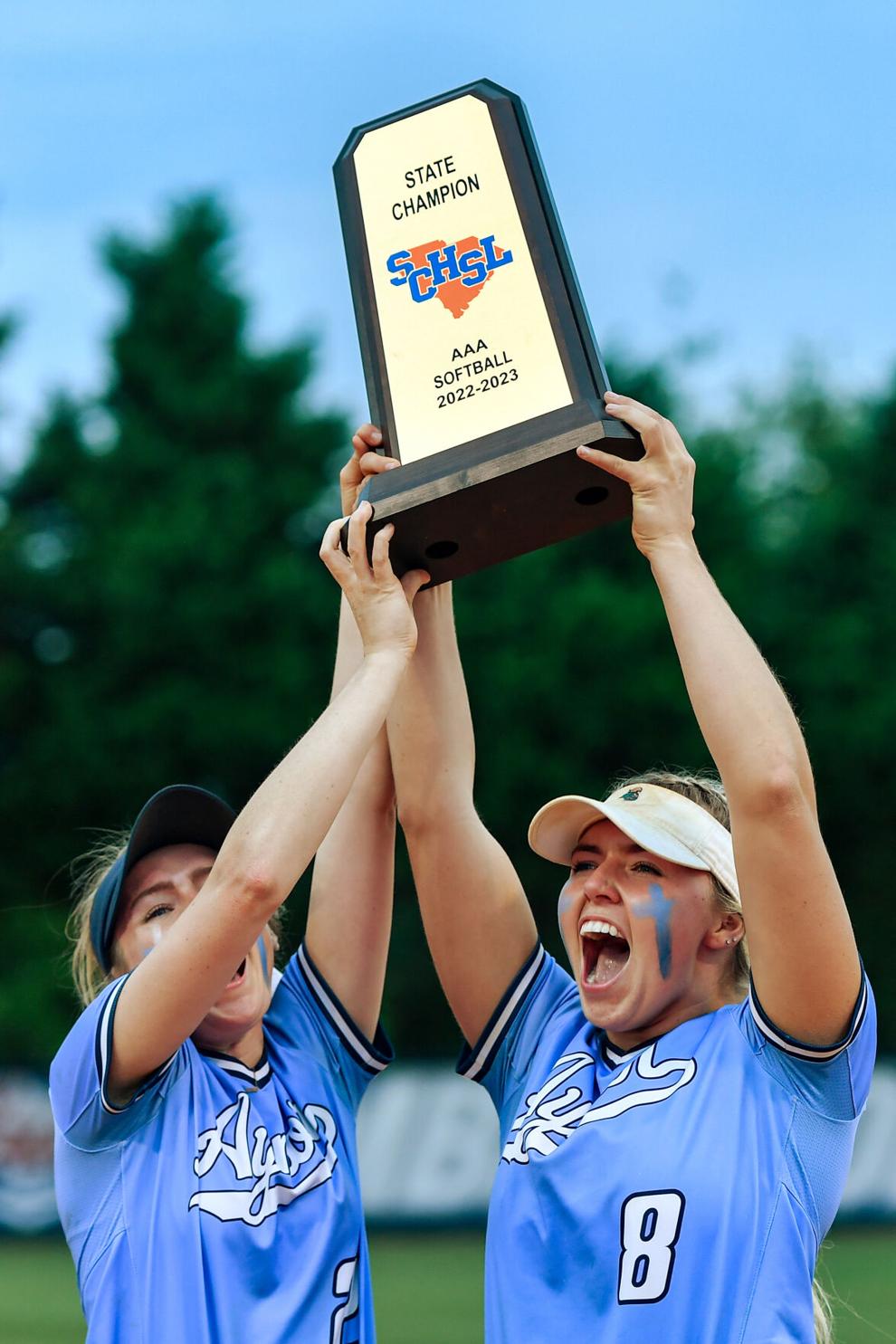 Aynor tacked on two more runs in the top of the third, getting RBIs from Lainey Squires and Katie Goff. The Blue Jackets pushed the lead to 7-1 in the sixth after Ellis doubled in a run and Maddie Johnson smacked one up the middle to bring her home. Aynor's final run in the seventh came courtesy of Kolten Ray getting on base with an infield hit and Goff chipping in a sacrifice fly.
Heading into the bottom of the seventh, the Aynor fans sensed the inevitable and began chanting "three more outs." The Tigers managed to push one more across, but a groundout to Goff ended the game, sending the elated Aynor players searching for teammates to hug.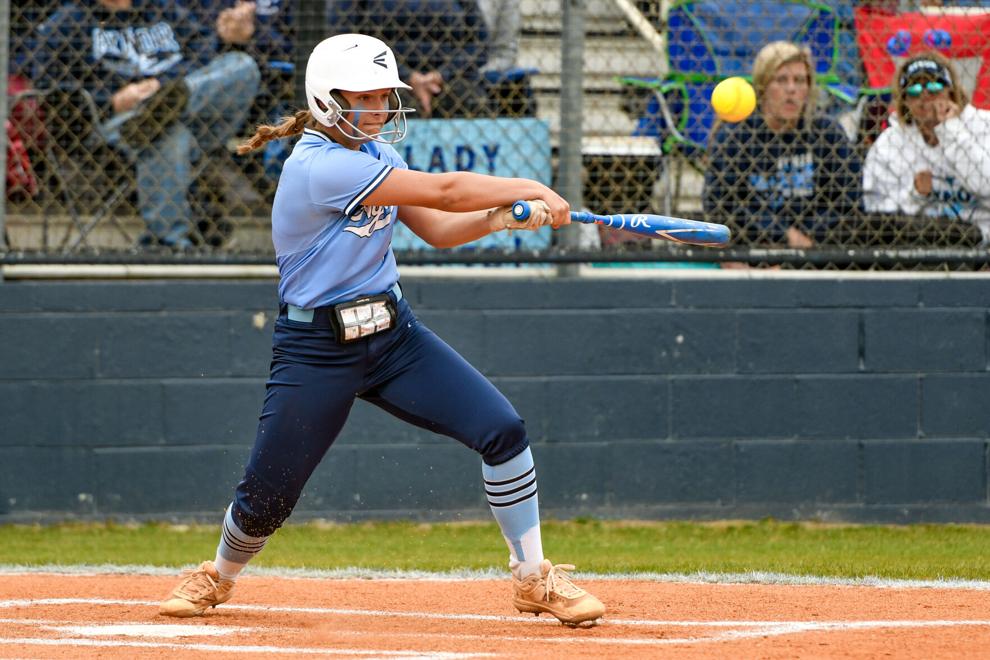 "Last year hurt," said Ellis, who along with Goff are the only seniors on this team. "Last year stung so bad. … [Winning the title] doesn't feel real honestly. It feels like a dream. This is what all of these girls have been dreaming of since we were little and working hard for since we were little. I don't believe any of us can believe that it happened."