Tony Mills started toward his players, ready to offer up wisdom, confidence, advice.
Whatever his Aynor softball squad might need after falling behind by two runs to rival Dillon in the final inning.
Instead, seniors Katie Goff and Ryann Ellis had beaten the Blue Jackets' coach to the punch.
"You get ready to walk up and say something," Mills said. "You look at your team and you can see several kids in there trying to be leaders. I got ready to speak. As I did, the seniors got them together. I said, 'Lay off the high pitches. Don't chase.' Mr. Obvious, right? Sometimes, less is more."
And, sometimes, players just do what they know.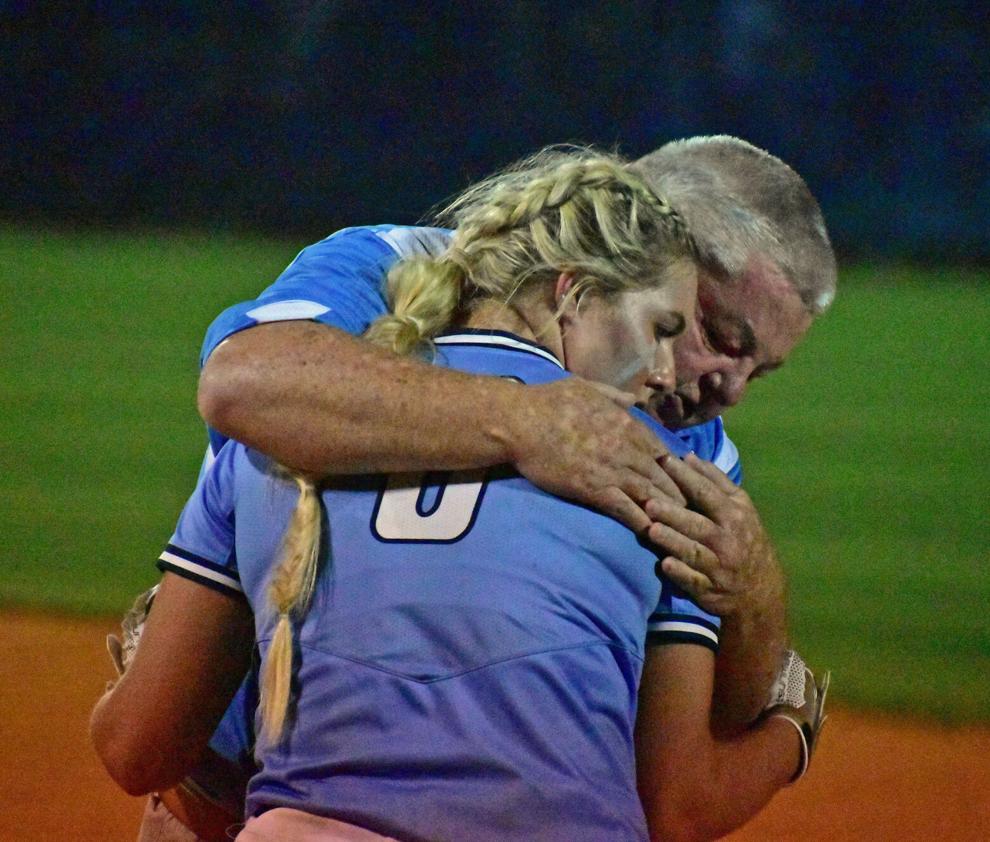 Aynor needed all of just three hitters in the bottom of the seventh inning to overcome that brief Wildcats' lead, as Ellis' no-out, three-run blast pushed the Blue Jackets a 6-5 victory and earned her and her teammates a fast pass to Friday's Class 3A lower state championship. There, Aynor will host the winner of Wednesday's elimination game between Dillon and Loris, needing just one victory to move on to the state title series for the second straight season.
Dramatic fashion? Definitely.
But this road - one that now includes 27 consecutive victories heading into Friday's state semifinal - has been the product of some 15 months of success. After losing to Broome in last year's championship, everything was built toward making sure the Blue Jackets got another shot at it.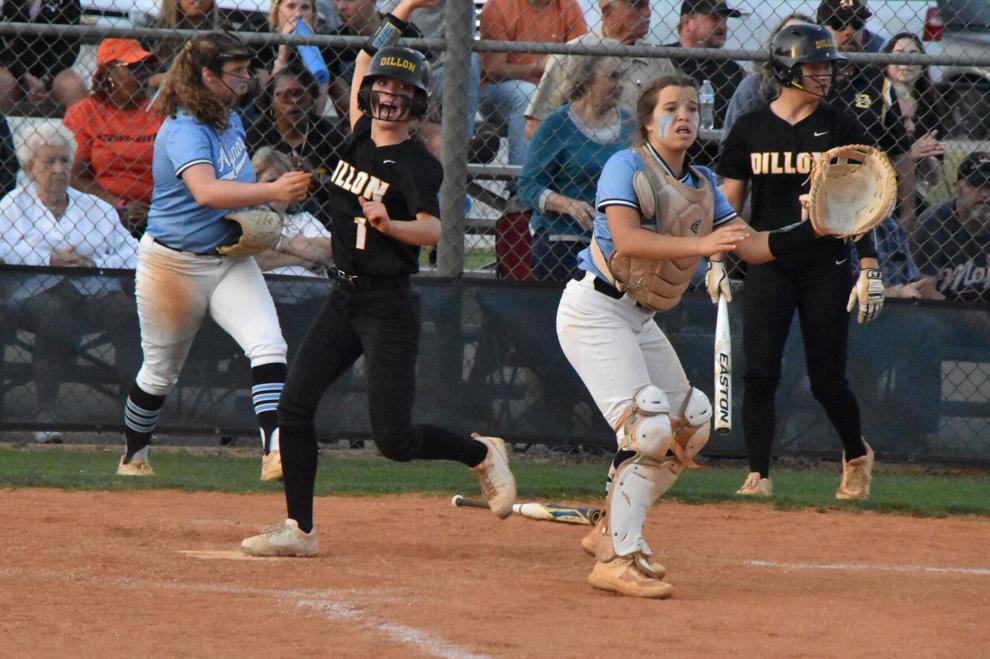 The scheduling was beefed up, and all those players who were part of the 2022 squad were asked to achieve even more in these types of high-profile games.
"Last year set the tone that we can beat anybody and everybody," Ellis said. "In our heads, we're like 'We can win this game and this game. We're going to win this game and this game.' It's just carried on into this season and we can be better than we were last year."
Said Mills: "We tried to put together the toughest schedule we could. We knew what we'd have with the region schedule. We knew that if we were going to make a run in the playoffs like everyone talks about, because of what happened last year… A lot of pressure has been put on these kids from outside sources. And it's warranted."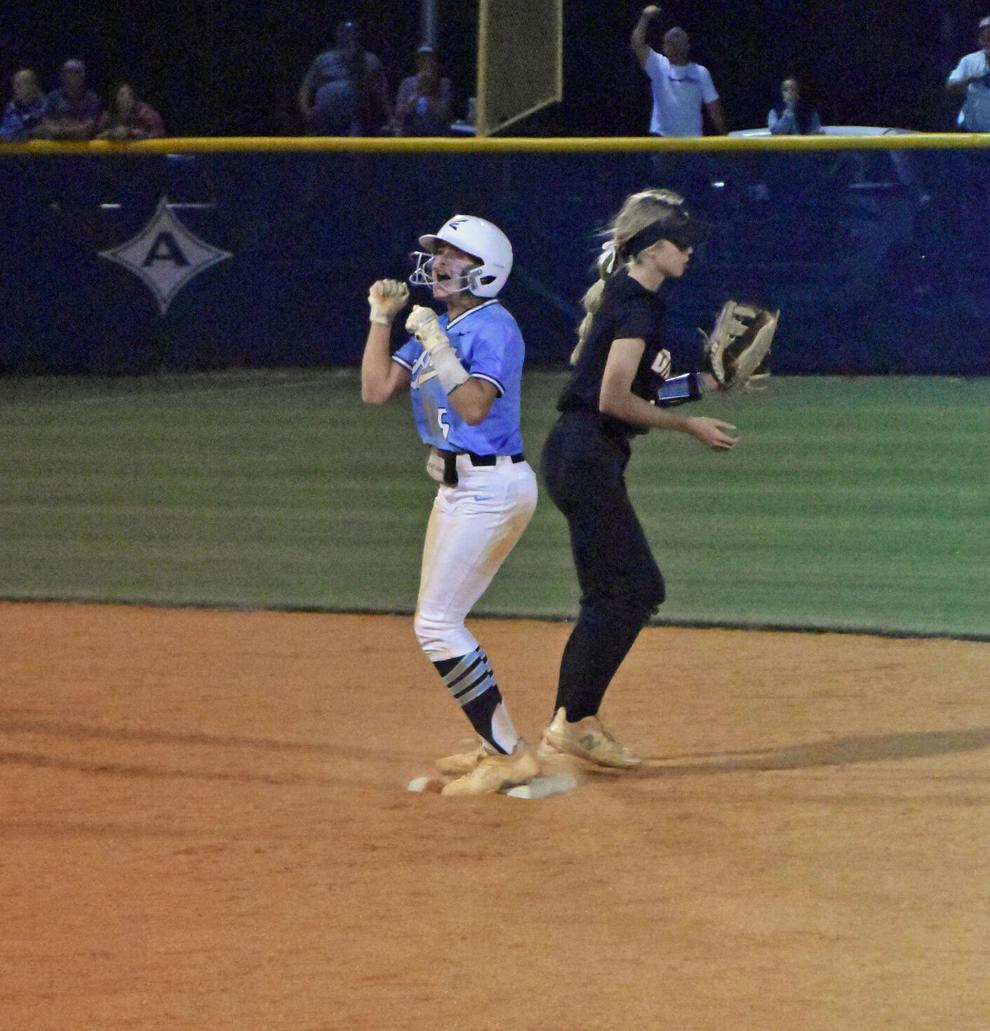 From the get-go Monday, Dillon was ready to take the fight right to Aynor.
The Wildcats, aside from a pair of base running miscues early, were dialed in and ready to beat Aynor for the first time this season. They kept it close, leading to the top of the seventh, when Makayla Huggins' two-RBI single put Dillon up 5-3.
Aynor prevented any further damage, and headed back into the dugout knowing its second, third and fourth batters in the lineup would get their at-bats.
Alaina Brown doubled the second pitch she saw into left center. Alivia Hess then reached on a single, also to the outfield, pushing Brown to third.
Then, Ellis came to the plate. Four pitches in, she launched a bomb high into the air and over the center field wall.
Ball game.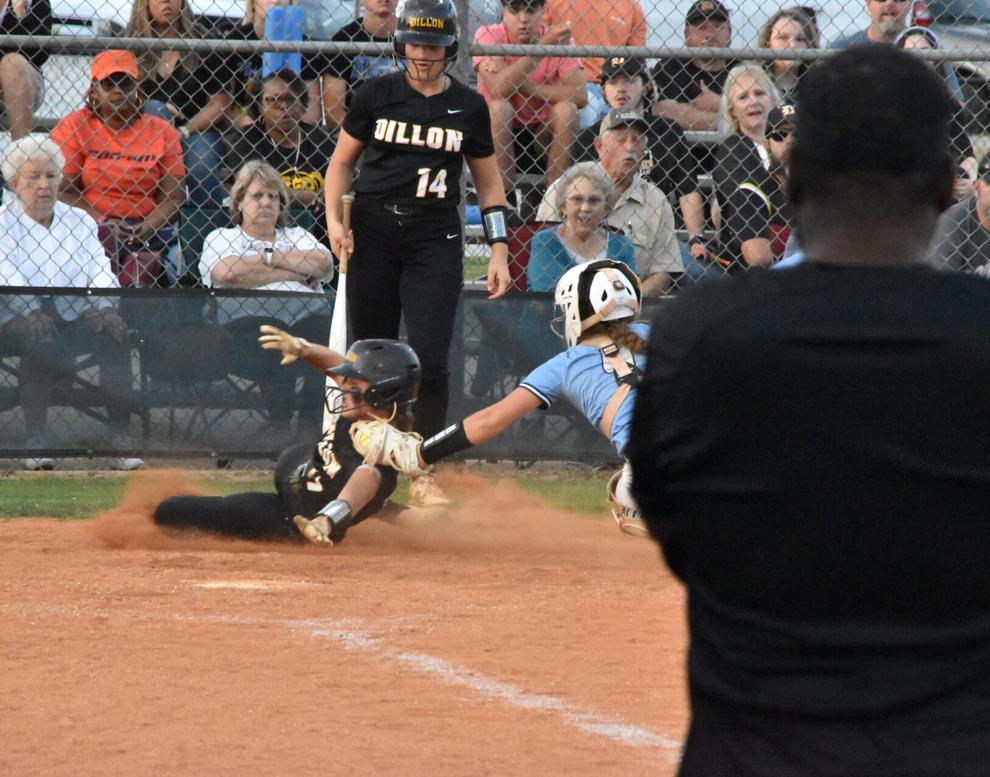 "We've been down a few times this season. Our offense is really good when we're tuned in," Ellis said. "In our minds, we just have to do it."
Again, they did.