Just because Green Sea Floyds was eliminated from playoff contention last week by Johnsonville did not mean the team was giving up.
On Friday night, the Trojans proved the exact opposite as they scored 42 straight points en route to a 55-20 win over Timmonsville. 
"We had a great week of practice," head coach Joey Price said. "Our kids are resolute to finish the season strong, especially our seniors."
Timmonsville got things started early, scoring two plays after the Trojans fumbled the opening kickoff.
"We turned it over when we shouldn't have," Price said. 
But from that moment on, the Trojans became relentless. Banks Lovett and Austin Damron got things started when Lovett connected with Damron for a 46-yard touchdown strike to give the Trojans a 7-6 lead.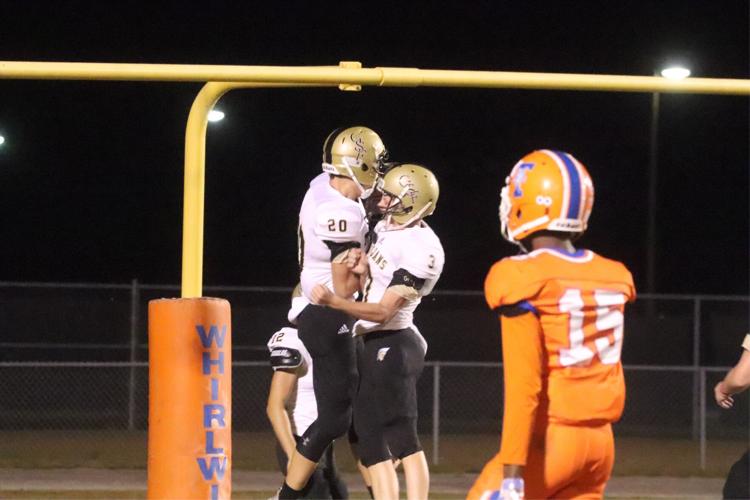 Senior Jaquan Dixon scored the Trojans next two touchdowns, giving them a 21-6 lead at the end of the first quarter.
Dixon continued his impressive night, getting his third touchdown with a little over nine minutes to go in the second quarter.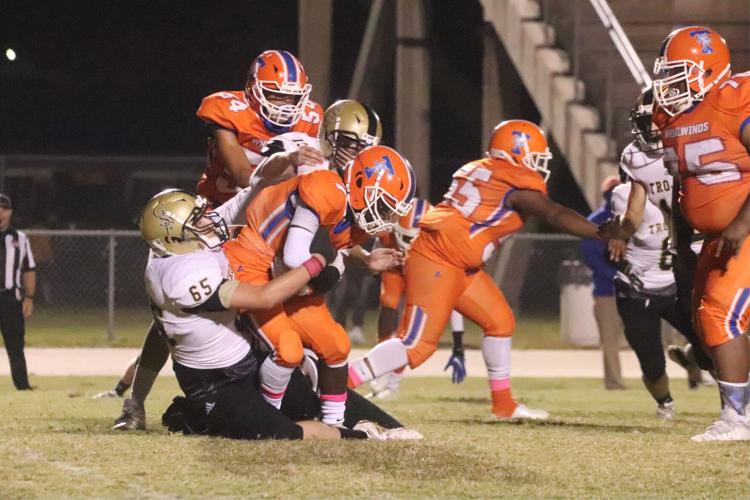 "We had to perform at every high level we could tonight," Dixon said. "I just wanted to go in, go to work and get the job done tonight." 
Dan Johnson scored from 35 yards out to make it 35-6. Johnson tacked on one more touchdown, getting the 42 unanswered points for the Trojans.
Johnson took on a lot of responsibility for the Trojans Friday as Aaron Graham was out with an injury. 
Dixon praised the new faces on both sides of the ball that saw plenty of action Friday night.
"They had heart tonight," Dixon said. "They worked extra hard. Coach told us we had two great weeks of practice, but we came up short against Johnsonville last week so we knew we had to come back and finish strong."
The Whirlwinds had some life brought back into them in the final two minutes of the first half as they would take the ensuing kickoff following Johnson's second touchdown all the way back for six to make it 42-14.
On the following possession, the Trojans fumbled the ball and Timmonsville took advantage, scampering into the end zone. What was once a 36 point lead for green sea, was cut to 22 in less than two minutes.
Timmonsville could not get their offense going in the second half though, despite the momentum they had going into the halftime break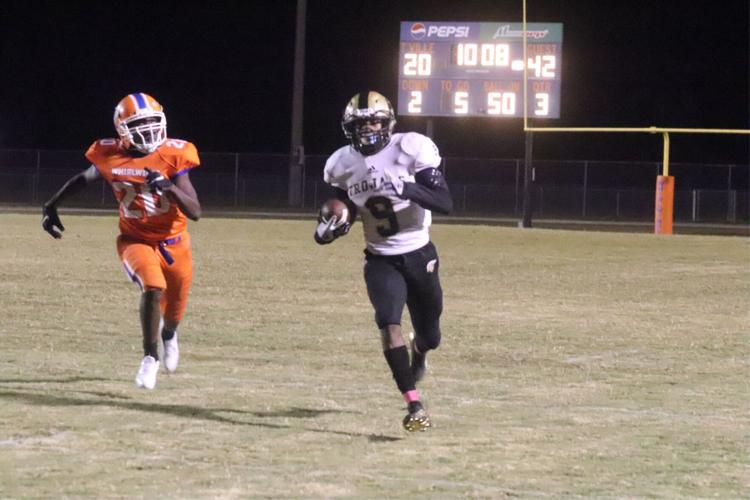 Dixon notched his fourth touchdown on the night with the 50-yard run. Following a Dan Johnson interception, the Class A player of the year in 2019 scored his fifth touchdown of the night and he officially ended the night with 217 yards on 14 carries.
"We're not surprised by that," Price said. "He's been that way all through high school."
The Trojans are now 3-2 on the season and have next week off. However, just because they won't be basking in the Friday night lights next week does not mean they are easing off the gas pedal.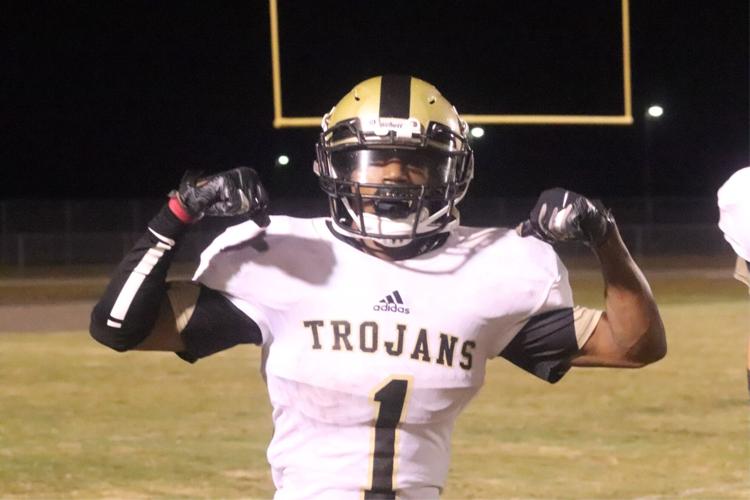 "Aynor has a good football team and we're just going to try and get better," Price said. "We're going to go back to work and work on fundamentals and get better at football."
The two time defending state champions will host Aynor on Friday, Nov. 6. Last year, Aynor defeated Green Sea Floyds 36-22. It was the trojans only loss in 2019. 
Dixon said he'll be ready for the Blue Jackets in two weeks. 
"We're coming for them."