Marc Morris shut it down.
The Carolina Forest coach was preparing for a pretty big game, the most notable one to date in school history, in fact. Yet, he wasn't worried about a potential major distraction, as his Panthers had already proved over and again this season that the task at hand is more important than some big-picture idea.
Still, six years after Morris started instilling his billboard-worthy three tenets — faith, family, future — he was being asked about his own own. Could Carolina Forest be in danger of losing the man who steered it out of the realm of football afterthought and into the upper echelon of South Carolina's biggest class?
"I started hearing that crap three years ago when Carolina Forest started winning a little bit," Morris said. "I don't even know what a better job is right now. We're in the Top 8 in the state in 5A football. That's a pretty good job."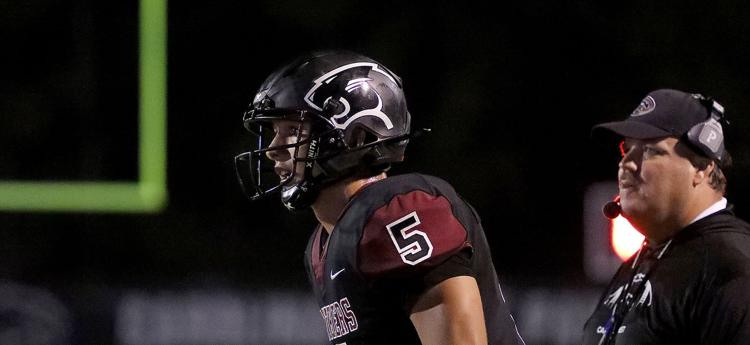 On Friday, the longtime doormat team will be playing at home with a trip to the Class 5A lower state finals on the line. It isn't so much a surprise when looking at the last season and a half. In the grand scheme of things, though, a 10-win campaign and a trip to the third round of the playoffs was something few believed possible, even as the school's enrollment swelled and some of those student-athletes were drawing some considerable college interest.
Opposing coaches who regularly line up against Morris rave about his abilities. He's the winningest coach at two programs, Carolina Forest and Harnett Central (N.C.). Ergo, it isn't some stretch of the imagination to think another school would love to hire him.
That's where Morris' tunnel vision comes into play.
To him, it's a waste of time, a talking point that keeps him from accomplishing a goal he hasn't shied away from since he first arrived. Morris coaches to win state championships.
To do that, he had to win playoff games. To do that, he had to make the postseason. To do that, he had to win in the regular season. To do that, he had to set the proper schemes. To do that, he had to have the right personnel. To do that, he had to get kids in the weight room. And do that, he had to inflate his participation numbers.
That's all stuff he can control.
Morris' personality has fed the beast.
"He is a charismatic guy, and that only helps him with everything," said Panthers assistant Shane Dular, himself a former head coach at two different programs. "Whether he is talking to athletics directors or coaches or principals or players, he is such a good person. It's 100 percent genuine. He doesn't want to mess people over."
It starts with his team.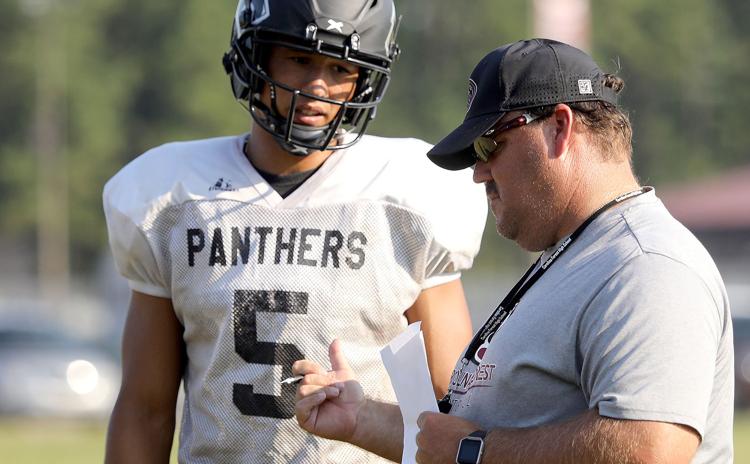 FADING WHISPERS
When Mason McCue moved to the area from New Jersey midway through the 2016-2017 school year, the reverberations from the old days of Carolina Forest football were still influencing popular opinion.
"I had heard bad things about what had happened here," said McCue, now a three-year starter at offensive lineman.
The program had made the playoffs four times in its first 16 years, and it even advanced to the third round of the Class 3A playoffs twice in that span. However, the transition to the state's biggest class had not been kind to the Panthers.
Under then-coach Drew Hummel, who was hired a year before moving to Class 4A (when South Carolina had four classes), Carolina Forest lost two-thirds of its games, hitting rock bottom in 2013. The Panthers were 1-10 that year. The 10 losses were all decided by double digits, and the team allowed 50.8 points per game, which was dead last among all South Carolina High School League teams that season.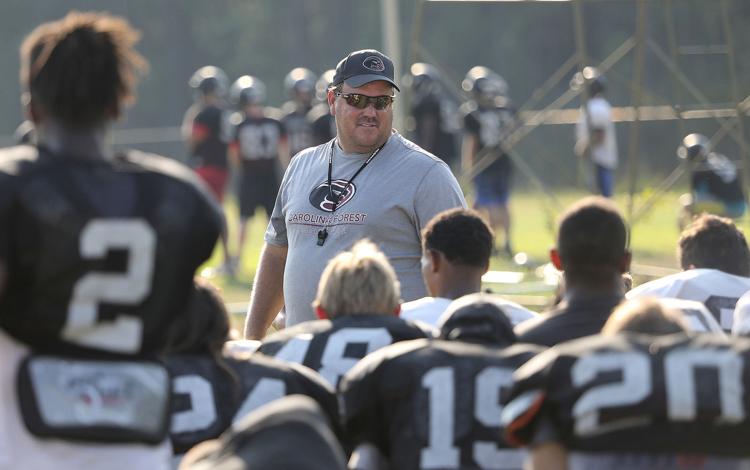 Hummel resigned and took a job out of the area.
Four and a half months later, after a full-fledged search and delays at both the school and district level, Morris was officially approved.
In the time between being identified as the school's pick and signing his contract, he spotted a glaring problem that needed to be addressed. Even though Carolina Forest was one of the seven largest schools in the state, his roster didn't look like it. The feeder programs from the youth leagues into the middle schools were showing attrition problems. And as such, there was another noticeable difference in the number of the middle schoolers who hung up their pads before high school.
"We didn't feel like we had to recruit them so much as we didn't want to lose them. I'm not necessarily talking about losing them to other schools. I'm talking about losing them altogether," Morris said. "We [wanted them] to continue to play in seventh grade. Once they were in seventh grade, we wanted see them play as eighth graders. As an eighth grader, we wanted them to come over and play as ninth graders, come over and be a part of our program. Once we got them into the high school, we knew they would buy in."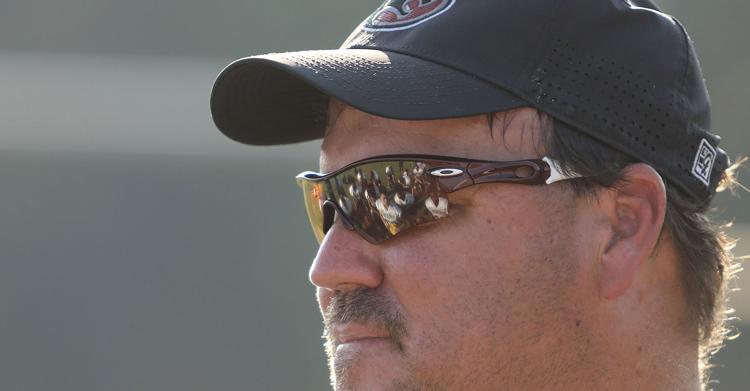 Morris began to invite younger players to join his varsity and junior varsity teams in the weight room or watch practices. He was also frequently in the booth or on the sidelines many of their games (he has been known to don a headset for the sub-varsity levels). Without being a screamer, he hammered home his points, one by one.
Frequently it was about an off-season program; other times it involved game-planning for an opponent.
The Panthers' varsity team was 3-8 on the field that first year — the record later changed to 4-7 via a forfeit — and then five wins in year two, and six each in years three and four. Last year, there was a jump to eight wins in the flood-shortened season.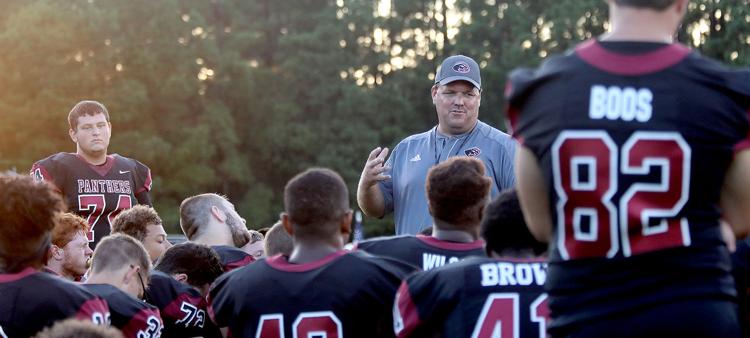 In August, ahead of the school's first double-digit win season, Morris got his share of funny looks from his peers during the CNB Kickoff Classic luncheon when he mentioned having to cut players from the program. Positive progress had helped change the culture.
None of it happened overnight.
"It takes time to get to what we're doing," athletics director Tripp Satterwhite said. "It takes time to get to be successful. You have to get to a buy-in with your kids. It started in the weight room. And then it just spreads. It all starts with the head coach.
"Success breeds success. You have to know how to be committed to the progress and what works. He'll be the first person to tell you that he didn't do everything right."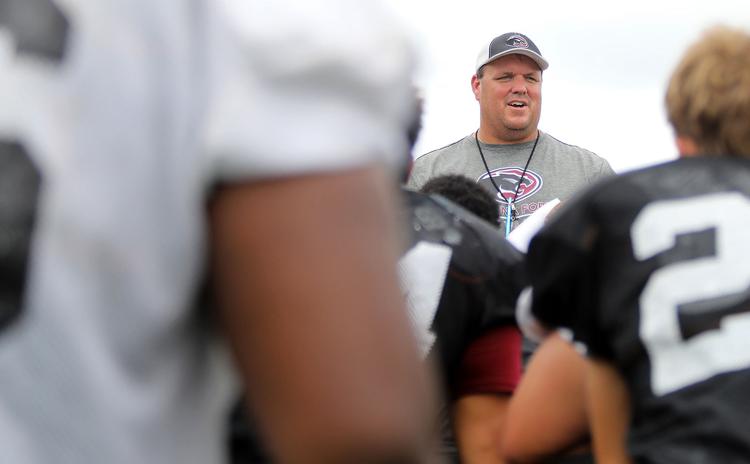 FORGET FLUKES
Parents have complained over the years about playing time or the like. Other than that, it's tough to break down too many mistakes Morris has made.
Everything has trended upward, beginning since 2014, in terms of wins and playoff success, roster size and production, and even the number of college opportunities his players have, be it on a football field or not. And yet, everyone is wondering what happens in 2020, when Shrine Bowler Darin Goss, Touchstone Energy Cooperatives Bowl selection Mason Garcia, star running back David Legette, McCue and any number of the other 20 or so seniors move on to the next phase of their lives.
"When I first got here, we were losing a lot of seniors," McCue said. "My junior year, we had a lot of eyes on us to see how we would step up. We had 16 new starters. Everyone became determined to set the goal that we wanted to set. How can we get to this point where we want to be?"
Said Morris: "We heard the same thing before. 'Carolina Forest has gotten better, but they're not going to be as good when Dyverse Simmons leaves.' 'They're not going to be as good after Matt Beale quits playing quarterback.' You go through that cycle every single year. Hopefully, you're preparing your program where you're not going to have that big step back. Are you going to have a drop-off at a position or two in any given year? Absolutely. But you hope your program overcomes that."
Next season, the 21 juniors on the current roster will be asked to fill that void. And the year after that, another burgeoning class will be charged with doing the same. The supply outweighs the demand, evidenced by those cuts.
And therein lies the biggest change of all: All those potential players want an opportunity to be the next faction of what has been created. They see results, but also believe in the man leading those results.
"People know that dude's a winner. That's a great compliment," Satterwhite said. "That's a great position to be in. That makes you feel good. It makes me feel good, too, because you know people did things the right way. I'm sure people will call him [about other jobs] at some point. We don't talk about that."
Of course not.
That wouldn't fit Morris' M.O.