Wayne White graduated from North Myrtle Beach in 1987 and has been the color commentator for its football team's radio broadcast for the last 14 seasons.
He also graduated from Coastal Carolina University in 1992, recently re-joined the athletics department staff as a statistician and was a season-ticket holder for the Chanticleers' football program since its inception in 2003.
Needless to say, Saturday is kind of big for White's professional and personal interests.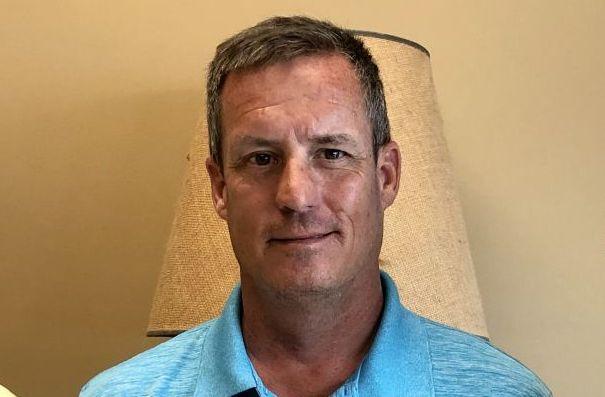 At 2 p.m. that day, Coastal will play Liberty in a nationally televised game with huge postseason implications. Five-and-a-half hours later and 140 miles to the west, North Myrtle Beach will take on A.C. Flora in the Class 4A state championship game at Benedict College in Columbia. Absent teleportation technological advances in the next few days, White is being forced to choose between his two local gridiron loves and the responsibilities attached to them.
"That's the worst part is to know that I can't be two places at one time," White said. "Both games are, up until Saturday, the biggest games in the history of the programs. [Coastal-Liberty is] No. 14 and No. 25 in the country. Every game has implications for what's going to happen at the end of the year for a bowl game. Then, to say this is the biggest game for North Myrtle Beach, that one is obviously no question about it. I've got blood, sweat and tears for both teams. To have to pick one over the other, it's not [a great scenario]."
White said he will do as much of the Coastal game as possible before heading to Columbia for the Chiefs' title game appearance — one 51 years in the making. And thanks to Monday morning's announcement from ESPN on the CCU game time — it was also considered for other time slots, including a noon and 7:30 p.m. — he'll be leaving Brooks Stadium in advance of the the final seconds of Liberty-Coastal.
He hopes to be at Benedict in plenty of time to do the pre-game show on WRNN-FM (99.5) and nmbchiefs.com. However, with so many moving pieces, he and radio partner Tyler Watkins may have to add a bit of flexibility to their routine.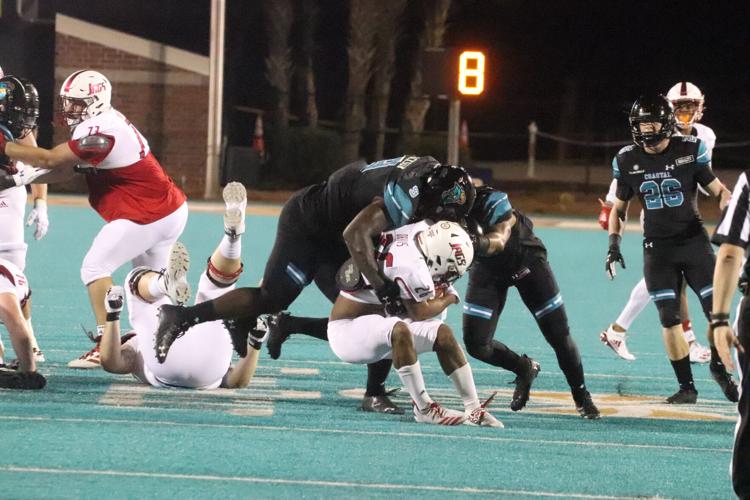 Oddly enough, a similar scenario would have played out had Myrtle Beach won the Class 4A lower state championship game last week. Seahawks radio announced Layne Harris is also a part of the Chanticleers' radio broadcast team. 
FIRST-TIMERS, TIMES TWO
A.C. Flora can appreciate North Myrtle Beach's initial trek to the state championship.
It's the Falcons' first trip, too.
Since opening in 1959, A.C. Flora has never advanced beyond the state semifinals, regardless of classification. More than a few people, including head coach Dustin Curtis, believed the team had a chance to get to the last game of the year this fall.
"It does not surprise me that we're undefeated," Curtis said. "We knew what we had coming into this year. We had Camden and Brookland-Cayce (on the initial pre-pandemic schedule), and obviously those would have been different tests."
Losing those two Class 3A powers maybe helped keep A.C. Flora stay undefeated, but it's no certainty that the Falcons wouldn't have been anyway. They were ranked No. 5 in the preseason state media polls (with one No. 1 vote) and continued to move up the line while others lost and they kept rattling off victories. No one has stayed very close.
Curtis's hire hasn't hurt the program.
Flora won 10 games a year ago in his first season as the team's head coach. Between his three years at Westwood and his two seasons as the head coach of the Falcons, he's 33-21. That included a 2-8 mark in his first year leading a program.
Prior to his time at Westwood, he spent seven seasons as an assistant coach at Flora. He started his coaching career at Spring Valley in 2006.
TICKET/VENUE INFORMATION
Each school was allotted 700 pre-sale tickets for Saturday's game. 
In an effort to allow football and cheerleader parents first priority, North Myrtle Beach has elected to do in-person sales for their share.
Starting at 2 p.m. Monday, those parents were allowed to purchase up to six tickets each. At 6 p.m. Tuesday, booster club members will then be able to purchase their tickets. The rest of the North Myrtle Beach fan base can then purchase tickets at 4 p.m. Wednesday.
Athletics Director Joe Quigley said he expects that initial allotment — of which $2 from each ticket is distributed to the school — to sell out, possibly before the general public can buy them. However, in addition to the initial 700 tickets, the South Carolina High School League will be selling 600 tickets that will be available on the GoFan app and website. 
Parking at Benedict College is $10. That can be paid either through GoFan or with cash in person. No tailgating will be allowed in the lots.
Gates for Saturday's game will open to fans at 6:30 p.m. Masks must be worn at all times.