Myrtle Beach never believed it would end like this.
The 2021 season — one loaded with star power and an apparent destiny that would include a trip to Columbia for the Class 4A state championship game — instead ended thanks to a buzz saw and plenty of gaffes. The Seahawks' offense fell flat against Beaufort. In the end, it couldn't convert a two-point conversion with 1 minute to go and suffered a 20-19 loss in the third round of the playoffs.
"We made mistakes," senior receiver Adam Randall said after his final game in a Seahawk uniform. "We made mental mistakes. In the third round of the playoffs, that gets you beat.
"It is what it is. You've got to live with it. You've got to roll with it. You've got to suck it up and keep moving."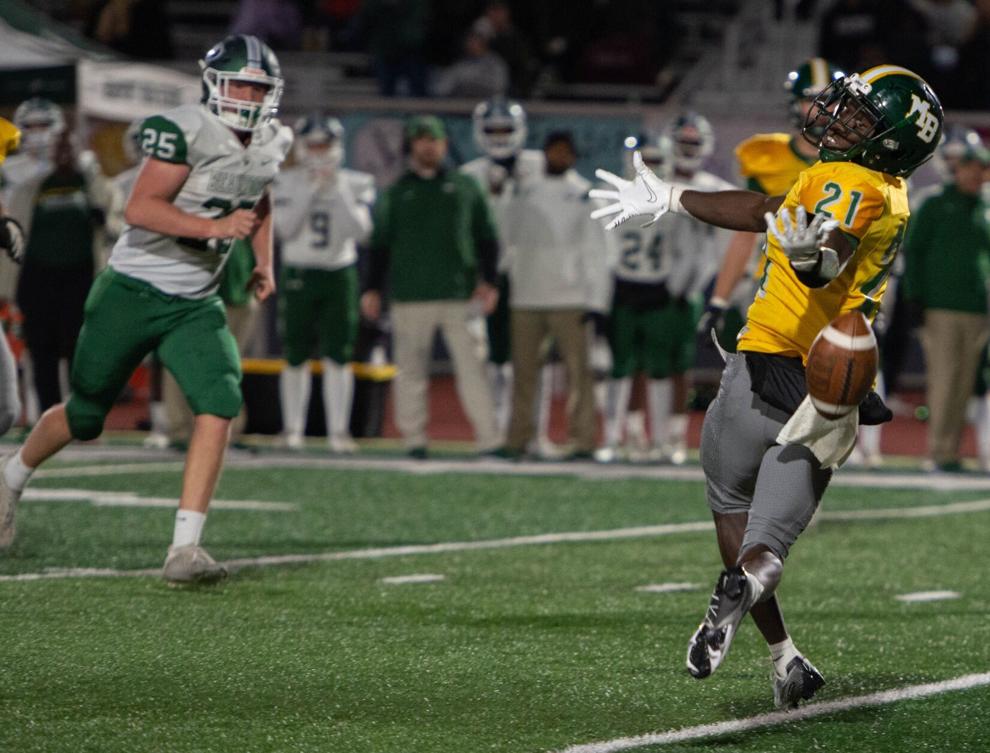 For all of Myrtle Beach's problems in this game, maybe none bigger than 13 dropped passes, the Seahawks still had an opportunity to tie or even win the game after Randall's 1-yard touchdown run with 1:06 on the clock. Coach Mickey Wilson initially elected to kick the point-after try until Beaufort jumped offside, putting the ball inside the 2, or a mere 54 inches from the goal line.
After a series of timeouts, quarterback Ryan Burger scrambled to his right, came back to the middle of the field and watched helplessly as his last-second attempt was batted down in the end zone.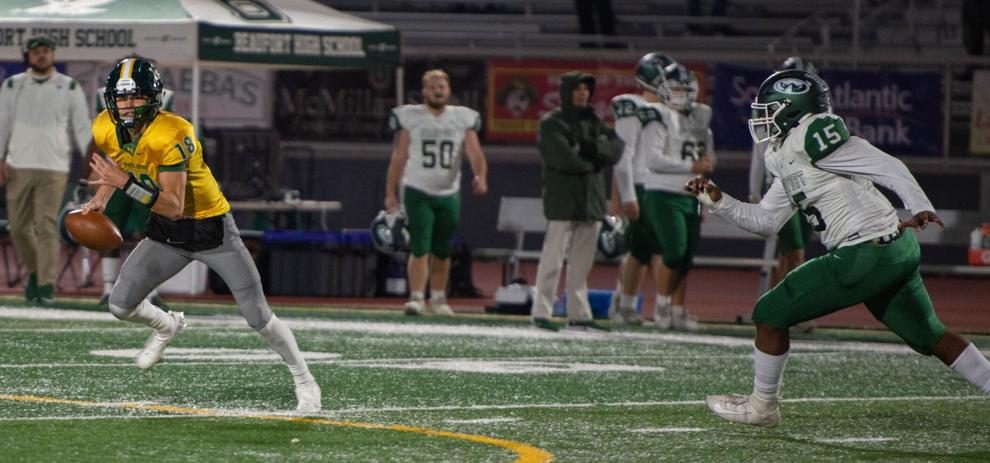 Beaufort recovered the ensuing onside kick and kneeled down the remaining time. Then, the Eagles celebrated the fact that they'd just earned a home game for the Class 4A lower state championship. Coach Bryce Lybrand's team will face West Florence next Friday with a trip to the Dec. 2 state title game at Benedict on the line.
Taking out Myrtle Beach in the process, though, wasn't a shock to the Beaufort coach.
"We've played as hard of schools as anyone in the state," Lybrand said. "We've taken on everybody that you could play. We don't get credit for it. But we knew we were as good as anybody. … We don't have to play perfect to beat people. We're good. We're as good as anybody."
Beaufort clearly ratted Myrtle Beach's cage in this one.
All those drops, two huge Hunter Rast punt returns (one that was taken all the way and another that set up a second touchdown two plays later), some ill-timed penalties and an inability to navigate the loss of its top two running backs on the depth chart didn't help, either. Malachi Washington went down early, and backup Tyron Miles had to leave the game on multiple occasions with cramps. On several snaps, defensive standout and former running back Cam Ward — playing with a cast from his elbow to the middle of his fingers — was asked to run the ball or block.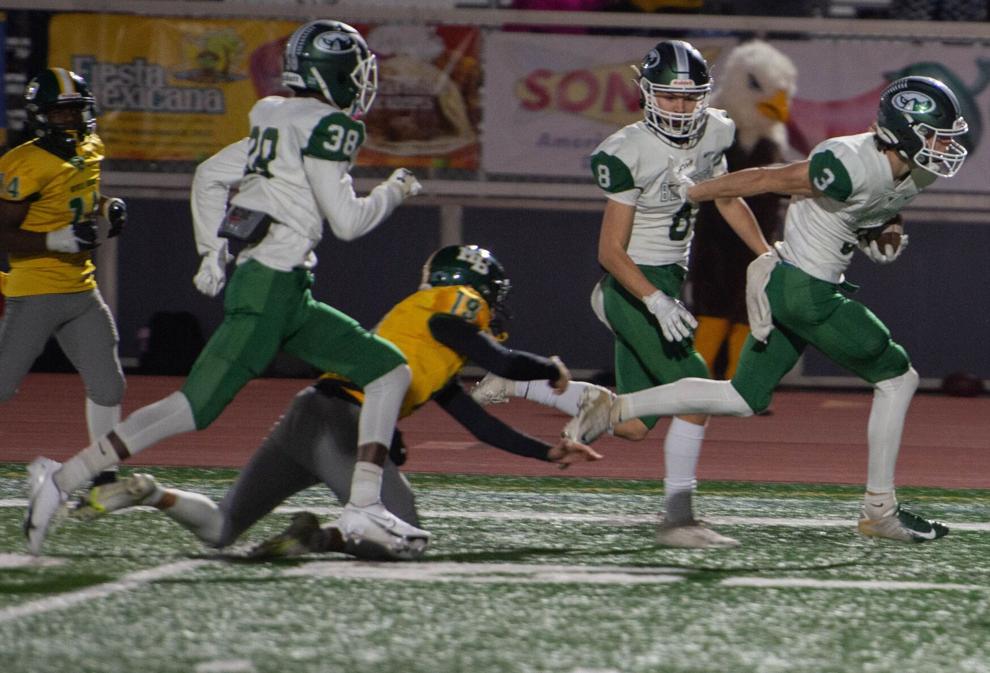 "It was tough sledding running the football tonight from a personnel standpoint," Wilson said. "We ended up having to throw it a little more than we would have liked to. We didn't execute at times. We didn't get it done."
Myrtle Beach even having that chance at the end was a credit to some of the plays it was able to make. Yet, it wasn't enough to extend the season.
The result was a destiny unfulfilled.
At least, for Myrtle Beach.
Randall and Burger and the rest of the seniors will be left wondering how different it could have been.
"Those guys have been amazing for this program," Wilson said. "They've done a great job. All the seniors, I told them in the locker room, 'You won a region championship.' Yes, we're disappointed. Yes, this stings. But all our seniors, they did an amazing job."