When Nyliek Livingston went for 103 yards and a score against Hartsville to open the season, it was a fluke.
When the North Myrtle Beach senior busted out for 189 yards and two more touchdowns the following week against South Florence, it came against a bad team.
When he crossed over the 100-yard mark again in Week 3 against Wilson, it was a lucky showing against yet another team that was about to miss the playoffs.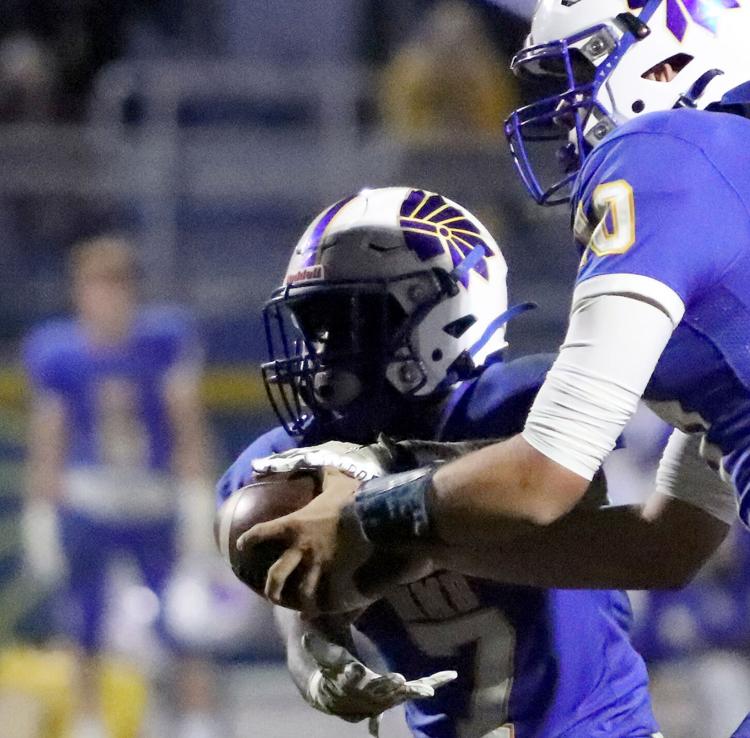 You can see how ridiculous this all sounds when spanned out across nearly the entirety of a high school football season that has now reached the Class 4A state championship. Because whether it was the fact that the Hartsvilles and South Florences of the region didn't have film on the first-year starter or opponents were convinced he was too small to hurt them, all the reasons Livingston was eventually going to fade into obscurity have evaporated.
Instead, the consistent tailback has been every bit of the spark plug this Chiefs team needed to tie the offense together.
"If I hand the ball off, it's an automatic six or seven yards. We go to him a lot, as you can tell," junior quarterback Cam Freeman said. "When you see his stats and you see 150, 170 yards every game, it's like 'Wow.' It's every single game this season he's had over 100 yards."
Freeman wasn't trending toward hyperbole.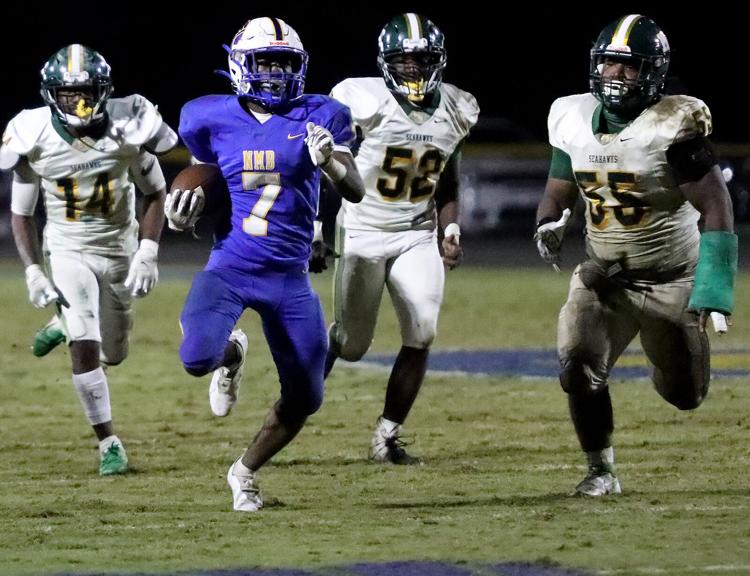 In the undefeated Chiefs' nine games heading into Saturday's state final against A.C. Flora, Livingston has rushed for at least 100 yards every time. He's up to 1,393 yards and 10 scores on the year, although the meaning behind his production has ramped up the last five games, starting with an October win over West Florence. 
That night, he put up 145 yards on 22 carries, and it's only gotten better.
There was the 180-yard game against Myrtle Beach to win the Region VI-4A title and earn a No. 1 playoff seed. And a 206-yard, two-touchdown showing against James Island to open the postseason. And then 170 yards and a score against North Augusta to reach the lower state finals.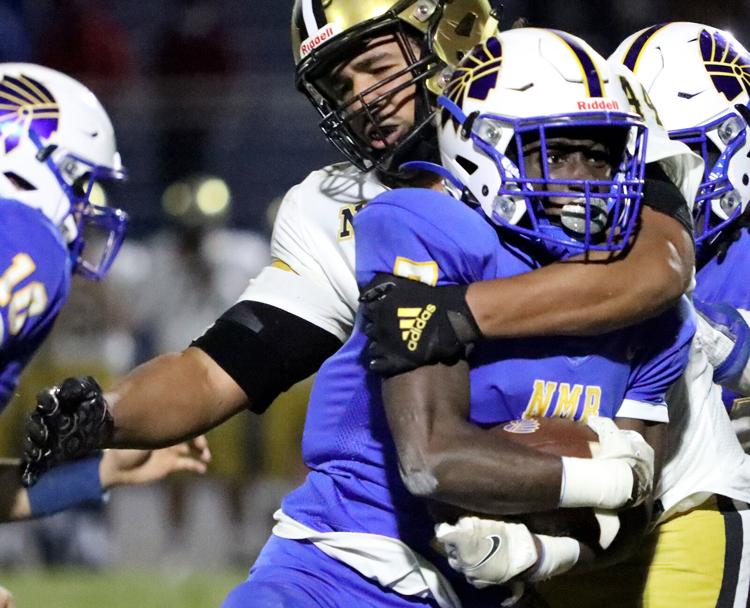 And then another 173 yards against the Seahawks last week.
That's an average of 175 yards per game in the five most important contests of the season leading into Saturday.
"I always knew I had the ability to run the ball. But I didn't expect to have this many carries or this many yards," said Livingston, who appeared in eight games for the Chiefs last year in the defensive secondary. "I try to set a tone running the ball, let Coach [Matt] Reel know I'm going to take advantage of whatever he gives me."
The fact that it's actually happened can be attributed to three aspects of the Chiefs' rushing game.
First, there is an offense line that has beat back the opposing front sevens they've faced. Livingston is rarely touched behind the line of scrimmage; in 172 carries this season, he's been taken down for negative yardage just seven times.
Next, that line absolutely covers up Livingston's 5-foot-7, 150-pound frame and he doesn't need as much space to find a crease.
"A lot of people underestimated me due to my size," Livingston said. "But my size also lets me get through small holes. I tell the offensive line all the time I don't need a big hole."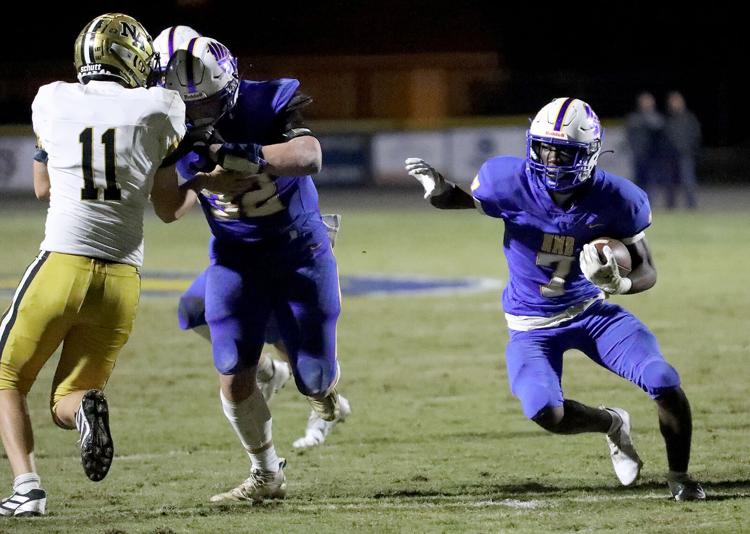 And, lastly, Livingston is very good at determining when to initiate contact and when to run away from it.
"He's very low to the ground. He's got great control of his body. He does a great job of getting skinny. And he's got tremendous field vision," Reel said. "He finds those couple extra yards that a lot of times people just can't find."
It's played into Livingston's 8.1 yards-per-carry average, and since he rarely puts the ball on the ground, that means North Myrtle Beach is usually facing a second- or third-and-short scenario when he gets a touch after a new set of downs.
It has proved those early season excuses for Livingston's rushing totals that much more misguided.
"Until you play against him, you don't understand what he brings to the table," Reel said. "Watching us and scouting us on paper is one thing. When you have to physically do it, it's a lot different. He's one of those kids who proves that point. He gets stronger as the game goes on."
The season, too.