When Joey Price was hired to take over the St. James football program in 2017, he assumed he was a couple years away from 250 career victories.
Instead, he left the Sharks after one season, spent two more as an assistant and then navigated last fall's pandemic-shortened campaign at Green Sea Floyds. Now, he may finally be within striking distance.
The second-year Trojans coach will enter this season with 243 wins. And even if he's not counting, the number is there.
"Really and truly, ain't nobody care about them. They care about what you're going to do next Friday, and the next Friday and the next Friday," Price said Monday. "I wouldn't carry a loss into the future."
And yet?
"It's better that we might have the 250 wins and not 250 losses," he said. "There are some great memories in those 250."
Price's squad will have nine regular-season games (there is still one hole in the schedule for this year) and possibly the playoffs to accomplish the feat this year. He's leading the charge for a handful of memorable milestones within reach for Horry County's football coaches this fall — when the schedules fill back out after last year's modified slates.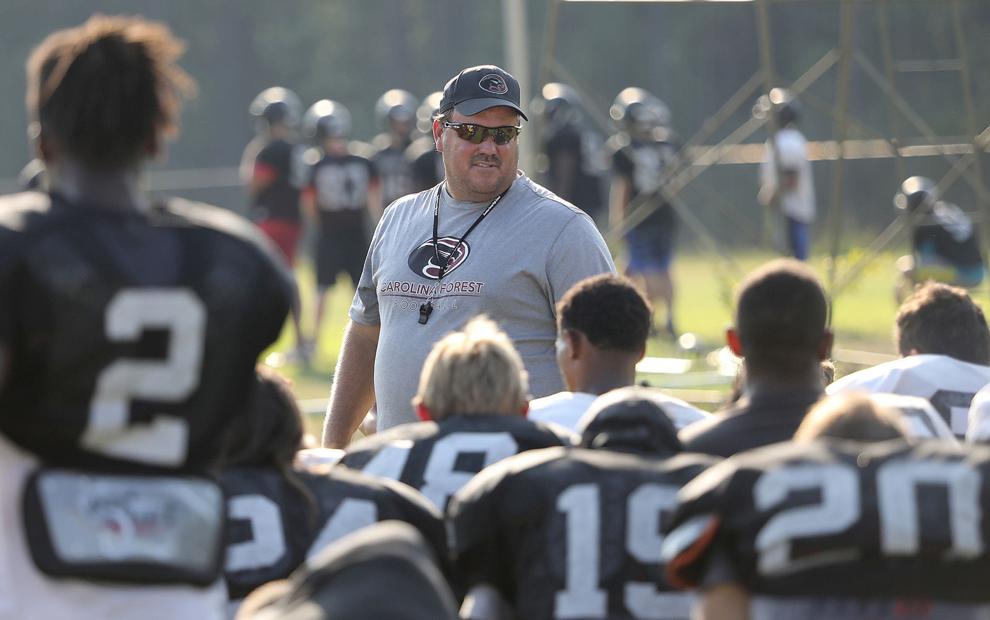 Carolina Forest coach Marc Morris should reach not only the 50-win plateau there, but with seven victories this season, he'll also notch the 150th of his career between his three stops in South Carolina and North Carolina.
Socastee's Ben Hampton, about to start his second season with the Braves, stands four wins shy of 50 for his career — one that also included five seasons at North Rowan (North Carolina).
Aynor's Jason Allen, about to start his fourth year as the Blue Jackets' head coach, is two wins away from 25, all with his current school.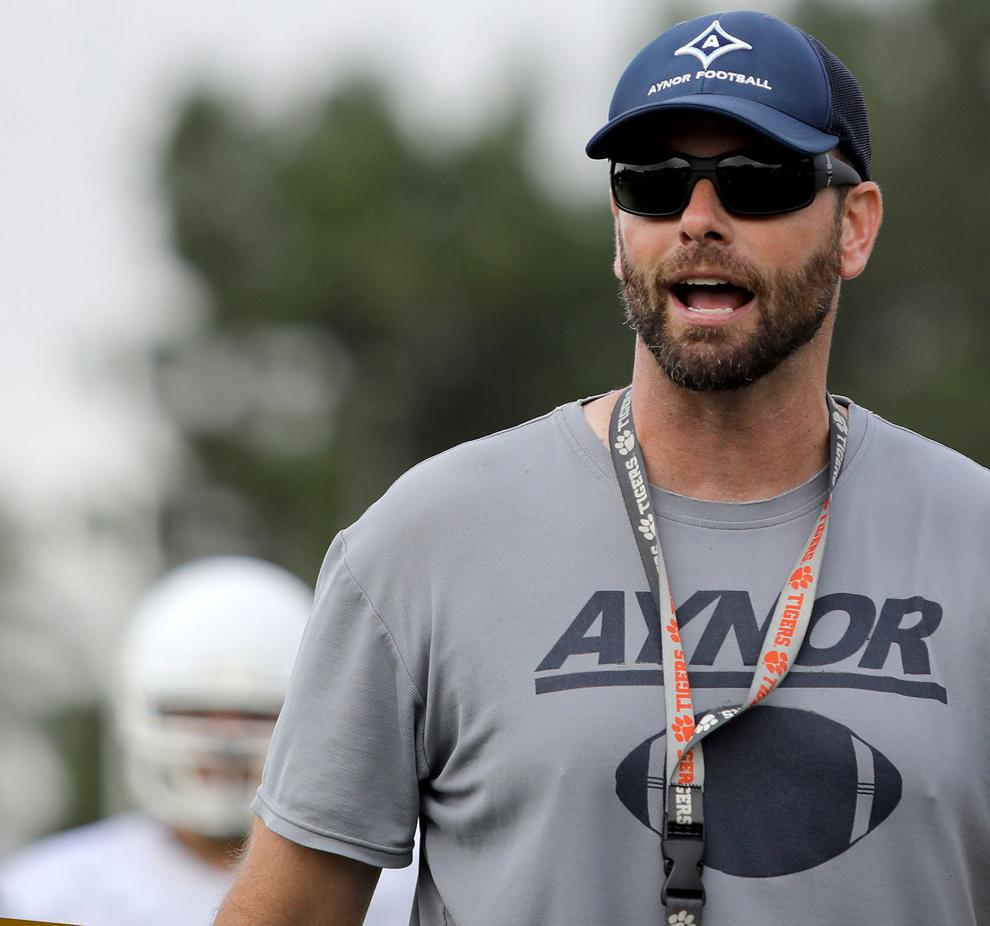 Seven of the nine area teams will begin their 2021 seasons on Aug. 20, with Myrtle Beach and Socastee firing up theirs the following week.
OVERALL COACHING RECORDS
| | | |
| --- | --- | --- |
| Coach | Current school | Record |
| Joey Price | Green Sea Floyds | 243-53 |
| Tommy Norwood | St. James | 231-155 |
| Greg Mance | Loris | 207-82 |
| Marc Morris | Carolina Forest | 143-56 |
| Mickey Wilson | Myrtle Beach | 128-29 |
| Ben Hampton | Socastee | 46-23 |
| Matt Reel | North Myrtle Beach | 35-11 |
| Jason Allen | Aynor | 23-5 |
| Carlton Terry | Conway | 17-22 |
Note: All head coaching victories for Wilson, Reel, Allen and Terry have come at their current schools
ST. JAMES 7 ON 7
St. James will host six other Horry County varsity programs and Waccamaw for a 7-on-7 style jamboree on Tuesday, July 20.
Each of the participating schools — St. James, Socastee, Carolina Forest, Conway, North Myrtle Beach, Loris, Waccamaw and Green Sea Floyds — will play four opponents. Each session will last 30 minutes, with it split equally between offensive and defensive sets.
The games will begin at 8:30 a.m., with 10-minute breaks between each session.
CONWAY ATHLETICS DIRECTOR UPDATE
Interviews for the open athletics director job at Conway will begin this week.
The job garnered 35 official applications, according to district spokeswoman Lisa Bourcier, and was created when Jason Cox accepted a promotion to become the athletics director for Horry County Schools. Cox is currently handling both duties during the Tigers' search.
He was announced in June as the first district-wide athletics director in more than a decade and was selected over West Orange (Florida) Athletics Director Jerry Shafer and Eugene Ashley (North Carolina) Athletics Director Kelly Lewis. In total, there were 29 applications for that position.
Conway's opening is expected to be filled in August.