Josh Pierce didn't reinvent the wheel at Lamar.
But he likes to think he played a role in making that wheel bigger than some might have thought.
Pierce, who spent a season as the Silver Foxes' head football coach and three more as their defensive coordinator and strength coach, was approved Monday to take over the program at Conway. He's bringing with him the same attitude that helped take Lamar to back-to-back state championship game appearances while he was an assistant and a trip to the third round last fall as its head coach.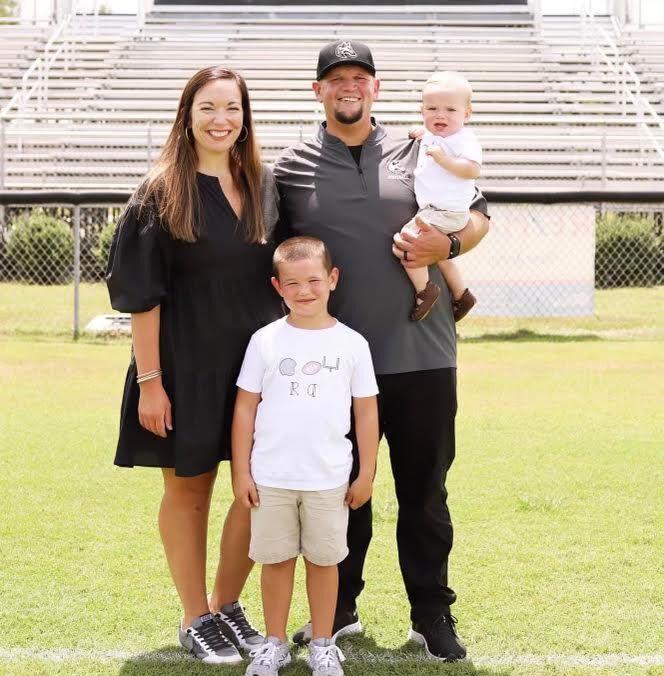 "When I got that job and started hiring my guys, I told them I didn't want them to look at this as small, 1A football," Pierce said shortly after he was approved by the Horry County Board of Education. "That's not how the kids treat it. Obviously, the numbers are different, but we still try to do things the right way. We wanted to run [Lamar] like big football.
"Conway is a tradition-rich program. I look forward to being at the helm of that. That being said, there's a lot of work we need to start doing immediately. I'm looking forward to getting with the kids and the coaches and starting that journey."
Pierce's approval ended a three-month process to replace Carlton Terry, who was fired Nov. 17 after six seasons and a 23-34 overall record.
The search included a first set of interviews in which West Florence's Jody Jenerette was selected. However, Jenerette turned down the job and the position was re-posted through the district's employment portal that day.
Lamar's Josh Pierce was selected by a search committee to take over the program, according to multiple sources close to the process.  His name will be formally presented to the Horry County Board of Education on Monday for final approval.
Pierce - who started his career at North Myrtle Beach while he was still a student at Coastal Carolina and then worked at Marlboro County and Dillon - didn't apply when the job was initially opened, reading the writing on the wall that Jenerette was the guy Conway would target. However, when it was re-posted, Pierce took that as a sign.
"Everybody kind of understood where they wanted to go with it," Pierce said of the first set of interviews. "When the opportunity presented itself again, I felt like it was something I was called to do. I put in, gave it everything I had and it worked."
According to Horry County Schools' response to a Freedom of Information Act request from MyHorryNews.com, Pierce was selected over 47 applicants (after it was re-posted). Thirteen applicants were offered interviews, and 10 accepted those interviews.
The district listed Ridge View offensive coordinator Stephen Burris and longtime college and high school assistant coach Hunter Spivey as the other two finalists for the job.
Of the three finalists, MyHorryNews.com learned that only Burris was named to the initial committee's top four during the first set of interviews in January.
Conway Athletics Director Anthony Carroll said Monday evening that Pierce's interviews with the committee were strong, and his past success both as an assistant and head coach were taken into heavy account.
"He has been a part of some very successful programs and has experienced success at each one," Carroll said. "He is a great coach and leader and I have no doubt that he is going to be a great fit for our football team."
Pierce said many of the logistics of him taking over on a full-time basis won't be known until after meetings with Conway officials in the coming days. Lamar is on break this week, so those meetings will begin Tuesday.
Everything from what the rest of the coaching staff will look like to which players fit where are to be determined. After all, Pierce is coming in with an appreciation for the fact that he will be just the fourth Tigers head coach since 1976, joining Jim Ringer, Chuck Jordan and Terry.
"Conway is a special place with special people. The community really cares about football," Pierce said. "From what I understand, they need somebody who was going to come in and work hard. That's all I know how to do."