Carlton Terry's time at Conway, at least as its head football coach, is over.
Terry was fired Thursday, less than two weeks after the end of his sixth season leading the program. Conway was 4-7 this year and was eliminated in the first round of the playoffs. He was also 24-34 during his time, including one season as the school's interim head coach.
"It boils down to wins and losses," said Terry, who informed his players of the school's decision Friday morning. "It's extremely hard. I can walk away knowing I did everything I could to help the kids at Conway High."
Terry, a 1987 graduate of the school and an assistant under Chuck Jordan for 23 seasons, was given the job after Jordan's suspension (and ultimate dismissal) in 2017.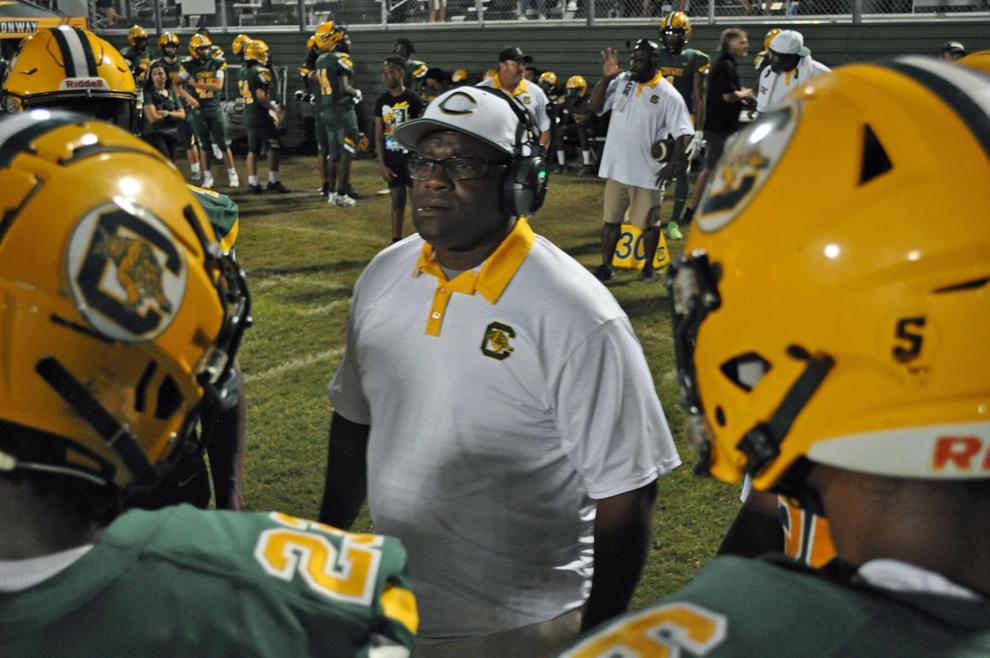 That year, Terry steered the Tigers to a 10-2 mark, a region championship and into the second round of the Class 5A state playoffs. He was named the Palmetto Champions Class 5A Coach of the Year and had the interim tag removed from his title in February of 2018.
However, success was limited from that point forward.
The Tigers failed to win more than four games in any subsequent season. They lost in the first round of the playoffs in 2018, 2019, 2021 and 2022 and missed the postseason entirely in 2020.
Outside forces certainly didn't do Conway any favors in that span. The Tigers lost three weeks of football smack dab in the middle of the 2018 thanks to widespread flooding related to Hurricane Florence.
Like the rest of the state, the Tigers then lost nearly all of their offseason leading into the 2020 season to the COVID-19 shutdown, four games that season to quarantines and then another three games for the same reason in 2021.
"You don't win games without players. Those years were difficult years - dealing with COVID, dealing with quarantines," Terry said. "Development plays a big role in a winning football team. We weren't able to do that. Looking back, it was an uphill battle. But I had some good kids. I had some kids who stuck with us and played extremely hard, to the best of their ability."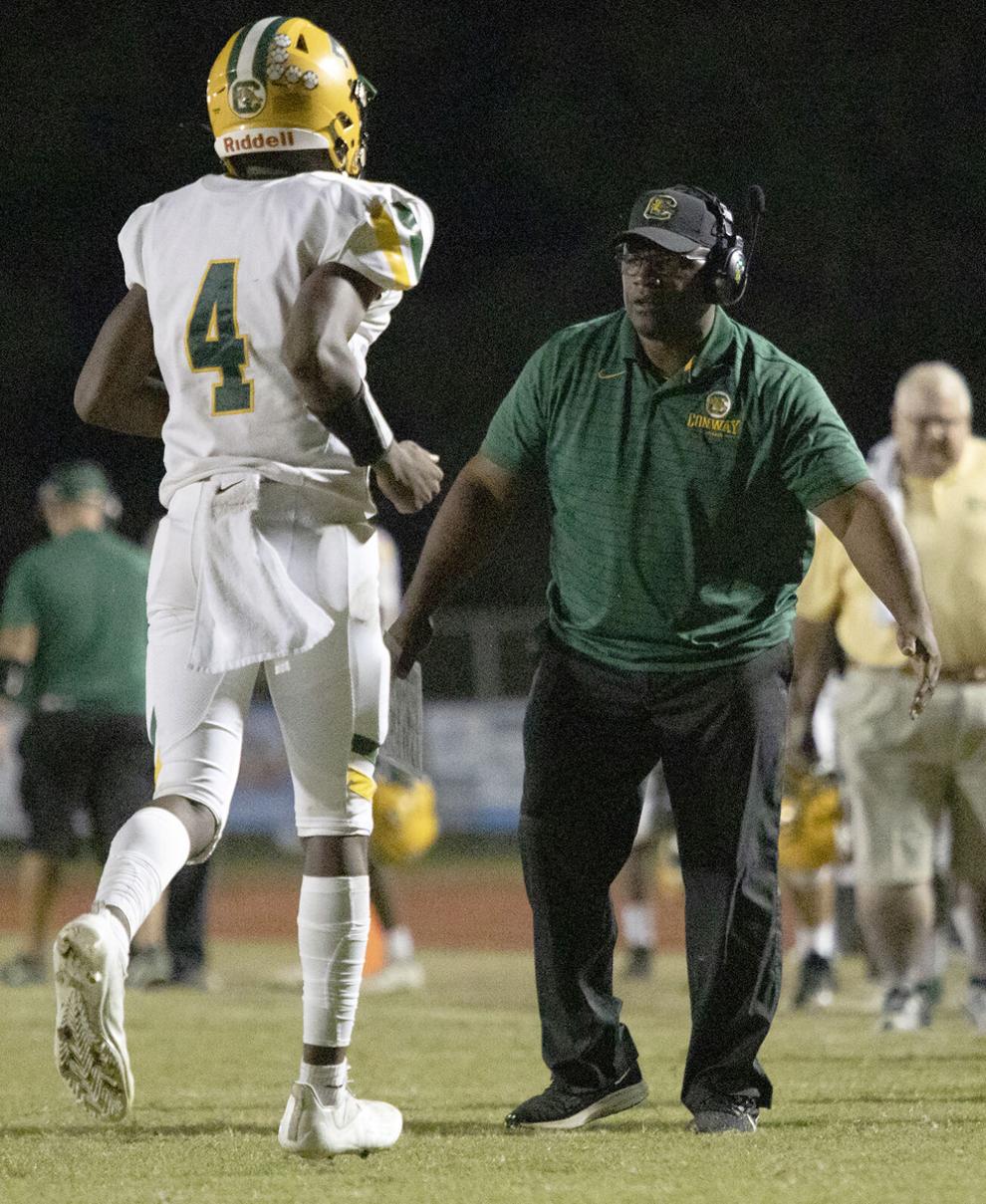 Conway had several players go to the NCAA Division-I ranks during Terry's tenure. That list includes Jaylen Moody (Alabama) - who caught fire during Terry's first season before landing the offer from the Crimson Tide - Tonka Hemingway (South Carolina) and Carlton Terry II (Wofford). 
Still, the Tigers were frequently derailed by injuries that clearly showed a lack of depth at key spots. This fall, it led to a fifth consecutive non-winning season; Conway was 4-4 in 2020 and had a losing record his four other years after the interim campaign.
The Conway opening is the second in Horry County in recent weeks, following Green Sea Floyds coach Joey Price's resignation at the end of October. That job is expected to post on the Horry County Schools' employment portal later this month. 
As of Friday morning, the Conway position had not yet been posted. However, the chance to lead a Class 5A program that made four state championship games inside of the last 21 seasons and that frequently produces the types of the athletes who have come through Conway should make it an attractive job for many coaches both inside and outside of the state.
"We appreciate Coach Terry and the work he put into our football program as a player, assistant coach, and as the head coach," Conway Athletics Director Anthony Carroll said. "We wish him nothing but the best. [Principal Tanika] McKissick and I look forward to beginning our search soon to find a coach to come in to lead our players and football program at Conway High School." 
As for Terry, he doesn't believe this is the end of his professional line. Nor does he hold any ill will for his alma mater.
"At this moment, I feel I'm still a valuable coach, whether as a head coach or assistant coach," he said. "I don't know where that leads me. At this point, it's fresh, and I'm going to take the time to figure out what's next.
"I wish nothing but the best for my players. I hope whoever comes in gets the right amount of support from the administration and they can turn this program around."