Brian Alderson stopped short of calling his star pitcher crazy.
The North Myrtle Beach baseball coach, though, had to learn to get comfortable with Billy Barlow's "other" thing.
"He's loose," Alderson said with the laugh. "All the kids in the school who know Billy will say he's a wild man — in a good way. He loves to make people laugh and he's going to crack jokes. He's a driven kid. And when the lights go on, he's going to compete."
While that involves mowing down hitters in the spring and summer, during football season it means the 6-foot-1, 195-pound linebacker's face mask being planted into the chest of a ball carrier or jumping into a pile.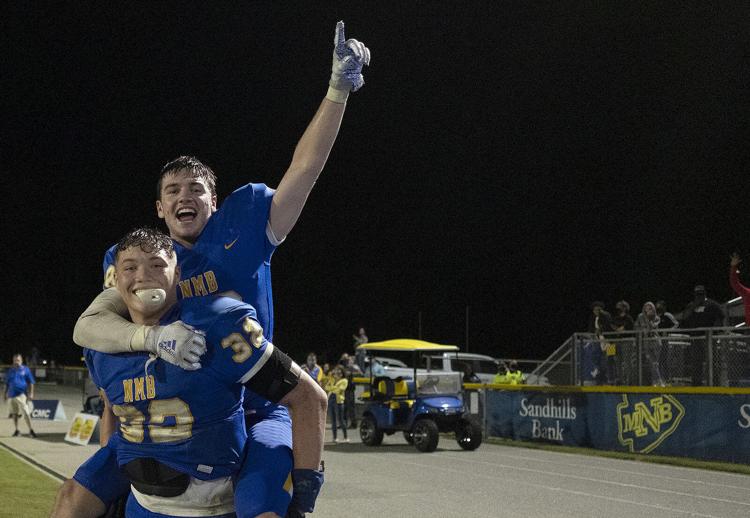 Barlow is a fearless player known for attacking the football and putting opposing players on their backs. He's a consistent force for a North Myrtle Beach defense that has excelled all season and then ramped it up in the last four weeks against some of the state's best teams.
It's a big reason why the Chiefs are playing A.C. Flora on Saturday in Columbia for the Class 4A state championship.
"He's a rare breed, man," Chiefs football coach Matt Reel said. "Physically, for him to do some of the things that he does and have that reckless abandon for his body, he's been a game changer for us. He pitches the same way. He's not a guy who's going to think his way through every single batter. He's going to come at you."
To a degree, North Myrtle Beach quarterback and Georgia Tech baseball commit Cam Freeman is the same way, as he's proven he has no problem with contact. But NCAA Division-I baseball recruits who also play football frequently play quarterback (Clemson signee Will Taylor at Dutch Fork is another current example).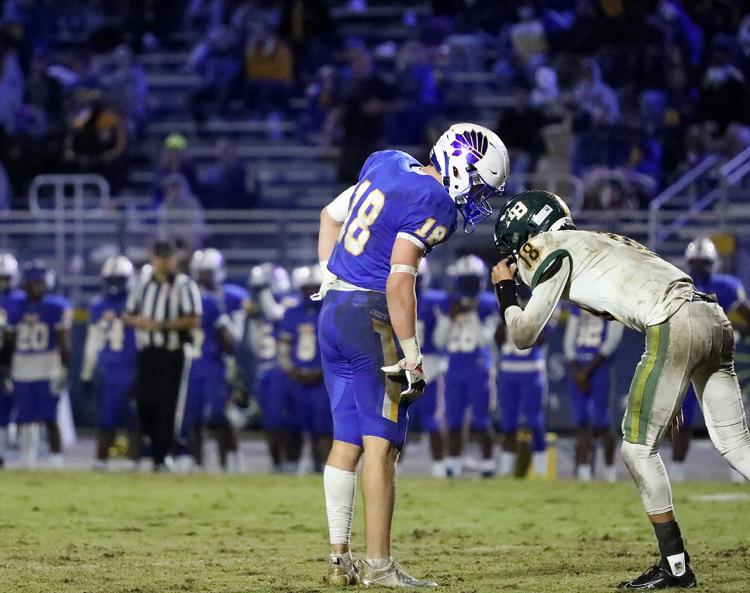 In Barlow, the Chiefs have a guy who loves doling out the punishment. It's not exactly the norm for a guy already signed to a baseball scholarship at Clemson and may get selected in next year's Major League Baseball draft.
He doesn't see his approach to the gridiron as an anomaly. It's just what he's always done.
"I definitely think about baseball. But it's football season and I've been playing since I was a kid. I just love football," he said. "I've always been a defensive guy. [Growing up] I was at defensive end or cornerback. I've just always liked hitting people."
Said Freeman: "Billy's a guy who you can't tell him nothing. Football is everything to him. He's got that gene. Billy's a guy who just doesn't care. He'll stick his nose into anything."
In the midst of all that, Barlow has put up some decent numbers this year — 24.5 tackles, 6.5 tackles for loss, two sacks, two quarterback hurries and a pass break up. He also led the team in tackles as a junior after playing six varsity games as a sophomore.
Keep in mind that this is a baseball player who hit 90 miles per hour on radar guns as an underclassmen, committed to Clemson as a sophomore and may be faced with a decision that could prevent him from ever stepping foot on a college baseball field.
So even though North Myrtle Beach's various coaching staffs have urged their athletes to play multiple sports, it's not as if Barlow hasn't heard the obvious and kept shrugging it off.
That's never been where his mind was.
"I've had a few people tell me I should concentrate on baseball," he said. "That's just something I never even thought about doing. You're only in high school once, right? Why not play? It definitely could be the last time I put my pads on. This could be my last week. I'm giving it my all."