Week after week, opposing defenders have given chase, wondering how in the world that happened so fast.
Slow down Carolina Forest for a play or two — maybe an entire series or two — and then, boom. They're looking at the back of a jersey racing away from them and into the end zone.
The Panthers' penchant for the home-run ball in 2020 has stabilized an offense that suffered major personnel losses after last season. That's why Carolina Forest is feeling confident about its chances for Friday's Class 5A playoff first-round game at Goose Creek.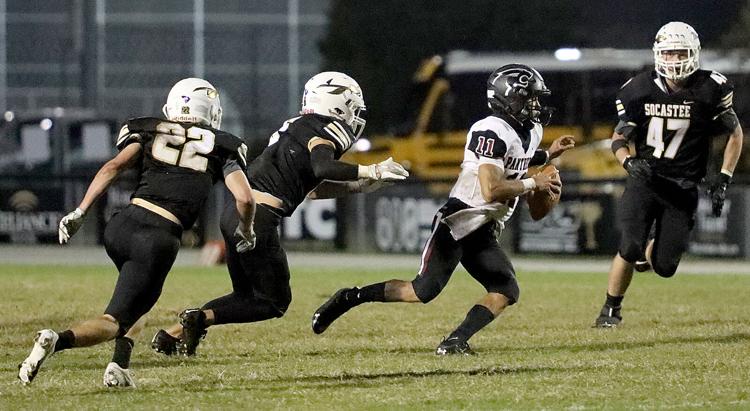 "Once we have a big play, you can just see how the momentum changes," senior quarterback Kyle Watkins said. "My pregame speech is always to play faster and hit them in the mouth. It's just how we've been playing the whole year. We just expect it now."
Unfortunately for opponents, they do, too.
In the seven regular-season games, the Panthers averaged 43 points per game and scored 41 offensive touchdowns. Of those 41 scores, 28 of them came from at least 10 yards out, nineteen came from 20-yards or more and eight were snapped from the other side of midfield.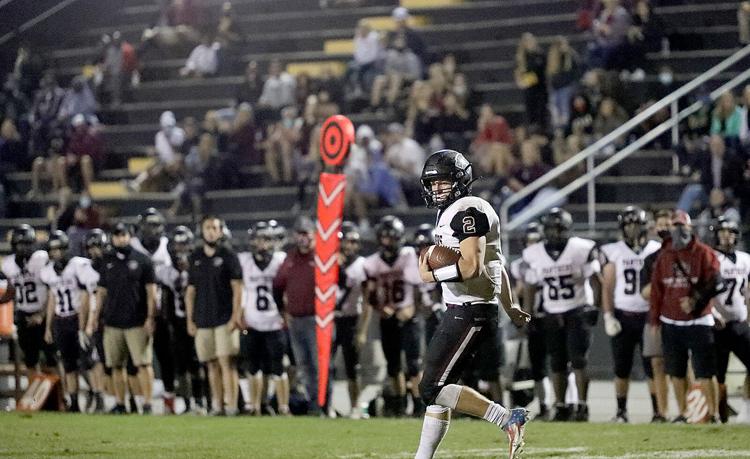 Morris and offensive coordinator Shane Dular call any scoring passing play greater than 20 yards or rushing play over 15 yards "explosive." Watkins has eight touchdown runs that fit the bill, as well as another five passing (three to D.J. Admil and two more to Adam Janack). That's pretty good considering everyone was wondering how well he would do in the position after Mason Garcia's departure for East Carolina University last May.
Tailback Luke Janack, though, has prevented opposing defenses from just spying Watkins. The junior has 10 scoring runs of 15 yards or more — accounting for all but six of his touchdowns on the season.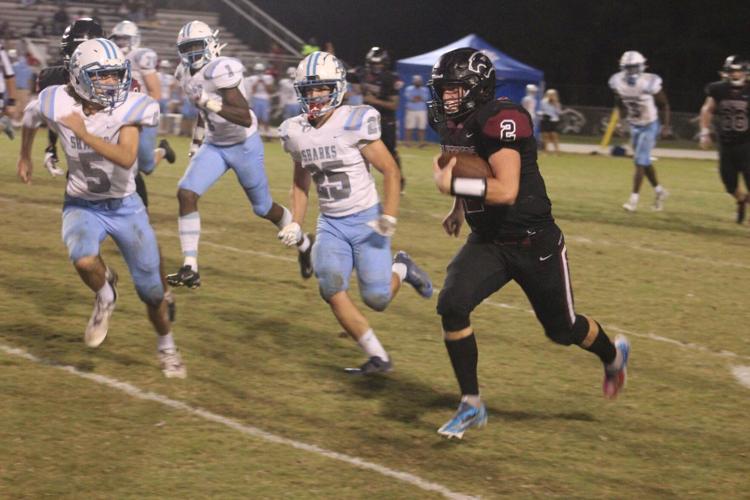 Between Janack's rushing and Watkins' duel-threat capabilities, at least one of them has played a part in a 50-yard touchdown in every single game.
"Any time you have big plays, it covers up if you're short blocking or short in a position," Morris said. "You can play bad offense most of the time but you get a couple big plays and it looks great on a Friday night.
"We kind of knew what we had in Kyle. We knew when he was our guy and throwing the ball every day, he would be a great player. We knew what we had in Luke and knew he would [shift to] offense this year. … It's a big benefit when you can big-play people."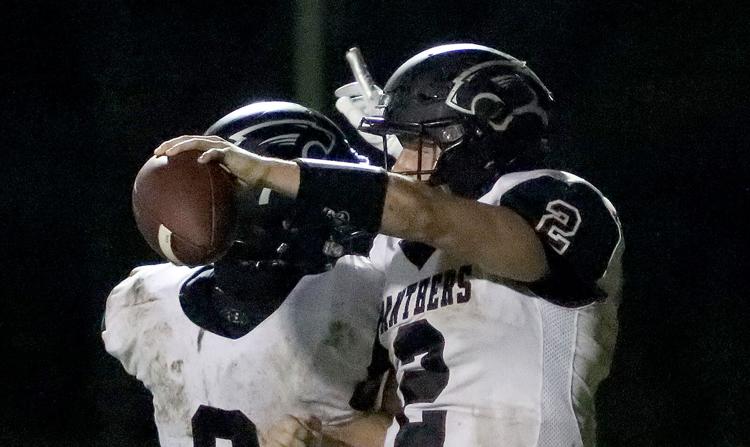 It's a recipe that we've seen from the potent Myrtle Beach offense, although that has typically come through the air, not the ground. (By comparison, of the Seahawks's 35 touchdowns this year, 13 of them came from outside the red zone). Janack's big-play potential has often started by bulling his way through a player or two; Watkins is a big more shifty and finds open field.
Either way, those home runs have helped the Panthers burst away from everyone not named Sumter so far this season. Even in that game, when Janack and Watkins put up three 20-plus-yard touchdowns, Carolina Forest scored three times as many points against the Gamecocks than any other team did during the regular season.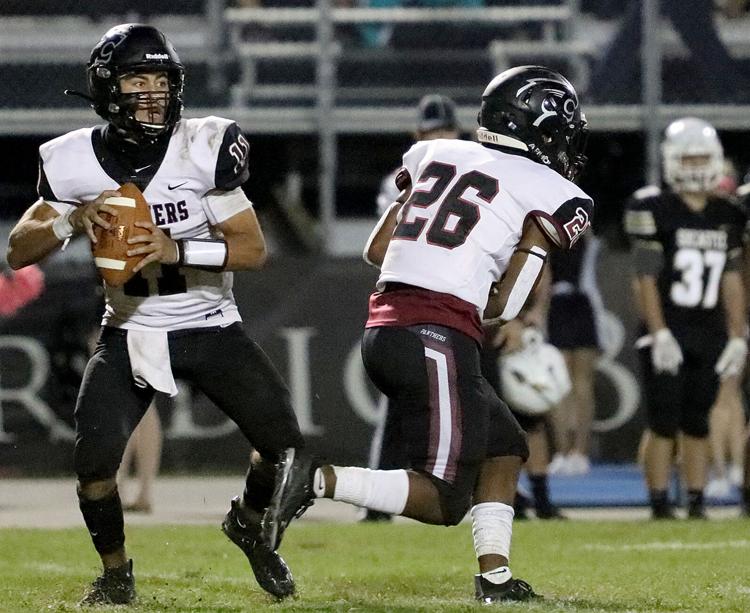 Sumter came back and won, but it was the anomaly, as most others haven't even begun to close the gap. That's where the mental fatigue of seeing the likes of Janack and Watkins bust a big one comes into play.
"You just keep beating up on them and they're going to show a different body language," Janack said. "As the game goes on, they're not going to want to hit you or give the same effort. They're going to get tired of getting run over."