Not all that long ago, someone asked Scott Earley if he ever regretted leaving his Myrtle Beach football job for greener pastures.
He's certainly had time to think about what he left behind.
When Earley took off after the Class 3A state championship in 2008, the prospects for the future were high. He had a top-level staff, led by then-offensive coordinator Mickey Wilson, a star quarterback in Everett Golson and every bit of booster club support he could ask for. He had a pretty good idea that Myrtle Beach would be great for some time, and sure enough, the Seahawks went on to play in three more state title games in the next five seasons.
So why leave?
"I had to take the money. 'Peace, I'm out,'" Earley said earlier this month. "When you've got a family to feed and kids to put through college, you know what I mean? In 2009, my life changed. I could have stayed at Myrtle Beach and Mickey would have stayed and we would have gone on to do all those things. But that doesn't help my retirement. In terms of retirement, that number is astronomical."
Earley went from making just shy of $63,000 annually at Myrtle Beach to $102,000 or so at Chapin when all of his supplements were factored into the mix. He then got another bump when he went to Lexington, and now makes approximately $112,000 a year at Anderson's Westside High School, where he's been since 2014.
Either of his salaries at his last two jobs would be higher than any football coach in Horry County, now or at any point in the past.
Regardless, the district Earley walked away from more than a decade ago has clearly changed how it values its football coaches in that time.
According to figures provided to MyHorryNews.com via a Freedom of Information Act (FOIA) request, the nine men who led Horry County football programs last fall were under contract for an average of $80,800 for 2019-2020. That total took into account their base teaching salaries and athletic supplements. As recently as 2016, any single person possessing a combined annual salary and supplemental package that high would have been the second-highest paid football coach in the county.
To a degree, the district has evolved. So, too, have the type of people who want to coach here.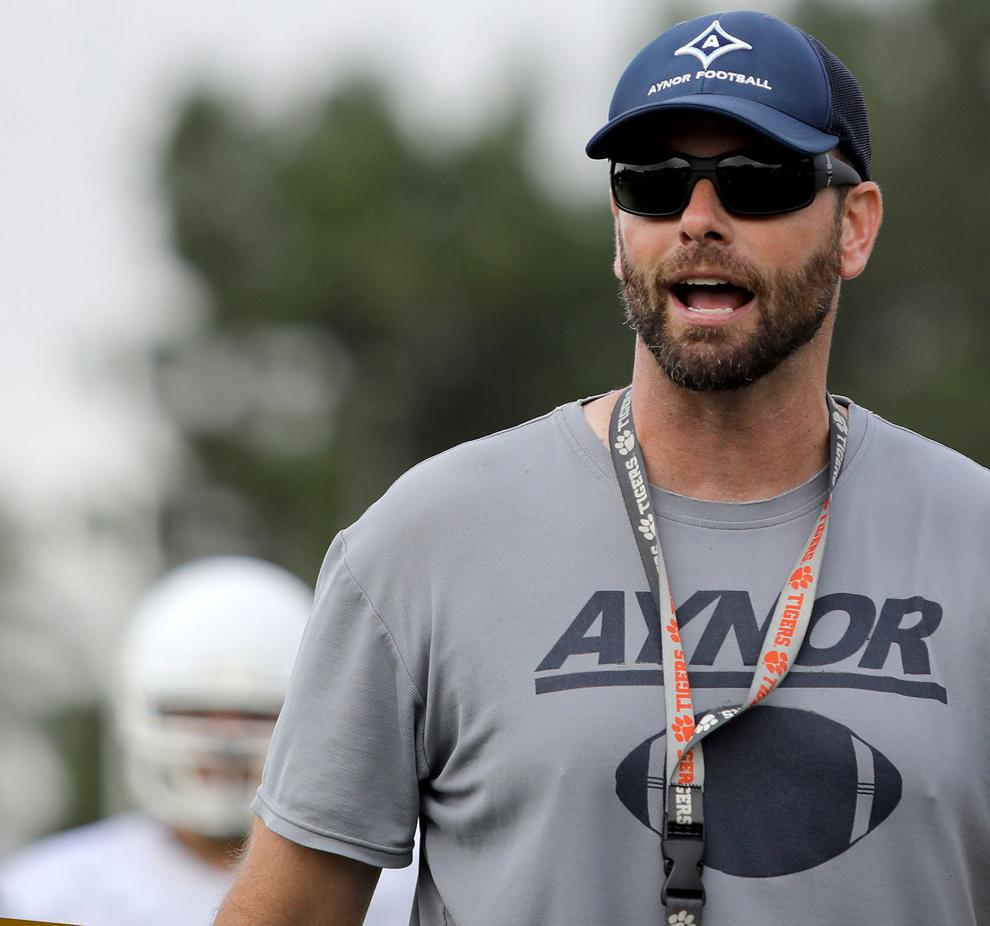 Rising at the top
Horry County football is in its heyday.
Each season over the course of the last five years, the local programs have collectively won more games than they did the previous fall. Those teams notched an all-time high 61.3 winning percentage in 2019, meaning they defeated out-of-area teams at a better clip. The programs are also regularly going deeper in the playoffs, recording 13 combined postseason victories in each of the last two years, another modern-era high-water mark for the county. There have been three state titles in the last two seasons (two from Green Sea Floyds and one from Myrtle Beach) and several area schools will open 2020 in the Top 10 of their respective preseason media polls, thanks to more high expectations.
Ten years ago, it couldn't have looked much different. 
Myrtle Beach won the state championship in 2010, Mickey Wilson's second year as head coach after replacing Earley. But only two other programs — Loris and Carolina Forest — even had winning records, and neither of those two made it beyond the first round of the state playoffs. 
However, thanks to the progress at Myrtle Beach under Earley and his staff, the seeds of change had been sown.
"When we got here, there was only one good football program and that was at Conway," said Wilson, who worked under Earley during the latter's entire Seahawk tenure before taking over. "I think that us having the success we had showed a lot of people in this county it could be better; they looked at that and said, 'We want that.' I think that's been the ripple effect. Other schools have tried to replicate that."
The best way to gauge that ripple effect is by looking at the conglomerate of the football jobs in the county. In 2010, for instance, five of the nine teams were led by men who were in their first varsity head coaching position — six if you count Conway's Chuck Jordan, who was in his 28th season at the time. Billy Hurston was in his seventh year at St. James and Drew Hummel and Jody Jenerette were in year five at Carolina Forest and Aynor, respectively. Myrtle Beach's Wilson and North Myrtle Beach's Perry Woolbright, meanwhile, had each taken over within the previous two years. Additionally, Green Sea Floyds' Joey Still and Loris' Jimmy Longerbeam had just four years of head-coaching experience each at previous stops. In total, Horry County's head coaches averaged just 8.3 years of experience that fall, even with Jordan's long career skewing the number considerably.
Flash forward to this school year, and the landscape is bolstered by guys with state championships, school records for victories and hefty resumes from previous stops. The average experience level last fall? Fourteen years.
That takes into account the three guys who bring the district's average down considerably after getting their first jobs within the past four seasons. Conway's Carlton Terry and Aynor's Jason Allen were longtime assistants under their predecessors, and North Myrtle Beach's Matt Reel moved from North Carolina to Little River to start working under his, Blair Hardin.
It's created a level of success unlike any other time in local football history.
"If you look at all nine schools, the level is much better. There's been more being put into it year round to make it better," said Roger Dixon, the district's athletics consultant. "The quality I saw in 2003 when I first got here was not as good as it was where I was in North Carolina. I would say now it's much better, if not equal, than where I was."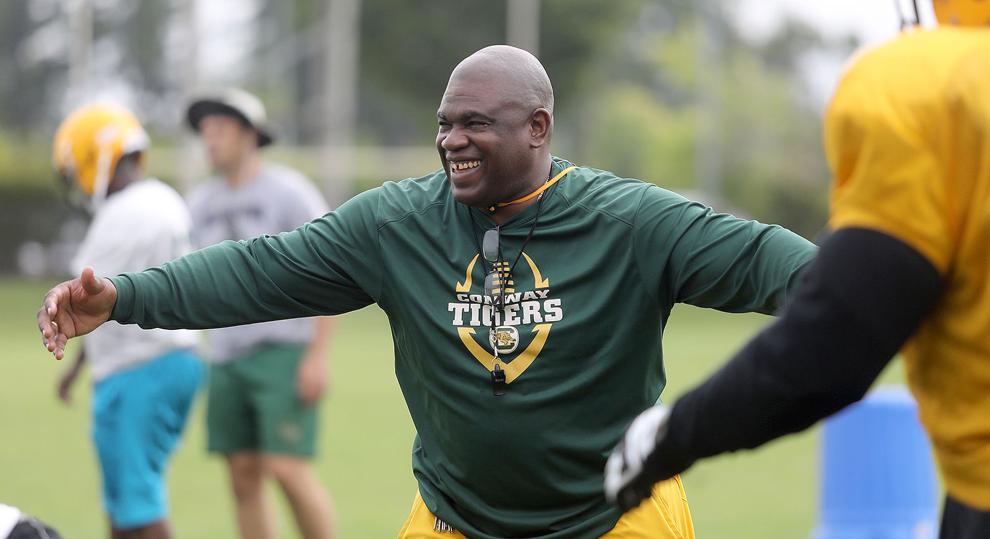 Pay days in the heyday 
Horry County is spending more money on its football salaries top-to-bottom than it did even five years ago.
But whereas coaches in college and the NFL are rewarded for winning through bonuses or contract extensions, success has little to nothing to do with why the nine locally are paid as they are.
"I don't know if that's the way it should be in high school anyway," Carolina Forest's Marc Morris said. "You get compensated for coaching your kids to the best of your ability. Ain't nobody getting rich down here. Time and education, that's what gets you out of the welfare line. Get as much education as you can. That's the way it should be."
In Horry County, a teacher's base salary is scheduled solely upon his or her educational and teaching experience levels. Football coaches also receive a supplement of $8,670 annually for that role. And a small number of them — Morris, North Myrtle Beach's Reel and the departing Donnie Kiefer at Green Sea Floyds — added smaller supplements for also serving as their school's strength coach entering this academic year.
Other than that, it doesn't matter if a coach has championship rings or suffers through a winless season, leads a Class A program or works at one of the biggest schools in the state.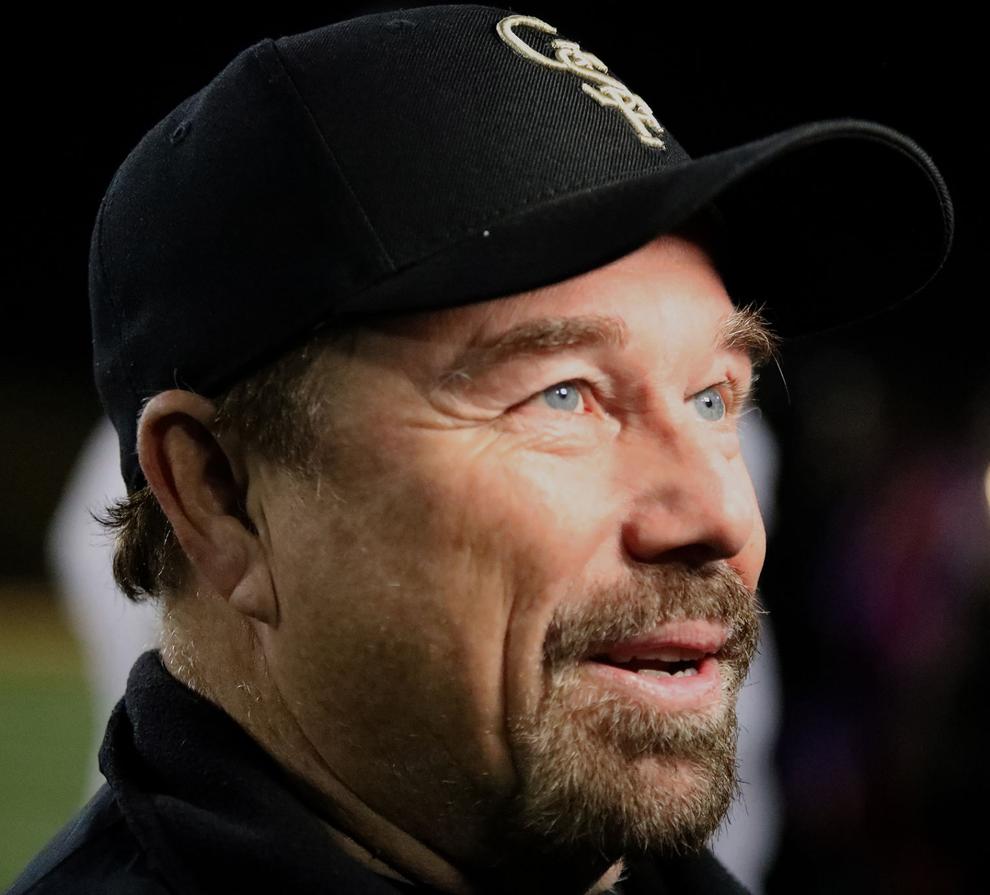 Morris, the area's highest-paid coach, is a prime example of how indifferent winning is to the pay stubs. Despite leading the Panthers out of obscurity and all the way to last fall's Class 5A lower state championship game, the biggest monetary improvement he's made was attaining his master's degree after arriving in Horry County in 2014. 
Combined with his 25 years of experience, Morris' total compensation from the district for this academic year is $94,294.13. If he didn't have his master's, it would be roughly $11,000 less.
The next four people down the line were also coaches with elevated experiences levels. Kiefer at Green Sea Floyds, St. James' Tommy Norwood and Socastee's interim coach, Marty Jacobs, were all midway through their fourth decade in education; Loris's Jamie Snider was credited with 26 years. Each of them was contracted to make north of $81,000 for this school year.
On the flip side of that, the two lowest-paid coaches, North Myrtle Beach's Reel and Conway's Terry, were among the least experienced. They are credited with 12 years of teaching experience. Terry, however, has his master's, meaning Reel is the lone coach in Horry County making less than $70,000 total this year.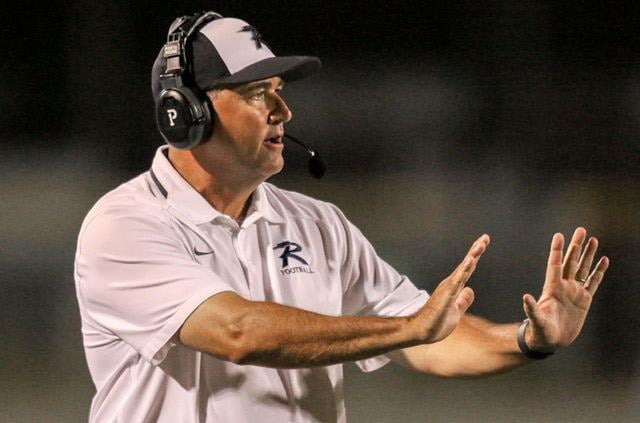 "I don't have anything to complain about," Reel, 35, said. "We've been able to get some salary increases from a teaching standpoint. That's big for morale. You have to take care of your team. But you're making sure you're taking care of yourself and your family at the same time."
That's something the two Chiefs coaches immediately before him were clearly able to do.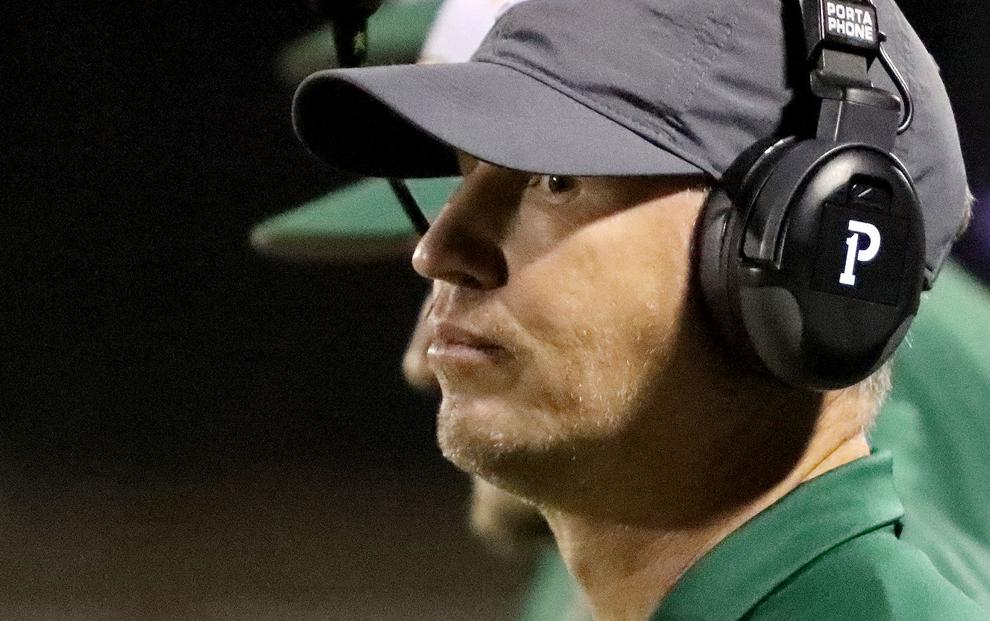 Slowing the 'exodus'
Reel freely admits that "human nature" has gotten the better of him from time to time, occasionally peeking at job boards.
He loves his current spot because he has the freedom to control his staff, and — above all — his teams are successful. Reel has the highest winning percentage of any coach in school history and is third all-time in victories after just three seasons.
"There are a lot of things that you really don't want to talk about as a coach and the possibility of leaving a place you put your stamp on," Reel said. "But like any career, you've got to be open to possibilities. I think it would be a bold-faced lie for anyone to say they're not open to a better situation."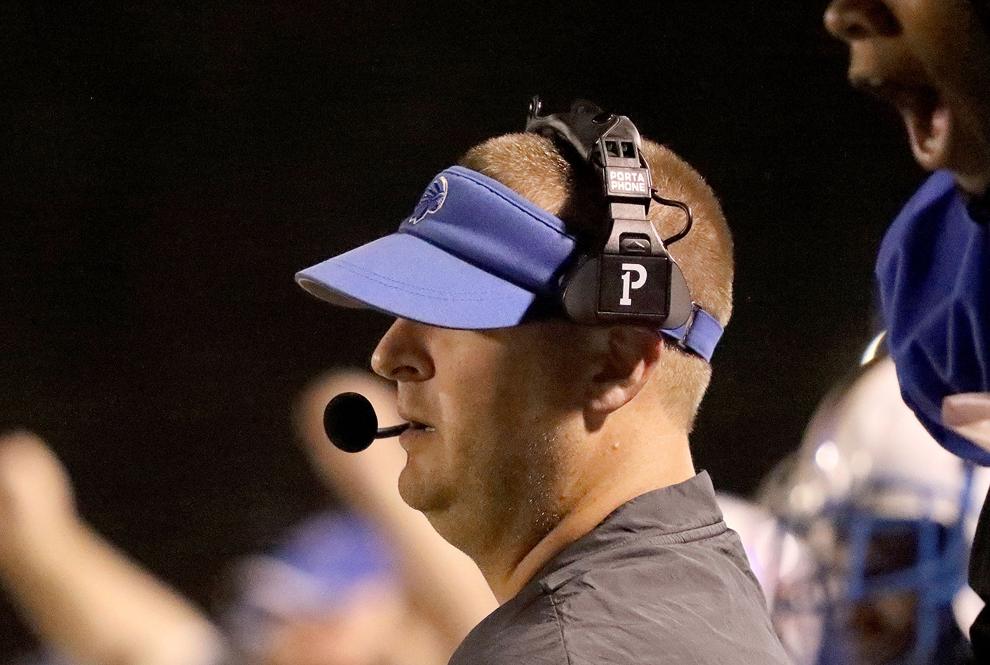 Reel's approach is based partly upon those of Perry Woolbright and Blair Hardin.
Between 2014-2016, Hardin's Chiefs teams went 20-15, and after his final campaign, he accepted the football coach/athletics director job at River Bluff High School, a Class 5A program in the Lexington 1 School District.
Woolbright was hired at North Myrtle Beach prior to the 2010 season. The Chiefs were 0-10 in his first year, but thanks to a massive turnaround that included a 9-3 season in 2013, he was offered and accepted the job at Batesburg-Leesville. Despite going to a smaller school, Woolbright estimated that his total raise was equal to $9,000. After three seasons there, he was hired as the head coach and athletics director at Lexington High School.
Today, both Woolbright and Hardin are making just shy of six figures annually and could reach that milestone within the next three seasons given Lexington 1's potential for cost-of-living increases or other raises.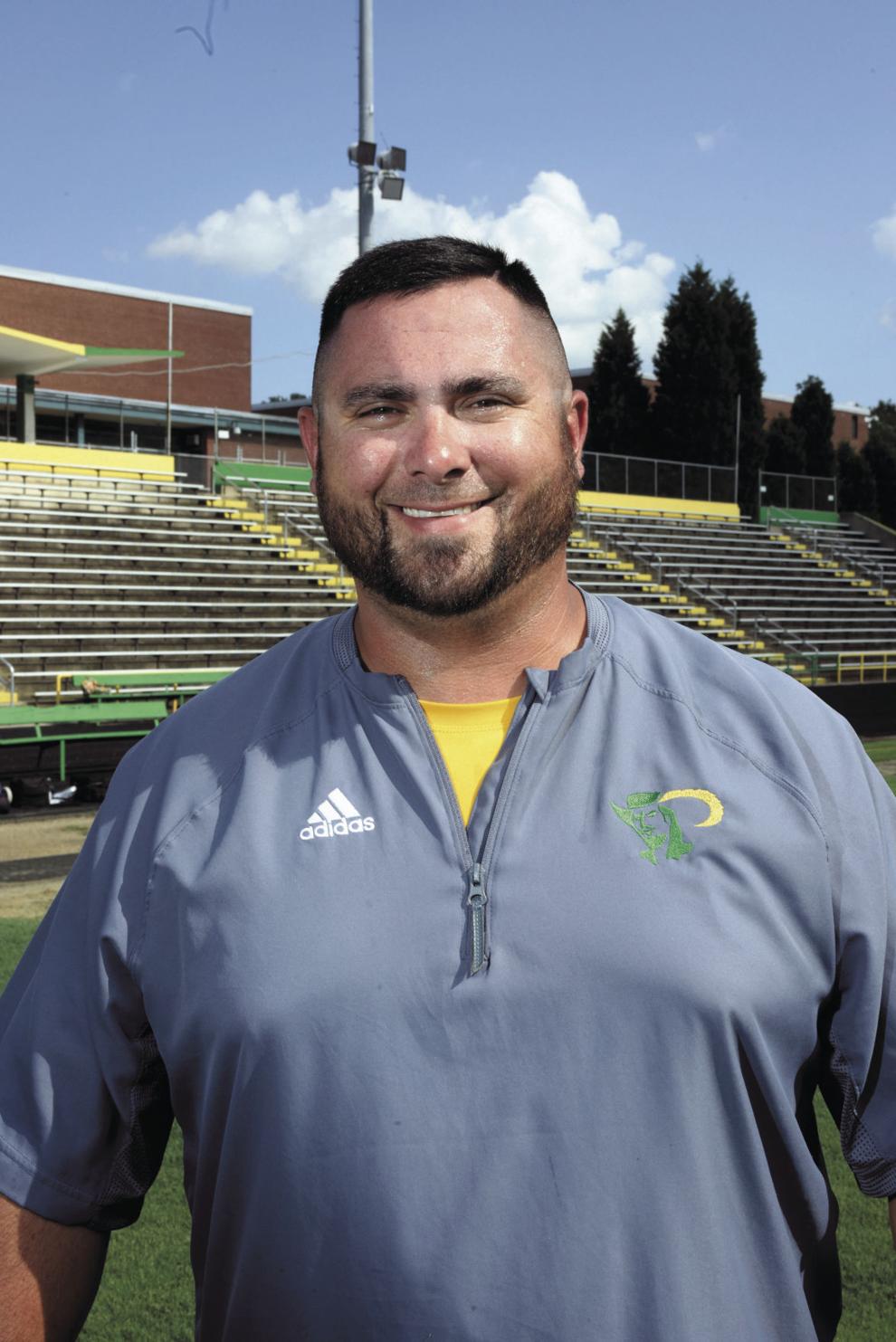 It's easy to see why Reel is often associated with other openings. It's also easy to see why Horry County Schools tried to do something about it.
A little over a year after Woolbright's departure from Little River, the district made two changes to how it pays its football coaches. First, HCS eliminated the stair-step supplement chart it had used prior in favor of a streamlined $8,670 figure that had previously been the top of the line. It really only affected younger coaches with less than 10 years of experience.
Secondly, in hopes of leveling the playing field some, all football coaches were increased from 190-day contracts to 220-day ones. A coach with 14 years of teaching experience, last fall's average, would go from making a base salary of $49,112 annually to $57,791, before the supplements or advanced degrees were added.
It was a significant course correction for a district that does not allow for three practices common in other pockets of the state.
• In some districts, a football coach will receive an extra stipend for each week of the playoffs. Closest to home, it happens in Florence School District 1, which includes West Florence, South Florence and Wilson, three schools paired into regions with Horry County teams. Locally, coaches receive no playoff stipend or incentive.
• Earley said he was able to negotiate his salary in all three of his post-Myrtle Beach stops. It is also allowed in Spartanburg County — another of the highest-paying districts for football coaches. Salary negotiation is not allowed in Horry County.
• Some schools regularly tie the football coaching job to its athletics director job, providing for either another supplemental increase or an administrator pay scale. That policy was scrapped in Horry County in the early 2000s and Chuck Jordan at Conway was grandfathered past that until he resigned his A.D. post in 2015. Jordan is the only football coach in Horry County history to have ever earned a six-figure salary.
According to the latest figures from across the state, both reported in other news media and directly to MyHorryNews.com for this story, as many as 18 coaches in South Carolina either already have reached or are scheduled to reach the $100,000 threshold in the next three years.
As far as the future, quite a bit could change in Horry County to help coaches get to that point sooner rather than later. The district is currently awaiting the results of a Compensation and Classification Study that, according to spokeswoman Lisa Bourcier, "should be designed to increase the market competitiveness of the district's compensation program within the regional marketplace and provide increased internal equity among positions."
Translation: A potential exists for the final 2020-2021 district budget to include more raises for teachers across the board and, as such, for the area's nine football coaches.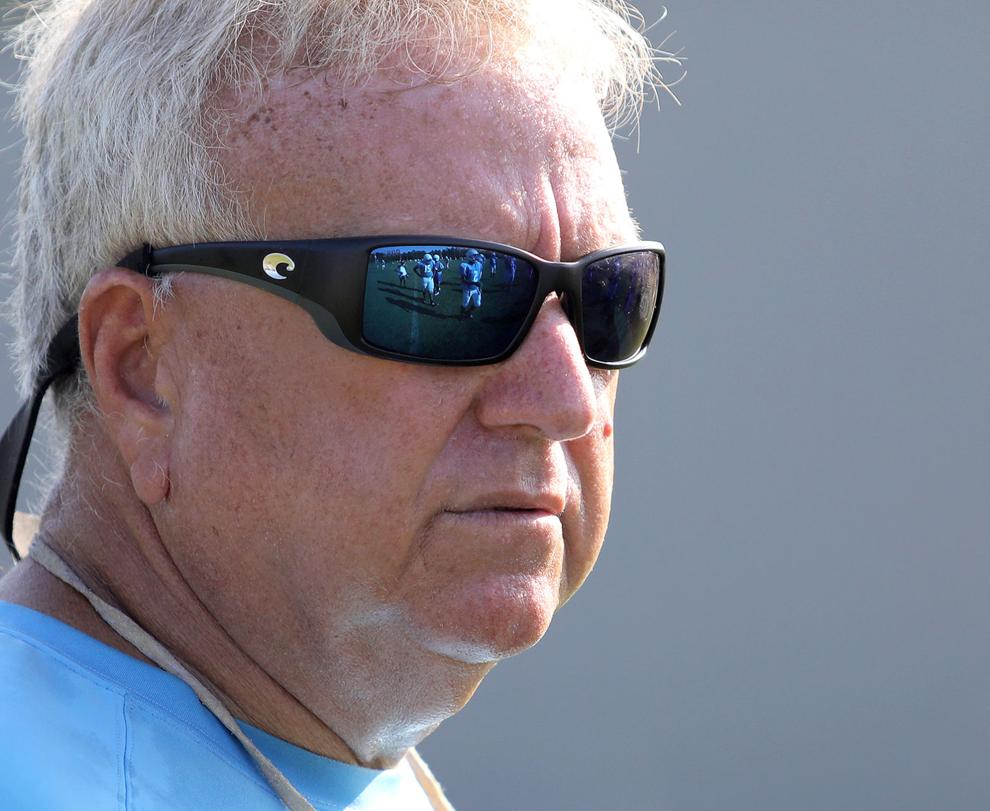 Bridging the final gap
Earlier this month, Socastee hired Ben Hampton away from North Rowan (N.C.), while Loris named Richlands (Va.) coach Greg Mance to lead its football program.
The out-of-state double-up was about as much of a surprise as Myrtle Beach leaning on pass-heavy offenses under Wilson.
Of the 19 football coaches hired in Horry County since Earley's departure: One was a head coach at another in-state school; two were coordinators for South Carolina teams; eight were in-house assistants; and eight came from out-of-state, specifically North Carolina and Virginia.
None of the last 12 hires came from a different in-state program. And if you count St. James' Norwood and North Myrtle Beach's Reel — who each accompanied their predecessors to the area from North Carolina — more than half of the hires since 2009 either came directly from out-of-state or did the vast majority of their teeth-cutting there before coming across the border.
"A lot of times, the money is better," said Dixon, who first came to Horry County as Socastee's athletics director after more than three decades in coaching and teaching in the Charlotte area. "A lot of the times, it's a better environment. It could be something [as simple as] having a maintenance staff and not all the dirty work we used to have to do. Some of it is because of the overall environment, the beach and all that. I wouldn't say that's true for all of them. But there is a lot of stuff going on in other states that makes South Carolina much more attractive."
By no means is the trend relegated to Horry County.
Two weeks ago, James Island hired Hunter Huss (N.C.) coach Jamar McKoy. Last year, Irmo tabbed Aaron Brand from Vance (N.C.). There have been plenty of others in the last decade, too. In many ways, it was the Tom Knotts effect. The now-Dutch Fork coach left a powerhouse Independence team in Charlotte for the Midlands in 2010, and he has since continued his dominance on the other side of the state line while making a six-figure salary. His success led administrators to seek out candidates across state lines and, in turn, for candidates to consider making the leap.
Locally, many of the recent hires from North Carolina and Virginia have had enough time vested in their previous states to begin drawing their retirement there; in several cases — including Loris' Mance, Carolina Forest's Marc Morris and Green Sea Floyds' Kiefer — the coach said he was simultaneously receiving more money over the previous season's salary due the existing pay structure in Horry County.
It's led to a newfound candidate pool for recent hirings, even if the district is still on the losing end of some of the in-state coaching battles.
Kiefer, then, is a great case study of nearly the entire process.
After serving as a head coach at nine different high schools in North Carolina, he took over a Green Sea Floyds job that prior to his arrival in 2017 was considered a dead end. He helped turn that around in a hurry, leading the Trojans to back-to-back Class A state championships in 2018 and 2019.
The coach with a history of building something special and moving on quickly did so again, announcing in January that he was taking the Class 5A West Ashley job. Per a response to a FOIA request to the Charleston County School District, Kiefer initially took a small pay cut for the remainder of this school year in order to start at West Ashley this week. However, he said his total 2020-2021 salary will be an improvement from the $87,126.75 package he was scheduled to make this year at Green Sea Floyds.
As early as next week, Kiefer's replacement will be named. And given the known applicant pool, all signs point to the next Trojans coach being someone who possibly wouldn't have considered the position even 10 years ago.
Thanks to an influx of coaches with more experience, more on-field success here and, yes, more money, the landscape looks much differently than it did even 10 years back.
"I'm surprised that they've gone up as much as they have," Earley said. "For a larger school district like that, I never thought that would happen. It has happened, and I think that's a good thing for the coaches in Horry County."