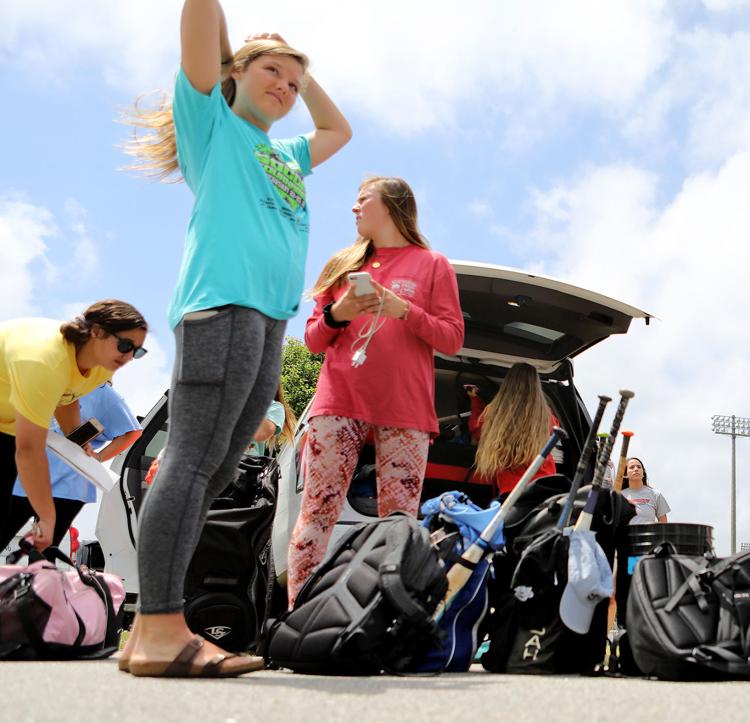 North Myrtle Beach baseball players sprawled out on the concrete of a weigh station, trying to make a bad situation somewhat better.
By the early hours of April 30, the Chiefs' season was over. At the time, that's all that mattered.
It was an already grueling trip, so the flat tire that stranded the team near Walterboro on the way home — leaving members of the team choosing between an upright seat on a charter bus or the hard ground — was just a blip.
At 7:17 a.m., nearly 22 hours after the team originally left for its district championship games at Hilton Head, North Myrtle Beach finally pulled back into the school. About one hour after that, the chime of the first bell rang.
"It was absolutely miserable," said Chiefs coach Brian Alderson. "Luckily, we were excused from school that day. But the team and me were absolutely exhausted. … It took me another day just to recover."
For Horry County's baseball and softball teams, brutal postseason schedules are not an anomaly but a byproduct of their location in the state. Furthermore, changes enacted by the South Carolina High School League three years ago have made it worse. The system is one that led local teams to spend more than $15,000 during this spring's district baseball and softball tournaments alone, and saw them travel a distance equivalent to a trip from Myrtle Beach to Seattle and back, according to an analysis of district records by Myhorrynews.com.
Some school officials insist that too many postseason qualifiers too far apart have changed what it means to be a playoff team, all at the cost of the schools who are responsible for footing the bill for competition. More often than not, the top teams from the regular season advance through the district rounds while others who previously wouldn't have qualified are spending money to go on the road and lose.
At a growing rate, coaches and administrators are starting to rethink giving up their once-upon-a-time bragging rights, wondering aloud if it is time to amend the system.
"Sometimes you want to make the playoffs just so you can say you made the playoffs," St. James softball coach Adam Jones said. "For us, it was a little different because it was the first year we were in 5A and we made it. It's a smaller slice of the pie now. It was a little bit sweeter when it was four classifications."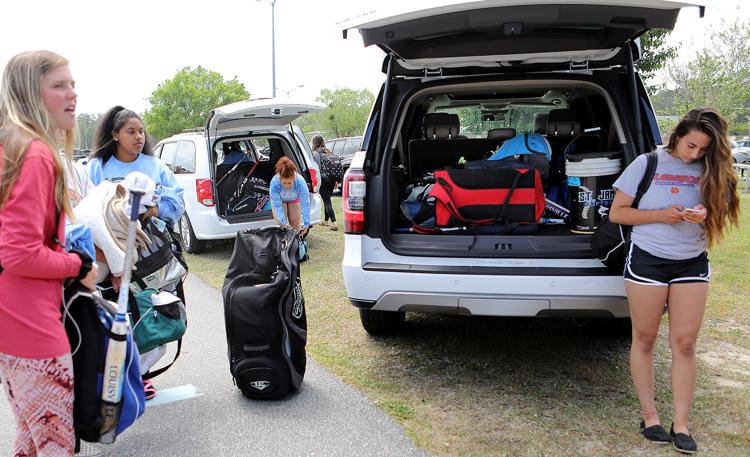 Under the longstanding format, each of the classifications in softball and baseball start their postseason with eight district brackets split evenly between the Upper State and Lower State. Each district tournament is a double-elimination, four-team format (minus a few exceptions). Using a seeding formula based upon regular-season region standings, the top two seeds host first-round games against the two lower-seeded squads. The winners play each other, while the losers immediately fall to the elimination rounds.
Each district can have as many as seven games; most have at least six. A specific team can play as many as five games in seven calendar days.
The last team standing advances to either the Lower State or Upper State tournament, a second four-team, double-elimination mini-field that will ultimately qualify the two teams for a best-of-three state finals series in each classification.
The Lower/Upper State tournaments and the state finals are highly popular, and coaches are predominantly in favor of keeping them as is.
However, since the state went to five classes for the 2017 season, the district rounds have become increasingly problematic, both logistically and financially.
"It sounds like an elite college baseball format for high school baseball," said Jon Solomon, the editorial director for the Aspen Institute, a sports-based policy studies organization in Washington D.C. "That may not be all that good."
In 2012-2013, a football-led class expansion proposal was rejected statewide, in part because it reduced the number of teams who would make that sport's postseason to 16 per division. Two years later, a more uniform five-class system that left the playoffs mostly as-is for all sports was approved with resounding acceptance.
There wasn't much debate as to why the more recent constitutional amendments passed.
Coaches and administrators hate missing the playoffs.
"All you want is a chance to compete, a chance to win it all," Conway baseball coach Anthony Carroll said. "Even if you are the at-large [team], like we've been before, it's a long road, but at least you have a chance."
In South Carolina, more baseball and softball teams have a chance to qualify for the playoffs than ever before.
In baseball, 150 schools make the postseason out of 216. Same for softball. That's 300 postseason teams between the two sports.
Where that wasn't enough to fill the brackets, some classifications increased the number of at-large bids while others utilized byes. For 2019 and 2020, 69 percent of the teams in this state that field a team qualify for the postseason. It is as high as 80 percent in Class 4A, while only Class A moves less than 67 percent into the playoffs.
Now take into consideration that the move to five classes originally decreased each division by about 10 teams, and the playoff fields look much different than they did even four years ago.
In Horry County, seven of the nine public high schools placed both of their programs into the postseason. Conway and Socastee missed out in both baseball and softball. Even casual observers took notice, if for no other reason that a team has a much better statistical chance to make the playoffs than miss them.
In total, eight Horry County baseball and softball teams who qualified had losing records in region play, the portion of the regular season that determines playoff berths and seeding. The reward for many of them was two long road trips with slim hopes of victory.
Since better teams during the regular season are awarded home games, road teams in the first round of the playoffs have historically struggled, typically winning no more than 25 percent of their games, even in good years. The road woes look worse when gauging the district playoffs as a whole.
In three years of district tournaments under the five-class system, 240 baseball and softball teams have advanced through to the Lower or Upper State tournaments. Thirty-six of those teams — 15 percent — were lower seeds.
This year, only 10 of the 80 were Nos. 3 or 4 seeds. There were none in four individual softball classes and one individual baseball class. Only two of the lower seeds who advanced were No. 4 seeds, and none of them were at-large teams.
In other words, programs who struggled in the regular season but qualified for the playoffs were mostly lambs to the slaughter.
That sums up Joey Worley's first three seasons of playoff results as Carolina Forest's baseball coach. His Panthers have qualified all three years, but either as a No. 3 or 4 seed.
They are 0-6 in playoff games.
"It's not just where you try to make the playoffs. You have to be one of the top dogs," Worley said. "It puts a lot of that onus on us, first and foremost, to finish first or second. If you get in as a three or four seed, you have a lot of things going against you. You're going against the odds."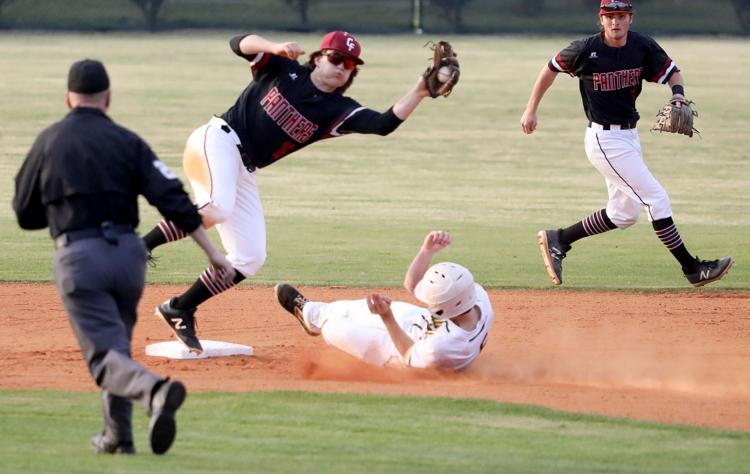 The most recognizable portion of that is how much time high-school players are spending on buses to get to some of these games. The Panthers' baseball team traveled 543 miles for two games at Chapin and Cane Bay. They spent 21.75 total hours on the road, according to figures provided to MyHorryNews.com via multi-faceted Freedom of Information Act (FOIA) request to Horry County Schools regarding travel and expenses during the district rounds.
Carolina Forest's softball team, which also played two road games, was a tick higher in both mileage and travel time for games at White Knoll and Summerville. Those games were also losses. Jones, the St. James softball coach, saw his team sandwich lopsided road losses to Lexington and Berkeley around one elimination-game home win against Spring Valley.
In total, the 10 Horry County teams who boarded school buses, charters and minivans amassed 6,471 road miles, enough to drive from Myrtle Beach to Seattle and back with about 400 miles to spare.
Four area teams made three trips each and together accounted for more than half of the overall distance.
The fourth-seeded North Myrtle Beach softball squad beat Airport, lost to Darlington, defeated Airport at home and then lost the second game of the district finals double-header back at Darlington. Total distance: 724 miles.
Myrtle Beach baseball chewed through 924 miles in three road trips to Midland Valley, Dreher and Hartsville.
Loris softball's three road district tournament games — at Battery Creek, Georgetown and Strom Thurmond — piled up 977 total miles, roughly the distance from the high school to Shreveport, Louisiana.
Still, another team topped the list.
Aynor baseball fell on the road at Wade Hampton, beat Georgetown at home, went back to Wade Hampton and advanced to the district finals at Pelion, where it pulled off the type of upset that is about as rare as it gets in the district rounds. The Blue Jackets beat Pelion twice in one night to make it to the Lower State tournament. The total driving distance? Right at 994 miles.
Coach Chad Sarvis' squad was a No. 3 seed for the district tournament, and on multiple occasions since this year's Blue Jackets earned their spot in the Class 3A playoffs, it has reminded him how lucky his 2016 state championship team was. That year, Aynor did not go on the road until it played Strom Thurmond in the best-of-three state finals.
Maybe because his team was recently a beneficiary of it, he doesn't believe the system as a whole is broken.
"Looking at the big picture, you may say it waters it down a little bit. But at the end of the day, yeah, you made the playoffs," he said. "You can bring up your JV kids and get a couple extra weeks of practice. The kids like it and enjoy being part of the experience."
Of the 14 Horry County teams who qualified for the playoffs: Three lost after just two games in the double-elimination format; four saw their seasons end after three games; two made it to their respective district finals but fell short; and five won district championships to make the Lower State tournament.
Of those five who advanced through districts (St. James, Aynor and Green Sea Floyds baseball and Aynor and Green Sea Floyds softball), only one, Aynor baseball, had to play on the road during the district rounds. In total, Horry County baseball and softball teams played 25 road games during the district tournament. It amounted to just eight road victories, with five of those belonging to Aynor baseball and North Myrtle Beach softball. No other team won more than one game away from home.
That means a bunch of teams in one school system spent a bunch of money in a brief window not to advance.
All told, the 14 teams spent a reported $15,977.57 for travel expenses in the district rounds, according to the numbers provided by Horry County Schools in response to that aforementioned FOIA request. That figure did not include food costs for three schools who traveled or the four who were at home throughout districts.
The spending did not take place over the course of a season or even the entire playoff window. Rather, it all fell in a nine-day span between April 23-May 1.
It is a direct correlation to the sheer number of teams who make the postseason, not to mention how many games are played. Last fall, for instance, the Myrtle Beach football team won five playoff games en route to the Class 4A state championship. Aynor baseball had five games in the district baseball tournament alone.
"I don't know if scaling back is the answer, but something has got to change," said St. James' Jones. "You're kind of wasting your time. It costs a lot of money. Every penny we spend, we have to raise."
Travel costs in high school sports are nothing new. Nor is it relegated to the diamond.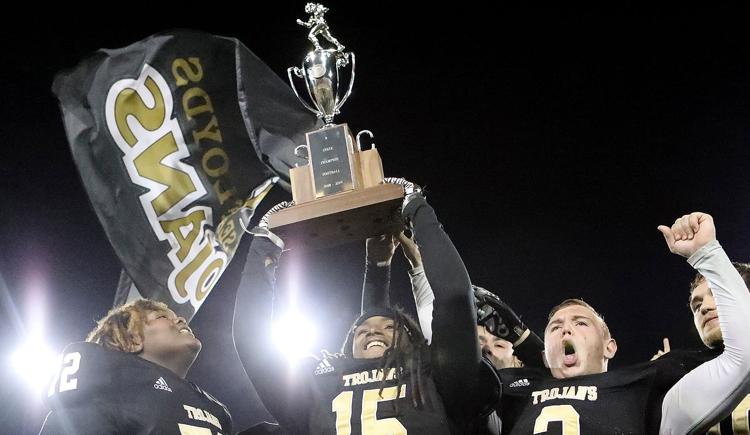 The Green Sea Floyds football team racked up $5,484.24 on travel and food bills during its state championship run last fall. Myrtle Beach football dropped $3,200 for its Lower State finals trip to Hartsville on a pair of charter buses and food. 
The Conway boys basketball team spent $1,466.48 on a single trip to Lexington for the third round of the state basketball playoffs this past winter.
There is a major difference for baseball and softball on the back end, though.
In each of those three examples from football and basketball, the participating teams cleared more than enough from the gates receipts of each game to cover the costs associated with getting there. Conway hoops made a modest $135 and some change. Myrtle Beach football was the beneficiary of a huge crowd for the Lower State finals (and three previous home playoff games) and had no issue ending up several thousand dollars in the black, even with the state championship game at the University of South Carolina essentially being a wash financially.
And even tiny Green Sea Floyds — which earned $8,796.60 alone from its Lower State finals home game and state championship game disbursements — ended up boosting its coffers despite travel in the second and third rounds after a first-round bye.
It's not difficult to see why those sports make money and baseball and softball usually do not.
The formula for playoff disbursements across the board in South Carolina is actually relatively simple. The home team reports expenses and gate receipts for running a postseason contest. It pays umpires and can request reimbursement from other operating expenses, and then the two teams split the remainder. In all sports but baseball and softball's district rounds, the SCHSL takes a 20-percent cut of the gate.
A football team playing in the postseason can typically expect to get back a minimum of $2,000 for a decently attended game. A basketball team hosting a playoff game can expect to make a nice chunk of change while the visiting team can expect to, at worst, break even.
Baseball and softball teams seldom see travel costs covered. Not even close.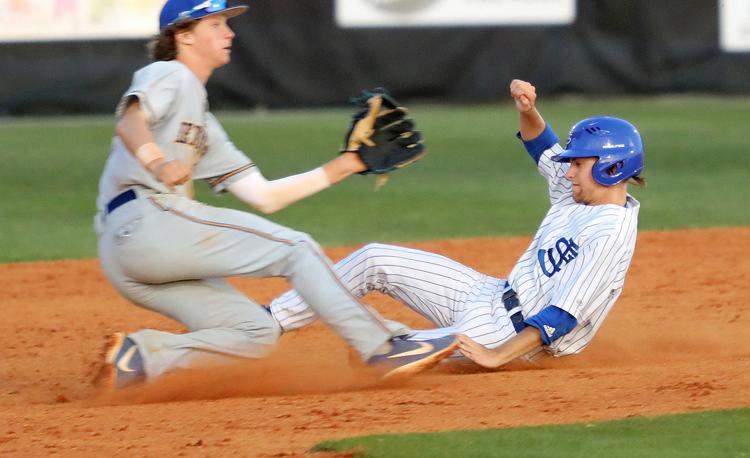 Whereas a few thousand people attend a football game or the high 100s for even a poorly attended basketball playoff contest, 200 baseball fans at a playoff game would be considered a respectable figure.
That would be a gross gate of $1,000. Minus $160-$250 for umpires, the schools could probably expect to split no more than $840, since the SCHSL does not take a cut of district-round games. At $400 or so a pop, most schools would be right around the threshold to cover their travel expense before food.
But it's not that simple.
Most early round playoff games are not going to sell 200 tickets.
Of the reported gate receipts involving Horry County teams, only one game — St. James' playoff opener against Ashley Ridge — topped that attendance figure. Even with that, the Sharks made a total of $901.18 for the district playoffs, but it took three home dates and four games to get there. They also had no travel expenses.
There are glaring figures that jump off the pages of official filings from the schools:
• North Myrtle Beach baseball's single trip to Hilton Head cost $2,551, and that was with the opposing school providing the post-game meal;
• Myrtle Beach softball received $237.35 from two road games while spending $2,083.52 on travel and food;
• Carolina Forest baseball and softball spent $2,103.48 in mileage alone for four games, all losses, three of which came by three runs or more;
• Myrtle Beach baseball had the most expenditures by team, as the Seahawks' total was $3,177 between a combination of charters and school buses for three road games;
• Aynor baseball players paid for their own meals for two separate trips to Wade Hampton, and Sarvis, the team's coach, paid for a third meal out of an athletic fund at a cost of approximately $100;
• At least three gate reports showed a distribution of less than $100 for a single playoff game after umpires and the split between teams.
Individually, none of the figures are going to break the bank for a team, athletics department or school. And with the booster clubs chipping in and covering or helping with various costs, the final bills are frequently being divvied up between multiple entities to soften the blow.
Still, the overall figures are becoming more and more apparent to those who have access to them year after year and know why it is happening.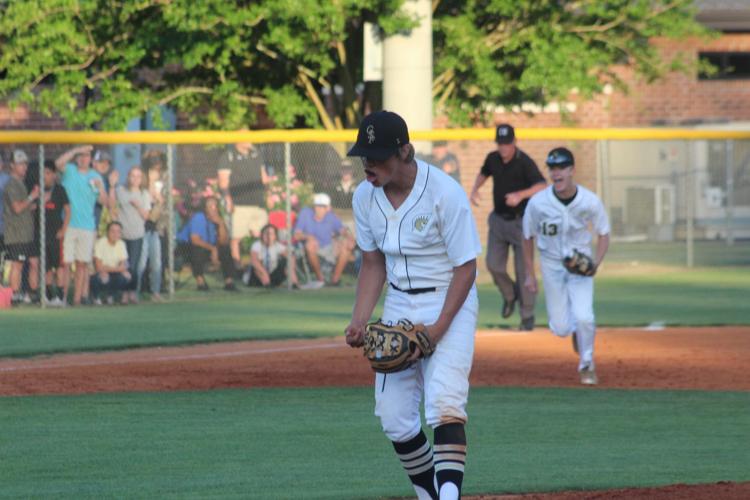 On April 29, the North Myrtle Beach baseball team departed the high school at 9:30 a.m., bound for the district championship at Hilton Head. Coupled with a stop for food, the drive took just shy of six hours. 
After batting practice and warm-ups, the must-win game for the team started 30 minutes late because of an umpire delay. Still, North Myrtle Beach forced a winner-take-all second game.
At 11:32 p.m., Hilton Head closed out a 4-2 win in game two that ended the Chiefs' season. 
The players and coaches ate a meal, changed and boarded a charter bus that left Hilton Head at 12:30 a.m. About 90 minutes later, the bus blew the tire. Two-and-a-half hours after that, they were on the road again, nearly three hours away from home.
Even without the touch of bad luck with the flat, North Myrtle Beach's Lowcountry trek would have taken approximately 19 hours.
The Aspen Institute's Solomon, who helps lead the group's Sports & Society Program focusing on promoting healthy sports communities, said those kinds of constraints are filtering down from the higher ranks.
"This is supposed to be in the high school sports realm. It's supposed to be about education," he said. "That's not to say you can't play sports. But if you're missing a lot of days to play baseball … it very much reflects the pattern we see in college sports. It's justified in college because that's just sort of how it goes. I would question what the justification is in high school baseball."
While the North Myrtle Beach case was extreme, Aynor's trip to Pelion for its district championship doubleheader also spanned approximately 14 hours, and several others from around the state had similarly lengthy trips after forcing second games or dealing with travel and/or game delays.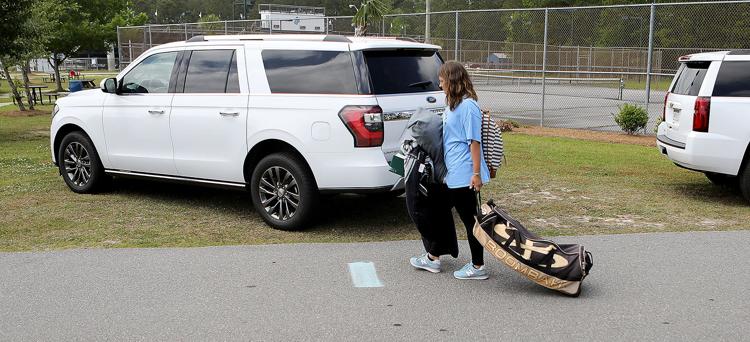 The 10 Horry County programs who hit the road missed parts or all of 17 days of school, and that was with many of the games falling on Saturday, April 27 (the SCHSL does not play on Sundays).
It's one more reason why some are beginning to rethink the district playoff format. However, there is one major hang-up in altering it.
Other pockets of the state have not been as adversely affected by the travel as Horry County, where the 10 different teams had at least one trip that required at least five hours on the road in addition to warm-up, game time and necessary stops for food.
Teams here have no pairing options to the north or east, and many of them share regions with schools in the Pee Dee, meaning fewer chances for a quick road game in the opening rounds.
Meanwhile, the top classes each have two regions in or around the Columbia and Charleston areas, and they are frequently paired with one another, for at least one, if not two, portions of a district playoff bracket.
"It puts some constraints on some people," said Carroll, the Conway baseball coach. "[Horry County teams are] either going to Columbia or Charleston. It's not going to be a good, short trip."
It has left local coaches and administrators kicking around some ideas for how to alleviate spending and travel.
Among the easiest choices would be to eliminate No. 4 seeds — utilizing more byes and being more selective on who actually makes the playoffs. That is usually dismissed because, again, schools don't want to lose opportunities to say they made the postseason.
Next, numerous coaches have suggested a model that mimics North Carolina's seeding system. It utilizes an algorithm that keeps the opening-round games slightly closer to home after sorting through class ranking. That, many believe, doesn't cut it because North Carolina uses some single-elimination formats and the state is twice as large as South Carolina in terms of number of schools.
Others prefer pushing the college-based district model currently used in the Palmetto State into full gear.
In NCAA baseball and softball, the four-team, double-elimination regional tournaments that open the postseason take place at one site and are played over a three-day span. There would be hotel costs for the high school teams, of course, but Carolina Forest's Worley believes that an agreement with a large hotel chain and fewer road trips for districts would counteract or even possibly decrease overall costs across the board. Naysayers of that bring up the state's pitch-count rules or the liability of putting high school kids in hotel rooms for two or possibly three nights.
Poking those types of holes in various theories has helped keep the status quo so far.
In reality, this isn't a high school league decision as much as it is one that ultimately falls to the individual classifications who in effect set their own constitutions. Class 5A's baseball playoff could be different than Class 4A, and right on down the ranks. It's how the respective Lower State and Upper State tournaments currently use two different formulas for awarding home games, and why divisions have varying uses for at-large teams and byes.
Currently, there is no imminent formal proposal to change the district rounds, or the problems they have presented.
But after three runs through the current system, conversations are at least starting to take place.
"There has to be a better way," said Carolina Forest's Worley. "And there has to be a right way."