Curtis Hudson was casually leaning over the protective rail into the dugout, his back to one of his hitters as he talked to a couple of his assistants.
To the untrained eye, the Socastee baseball head coach was doing anything but taking his third-base duties seriously. To those who know the four-decade vet better, this is exactly what he does.
In the age of wristbands including numerically and/or color-coded systems shouted out after each pitch, Hudson is becoming the anomaly.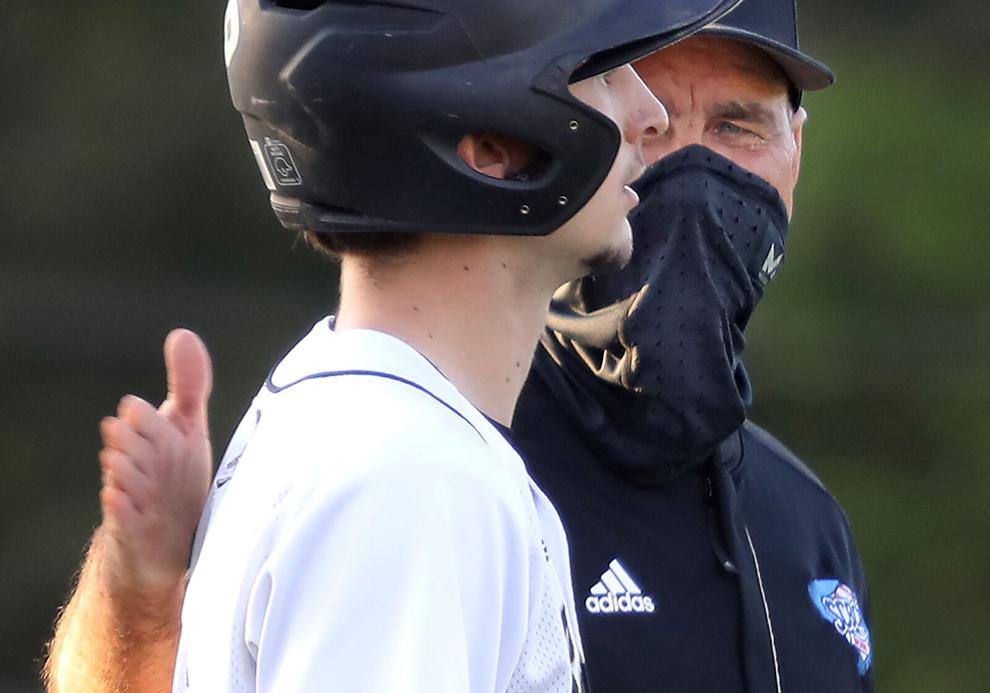 He's practicing what he preaches. Or, at least during games, what he doesn't.
"He definitely gives us a lot more freedom," senior leadoff hitter and outfield Trey Rockey said. "He never tells us when to bunt, either. We know the situations. If the situation's right, we bunt it. If we get on, we can steal."
Hudson has taken a hardline approach to his offensive duties mid-game. You either trust your players in the batters box or you don't. You either let them steal or you don't. You either let them learn from their mistakes or you recant everything you've taught them during the weeks prior.
For Hudson, his 37 years as a head coach at the college and high school levels have taught him when to speak up and when to shut his mouth. That is, if he wants to win when it matters.
Hudson's squad will have the next four-plus weeks to prepare for the playoffs, knowing they've already won the Region VI-5A title and will play a bunch of non-region games with the opportunity to work out any potential kinks.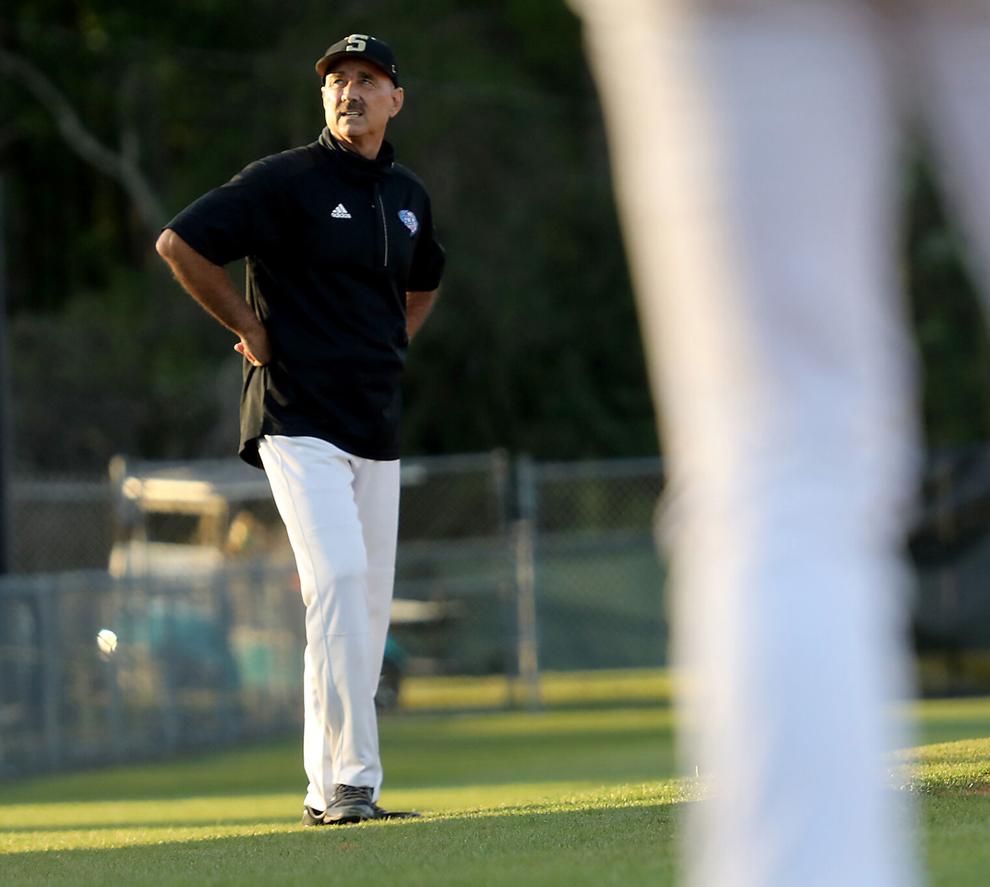 He learned during his state title run at Wilson in 2002, a college run at Florence-Darlington Tech and then the past 11 seasons at Socastee that when it comes to coaching third, less is more.
"It gives them a sense of confidence because I trust them," Hudson said. "Thirty-seven years, wherever I've been, I've never concentrated on the other team. I'm one of those guys who tries not to cringe when someone says 'We work harder than everyone else.' How do you know how hard everyone else works?"
Said Rockey: "We have a different game style than a lot of teams — and we're winning games and it's working. We've gotta do what we've gotta do to win."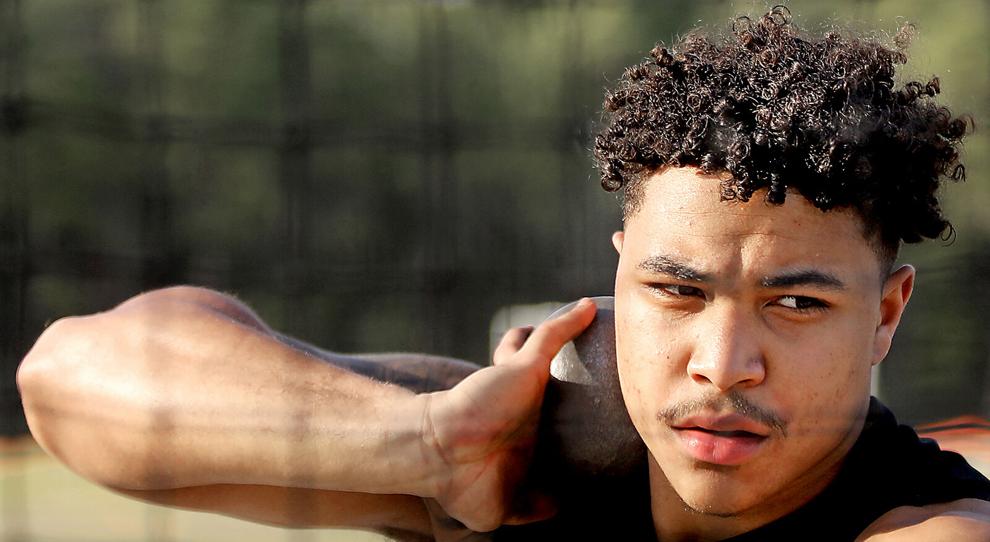 HORRY COUNTY TRACK MEET
For the first time in at least two decades, the full complement of boys and girls track and field teams from Horry County are scheduled to converge in a single meet on Wednesday at Loris.
As such the district meet — which typically has at least one or two teams not participate for a variety of reasons — is shaping up as an all-hands-on-deck endeavor. Loris Athletics Director Barry Brooks said his school is going to cede some of the control to North Myrtle Beach staff, as the Chiefs coaches are more accustomed to running large events, but the staffs from all nine are going to pitch in one way or another.
The end goal is to blow it out unlike ever before. That's because at least since St. James opened for the 2003-2004 school year, this type of event has not taken place.
The event will have an opening ceremony at approximately 1:20 p.m, followed by the preliminaries in two sprint/hurdles events. Jumps and field events will follow at approximately 2:30 p.m., with more track races scheduled for 2:50.
The awards presentation is expected to happen by 7:30 p.m.
REGION STANDINGS
The following standings have been confirmed and updated through last week's games. When available, we'll include this week's region games or series. No non-region games are included.
BASEBALL
Region VI-5A
1. SOC 10-2*
2. CF 5-3
3. STJ 5-4
4. CON 2-7
5. SUM 1-7
This week's series: STJ-CF, SUM-CON, SOC (off)
* - Region champs
Region VI-4A
1. WF 5-1
2. HART 3-1
2. NMB 4-2
4. MB 2-2
4. SF 2-2
5. DAR 2-4
7. WIL 0-6
This week's series: MB-HART, NMB-DAR, SF-WIL, WF (off)
Region VII-3A
1. AYN 5-1
2. WAC 3-1
2. GT 3-1
4. LOR 1-3
5. DIL 0-6
This week's series: AYN-WAC, GT-LOR
Region V-1A
1. GSF 6-0
2. LV 6-1
3. JV 3-2
4. LAM 4-4
5. TIM 0-6
5. H-P 0-6
This week's games: GSF-LAM (Tuesday); LAM-LV, GSF-JV (Friday)
SOFTBALL
Region VI-5A
1. STJ 7-2*
2. SOC 7-5
3. SUM 3-5
4. CON 4-5
5. CF 2-6
* - Region champs
This week's series: STJ-CF, SUM-CON, SOC (off)
Note: SUM-CF have to make up a previously postponed game
Region VI-4A
1. HART 3-0
2. DAR 5-1
3. NMB 4-1
4. WF 4-2
5. SF 1-1
6. WIL 0-6
6. MB 0-6
This week's series: NMB-DAR (Wednesday-Friday), MB-HART, SF-WIL; HART-NMB (Monday)
Region VII-3A
1. AYN 5-0
2. DIL 4-1
3. WAC 1-3
4. LOR 1-4
4. GT 1-4
This week's games: GT-AYN (Monday); LOR-DIL (Thursday)
Region V-1A
1. LV 7-0
2. JV 3-2
3. LAM 3-5
4. H-P 4-2
5. GSF 2-4
6. TIM 0-5