The North Myrtle Beach baseball team has been tuned in to its coach all season long.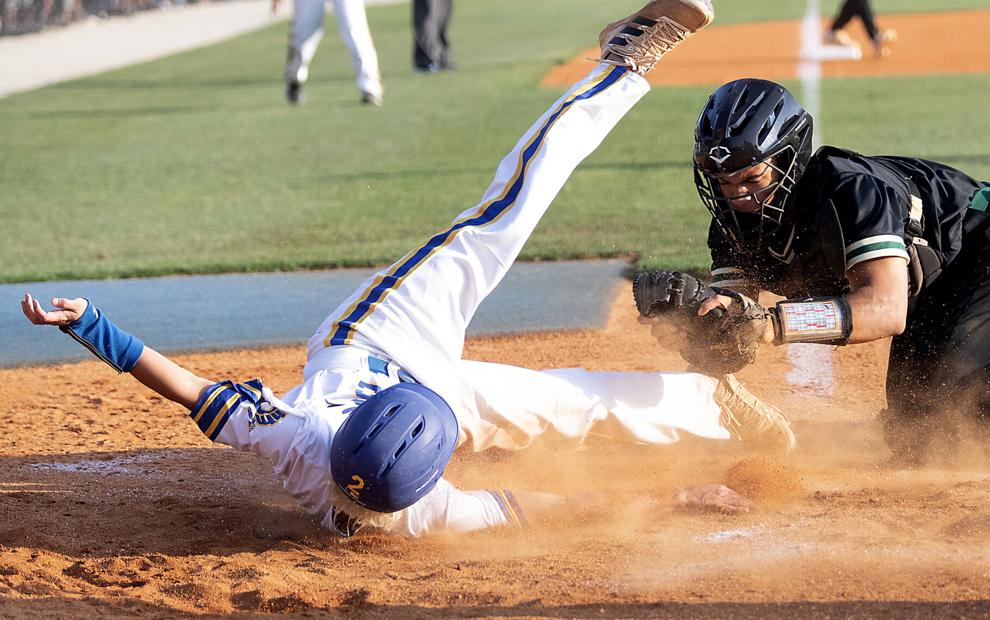 Game 2 of the best-of-three Class 4A state final wasn't the kind of proof Brian Alderson was looking for. The Chiefs fell at home 4-1 to Catawba Ridge, forcing a winner-take-all game in Hartsville on Friday night.
The result was exactly what Alderson was worried about in pregame, when he admitted it was the most nervous he'd ever been before a game.
His nerves must have rubbed off on his players, right?
Not so much.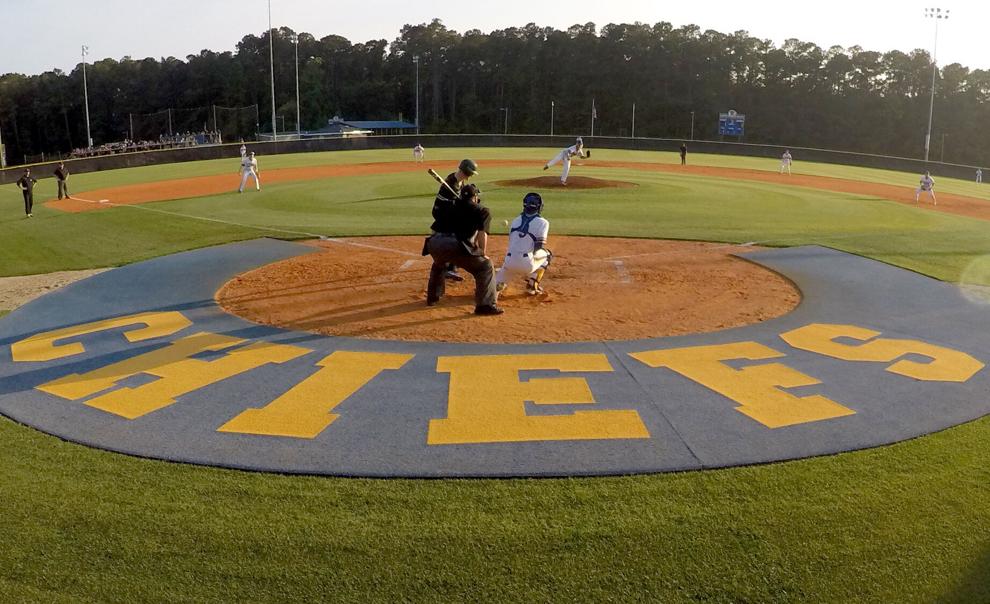 "I wasn't around them much all day long, until right before game time," Alderson said after the loss in front of a record-setting crowd. "Because it was getting closer to game time, I knew I had to loosen up just to keep them loose. I know they feed off me. I don't think they fed off me because I never showed them that."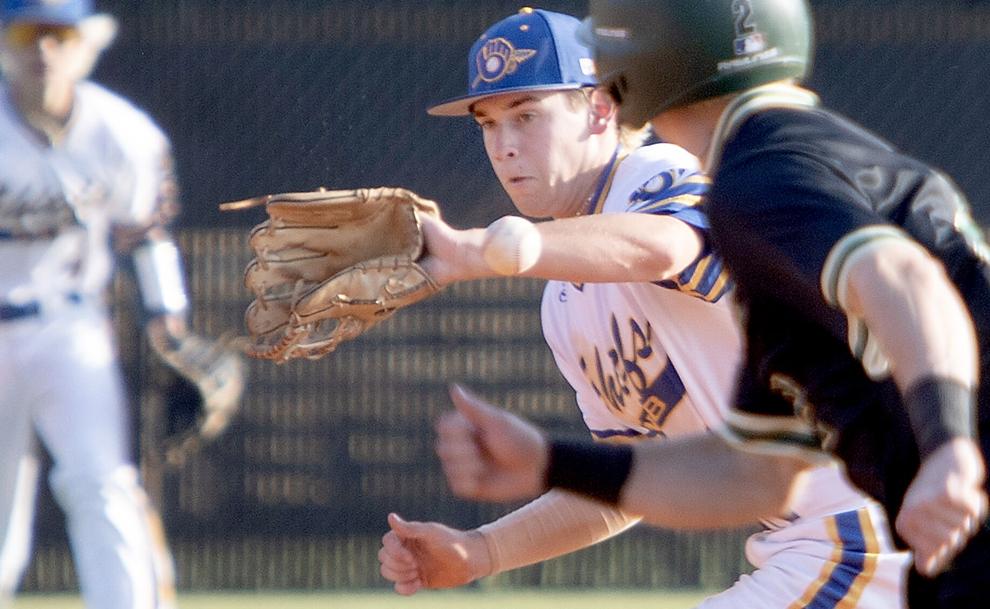 Just the same, the Chiefs failed to execute the types of plays that got them to the final week of the high school baseball season in South Carolina. They stranded 10 base runners, including four in scoring position. Another early base runner was gunned down at home, and another failed to tag up on a deep fly ball, changing yet another possible scoring opportunity.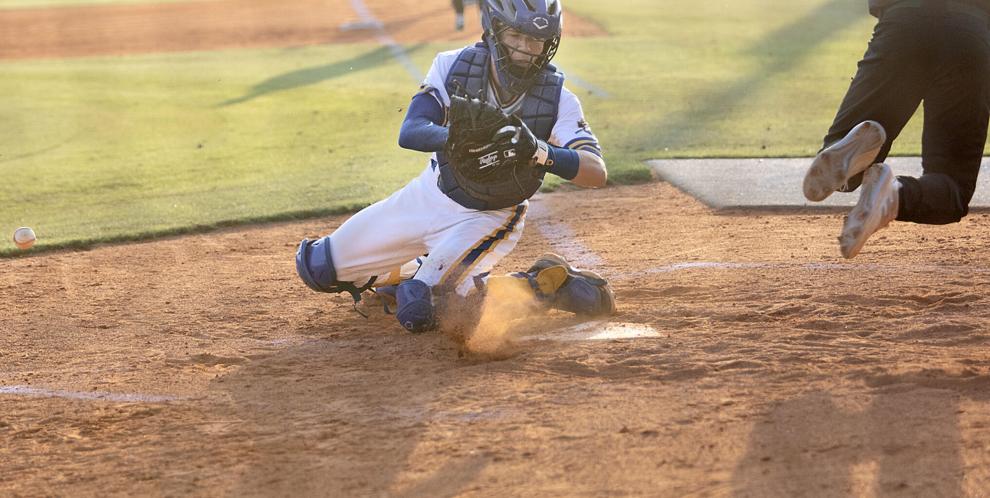 The North Myrtle Beach bats were also relatively quiet. They piled up six hits, but only three after the initial inning.
Much of that had to do with Catawba Ridge lefty Peyton Diehn. Despite giving up first-inning doubles to Chance Hall and CJ Oxendine — which led to the Chiefs' only run of the game — he did everything to keep North Myrtle Beach's offense off-balance.
"Peyton Diehn is the unsung hero of our pitching staff," Copperheads coach Stas Swerdzewski said. "He's pitched as well as anybody out there down the stretch for us. He actually pitched in the region-clinching game against Indian Land in which he pitched really, really well. He's got that kind of demeanor and kind of disposition where nothing really fazes him."
Meanwhile, he got more than enough support.
After the teams exchanged first-inning runs, Catawba Ridge pushed three more across in the top of the third. Three of the first four batters in the inning — Jackson Mullen, Sam Schwamb and Ben Wilson — each reached base and then scored. The latter two crossed the plate on Jonathan Barschow's two-RBI double.
Inning by inning, Diehn kept doing his thing until he was pulled in the sixth for Caden Glauber, who finished it out without a runner touching third.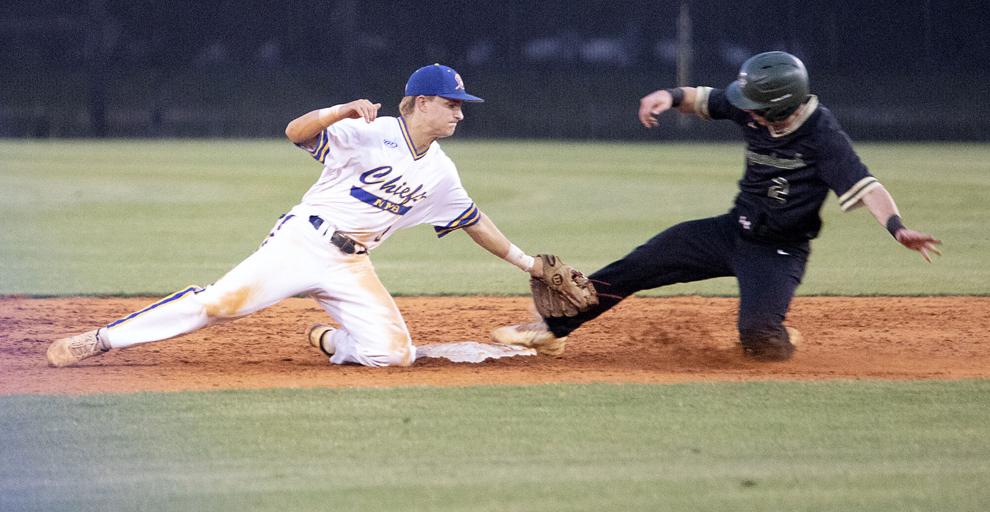 Swerdzewski said Wednesday's result and Diehn's performance was very much the product of Catawba Ridge's region's decision to go to three-game series during the regular season. It forced his staff to expand if it expected to compete in March and April, and then the Copperheads have been able to parlay that into postseason success.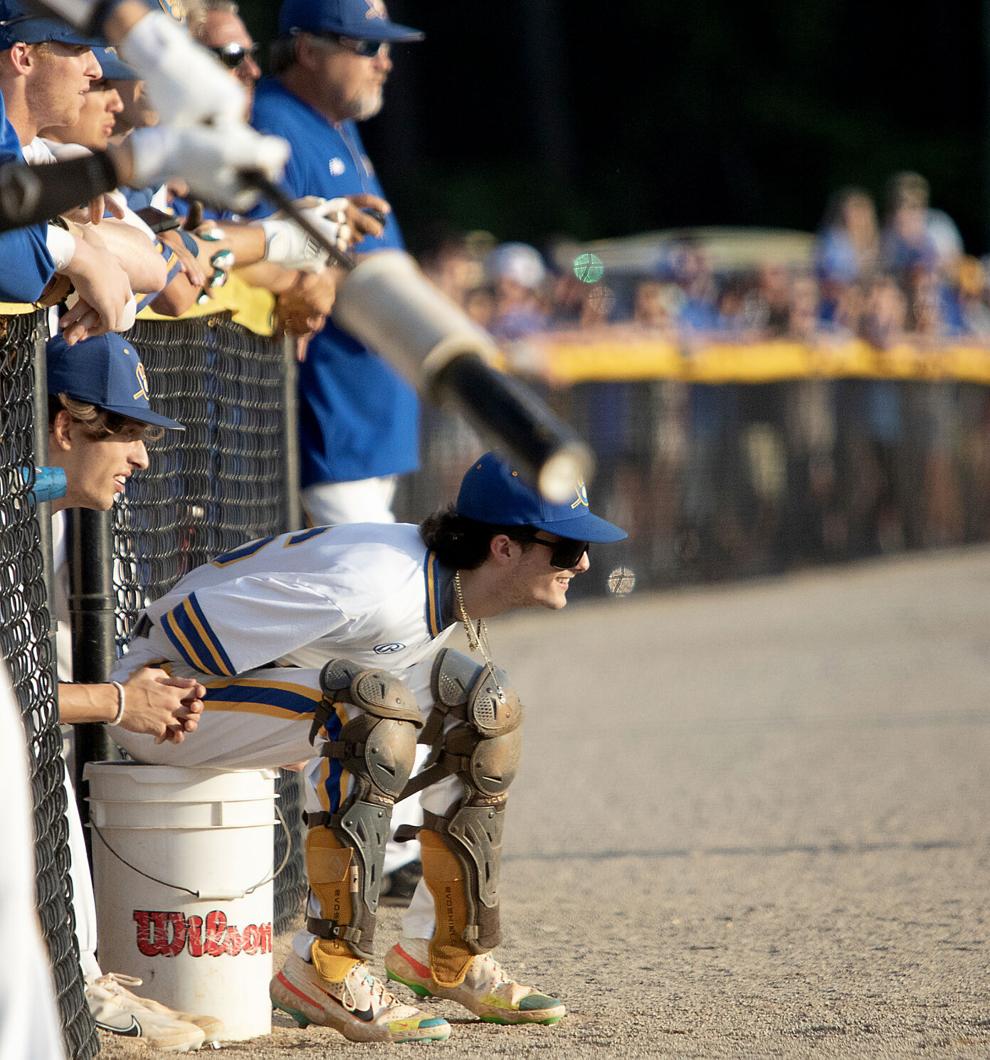 Now, Swerdzewski's team will be able to turn to one of its "flashier" arms in Game 3 (set for 6 p.m. Friday at Hartsville), and that means either Mullen or Jake McCoy, who are both available.
North Myrtle Beach will likely counter with Josh Surigao, although both staffs will have some decisions to make before they get to Hartsville.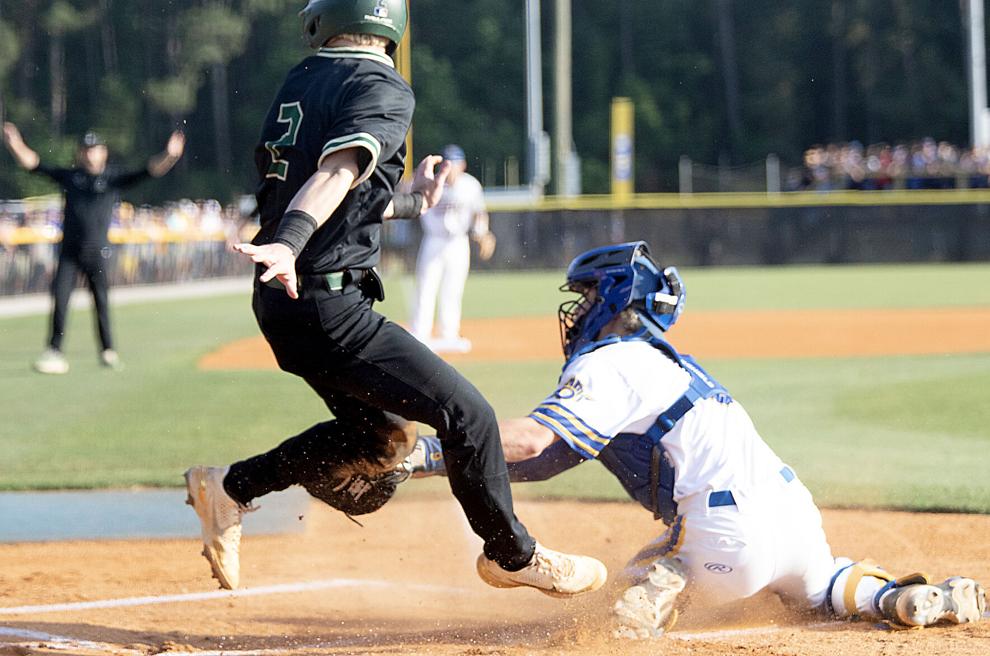 For Alderson, he said coming home with the big trophy will come down to doing a better job with the jitters than his team did Wednesday.
"We've got to relax and play like we have all year," he said. "I think the anxiety may have gotten the best of us, being at home, large, large crowd — the biggest that's ever been at North Myrtle Beach — and we just didn't handle it well. We got runners in scoring position several innings and hit the ball on the nose, right to people. You've got to tip their hat to them. They outplayed us."