Coastal Carolina is ranked in the top 10 in five of six national polls for the third consecutive week, and is ranked eighth in three of them.
But that doesn't mean the Chanticleers are playing great baseball as they approach postseason play in a couple weeks.
CCU was overpowered by Clemson 13-6 Wednesday night at Springs Brooks Stadium to drop to 4-6 in its past 10 games.
The Tigers hit three home runs, including a Jacob Jarrell grand slam in a seven-run third inning that gave them an 8-1 lead that was extended to 12-2 in the sixth.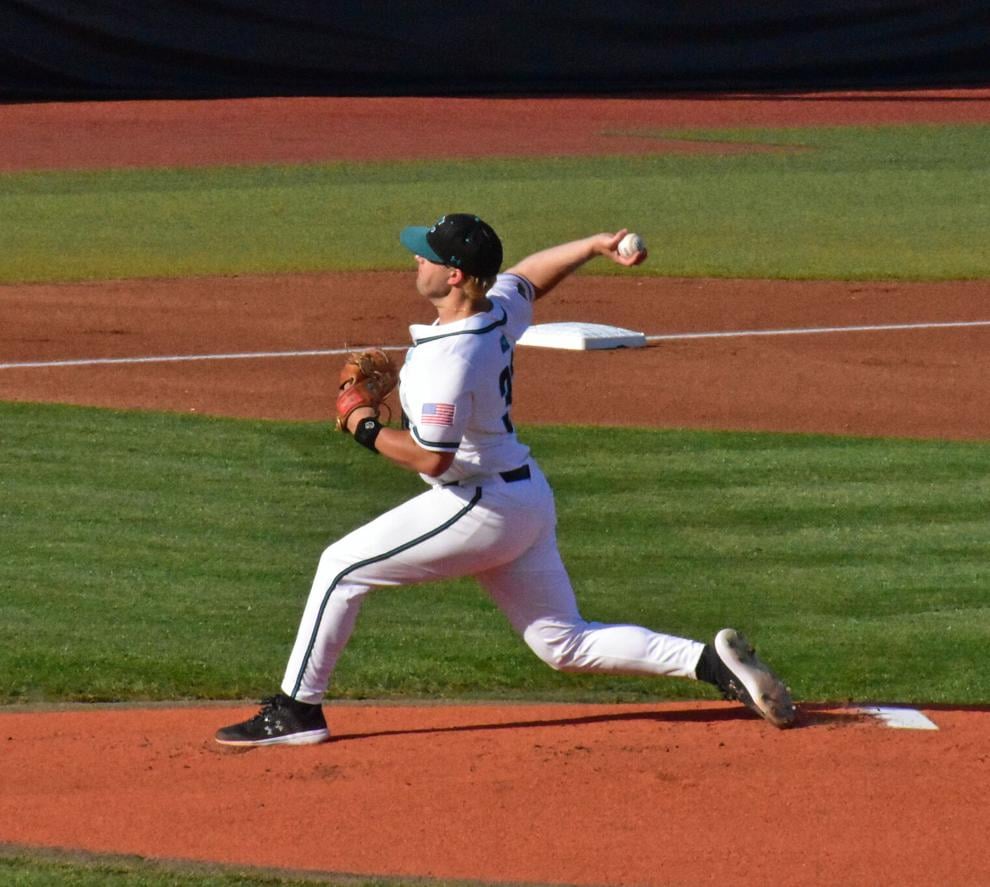 The surging Tigers (32-17) have won five straight and 10 of their past 11 to climb to No. 10 in the Perfect Game national poll. They became the first team to beat Coastal (30-17) twice this season, having already defeated the Chants 16-6 on April 4.
"We got beat by a team that's playing very well and they outplayed us, and we have some heart-to-heart things we need to figure out on our team," CCU coach Gary Gilmore said. "Like I told them, I was disappointed more so in our competitiveness than anything else.
"We have to compete at a higher level. We competed at a really high level and created an incredibly high level of confidence early, and now . . . we're treading water so to speak."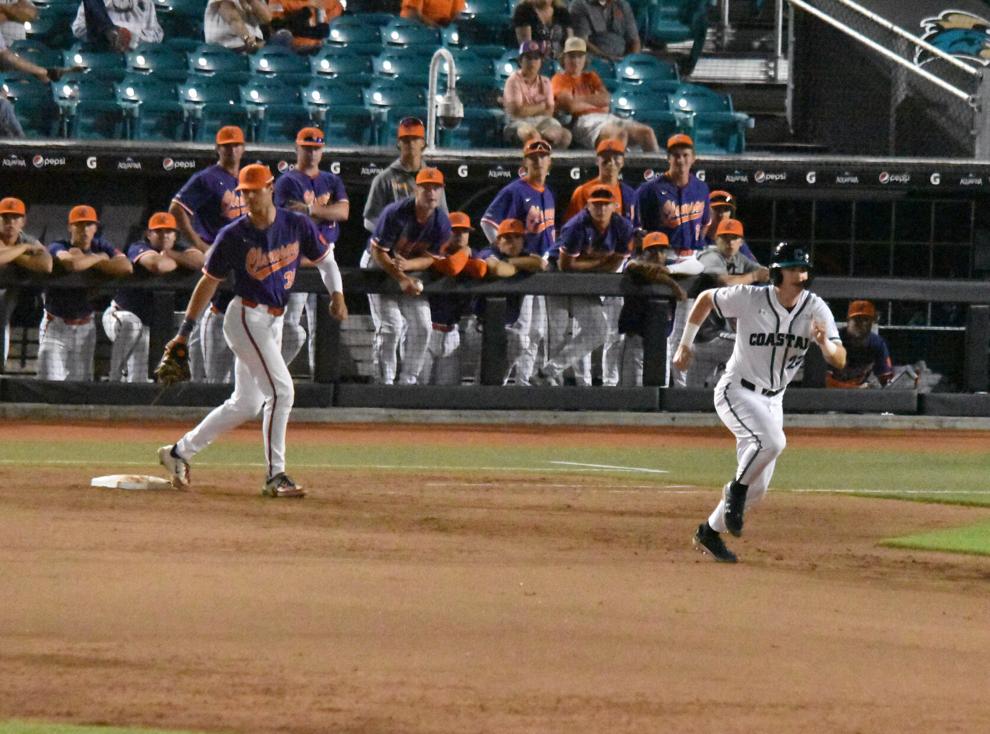 Coastal walked 11, hit a batter and committed three errors to allow 15 Clemson batters to reach base without the benefit of a hit.
The Chants won five straight games through April 22 to enter the top 10 in five of six national polls and were ranked as high as fifth in the April 24 Perfect Game poll.
"I want to go to a regional where you have a chance to win, I don't want to just go," Gilmore said. "The way we're playing right now we're not good enough to win one today, but we have shown we can. Today, right at this moment, we're good enough one day, not the next. We have to get on a roll here a little bit."
Coastal (30-17) has remained high in the polls based on its strength of schedule, which is second in the nation according to the NCAA, and by winning series.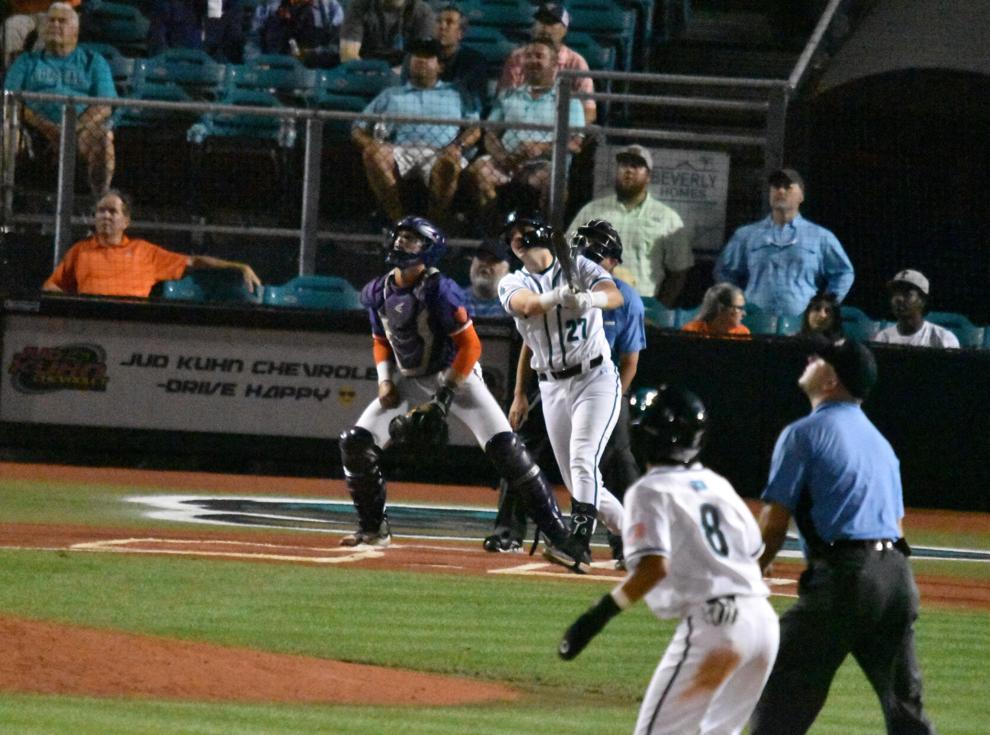 The Chants are 6-5 against top 25 teams, and have a chance to complete the season without losing a weekend series. They have won eight consecutive Sun Belt Conference three-game series and an impressive 14 straight dating back to last season.
Coastal is tied for the conference lead at 17-7 with Southern Mississippi (32-15), which has won 10 straight games beginning with a win over CCU on April 23.
The Chants have three-game series remaining at South Alabama (23-24, 11-13 Sun Belt) this weekend and against Marshall (16-31, 5-19) in Conway from May 18-20 to end the regular season. CCU's final non-conference game is next Tuesday against North Carolina at Springs Brooks Stadium, and the Sun Belt championship tournament is May 23-28 in Montgomery, Alabama.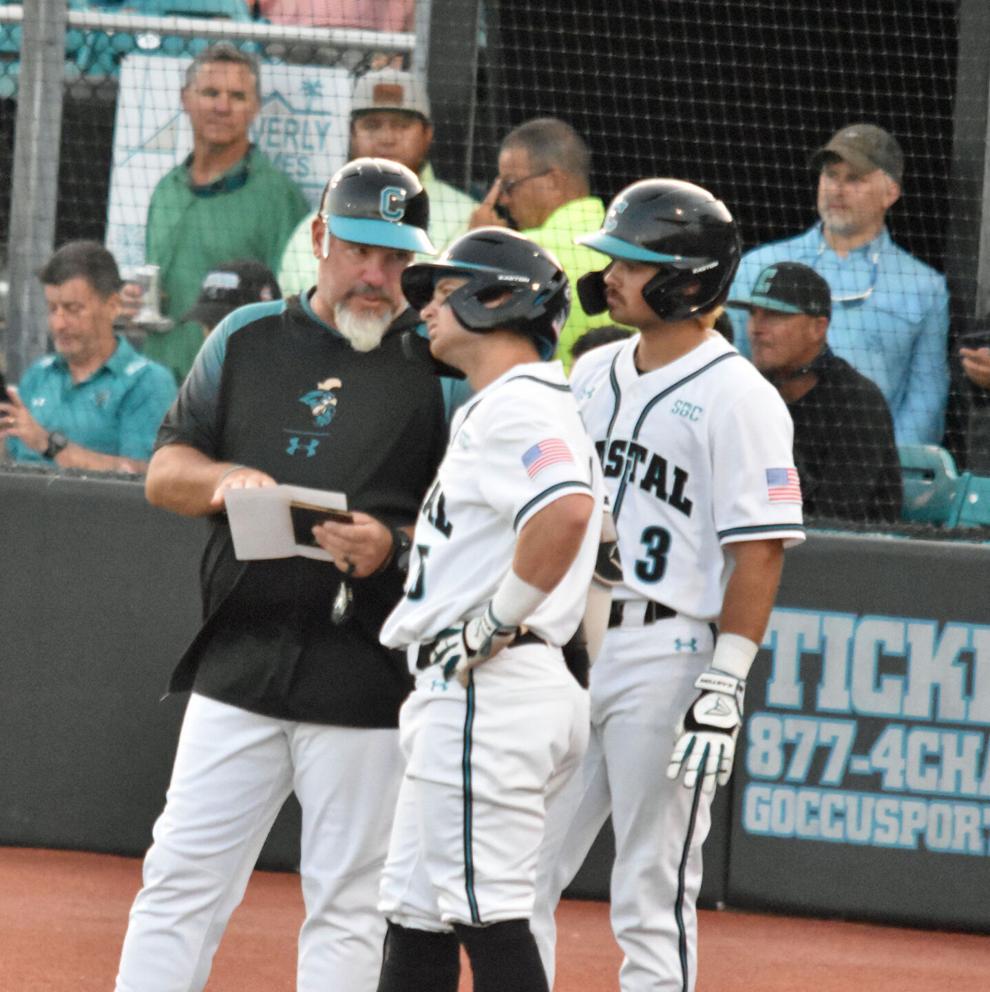 Gilmore would like his team, which features a number of freshmen who play considerably, to be more emotionally invested in games to close out the season. "We haven't exerted as much emotional energy as we did at the beginning of the year," Gilmore said. "We had a lot of young guys who hadn't been through it and I feel we've kind of stagnated a little bit."
Coastal's offense has been consistent and at times a juggernaut this season. The Chants are hitting .304 as a team, which leads the Sun Belt and ranks 25th nationally, and eight players are hitting over .300 led by super-senior leadoff hitter Payton Eeles at .358 and true freshman catcher Caden Bodine at .361. Bodine was named this week to the official watch list for the Buster Posey National Collegiate Catcher of the Year Award, which is overseen by the Wichita Sports Commission.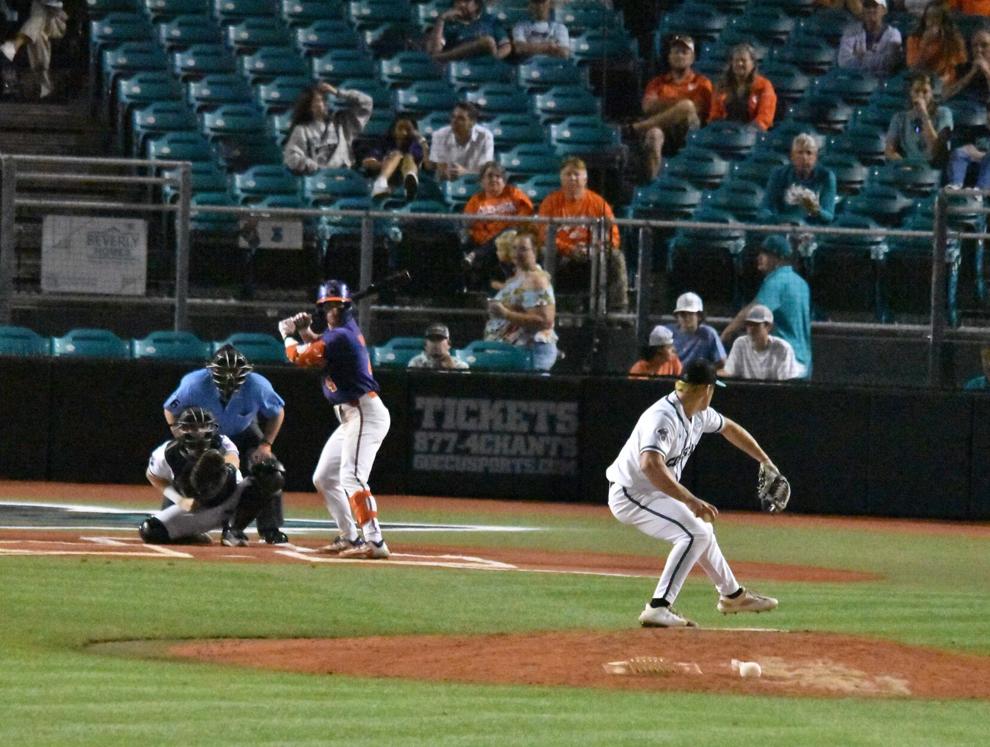 Sophomore Derek Bender of Murrells Inlet, a St. James High graduate, hit his team-leading 15th home run Wednesday. Three players are tied for second with 12 homers apiece.
CCU's pitching, meanwhile, has been inconsistent. The Chants' team ERA of 6.38 ranks outside the top 180 in NCAA Division I, they are outside the top 150 in both walks allowed and hits allowed per nine innings, and their 79 hit batters ranks 25th.
Coastal has been battling injuries, and they are mounting.
Starting pitchers sophomore Matthew Potok (3-3, 6.17 ERA) and true freshman Jacob Morrison (6-1, 6.07) will miss starts this weekend at South Alabama, Gilmore said, though their ailments aren't believed to be serious. Four pitchers are already out for the season, however.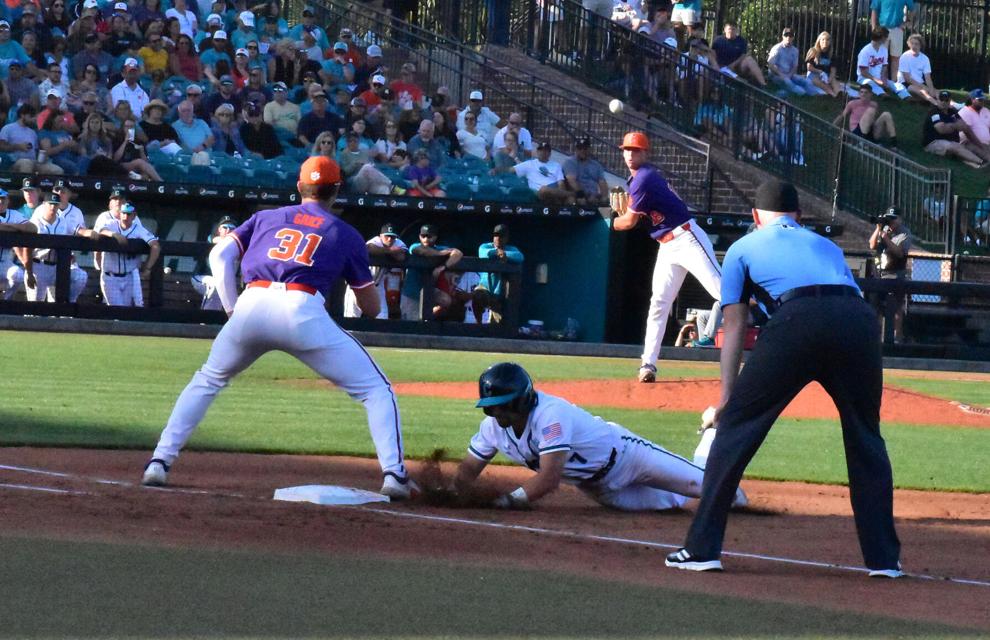 Freshman first baseman Jake Books played in the outfield Wednesday for the second time this season because of a spate of injuries to outfielders, as four are expected to be out for the rest of the season.
Clemson improved to 49-12 against Coastal all-time with the win in front of an attendance of more than 3,500, and avenged a pair of lopsided losses to the Chants last season.
"We just have to compete more. We're not good enough to just be average competitors. We have to out-compete and have more passion than [our opponents]," Gilmore said. ". . . We had two days to get ready for this game. This should have been an emotional game.
"We have to decide whether we're willing to put the energy in to play like a champion every single day."