The Aynor Blue Jackets girls basketball team is off to one of their best starts in recent history. Currently at 5-4, the Blue Jackets have already surpassed their win total from the previous two seasons.
It's a feeling that fourth year head coach Daniel Pfister is excited to see happen.
"It's been awesome," said head coach Daniel Pfister. "We've got a lot of talent. We're very athletic. We're very deep. We've got some multi-sport athletes on our team and we're having a lot of fun."
Senior Mary-Elaine Staples agreed with her head coach in the depth and talent that they both have seen blossom in recent years.
"[Out of] my last four years here, this has definitely been the best," Staples said. "We've seen a lot of growth and we have a lot more athletes with this team."
Aynor took on local 5A program St. James, falling by double digits on Jan. 5. Despite the loss, Pfister was proud of the way the team hung with the Sharks, especially being down a few players going into the matchup.
"I thought they played really well," Pfister said. "They fought hard and we held a 5A school to under 30 points, so I'm feeling pretty good about that."
Pfister said while the offense has struggled from time to time, the defense has stepped up when called upon.
"We move around, we find the ball. We got a lot of speed this year," Pfister said. "We got to work on some things offensively. We got to put some more points on the scoreboard but defensively is definitely where we're making our money right now."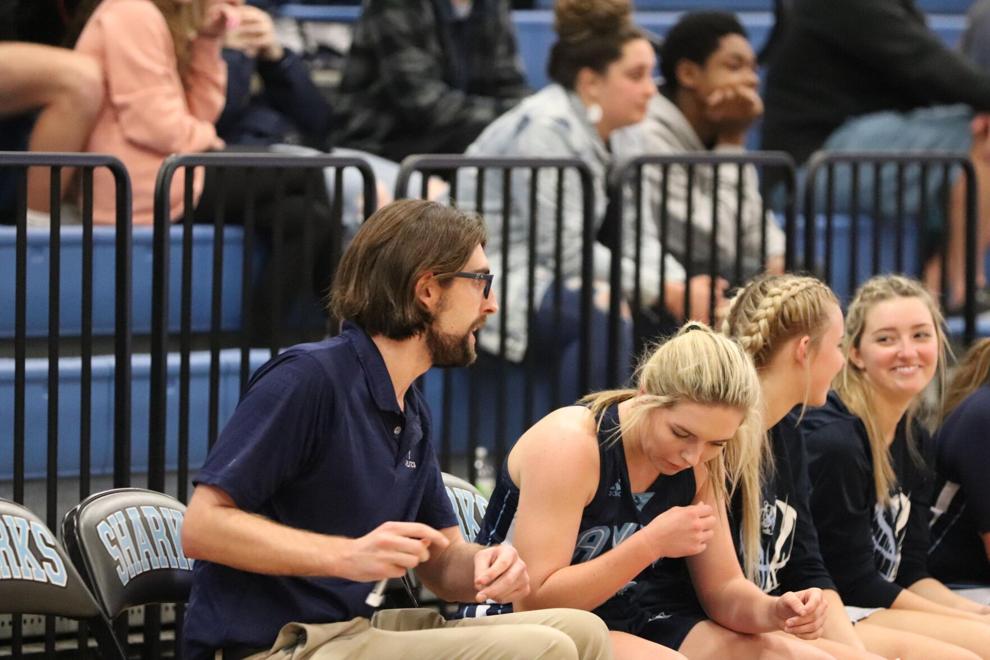 Prior to the game against St. James, the Blue Jackets were holding teams to under 25 points a game.
"That's really good for our program," Staples said. "We haven't done that in years."
The Blue Jackets' matchup against St. James this deep into the season is crucial as Aynor will begin region play against Dillon on Jan. 14.
"We got a tough region," Pfister said. "Dillon is always super athletic. Loris is probably the best team in [the] region and they're the reigning region champs. Waccamaw is a team we've had some tough battles with. They're getting better and better. We're getting better and better so it's going to be a fun one."
The Blue Jackets would like to navigate their way through that tough region, potentially securing the program's first winning season and playoff appearance in 12 years.
"We're trying to get Aynor basketball back on the map," Pfister said.