It was the first Saturday in December, and the twinkle Rayburn Poston saw in his kids eyes had nothing to do with the upcoming holiday season.
Poston's kids are the student anglers that have embraced his venture over the past nine years - the Student Angler League Tournament Trail (SALTT).
The youngsters, from elementary through high school age from mainly Horry and Georgetown counties, were assembled in a montage of boats adjacent to Georgetown's Carroll Ashmore Campbell Marine Complex on the Sampit River for the trail's final event of the 2022 semester.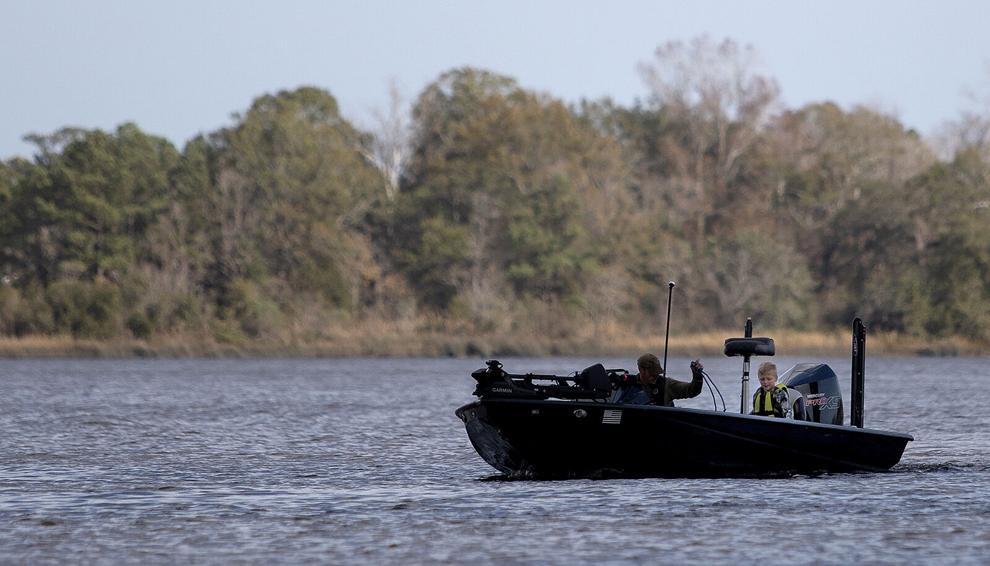 A total of 34 boats, with anglers and adult captains aboard, were about to blast off at sunrise into Winyah Bay and adjacent waterways in search of their choice of either red drum or largemouth bass.
The gleam in their eyes was there thanks in large part to the love of fishing and the outdoors Poston has helped instill in the young anglers.
"That light in their eyes, that twinkles because they're excited to go out and do something they love with the people they love," Poston said. "Just seeing those kids with that excitement in their eyes. It's like before a football game, they're fired up."
Poston is a longtime coach and mentor of the Tigers Anglers hailing from Conway's middle schools and high school, and a former high school football coach whose career included nine years at Conway High School.
Up until nearly 10 years ago, the only area competition for the Tiger Anglers was with anglers from the Waccamaw area schools in Pawleys Island.
"Back in the day, (South Carolina Department of Natural Resources) had youth bass clubs and the only two clubs on this side of Columbia were Conway and Waccamaw," said Poston. "Then we started SALTT."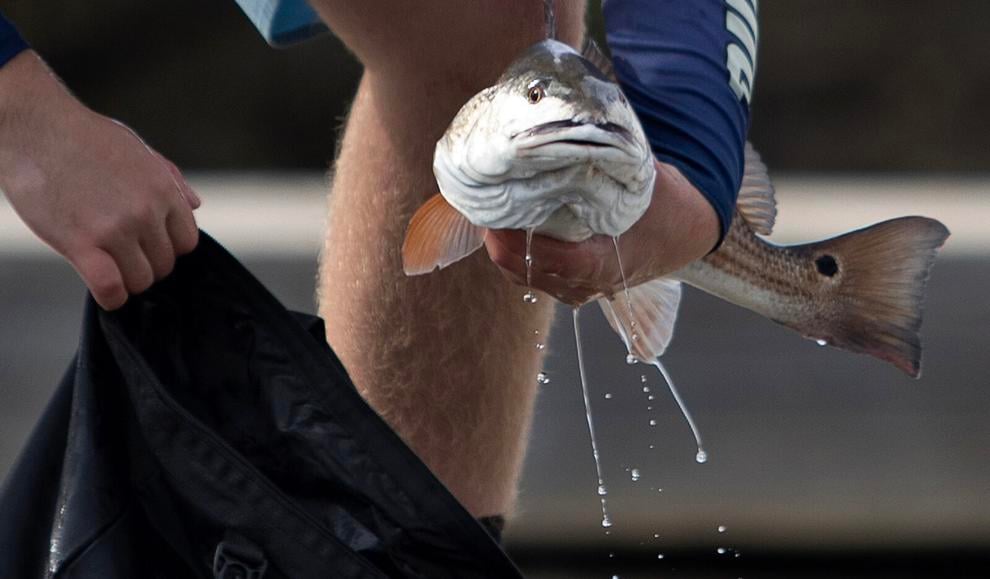 In the fall of 2013, Poston put on his inaugural SALTT event with the hope of getting more area schools aside from Conway and Waccamaw out on the water.
"We had kids from Aynor pop up, then Carolina Forest and Georgetown," Poston said. "It's a fast-growing sport, and it just accelerated."
Nine years later, youth anglers from over 40 schools and six Lowcountry counties including Horry, Georgetown, Florence, Charleston, Williamsburg and Berkeley have competed in SALTT.
"It just gives kids more opportunity to do something they love," said Poston, 53, now a ninth grade special education resource teacher at Conway High School.
"It gives kids more exposure down the road. We've got so many (SALTT alumni) fishing in college. They didn't know they had it in them until they started fishing SALTT. These are opportunities that were never there before."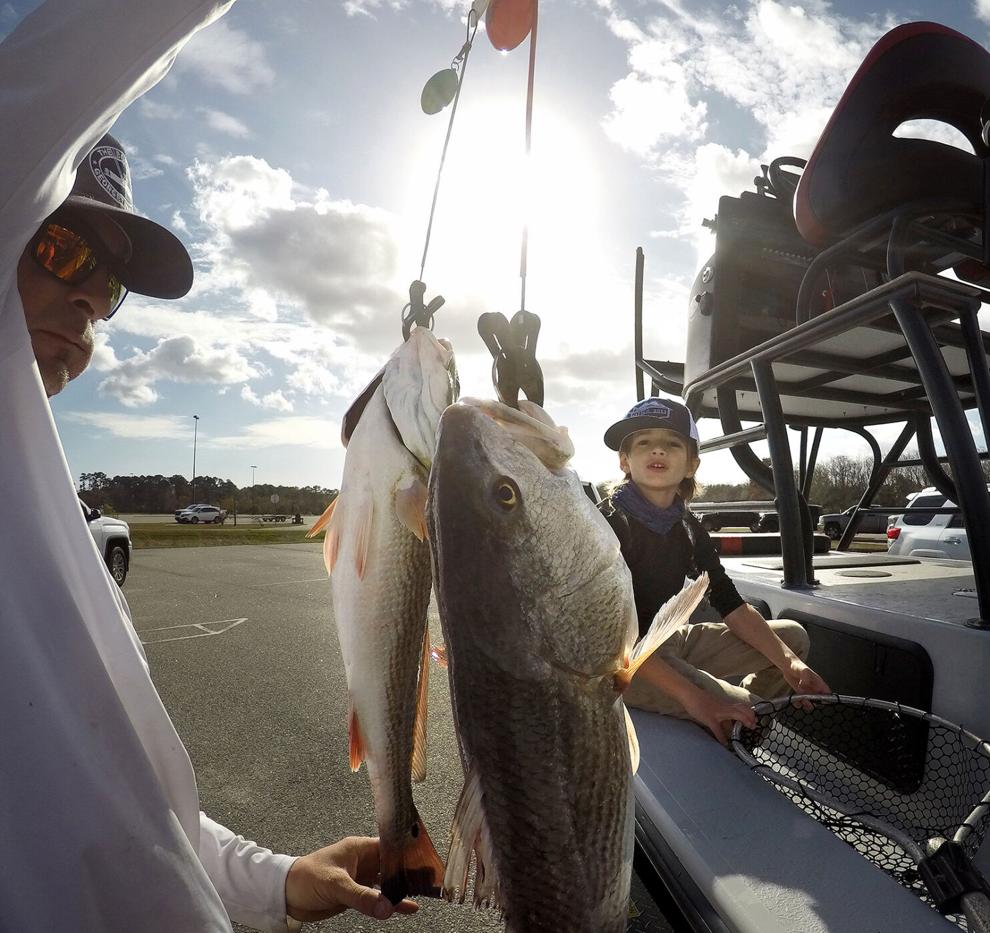 In essence, SALTT has added an extra-curricular activity aside from the traditional sports for area boys and girls.
"It's really meant the world to me," said 17-year-old Will McGuirt, a senior at Conway High School who has bass-fished on the trail for six years. "It's honestly helped me be build new relationships, it's helped me learn a lot of different things, not only about tournament fishing but about bass fishing in general, how tournaments work, how to interact."
Along with teaching the youngsters the intricacies of tournament fishing for bass or red drum, life lessons and respect for natural resources are also in the offing.
"I also enjoy being around the kids at the weigh-ins, if they had a good day or a bad day," Poston said. "I try to tell them, you've got to be a good winner as well as a good loser. You're a winner, you got to go fishing today, you already won. In life, you like to have something to look forward to."
In an age when most teenagers are attached to their phones and computers, SALTT offers the youngsters a diversion as old as the waterways they fish on.
"I like getting out and seeing the world and not being inside on video games," said Eli Carroll, an eighth grade bass angler from Conway Middle School.
Each of the six events during every school year is based out of the Campbell Marine Complex, where the redfish anglers can head into the wide open spaces of sprawling Winyah Bay or adjoining North Inlet and the bass anglers can choose from rivers such as the Waccamaw, Pee Dee and Black to pursue their quarry.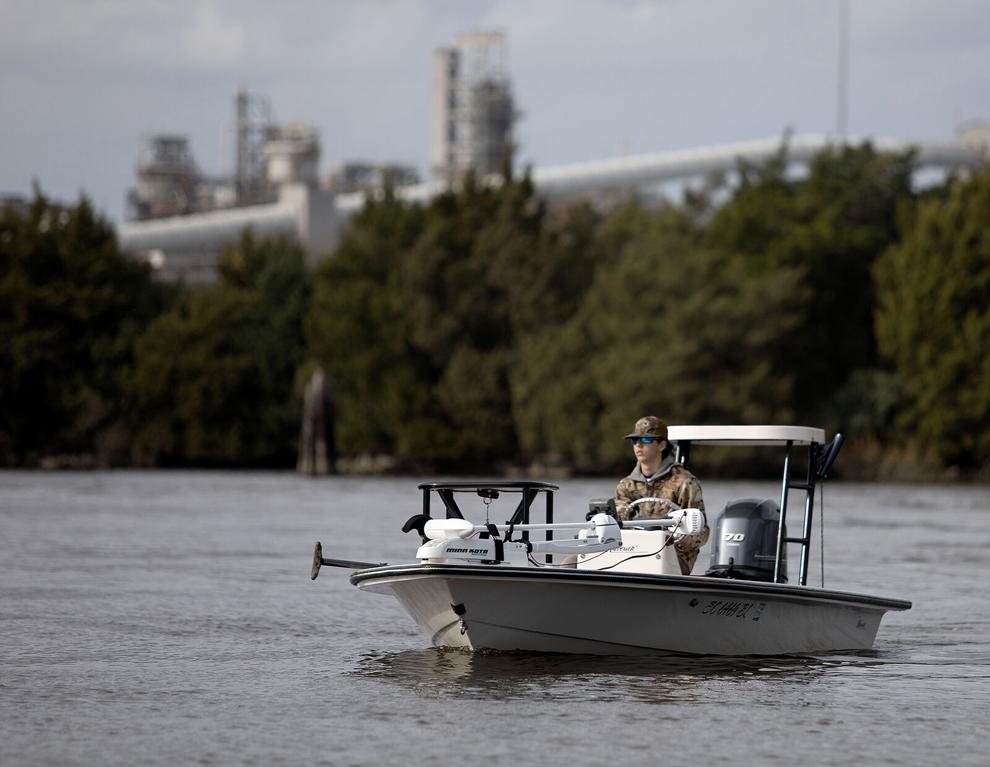 With property development rampant in Horry and Georgetown counties, SALTT gives the young anglers the opportunity to see nature and the remaining unspoiled areas up close.
"I just really like going out in nature, to be honest," said Sawyer Causey, an eighth grader from Conway.
"You've got the water, sometimes we see deer. And trees, there's a bunch of trees. (Marsh) grass and all sorts of wildlife – even bald eagles."
Poston puts a tremendous amount of his spare time into the nonprofit organization. He handles all of the considerable duties related to organizing and staging such a tournament trail, and he does it all for the youngsters in Horry and Georgetown counties and surrounding areas.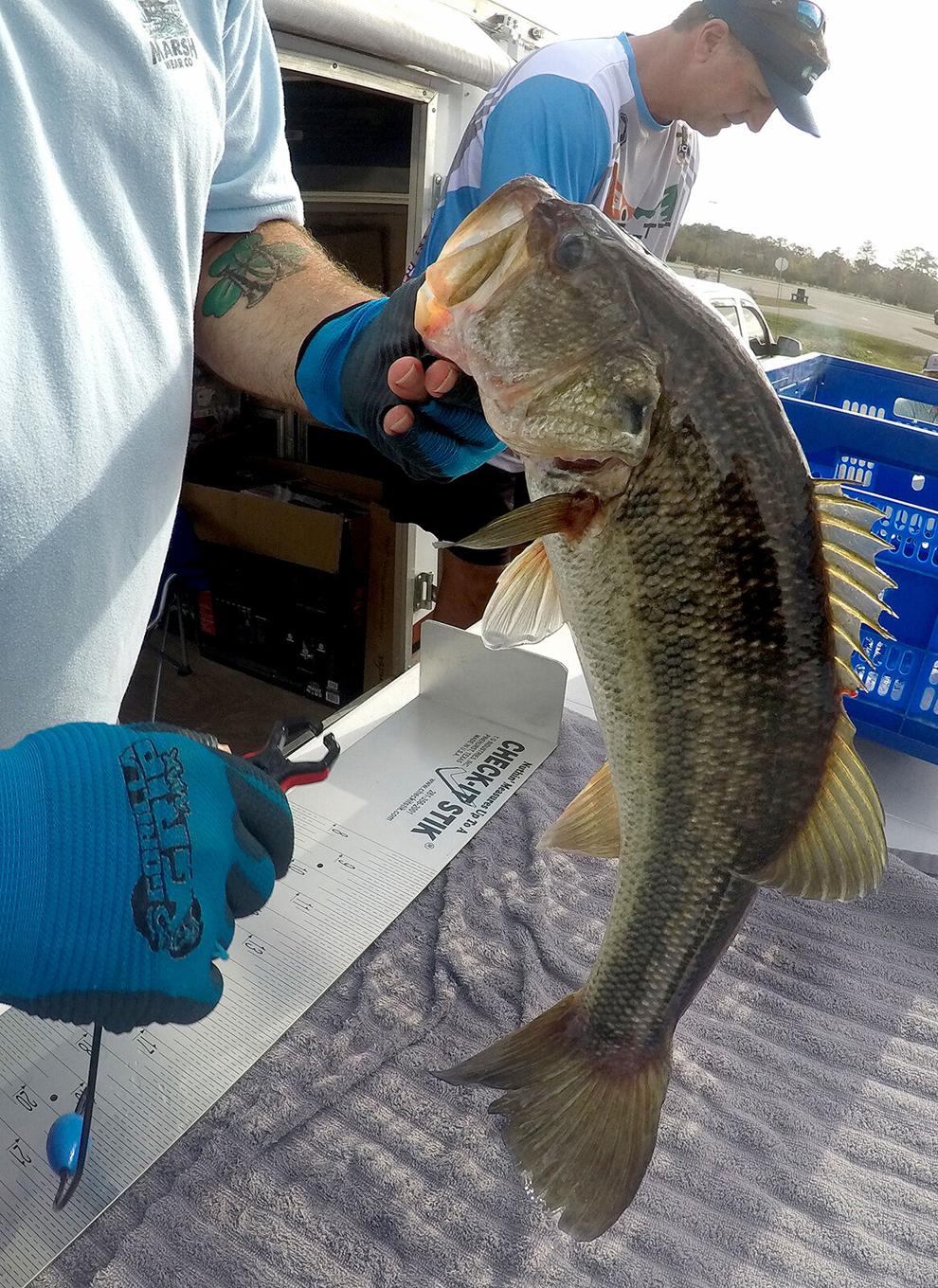 Poston also has SALTT anglers involved in numerous community service events such as the Take A Kid Fishing Day and an annual kid's fishing event at Lakewood Campground in Surfside Beach.
"He does it for all these kids," said Cody Wilder, a 10th grader at Conway High School who has teamed with partner Dalton Williams for five years on the trail. "He doesn't just do the fishing aspect, he helps with community service, too. It's unbelievable what he does, I'm thankful for everything he does."
After weighing in their fish and a quick photo opp on Poston's stage, the anglers get another lesson in conservation. All fish weighed in at a SALTT event are released into the brackish waters of the Sampit River.
"You've got to respect and preserve the wildlife," Williams said. "The fishery we have, if we don't respect it it's not going to be there."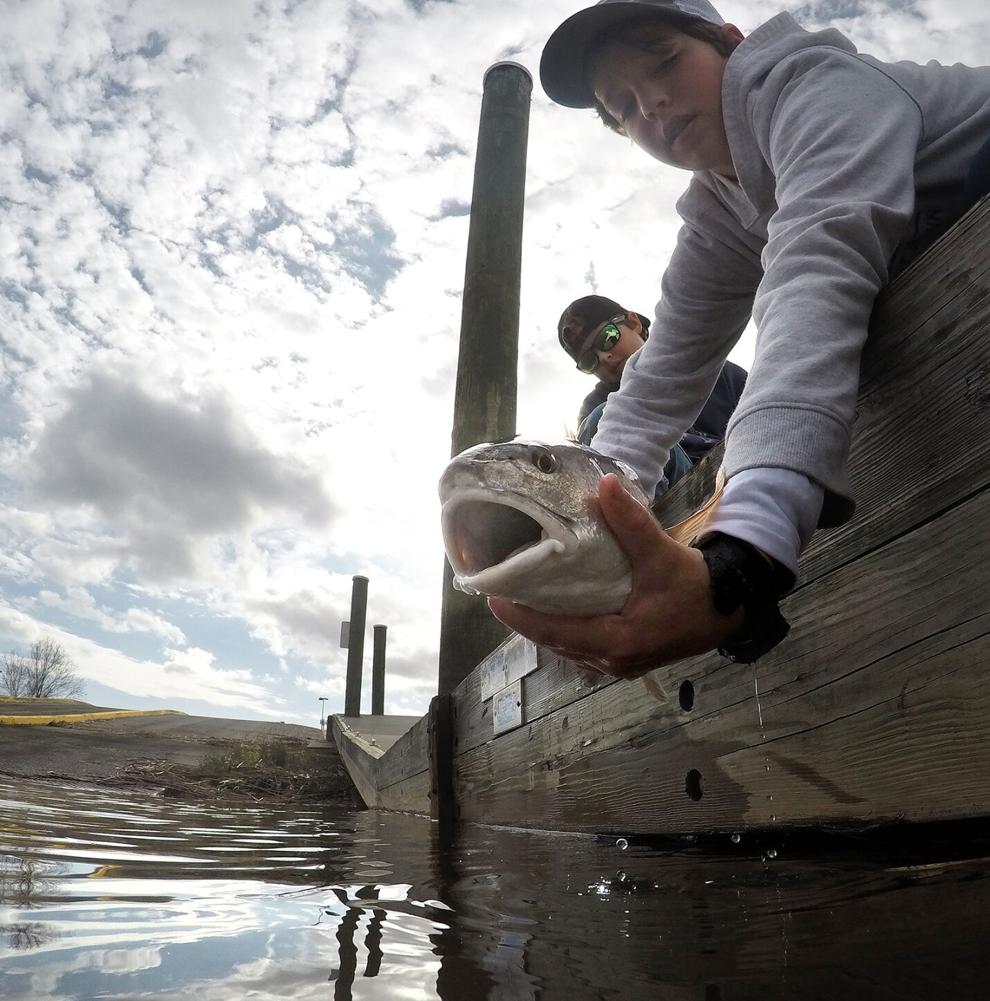 McGuirt has also learned the benefits of catch-and-release.
"It's God's grace that he brought it all into the world for us," he said. "We might as well take care of it. Do catch-and-release and go back again and catch some more."