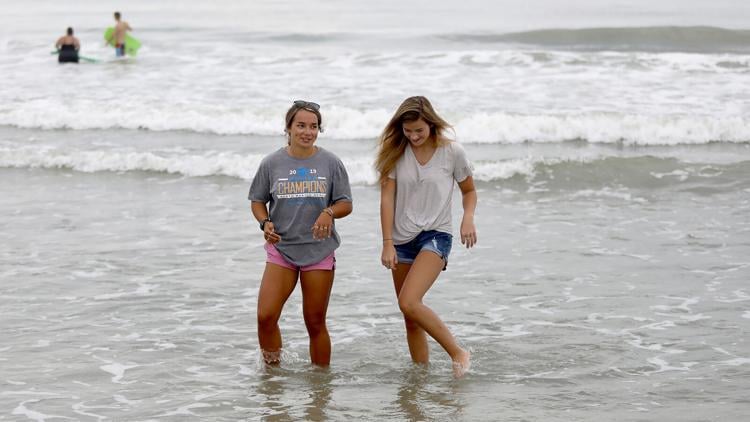 Sometimes there are rewards beyond the podium.
North Myrtle Beach's girls won the region swimming championship last year, but for senior captain Jenna Downey, there's another important element of that success.
"Having strong, especially girl athletes at North Myrtle Beach High School is really important," she said. "Because a lot of times I feel like some schools seem focused on other sports more. … You don't have a big audience."
That's why Dowling and her teammates enjoy highlighting their work in the pool and in other sports (she runs track, too). This season, the Chiefs should again be region contenders in the pool.
"It'll be pretty strong," fellow captain Sydney Hardman said of their team. "We lost a couple seniors that were pretty important to us, but I think that we have strong swimmers that can help us."
North Myrtle Beach seniors are ready to play
Hardman is the team's sprinter, swimming the 50m and 100m free. As a team, North Myrtle Beach did not make the cut to go to states last year, but Hardman qualified as an individual and placed fourth in the 50m free and sixth in the 100m. She'll be a key part of a North Myrtle Beach team that's trying to defend its region crown.
Hardman is also on the school's competitive cheer team, and she hopes to make it to states in that sport, too.
Like all sports, swimming and competitive cheer are being impacted by COVID-19 and there are no guarantees about what the season will hold. The athletes are still pressing on.
"It's kind of weird right now, but eventually I think it will get better," Hardman said. "It will help us become better as a team."