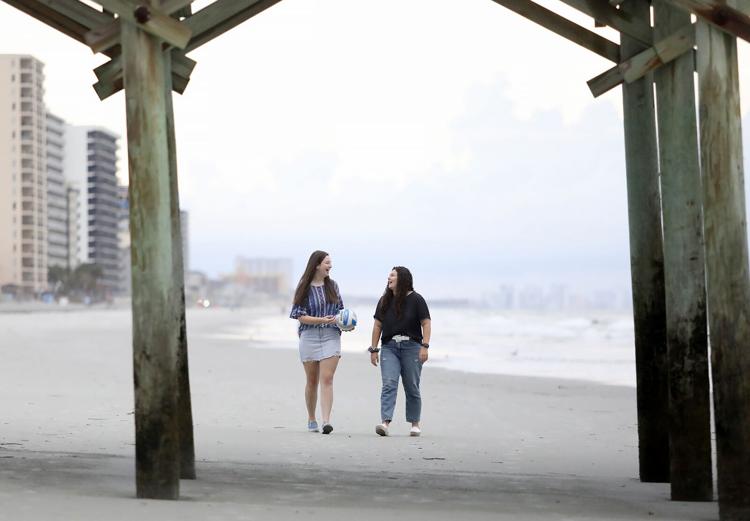 St. James volleyball players remain optimistic about their upcoming season, but they will again face tough region competition.
Last year, the Sharks reached the playoffs as a No. 4 seed, finishing behind Carolina Forest (1), Socastee (2) and Conway (3). Sumter joins the region mix this year, but the Sharks remain hopeful.
"Even though we lost a lot of good players, we still have a lot of good players this year and players that we have [moving] up," senior setter Megan Belanger said. "So I think we have a very good chance with our region."
The Sharks' 2019 season ended in a first-round playoff loss at Wando. This year, players hope their strong communication and blocking will help them succeed.
They also take pride in representing the South Strand.
"Being able to represent St. James is very important to me," said senior middle hitter Emma Wester. "I love playing the sport and I just love St. James."
St. James High School seniors are ready to play