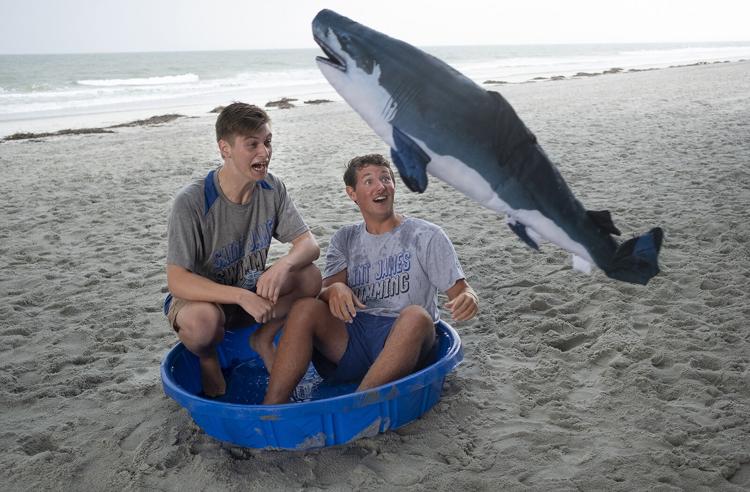 The Sharks won't be the most experienced swimmers in the region this fall, but they still believe they can be competitive.
"I do think we have a shot [at winning the region]," said senior Tristan Hudak, who swims the 100m butterfly and 100m and 50m freestyle for the Sharks.
There are no girl senior swimmers and just three seniors on the boys side. But there's plenty of reason to be hopeful.
"This team's going to be really strong this year," Hudak said. "I hope that the newcomers are going to be really excited to start swimming this year and I'm looking forward to it." Fellow senior Ford Graves, who swims the 100m breaststroke and 50m free, concurred.
"We've got a lot of good upcoming young people," he said. "There's a bunch of rising sophomores and freshmen that are going to be really good for the team. And I just think our relays and our girls team is going to be amazing."
Graves, who has been swimming since seventh grade, said the sport is liberating in some ways.
"I really like how you kind of feel free," he said. "Everything's flowing around you and it gives you a chance just to focus in and really focus on the moment."