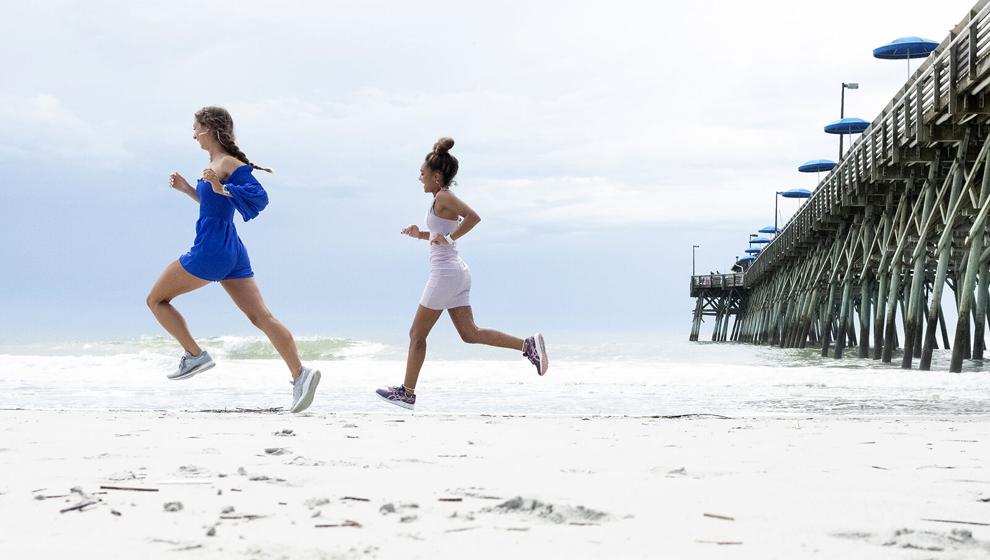 Taylor Marotta didn't set out to run cross country.
When she arrived at St. James, her goal was to play soccer. But after her coaches saw her run in PE class, they encouraged her to try a new sport.
"I was beating all the guys," she said. "They convinced me to come out and try out for cross country. And ever since then, I've been to states … [I] look forward to going to college for it."
Last year, the Sharks won the region title in girls cross country. They did lose some talent from that team, but they have emerging young runners to compliment senior leaders in Marotta and Bryanna Warner.
"We're going to be pretty strong," Warner said. "We have a lot of underclassmen that are really strong, and I think that they'll really step up this year."
St. James High School seniors are ready to play
Marotta agreed, noting that their fastest runner graduated.
"But I plan on stepping up and being like that," she said. "And Bry, my teammate, we've been together forever, since we were young. … We're going to go so far this year."
Warner said the team is a close-knit group.
"We can be serious, but we can also laugh about everything," she said. "When it's really time to come together, we do."
On the boys side, the Sharks will also be replacing some of their top runners from last year, but they should have a solid group, said senior Samuel Oppelt.
He hopes they are competitive, but he mainly just enjoys running with his friends.
"States is always a goal," he said. "If we can make it there, then it was a good season. But I just want to have fun for my senior year, honestly."