The Sharks don't believe they've peaked.
Coming off a year that saw St. James' competitive cheerleading team place fourth among the state's largest high schools, the 2020 squad has goals of finishing even higher at the 5A championships.
"I definitely think we are better than we've ever been before just because we've overcome so many obstacles," captain Alex Rogers said. "With this virus and everything, it hasn't really been a setback for us, but it's given us a little break and it's given us time to see our future and know that we can be better."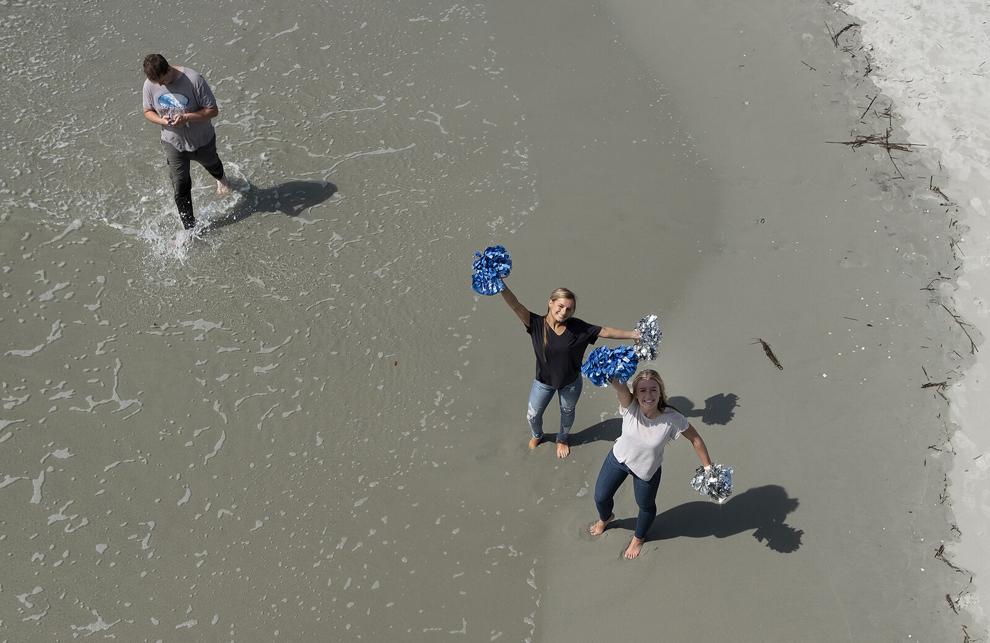 Rogers is one of eight seniors on the squad, which features many of the same athletes who posted the Top 5 finish a year ago.
"Most of [the seniors] have been in the program for six years," coach Jessica Harrell said. "We really have a chance to do something great this season."
While no one knows what the ultimate impact of COVID-19 will be on the cheer season, the athletes hope they get the chance to make a run at a state title.
Rogers attributes some of the team's success to the closeness of its members.
"St. James cheer isn't necessarily just a team," she said. "I feel like we have such a bond together that we're almost like a family. I know I can trust any one of those girls. I can come to them for anything, honestly. … And we have such a bond when it comes to our faith, too. We know we can count on each other."
St. James High School seniors are ready to play
Fellow senior Kasey Smith understands the importance of trust — in more ways than one. When the audience sees a small cheerleader being flung into the air, that's her. Stunting is her favorite part of cheering.
"It's something you can do altogether and really work as a team and show how everyone's strengths work together," she said. "It's just fun because I'm the flyer and I get to be thrown in the air and I know I can rely on my teammates to always catch me."