In what would be his last game of the 2020 baseball season, Jordan Murphy knocked a home run against region rival Carolina Forest.
This fall — his senior year — he will learn to deliver a different type of hit. The guy who has never played football will line up as a defensive tackle.
"I'd been thinking about it, but I hadn't really put in the effort to play football," said Murphy, a first baseman for the Braves' baseball team. "But this year I'm going to. … I'm glad to do it. It's exciting. I just want to show [the fans] all I've got, make them proud."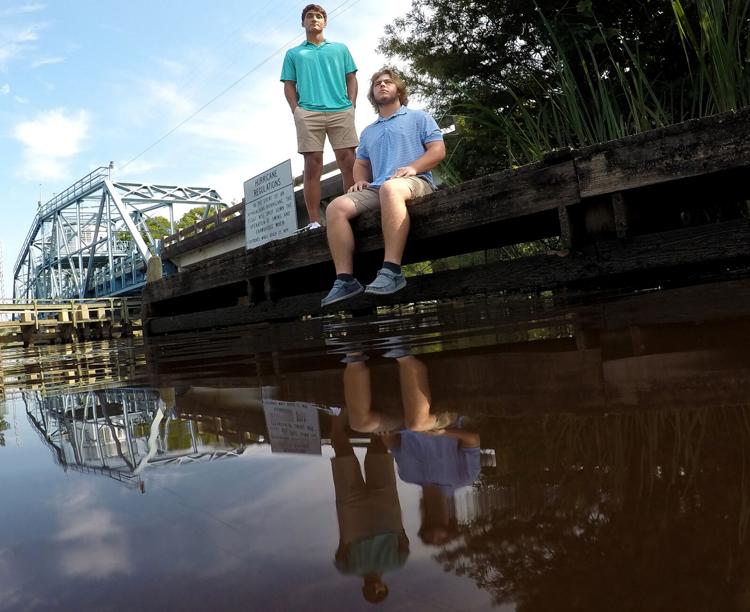 If there's going to be a change in Socastee's football culture, Murphy wants to be part of it. After years of mediocrity — including five consecutive losing seasons — Socastee players are upbeat about their potential under new coach Ben Hampton. And especially with the uncertainty created by COVID-19, there's a desire to get back on the field and show a different Braves' approach.
"There's a lot of excitement," said senior D.J. Willard, who plays tight end, linebacker and defensive end. "He's a really good guy. I think we've been waiting a while for a good new head coach. … I'm just ready for the season."
Murphy agrees.
He said he made the decision to play football during baseball season while talking with football coaches in the weight room. Like all other sports teams in the state, the Braves' baseball season was cut short because of COVID-19. Their last game was March 13.
"Everybody's ready to get back on the field, show the other teams that we've been working and just get ready to win," Murphy said.
Socastee High School seniors are ready to play
Hampton replaced Marty Jacobs, who was 1-8 last fall as the team's interim head coach. Jacobs, a former football assistant, had stepped in when Doug Illing resigned in April 2019. Illing had posted a 30-36 record in the previous six years with the Braves.
Hampton is not unfamiliar with Horry County.
He played at Coastal Carolina University and got into coaching after college. He served as an assistant at North Rowan in North Carolina before being named that school's head coach in 2015. After going 5-7 in his first season, the team went 37-14. They won at least eight games per year during that span.
Hampton's plan for transforming the Braves involves instituting new offensive and defensive schemes, and trying to overhaul the program.
Hampton stressed the team is underclassmen heavy, so there are competitions for multiple positions, including quarterback.
So far, the new coach has been pleased with the reception he's received. About 95 players have been coming to workouts, and they hope to add some more as students return to classes.
Athletes seem excited to see what changes will come.
"We're very optimistic about it, but we've got a long way to go," Hampton said. "We've got a lot of teaching and coaching to be done. The good thing is the kids are flying around. They're excited and energetic about it. I think they're a little anxious as to what's in store for them and what goes into rebuilding this program. But overall, [they're] optimistic about where the future lies."