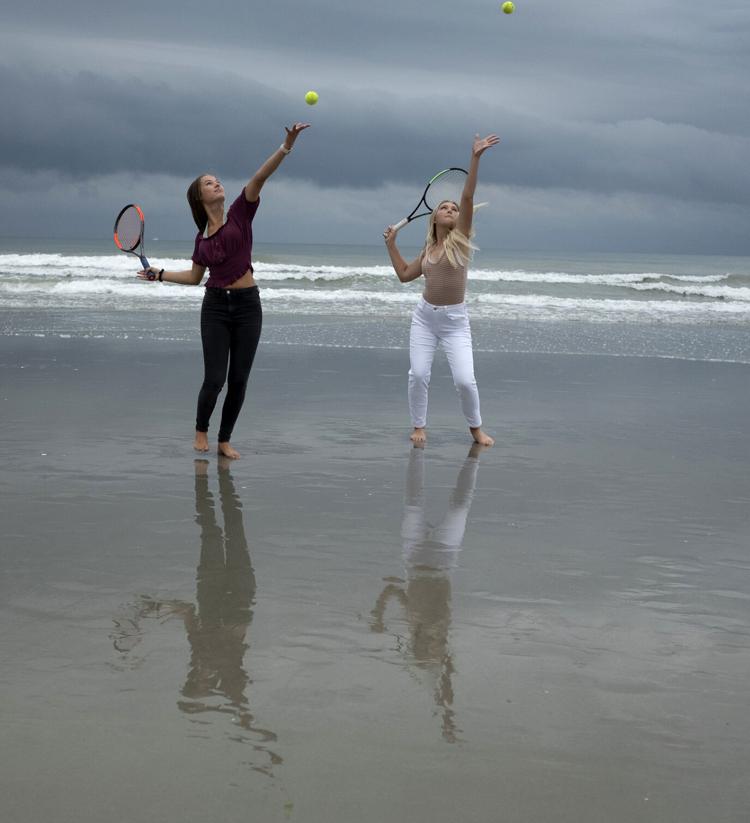 North Myrtle Beach's tennis team didn't make a playoff run last season.
They hope to reach that milestone this year, but even if they don't, it won't dampen the spirits of some of the team's seniors. They appreciate the support network the team provides, and the encouragement that comes even when things don't go their way.
"I love the nights where we're going to a match and before we get there everyone just comes together and we're all just talking and laughing on the bus and it just reminds me of the team we have," senior Makenna Stone said. "Whether we win or lose … that bond that we formed just connects us all together."
She said her coach frequently talks about forgetting the last point and moving on with a positive attitude.
"Everything is new in front of you and you can do this," Stone said. "Just forget about it. Just drop it off. It just takes so much of the pressure off."
Looking at the fall season, her teammate, fellow senior Megan Moritsch, shares that optimism.
Even with questions about the season stemming from COVID-19, they are upbeat.
"We're going to be pretty strong," Moritsch said. "We're going to push through any obstacles we have."
North Myrtle Beach seniors are ready to play