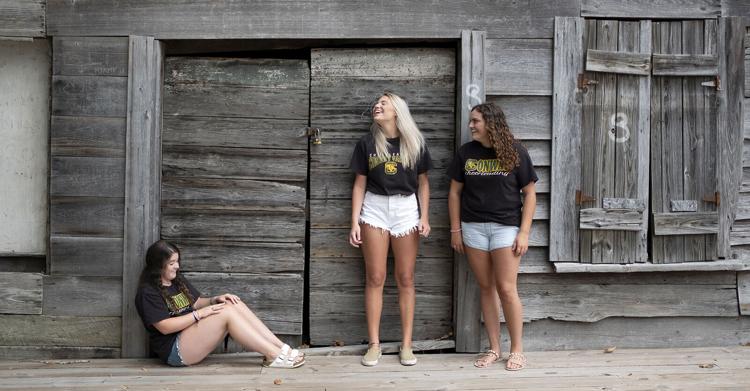 For Conway's competitive cheer team, qualifying for the 5A state competition would be a milestone.
"I haven't done that in my cheerleading career," said Gracie Benton, who has been cheering since middle school. "That would be really cool to go."
But she has other goals for her team, too.
Benton is one of Conway's five senior cheerleaders, a tight group of girls who grew up together and found a shared passion.
"Cheering for Conway, as a little kid I always wanted to do it," said senior Ross Williams. "I went to the camps as a little kid. It meant a lot to me. And making the team my first year on varsity, it made me so happy. … I've had a great experience at Conway."
Conway High School seniors are ready to play
For their final year, the senior leaders said they want to help younger cheerleaders relax and enjoy their time on the team. And despite the challenges of COVID-19, they hope to keep practicing and competing.
"Hopefully everything can go back to normal, or just normal as it can be for now," senior Sophie Cribb said.
"I hope to see my team grow more like a sisterhood. Because in past years, I feel like some younger ones were scared of the seniors or just intimidated by them, and I don't want them to feel like that. … I just want us to be there for everyone on the team."