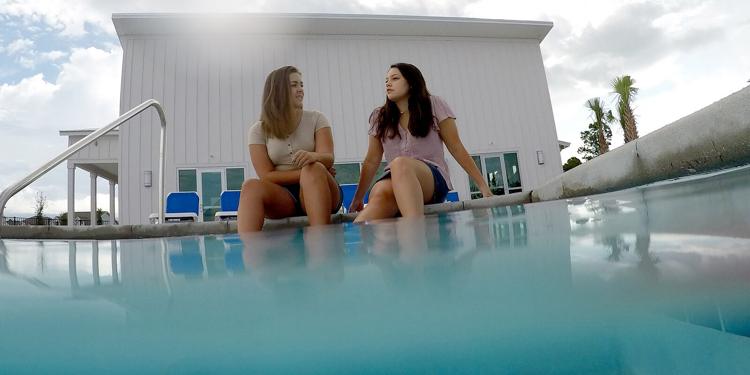 The Panthers ruled the pool in 2019.
Carolina Forest's boys and girls teams each captured their respective region title, and some key contributors are coming back for the 2020 season.
"I'm really excited about our team this year," said senior Peyton McWhorter, who swims the 100m butterfly, 100m backstroke and 50m free for the Panthers. "Our girls, really, we didn't lose anyone last year, so that [group] should be really strong again."
Last year was a banner season individually for McWhorter, who placed 10th in the 50m free at the 5A state competition. It was her best finish at the state level.
Like many members of the Panthers' team, McWhorter is a club swimmer as well. She said the variety of club competitors on the high school squad makes the team strong.
"I like the dynamic," she said. "Everyone comes from a different club team and we all kind of come together and create this new team. Just the whole CF area in general, we're all really good friends."
Fellow senior Anna Satterfield agrees.
"High school season is so fun because you get to swim with people that you don't usually swim with year round," she said. "All the meets, everyone swimming together … I enjoy it every year. It's really sad that [COVID-19] is affecting it this year, but hopefully we can get back to some meets."
The Panthers hope to repeat as region champions and Satterfield wants to defend her region title in the 100m breaststroke.
"I want everyone to have the season they did last year," she said. "We had a lot of good personal bests, and a lot of people going to states. I want that again."
On the boys side, the team will again have Harrison Clinton, who won first place in the 100m butterfly at last year's state meet. Clinton likes to joke about his wiry frame, saying even his coach notices the difference between the hulking muscular competitors and the lanky senior.
"Everyone around me is all built," Clinton said. "I just say that, and my coach jokes about it too, that I don't have a lot of resistance."
But he does have one key advantage — his wide wingspan.
"There's this thing that I do … the last couple strokes, I don't know what it is, I can use every centimeter of length I have of my entire wingspan and just pass people," he said. "It makes them look like they're not even moving."
The boys team is in somewhat of a rebuilding mode after losing some seniors to graduation.
"I would say we have some good swimmers on the rise," Clinton said.
That's coach Jeff Goodman's assessment as well.
"We had some depth on the boys' side last year," he said. "We were young in that depth, but just the fact that they were young and gained experience … they're going to be just fine."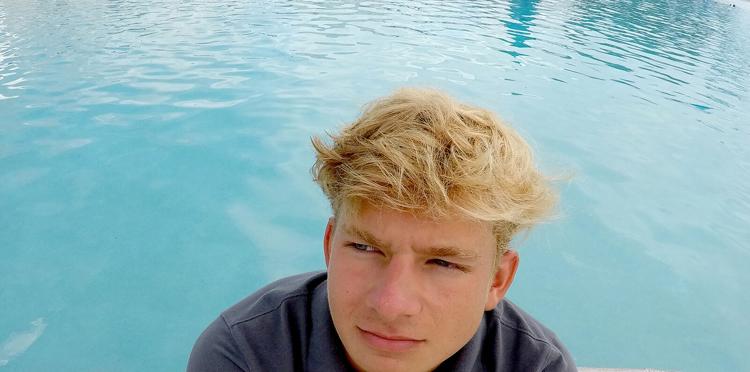 One addition to the Panthers this year is Jacob Flaherty.
The senior is a club swimmer who has competed for Myrtle Beach High and a private school in the past but is homeschooling this year and living in the Carolina Forest area.
Flaherty said he wanted to swim on a high school team for his final year of eligibility.
"Representing the community is kind of a big deal," he said. "Because swimming is kind of a small sport and I like to share swimming with everybody else in the community."
Carolina Forest High School seniors are ready to play