In a normal year, Mickey Wilson would be talking about last year's 4A state championship game and the Seahawks' shot at winning another title.
This year, he's just trying to get a feel for his team.
"It's been a weird year," he said. "Not going through spring practice, missing most of the summer workout schedule. It's really kind of hard to judge these guys right now."
Myrtle Beach High School seniors are ready to play
The Seahawks' quest to repeat as 4A state champions ended in a loss to Wren in the 2019 state title game. Despite the defeat, this is a group that is used to winning. The Seahawks are 24-2 over the last two seasons.
What this year looks like largely depends on how officials respond to the COVID-19 crisis. Some states and even some college conferences have pushed football back to 2021. So far, South Carolina has been moving forward with high school sports, football included.
If that plan holds, the Seahawks will have five returning starters on offense and another five on defense. That's somewhat misleading, though, because the number doesn't include junior quarterback Ryan Burger, who backed up Luke Doty until Doty was injured in the opening round of last year's playoffs. After that, Burger led the offense through the state title game.
"Ryan got a lot experience in the playoffs," Wilson said. "He basically started four games [and] played the majority of the first one when Luke got hurt. So five games of playoff experience football is definitely a positive for him."
One challenge for Burger will be playing behind an inexperienced offensive line. However, he'll have plenty of help from an elite receiving corps led by a pair of towering wideouts: University of North Carolina commit JJ Jones, a senior, and Division I recruit Adam Randall, a junior. Senior Ryan Burch will also be a target.
"It's definitely a good group," Wilson said. "You take JJ and Adam and being able to put one on one side of the field and one on the other really kind of helps us kind of spread things out a little bit."
On the ground, the Seahawks will again have the services of running back Ben Herriott, a senior who wasn't a starter last year but like Burger still saw some action.
On the defensive side of the ball, the line will lead the way.
"The biggest thing is, defensively, we've got three out of four of our defensive linemen coming back," Wilson said. "That'll probably be the strong point of the defensive side of the ball."
Another strength for the Seahawks will be the 16 seniors on the roster.
"The great thing about most of these guys, for the last few years they've seen what it takes to get to the state championship," Wilson said. "That's a valuable experience that they can look back on."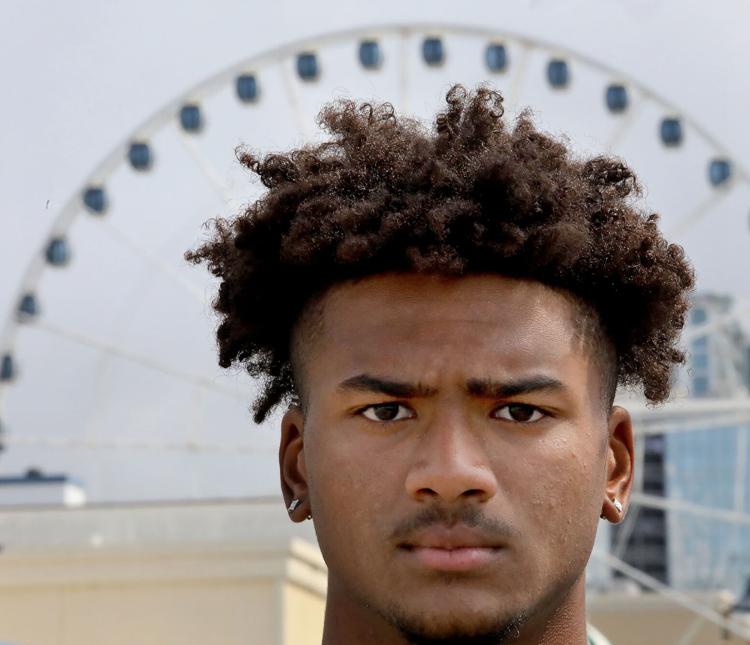 While Wilson is still getting a feel for the season and his team, players remain focused on preparing for what they hope will be a journey that ends in Columbia.
"We've got business to handle," Seahawks wideout JJ Jones said. "We came up short last season, but I believe that with the returners we have this season, we have a chance to go back and hopefully win it all."