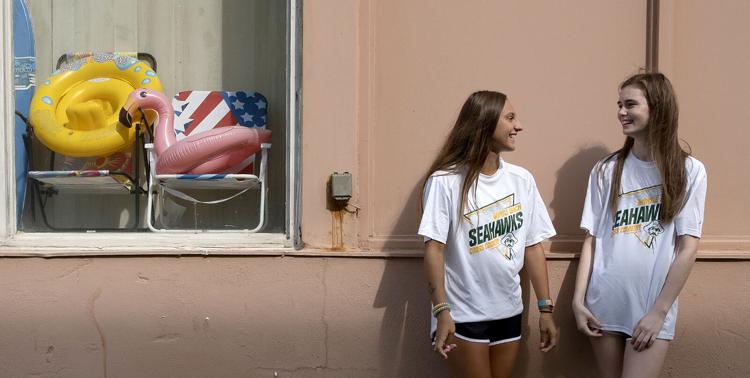 A year after reaching the 4A state competition, the Myrtle Beach girls hope to find more running success.
"We can do it again," senior captain Vega O'Brien said. "We just work really well together. We push each other really hard, and we know our limits."
The Seahawks, who finished 17th at the 2019 state race,  lost a runner from last year's team, but they've largely kept the team intact. The girls team has five senior runners and there are four listed on the boys roster. However, there are also many seventh and eighth graders running.
"We all know that we need to step up and push the new runners," O'Brien said.
Myrtle Beach High School seniors are ready to play
After the changes to the season and school year from COVID-19, Seahawk runners are eager to return to the cross country course.
"I love all my teammates," senior Sophie Sedeska said. "I feel like they connect really easily. It's cool to be on a team with a bunch of people from different grades. … I find it fun to run. I know that's like weird to some people because running is not fun. But my teammates really help me and motivate me to continue to run."
Sedeska, who is also a captain, said her goal for the team is to make it back to the state competition.
"I hope we all qualify for state again," she said. "That was pretty fun. And I hope everyone sets a new PR in their running."