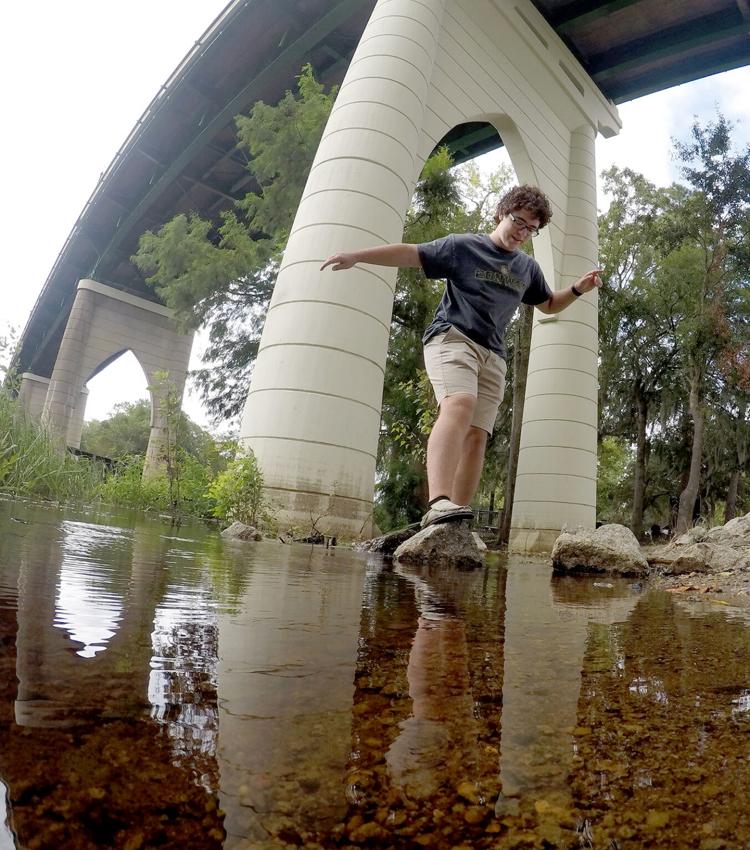 Tucker Smithwick is the reason Conway High School has a swim team.
The senior's father started the program after seeing how much his elementary age son enjoyed swimming for his rec team, the Tiger Sharks.
Although Austin Smithwick had no background in competitive swimming, he approached the Conway High athletics director with an idea: a local rec coach would teach the kids technical skills and the elder Smithwick would handle the paperwork and administrative duties. Everyone bought in.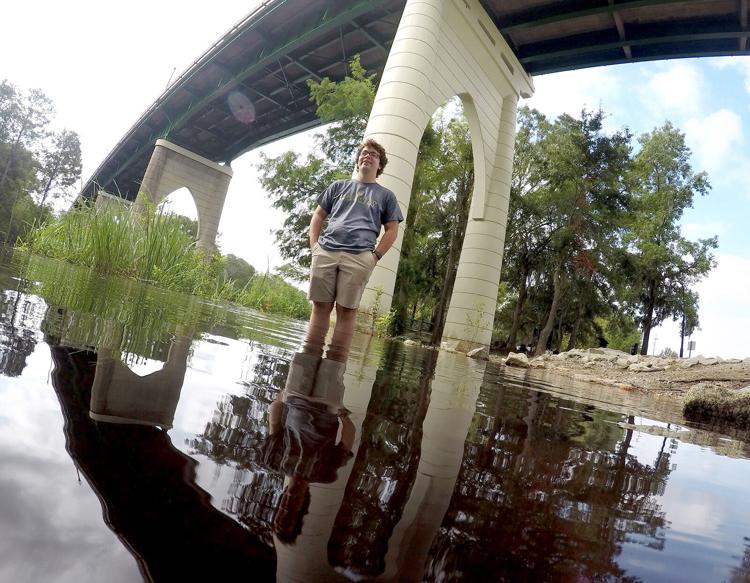 "It was awesome," said Tucker Smithwick, the lone senior boy on this year's team. "He really did it just for me. He saw how much I loved swimming at the rec, and he didn't want me to have to stop that."
Austin Smithwick said he launched the team before his son was old enough to compete because he wanted the program to be running smoothly by the time his child arrived.
Working with fellow coach Katie Finklea, who is still the technical coach, Austin Smithwick developed an appreciation for the sport.
"It's been great," he said. "When we started it, I obviously had no clue what expectations to have. Swimming is an interesting sport in that to do it you have to spend time by yourself essentially. If you're actually swimming, there's not somebody beside you in the water. There's not somebody that you can actually hear yelling at you. It's basically you pacing yourself and pushing yourself. … These kids are amazing. I tell people all the time, if you ever get an application on your desk that says they were part of a swim team, you hire them."
Over the years, the size of Conway's team fluctuated. It's small these days, with fewer swimmers than programs like Carolina Forest and Myrtle Beach have. That makes competing in relays and region meets difficult.
"It's kind of hard to be compared to the bigger teams," said Sarah Courtney, the only senior girl on the squad. Despite their numbers, for the Tigers, the fellowship with friends is important.
"I've always loved to swim," Courtney said. "We have a pool at the house, so I just thought [joining the team] would be very fun. And then my brother did it before me, so I knew the team already. And then when I started swimming, we just all instantly became good friends."
Tucker Smithwick feels the same way.
"It was more about the team dynamic," he said. "When you start off in rec, it's only solo events. But once you progress into high school, middle school swimming, you get into relays with the team. And that kind of becomes your swim family right there."
But the ties to his family at home also make the team special. Austin Smithwick plans to step down from the Conway swim team at the end of the season, and his son remains grateful for the years his father invested in an unfamiliar sport.
"I've always loved being part of the team," he said. "And it was really nice knowing that my Dad would start that for me. It made me feel real good."
Conway High School seniors are ready to play