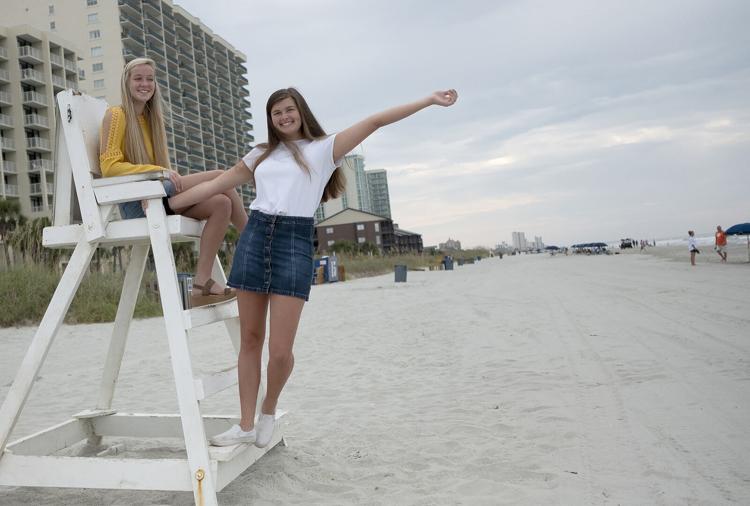 North Myrtle Beach dominated Class 4A volleyball over the past two seasons.
The Chiefs won back-to-back state titles, going 33-10 in 2019. But nine seniors graduated from that team. The Chiefs have a new coach. Where does the team go from here?
"We're really fortunate," captain Brooklyn Wiseley said of this year's seniors. "Being able to spend a whole season with them learning and then watching them go off, I think it motivated us to want to work hard this season and keep the streak going."
This year's team acknowledges that the bar has been set high and meeting those expectations won't be easy. But they embrace the difficulty.
"It's a good challenge," said Anna Rabon, another senior captain. "But it just makes us work harder and want to do better to where we can do the same thing we did last year and the years before."
North Myrtle Beach seniors are ready to play