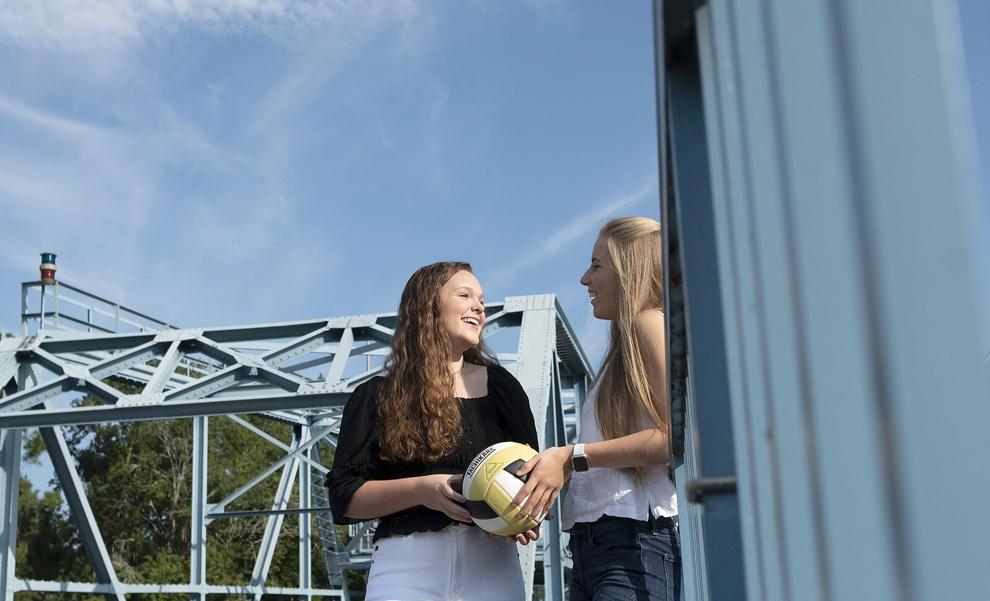 Socastee and Carolina Forest always seem to be battling for the region title.
But in recent years, the Panthers have had the Braves' number. Socastee hasn't won a region title since 2015 while Carolina Forest has won at least a share of the last four. This year, however, Socastee players aim to change that streak.
"We're going to be very strong this year," said senior setter Ellyn Adams, who is in her fourth year on varsity. "We're going to work hard, come in the gym every day really willing to work and put in the effort to be the best we can for this season and hopefully go after that region championship and go far in playoffs."
Last season, the Braves finished second in the region, but their matches with the Panthers were competitive.
"The last time we played them it was a battle," she said, adding that they are looking forward to facing them this year. "We're coming for them. We're ready to play."
Even though they had the No. 2 playoff seed last year, they advanced to the second round, something Socastee had not done in years.
"That was amazing," Adams said. "We got our first home playoff win … and we had our band, our cheerleaders there, so it was super fun."
In the second round, the Braves fell to Lexington, a team that went on finish as runner-up in the 5A state championship. The Braves did lose several seniors to graduation, but they return many experienced veterans, including senior libero Lauren Dowling.
"We've definitely learned from having all these new girls come up to varsity last year," she said. "Everybody knows each other very well and knows how to play with each other, which I think is really awesome."
This year's roster includes 11 seniors.
"I want everybody to just enjoy their last year," Dowling said. "Because a lot of us are going to be seniors and our biggest goal is to have fun. As cliché as that is, we all are so close with each other that it means a lot: every game, every set, everybody's all in it for each other."