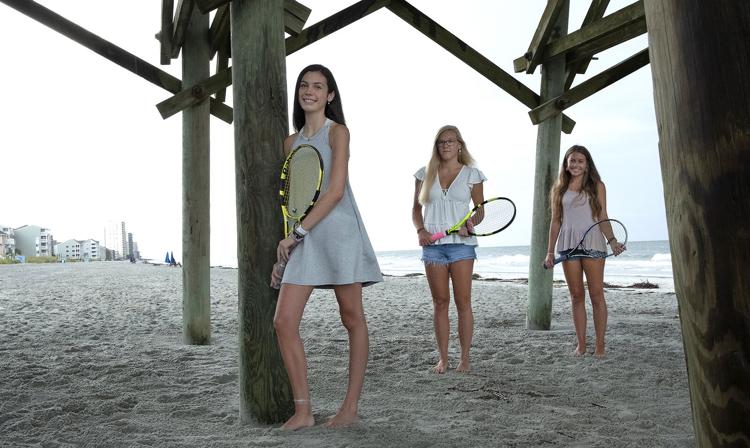 When Mallorey Mullins moved to the Grand Strand from New Jersey during her sophomore year, her tennis teammates became her first friends.
That bond has only grown stronger over the last three seasons. So what would it mean for the Sharks to make a deep playoff run this fall?
"That would mean everything," said Mullins, the team's No. 1 player in 2019. "These are my besties. To do that all together is just really fun."
Mullins' friends/teammates, fellow seniors Mary Karr Griffith and Sarah High, hope that a combination of new talent and returning experience will help the Sharks become a stronger unit this season.
The team missed the 5A playoffs last year, but they think they will fare better in 2020.
"That's definitely the goal," Mullins said of reaching the postseason.
Apart from their play on the court, all three girls said their friendship makes the sport more enjoyable.
"It's really fun," High said. "And it's fun to participate on a team full of girls that are like a family to me."
"I just really like my teammates," Griffith added. "They always encourage me. They make me play better, make me a better person."
St. James High School seniors are ready to play