With less than four months left in the year, drownings in Horry County have already surpassed 2020's overall total, with more than 20 people losing their lives in the ocean, pools and Intracoastal Waterway, according to data from the Horry County Coroner's Office.
There have been 23 drownings in 2021 as of Sept. 7. There were 18 total drownings reported in 2020, with 13 reported between Jan. 1, 2020, and Aug. 13, 2020.
"It's a very sad occasion," Horry County Coroner Robert Edge said. "People are down on vacation expecting to have a good time, and all of a sudden their vacation is shattered."
Following a decrease in drownings from 11 in 2016 to eight drownings in 2017, the number has increased each in the last four years. Over four consecutive years, there have been 10 or more drownings in a single year and three straight years with more than 10 drownings before the start of September.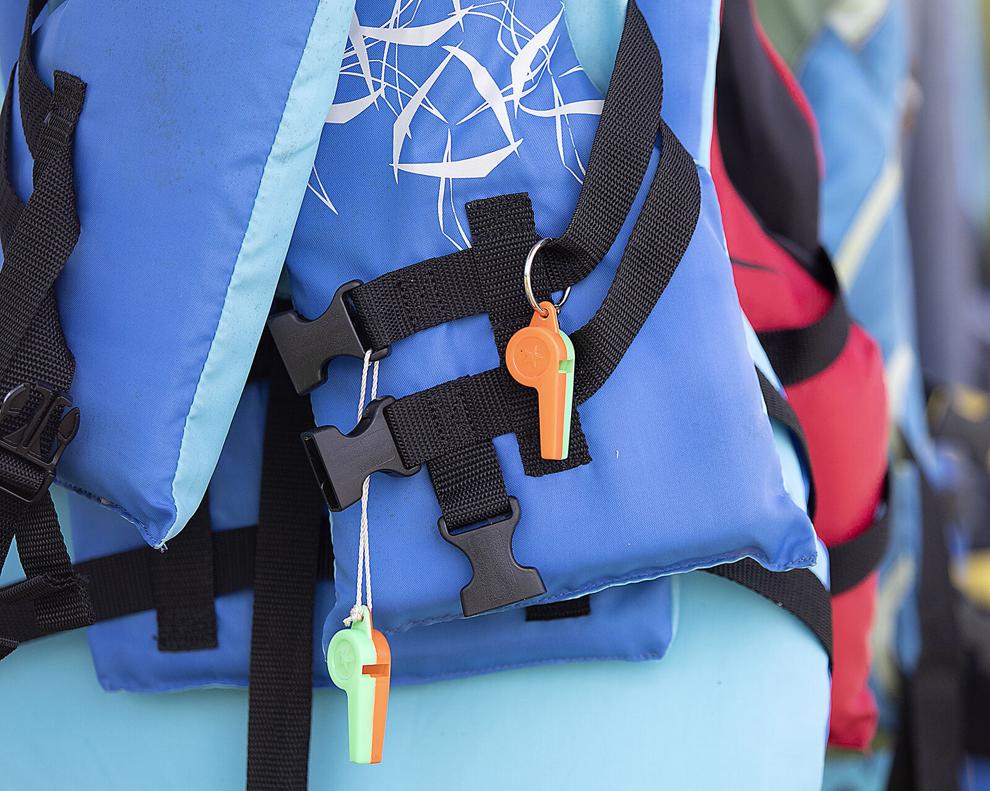 Capt. Jonathan Evans with the Myrtle Beach Fire Department said talking with the tourist community is the biggest challenge when it comes to drownings.
"We keep working on ways to educate these individuals before they come to the beach, while they're at the beach and whatnot before they go out to the ocean so we don't have these issues," Evans said. "Unfortunately, you can't reach everybody."
Of the 23 drownings that have happened in 2021, pools, ponds and the ocean have been the most common places for drowning incidents in the county, with six happening in pools and five each occurring at ponds and in the ocean. Three drownings have been the result of motor vehicle crashes. Two drownings happened in the Intracoastal Waterway and a hot tub.
Edge defined drowning as anybody who is asphyxiated underwater or in water. This includes instances where people crashed their cars into a retention pond or body of water and were unable to get out of the vehicle or make it safely to land.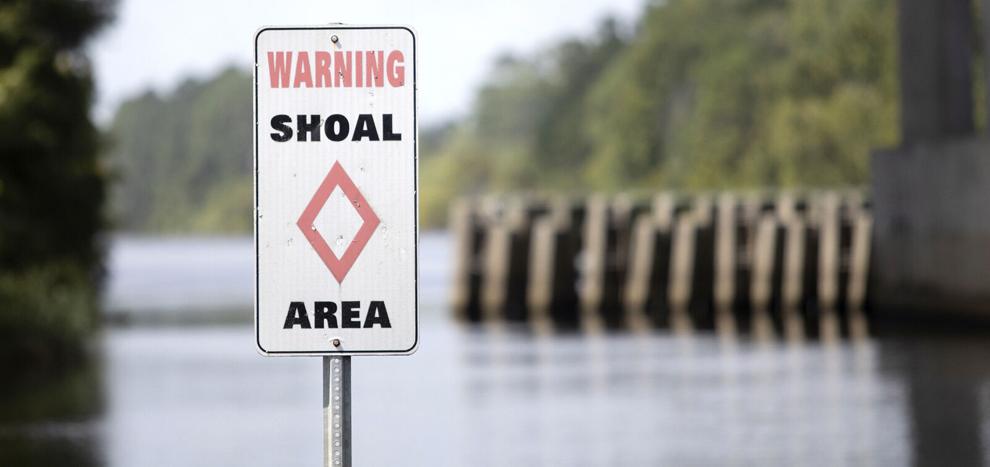 When it comes to the drownings in the ocean, there are lifeguards on duty. However, the lifeguards are only on duty from 9 a.m. to 5 p.m. Some of drownings in the ocean have happened after lifeguards were off duty, with one drowning reported just after 7:15 p.m. on July 14 near 6th Avenue South and another happening just after 10 p.m. on Aug. 5 near 22nd Avenue South.
"That's why we run our patrols past seven, eight o'clock, sometimes 10," Evans said. "Unfortunately, that's typically when people tend to get into trouble when those lifeguards aren't out there monitoring what's going on."
Myrtle Beach's Ocean Rescue crews patrol the entire city from 82nd Avenue North to the Myrtle Beach State Park Pier.
When it comes to staying safe while at the beach, Evans suggests beachgoers be aware of their surroundings.
"If the weather is rough, the beach is rough, don't go further than you're comfortable swimming," Evans said. "Don't go past your waist if you can. Educate yourself on what you're doing."
One of the biggest dangers beachgoers face are rip currents, which Evans said happen usually when the tides are changing, adding that it also depends on the sand and the ocean floor. Rip currents are something you can feel more than you can see, he said.
"You usually can see it from higher up than you can from down level," Evans said.
Evans reiterated being cautious if you notice you're getting stuck in a rip current.
"If you feel yourself getting pulled out or pulled down, make sure you understand where you're at and keep looking towards the shore," Evans said. "If you feel like it's getting too rough, come back in."
Evans added that if you do get caught in a rip current, swim parallel to the shore.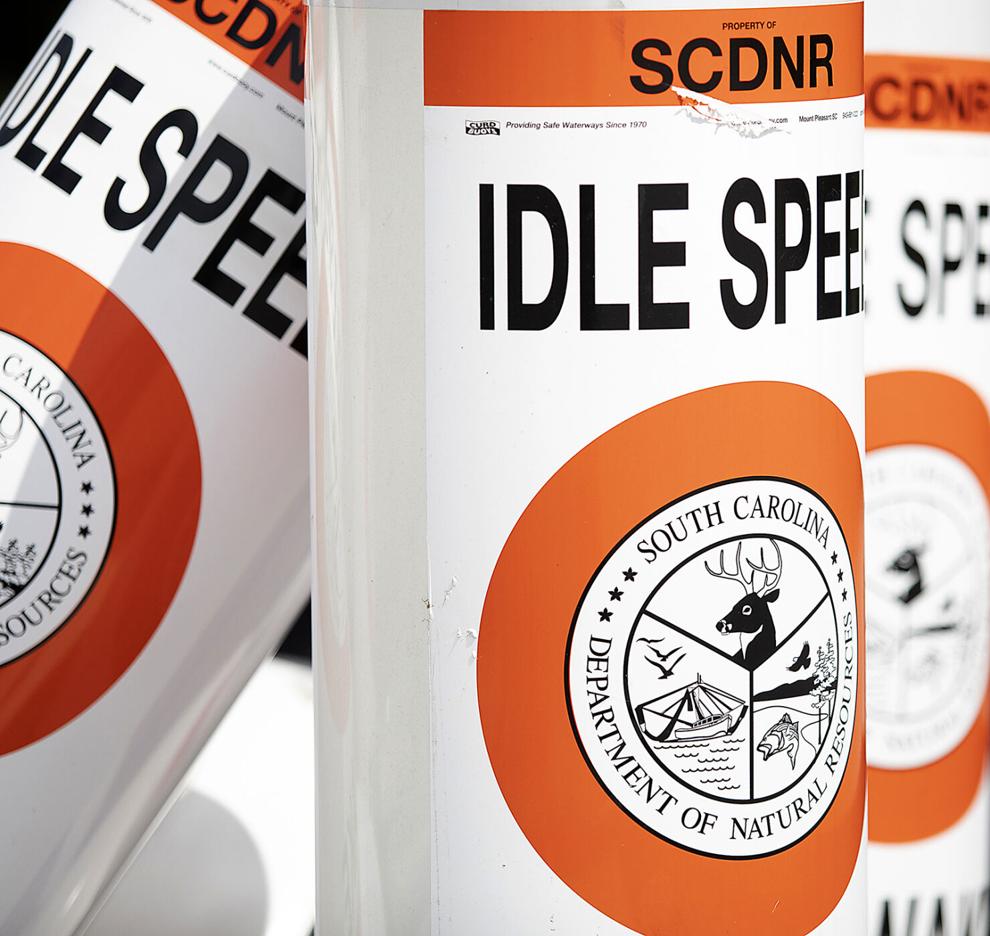 Edge attributed the number of drownings in 2021, particularly those in the ocean, to people who come on vacation and underestimate the power of the undercurrent.
"It can really pull you out," he said. "I guess it's kind of tricky. You're standing there, the water comes in and all of a sudden you feel this tremendous tow pulling you back out. It's just sad that people aren't educated a little bit more about how the ocean is and those tides and currents work."
Evans also urged parents to keep an eye out for their kids when they're enjoying time on the beach.
"We see times when kids get in trouble, parents go in after them and then they get in trouble," Evans said. "Monitor what's going on and understand that the ocean is a very different body of water than a lake or a pool. You just have to be cautious and understand that you can be at risk."
The same can be said for hotel pools, where lifeguards are typically not on duty. Two of the drownings reported at pools happened at hotels. Both victims in those incidents were under the age of 16.
With no lifeguards on duty, Evans said that the responsibility of looking out for kids comes down to their parents.
"Keep an eye on your children, especially if they're not strong swimmers," Evans said. "Make sure they're not getting in trouble. Everyone's on vacation trying to have a good time, but we have to make sure that we're watching everybody and making sure that they're staying safe."
Evans said that as much as ocean rescue crews want to be there for every call, the fact of the matter is they simply can't.
"We can only respond when we see something and if we see something happening, we can stop it … there's only so many of us," Evans said.
While the summer may be over, Myrtle Beach and the surrounding areas are starting to become more of a year-round destination instead of a summer getaway. That year-round status is another reason Evans stressed the importance of swim lessons.