The sight of tiny roofs in Myrtle Beach signaled more than the arrival of an overdue project.
For the Veterans Welcome Home & Resource Center, it was an image of hope.
"To see guys that are passionate and come out here and work every day putting long hours in, it's amazing to see the community come together and get this done," said August Savello, director of operations for the Little River-based center.
After months of delays, crews from MD Roofing and volunteers spent Saturday morning moving planks of wood, nailing roof patches and stapling walls together for 25 tiny homes off 3rd Avenue North in Myrtle Beach.
The homes are part of a two-phase project spearheaded by the center. Savello said roof installation for the first 25 homes started Friday, and the final two homes were getting their roofs by the end of the day Saturday.
Once the roofs are set, crews will start working on the plumbing and the interior of the homes.
"We're praying by the end of November we'll start having people," Savello said.
Phase two will get underway immediately after phase one is complete. Phase two will feature the final eight duplexes, a temporary office and a resource center, which will include a laundromat, a community kitchen and a common area for the veterans to gather.
Savello said the original design for the resource center featured a 3,000-square foot-building, but after reviewing it, the size felt too small. He said the organization needs a resource center that is between 5,000 and 6,000 square feet.
The group expects the second phase to take approximately six months to complete.
Scott Dulebohn, the center's director, said the 144-square-foot homes feature enough space for a futon bed, a kitchen vanity, a mini fridge, a microwave and a full bathroom. He said the homes will also include an HVAC system, donated by One Hour Heating and Air.
Savello added that three of the first 25 homes will be designed to be Americans with Disabilities Act (ADA) compliant.
Timothy Stapp moved planks to help the build. Stapp, who served in the U.S. Army for seven years, has volunteered at the center for six months.
Getting homeless veterans off the street is what motivates him.
"I'm still intact," he said. "I still got some energy. Why not help these people?"
Phase one of the project was expected to be completed by the end of July but ran into supply chain issues, which led to delays.
But the center staff worked through the challenges.
"You just got to be like water, my friend," Dulebohn said. "You got to be able to move and adapt and overcome and get it completed."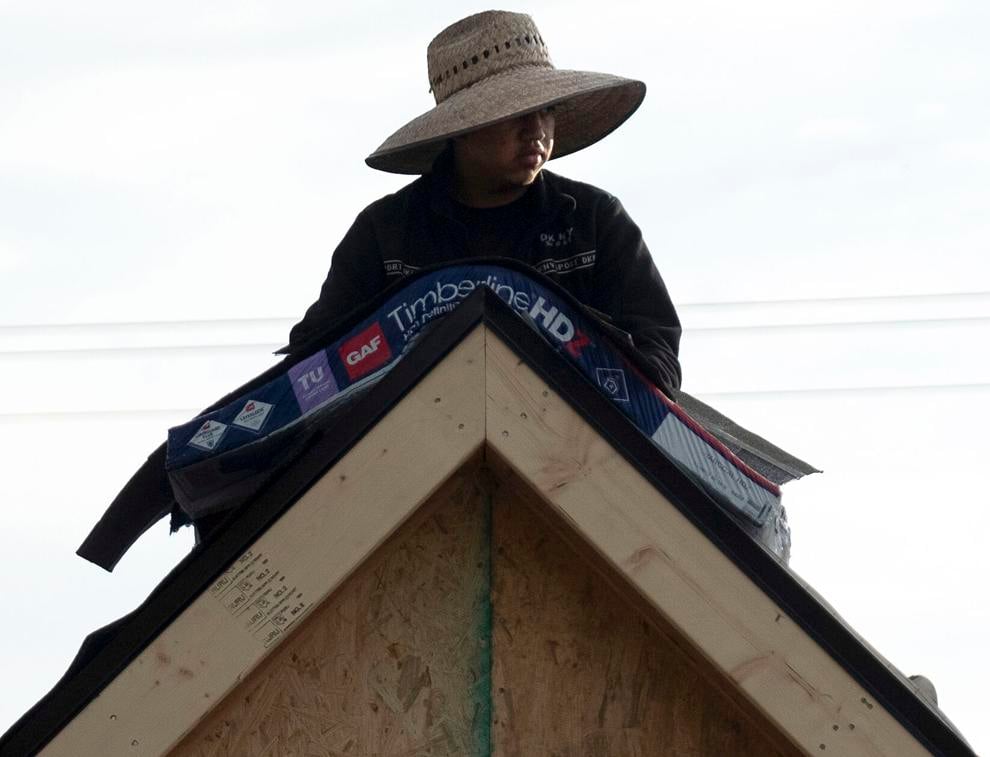 In May, thieves stole lumber from the site that had been set aside for fences.
The wood has since been replenished, Dulebohn said, after a donation from Myrtle Beach's Robert McGowan. The lumber had been part of the old Myrtle Beach Boardwalk. McGowan bought it donated a portion to the center after hearing about the burglary.
Savello said the wood from McGowan will be used for fencing and decks.
"That's another blessing to get all that wood donated like that, another great gentleman," Savello said. "That of wood is very expensive, the salt-treated wood. Each board, you're looking at $75 for a piece of wood. For him to have that mindset to get the wood and use it for something like this, that's something special."
The Veterans Welcome Home Resource Center opened in 2009 and provides a variety of services for veterans, including financial guidance, housing and training programs that help with resumes and job placement. It also serves as a hub to direct veterans and their spouses to other agencies that can assist them.
The construction of these homes will also help combat homelessness. In February, Dulebohn said there were about 300 homeless veterans in Horry County.
The cost of the project is $1.5 million, Dulebohn said, adding that the money to build the homes and the land donated for the project came from a South Carolina veteran.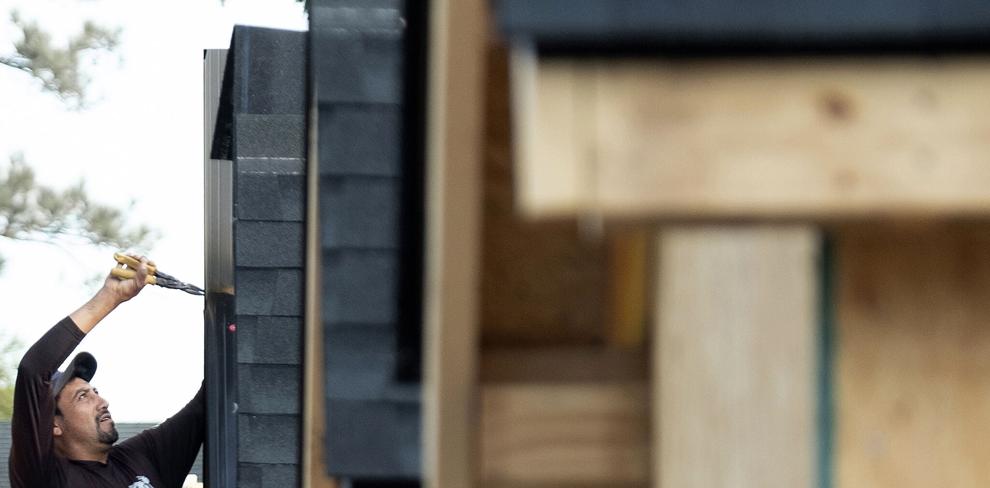 There is a process that veterans must go through to qualify for a tiny home.
Veterans must present paperwork showing they were honorably discharged and sit for about an hour with Dulebohn to see if they are good fit.
He also said they are required to pay $200 monthly into an escrow account.
The veterans can stay in their tiny home as long as they want, Dulebohn said, but if they choose to leave they get the money in the escrow account that may help them with future deposits for expenses like rent or electricity.
"Hopefully it's a deposit to buy a house," Dulebohn said. "That's what I'd like them to do."
While no veterans have been approved for their prospective tiny home yet, Savello said about 10 are going into their third and final interview. He added that about 80 veterans have expressed interest in the tiny homes and are on a waiting list.
Stapp encouraged homeless veterans to continue to seek help and know there are people out there who care.
"There's a huge network of veterans and other people who respect and want to help veterans in need," he said. "There's more help out here than some realize."