"One and two, beats three and four."
"Ready? Again," he says.
About twenty-two students in Will Jung's classroom at Socastee High raise their instruments to their mouths and others have their mallets set.
"Now let's put it together," Jung said. "Just the first four measures."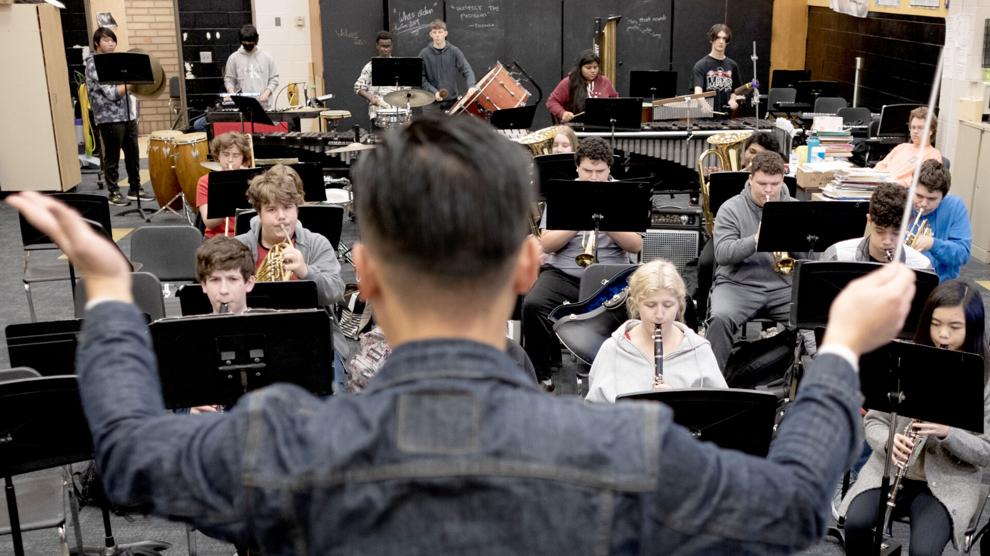 The first block band class rehearses its Christmas concert songs and works to blend each instrument's sounds together on the same beat, trying not to speed up or slow down.
With intense expressions in his face, Jung gracefully directs the students with one free hand and a baton in the other.
Since last academic year, Jung's work has gone beyond the classroom to build up the school's marching band and encourage future high school students to be a part of the band. In fact, he's doubled the size of the marching band and this year it placed 11th overall during the Lower State championships.
"I don't take too much credit for it because I think kids were going to come back naturally anyway," Jung said. "I think with COVID, everybody's numbers were hurting. I just made sure I visited my middle schools very often.
"I'm very grateful for my middle school feeders," he said.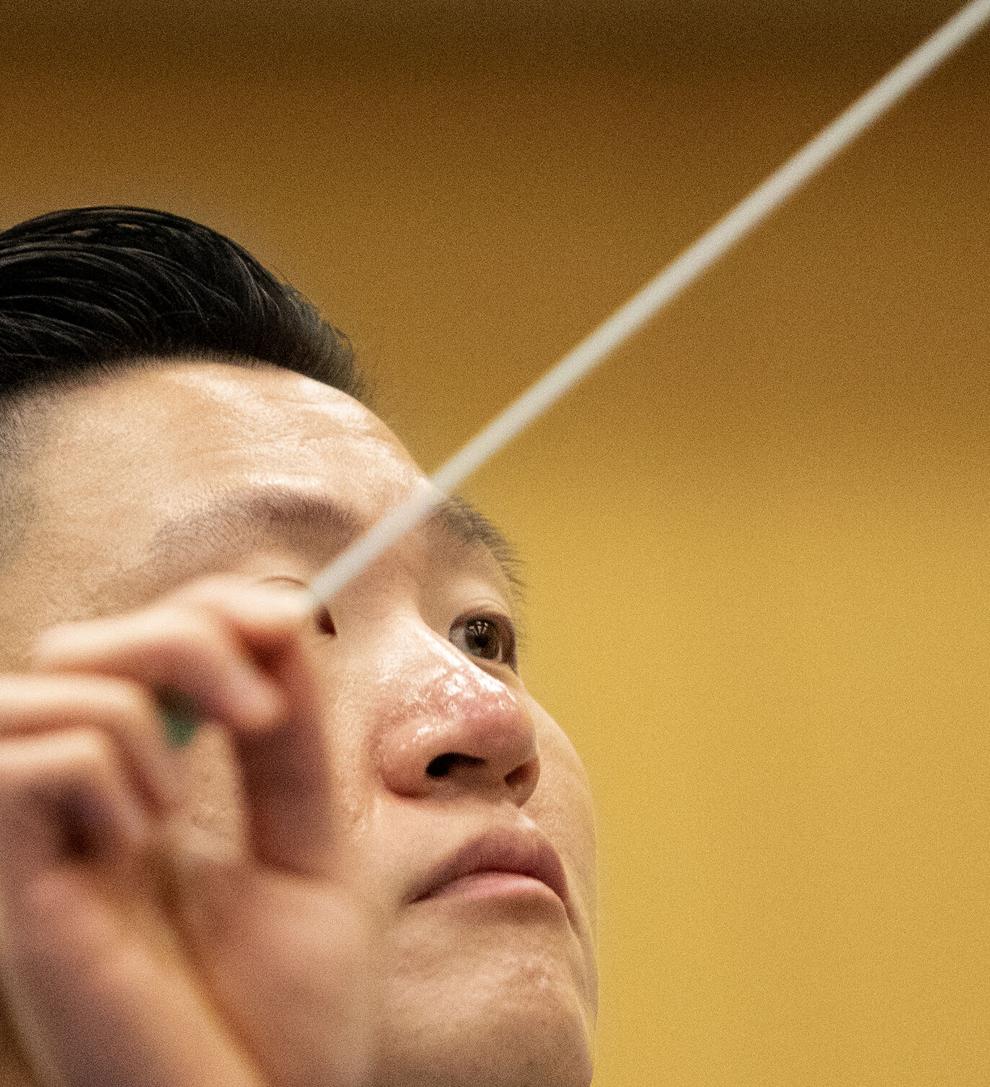 Jung frequently visits middle school concerts and band classes so students will see a familiar face when they start high school.
"Just making sure I'm not a stranger before they come," he added.
A first-generation American, Jung began playing the violin as a toddler. He was born in New York. He mostly grew up in Fayetteville, North Carolina, but started preschool in south China.
His parents are both from China and he grew up in a bilingual household, with his first language being Cantonese. He and his sister were in English as a second language classes for several years when they moved back to the United States.
"I still remember my first day…in kindergarten just looking at the kids, just imitating what they were doing. I had no idea," he said.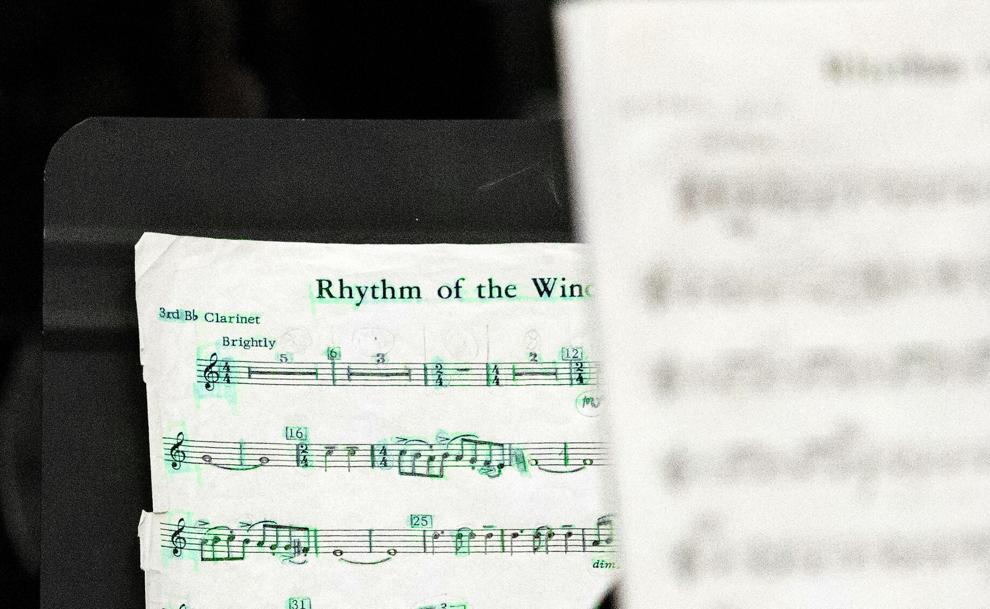 One of the first books he had at home was a dictionary, which helped him learn English.
Today, his family continues Cantonese when he visits home.
After starting violin at three years old, Jung didn't pick up another instrument until sixth grade. He later joined the band, where he played the trumpet – the instrument he is now most familiar with.
"My parents were originally grooming me to try to take over the family business, but I fell in love with music," he said.
Jung graduated from University of North Carolina at Chapel Hill in 2014. It was there where he learned the basics of other instruments in order to be a future band director.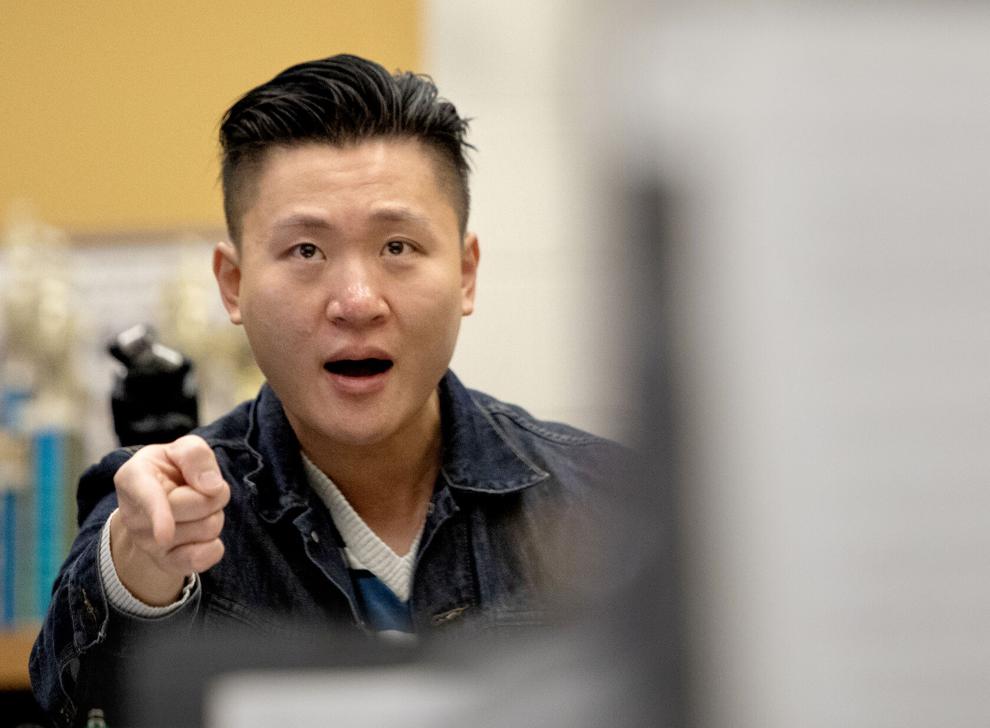 His dream job was to be a band director, but that didn't happen right away.
"If things don't go your way, you just gotta keep working hard," he said.
Before moving to the Myrtle Beach area, he taught orchestra in Raleigh, North Carolina. He's taught elementary, middle and high school classes throughout his career. And he also taught in China.
He's no stranger to growing programs. At his last job, he grew the orchestra into two separate orchestras.
"I just treated it like I would my dream band program," he said. "It was a whole different experience for my ears 'cause strings versus brass and all that."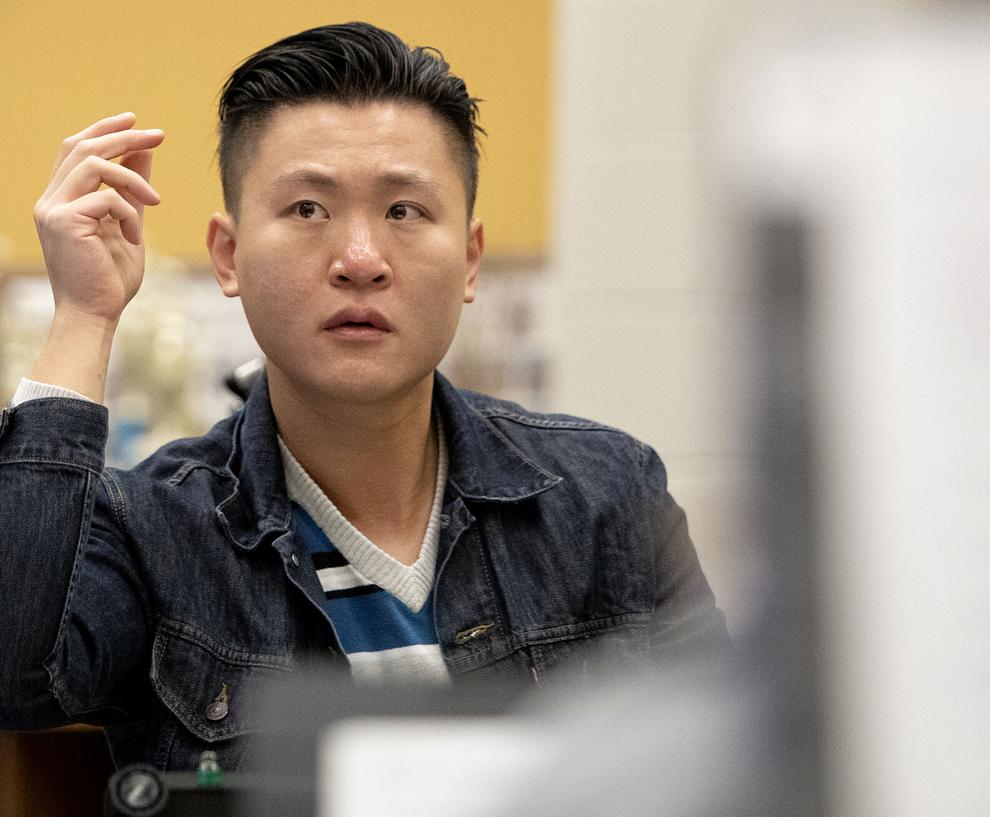 The principal at that school asked if he would want to work with the band if one of those positions opened, and he said no.
"I don't believe just in hopping around programs," Jung said. "My philosophy in teaching is that all these parents and families trust us teachers with their children and it wouldn't be fair to just be there for one year and leave. I'm going to stay here until I build something up, and then when I feel like, you know, the program is stable, then I'll start seeking other jobs. And after three years, I felt like it was time."
He started at Socastee High for the 2021-22 academic year with about 15 students in the marching band.
"When I came to Socastee, it just felt really good," he said.
"I've never been part of a community like this before," he added, saying the school staff, parents and community members are supportive.
The band was so small last year that he jumped in during a game against Conway High and played the sousaphone.
"It was really fun," Jung said. "The kids really enjoy it when I pull out an instrument and play with them."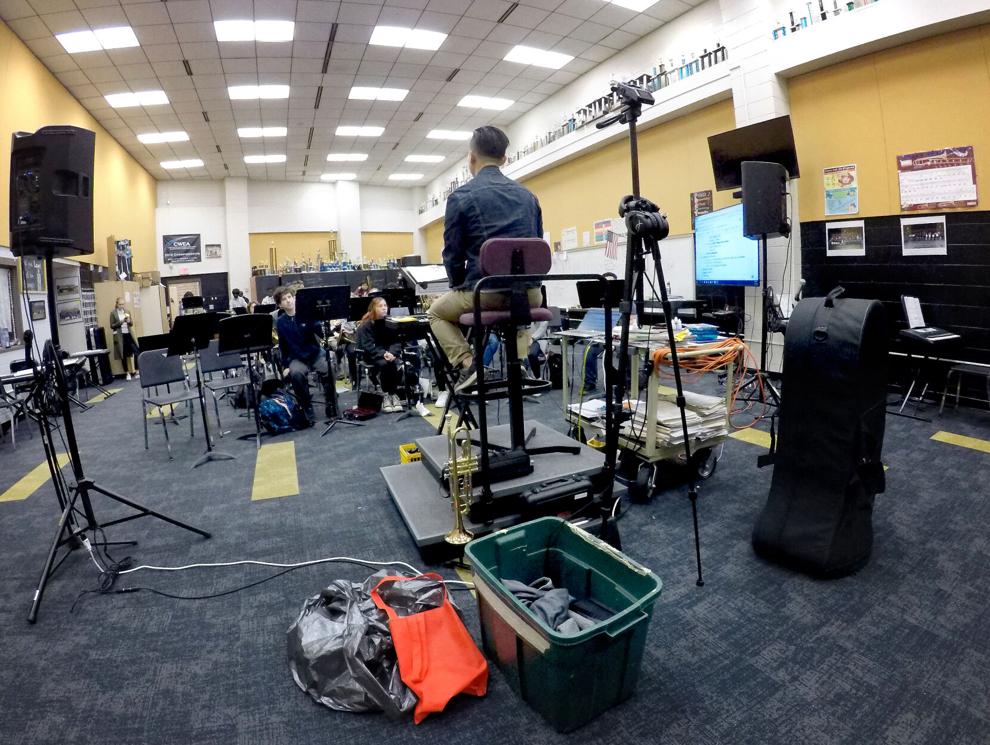 This year, there are about 32 in marching band, which includes seventh and eighth grade students from Forestbrook and Socastee middle schools. The school has about 60 band students.
He's grown the program by encouraging students to visit practice instead of dismissing marching band completely and also visiting the feeder middle schools.
"I had the most fun in marching band and it changed my life and I hope to give that experience to my kids, too," he said.