A Socastee seventh grader will hit the links at Augusta National during Masters weekend.
After winning a drive, chip and putt competition back in 2019, Gavin Hutchinson earned the opportunity to play this event in Augusta, Georgia. The golf competition features 80 kids from 30 states, two provinces in Canada and the country of France. Gavin will be the first athlete from South Carolina to participate in this event.
"I'm just in disbelief that I made it this far," Gavin said. "It's mind blowing. It doesn't make sense. It doesn't add up that someone like me can do this."
Gavin comes from a golf family. His father Chuck is the golf coach at Socastee High School and his two older brothers, Chap and Grant, played golf for Socastee. Grant is the current captain of the Braves golf team and is a senior. 
Gavin has been participating in drive, chip and putt tournaments since he was 7 years old. But he's never made it past the first stage in all the years he's been competing.
"Just making it to the second stage was a cool experience," Gavin said.
After his third overall finish at Legends Golf Resort, it was on to Fort Jackson Golf Club in Columbia where he placed second overall. 
The final round took place on the weekend of Sept. 28, 2019, at TPC Sawgrass in Ponte Vedra Beach, Florida, which has hosted The Players Championship for almost four decades. 
"I was nervous on my driving part," Gavin said. "I took a lot of deep breaths."
After exhaling, Gavin ripped his drive. And while his chipping was "a little rough," his putting skills sent him to Augusta.
"My putts were right there," he said. 
When he sank the shot that sent him to Georgia, he looked for his older brother and caddy Grant.
"I ran to him with absolute joy," Gavin said.
Gavin is not the first member of the Hutchinson family to participate in the drive, chip and putt competition. A few years ago, Grant came within one stroke of making it to Augusta. Now, Grant, Gavin and the rest of the Hutchinson family will walk the course that has been graced by golfing legends.
"It's incredible," Grant Hutchinson said. "It's something I'd never thought I'd see in my life. It's something that you only hear about on the news. Not something your little brother does."
Chuck Hutchinson described Gavin's journey to Augusta as a "whole family effort."
"Super exciting," he said. "It's awesome."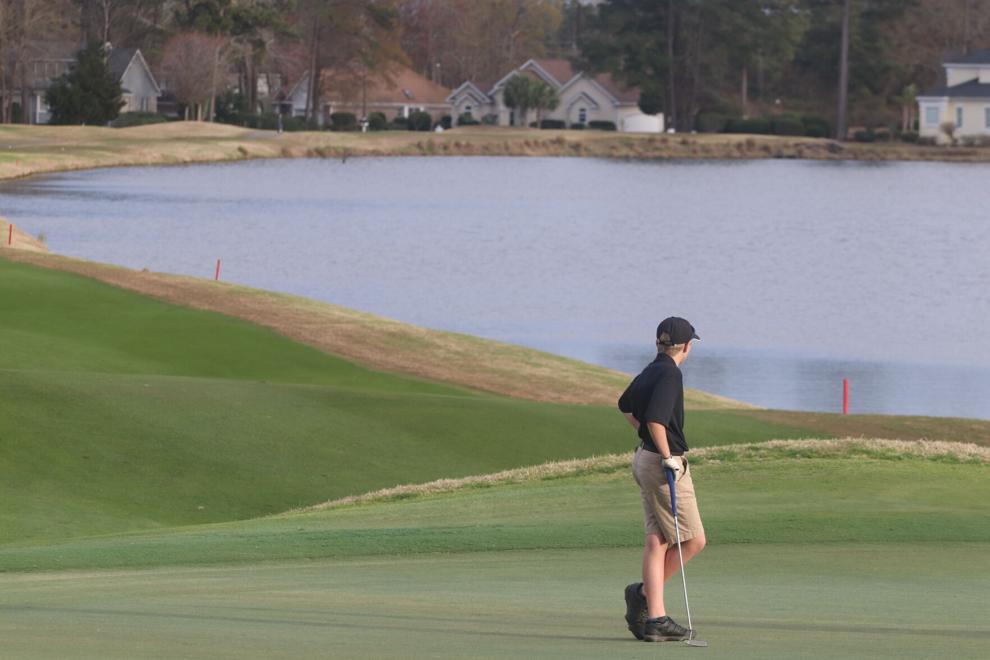 While Gavin did win the competition in 2019, the COVID-19 pandemic forced the competition to be postponed. Despite the 2020 Masters happening seven months after its typical weekend in April, the drive, chip and putt competition was postponed until the 2021 Masters.
Gavin and his family had no issue with the competition being pushed back.
"We knew all along that with Augusta they were going to do the right thing," Chuck Hutchinson said. "We weren't sure if they were going to invite them down separate or whether they were just going to have them come see the club."
Aside from playing at the hallowed grounds, there are many perks that come with being a part of this competition. For instance, those participating get to hear some wise words from the current Masters champion. If the competition happened in 2020, Gavin would've gotten some sage advice from Tiger Woods. 
While Woods might not be participating in the upcoming tournament due to a recent car crash, the current champion is a well-known name not just in the golfing world but also locally. Gavin will be hearing from former Coastal Carolina star Dustin Johnson.
Gavin said he has some items in his golf bag that the former Chanticleer might recognize. 
"I have a Coastal bag and a Chanticleer head cover, so it's convenient," Gavin said with a smile.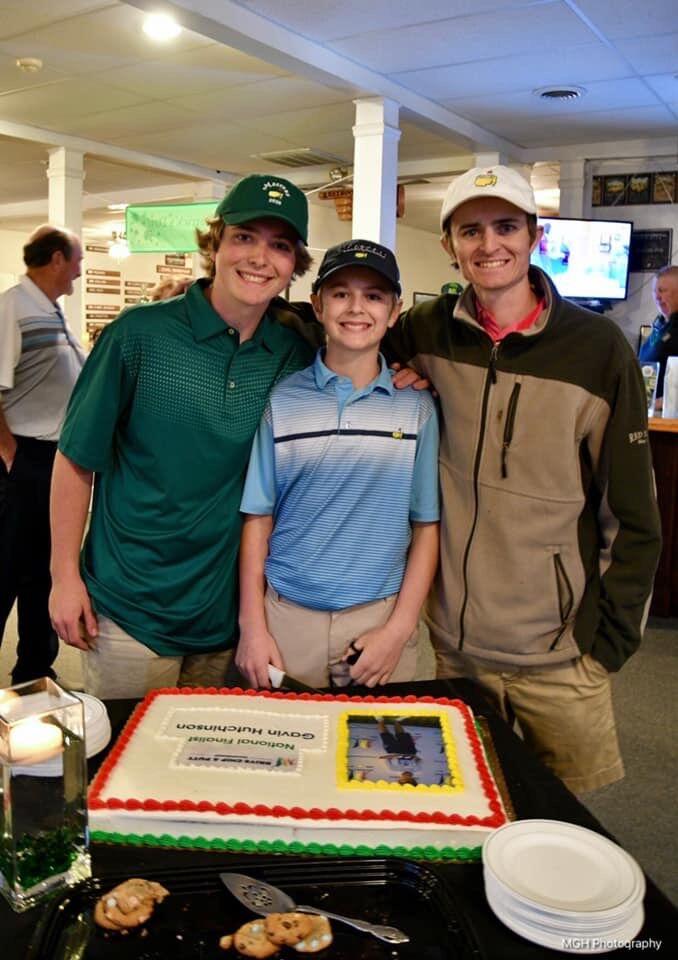 The Hutchinson family will head down to Augusta on Saturday. Gavin will get a tour of the training facility as he will prepare for his big moment on the course Sunday. A part of this event will include attempting a putt on the iconic 18th hole at Augusta.
"It's crazy to think about," Gavin said. "I'm just in disbelief that I made it this far. My Dad has dreamed of doing that and he's been there a few times. Going on No. 18 green is going to be an experience."