Harold Elvington felt like he was living in a dream the night Marion County authorities found his mother's body. She had gone missing on March 28, a Sunday.
Family members knew something wasn't right.
"She was so calm," Elvington said of his last phone conversation with his mother, adding as he looks back now, he is sure her alleged kidnapper was in the car with her.
* * *
Mary Ann Elvington, 80, was the glue that held her family together, teaching her three children and five grandchildren a strong work ethic and the importance of getting an education.
She was quick to give advice, and oftentimes it was through sayings like, "This too shall pass" or "Don't be a stumbling block for people" and "Lead by example."
An educator for about 30 years, Mary Ann found her gift of teaching at a young age. Her family says she valued learning and the years she spent at Lakeview Elementary, Green Sea Elementary and Green Sea Floyds Elementary. Even when she retired, she continued to find moments to keep teaching her grandchildren, said her granddaughter, Courtney Lytton.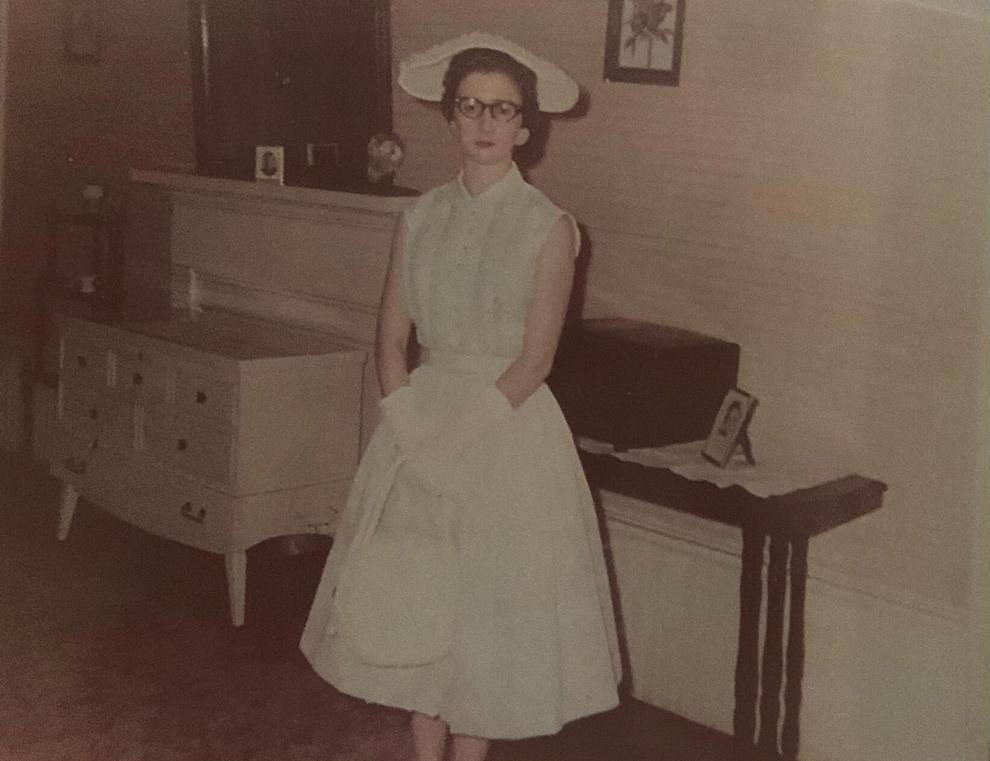 Harold Elvington will never forget the stickler his mother was about education and not letting him play hookie from school to go fishing.
She was a fair person and wanted everyone to do well in life.
"She had the gift of gab and she knew how to make people feel special," her only daughter Margol Elvington said.
* * *
The night both of Mary Ann Elvington's sons last spoke on the phone with her, she maintained she did not know where she was.
"She was protecting us from that situation," Harold Elvignton said. "She didn't want us to know where the car was or where she was."
Attempts to locate her car's location through OnStar were unsuccessful. A policy prevented the location of her car from being shared, Harold Elvington said he was told by OnStar.
The locator app through Mary Ann Elvington's phone had been disabled.
* * *
Mary Ann Elvington grew up in the Spring Branch community in northwestern Horry County. She lived on a farm — a century farm called the H.G. Bullock Farm, named after her father. She graduated from Floyds High School in 1959 and later attended Coker College, graduating in 1964. She never stopped teaching and she never stopped learning.
Mary Ann Elvington was also the proud mother of Harold, Margol and Hugh. She was known as "Grammy" — like the Grammy Awards — to her five grandchildren, Courtney, Madison, Bailee, Caroline and Hughes.
And she loved her two fur babies, Charlie and Heinz.
She was a months-ahead planner, making sure everything was in place for holidays and birthdays. She loved having family gatherings at her home, with her favorite dishes chocolate delight, sweet potato casserole and shrimp and crab casserole.
For many years, she was a Sunday school teacher at Spring Branch Baptist Church. And she knew the Bible from Genesis to Revelation.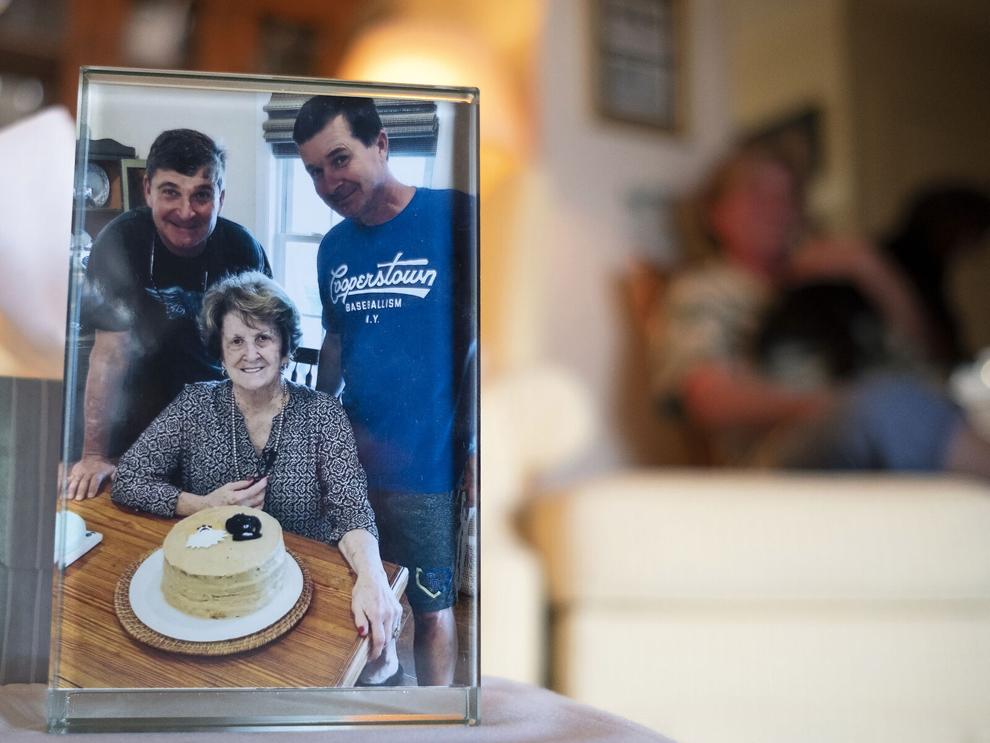 "She had a huge heart and loved the Lord and her children completely," Lytton said.
Mary Ann's favorite prayer: "God grant me the serenity to accept the things I cannot change, courage to change the things I can, and wisdom to know the difference."
* * *
After filing a missing person report with law enforcement, the Elvington family made one more attempt to find her location with OnStar.
No success.
OnStar spokesperson Stephanie Obendorfer said safety is a top priority at OnStar.
"We continue to cooperate with law enforcement in this matter, but as this is an ongoing case, we are unable to comment further at this time," Obendorfer said. "Our thoughts and condolences are with the victim's loved ones."
Mary Ann Elvington's body and vehicle were found in the Zion community in Marion County.
Days later, Dominique Davonah Brand, a 29-year-old Marion County man, was charged in connection with the homicide. Brand was charged with murder, kidnapping, possession of a firearm or ammunition by a person convicted of a violent felony and possession of a weapon during a violent crime.
He was denied bond on all charges.
Brand is accused of kidnapping Mary Ann Elvington from her home in the Nichols area. Harold Elvington said it's unknown how long his mother was in the car with the suspect.
In 2009, Brand was first booked into the South Carolina Department of Corrections under the Youthful Offender Act, according to SCDC. About five months later, he was released to Marion County on YOA parole and his sentence was "satisfied" in July 2011.
Since then, Brand has faced more than two dozen charges ranging from violent burglaries to grand larceny, according to online court records. He pleaded guilty to five counts of second-degree burglary in Marion County in 2012 and was readmitted to prison on a 15-year sentence. He was required to serve one-third of that before becoming eligible for parole, according to the SCDC.
Brand was released on parole in April 2018. Had Brand not been paroled, he would have been released on supervised reentry in June 2019. His official "max-out" date was December 2019.
Ed Clements, 12th circuit solicitor, said the homicide investigation is ongoing. Asked if the case would be prosecuted in the 12th circuit, which covers Marion and Florence counties, or the 15th circuit, which spans Horry and Georgetown counties, Clements said no decisions have been made as to what path the prosecution will take.
* * *
Mary Ann Elvington was not afraid of dying.
"She just didn't want to leave her children and her grandchildren," Hugh Elvington said.
She had talked about her funeral with her family members — and she went to the extent to plan it in its entirety and pay for it in 2013. She didn't want her hair teased. She didn't want panty hose. And she wanted to be buried in the dress she wore to her son Hugh's wedding — she paid too much for it and wanted to wear it one more time, Margol Elvington said.
Mary Ann Elvington wanted the funeral to be at 7 p.m. so nobody had to leave work to attend. She didn't want pallbearers, just her children and grandchildren to carry her casket. Holding Grammy one more time.
There were no loose ends. All the family members and friends had to do was simply show up.
"She prepared us for this, but not the way it happened," Harold Elvington said. "We miss her greatly."
Mary Ann Elvington's body was discovered near a church.
"Of all the places mom could have been found, it gave us a great comfort in a weird way," Harold Elvington said. "We found her at the foot of the cross.
"Through faith and family and friends, it's the only thing that can keep you going … leaning on each other."
Hundreds of people came to services for Mary Ann, showing love to the family. Harold Elvington said many people approached him saying, "I know you don't know me but your mom impacted my life."
With seven cakes in the freezer and food unable to fit in the refrigerator from community members showing love, the family is still receiving cards weeks after Mary Ann Elvington's death. Dozens of flowers were sent to the family and spread across her grave.
* * *
Now Mary Ann's family awaits what's next in the investigation.
"There are a lot of questions we don't have answers to," Harold Elvington said. "Hopefully it'll come out, but if it doesn't, it's OK."
Harold Elvington believes his mother kept her faith until her last moments, even in the presence of her killer.
"I really smile more than I cry because I know where Mom is," he said. "She went out a warrior, protecting her family and working for the lord. I guarantee she was preaching to him."