Authorities charged a suspect in connection with the 2016 murder of a Little River woman at Myrtle Beach Mall, the Horry County Police Department announced Friday.
Dominique Hemingway, 26, of Tabor City, North Carolina, faces charges of murder, possession of a weapon during the commission of a violent crime and armed robbery in connection to the case. Police could file additional charges.
On Jan. 8, 2016, Frances Mae Davis was fatally shot in the mall's parking lot. She had been sitting in a car parked outside the J.C. Penney at the mall waiting for her daughter, who was inside the store. Her daughter found her bleeding in the vehicle's passenger seat without her purse.
A mother of three, Davis also had five grandchildren and seven great-grandchildren. She was murdered a day before her 79th birthday.
At a news conference Friday, her daughter, Michele Gagne, thanked Horry County police for their work in investigating the murder. Her mother's death has been "very hard on our family," she said.
Hemingway has been incarcerated at J. Reuben Long Detention Center since October 2017, according to online records.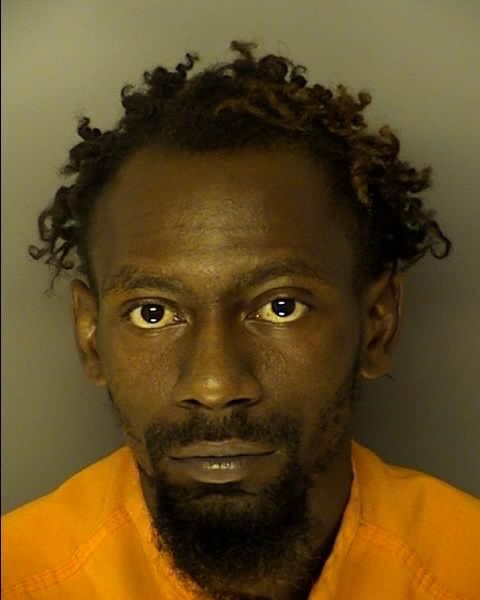 He was booked on robbery and kidnapping counts in connection with a home invasion in Loris reported on Sept. 28, 2017. A woman told police two men entered her home on U.S. 701 North and robbed her of $360 in that case. One of the suspects placed a gun to her head, she said. Police also charged Tareek Hemingway of Green Sea with armed robbery, kidnapping, pointing and presenting a firearm, possession of a weapon during the commission of a violent crime and possession of a weapon by a convicted felon in connection with that incident.
While authorities didn't elaborate on what led to Hemingway being charged in the 2016 murder — they said the investigation is ongoing — Horry County Police Chief Joe Hill said information from a community member assisted in identifying him as a suspect.
Hill said police believe Hemingway may have been living in Horry County at the time of the murder or at least had ties to the area.
He pleaded guilty to a marijuana possession charge in 2016 after North Myrtle Beach police arrested him.
Myrtle Beach police charged Hemingway with armed robbery and strong-arm robbery in relation to two separate incidents that happened on April 19, 2016, Myrtle Beach Police Cpl. Tom Vest said. The two charges remain pending.
Hemingway was also convicted of felony breaking and entering and larceny charges in Columbus County, North Carolina, in 2011. In that same county, he was convicted of carrying a concealing weapon in 2016.
At Friday's news conference, Hill acknowledged Gagne and other family members of Davis in attendance.
"I want to thank her family for their persistence, their cooperation and collaboration with the Horry County Police Department to bring us to this day," he said.
Horry County Police Chief Deputy Ken Davis said, "Nothing can make up for a loss like this. This is a tough day for some folks, and it's a great day because we're finding some justice and some fruition in this case."
Gagne filed a lawsuit that remains pending against the mall; Universal Protection Service; J.C. Penney's parent company and Jones Lang Lasalle Americas, Inc., a company that provides real estate services.
"Defendants owed a duty to Plaintiff and the general public to exercise caution and provide security and protection for its customers and invitees against others who violate any laws, ordinances, or otherwise do anything that would put the public and invitees at risk," the suit states.
The murder investigation remains active. Anyone with information about this case is asked to call the HCPD at 843-915-8477.