"Total chaos" was how one caller described the scene the night of July 26 at Waccamaw Bingo.
"We need an ambulance right away," the caller said, adding two men entered the establishment and shot two people. "They're laying here bleeding to death!"
Horry County Police Department released numerous 911 calls Wednesday afternoon that shed light on the terror felt by those at the Forestbrook bingo hall off U.S. 501 that night.
The business' operators, Steve Johnson, 73, and his 46-year-old son Sparky Johnson, were gunned down at the parlor during the robbery. Both men were from Sumter.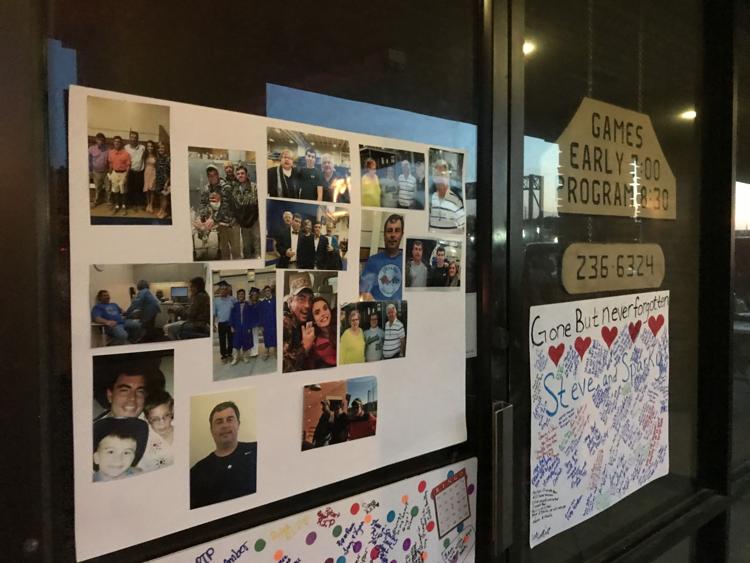 "Yes, I'm here, and I'm telling you these people have been shot! They're dying! Please hurry!" a person screamed before shouting at others to be quiet. "The owners have been shot and they're laying in the floor!"
The mayhem in the background can be heard as the caller is heard saying, "Come on, Sparky, please! Don't die on me, please! … Oh, God. I've got to call the parents. I've got to call somebody."
In the calls, dispatch workers can be heard attempting to calm callers down as they try and find out more information.
Callers speak of how they heard five or six shots fired. One reported that two victims had been shot: one was shot in the chest, and the other was struck in the stomach.
"We think two men have been shot, the main people that work here," a caller said, describing the "pandemonium."
"We're all playing bingo; There's like 300 people here," the caller said. "A lot of people are leaving now."
Multiple recount how a perpetrator wearing some type of face covering fled the scene.
One caller reported sitting under a table while contacting authorities, another taking refuge in a closet. Another caller yelled landmarks like nearby restaurants.
A caller who said they worked at the parlor exclaimed "Steve! Steve!" before frantically searching for a friend and sobbing.
Two Georgetown men have been charged in connection with the incident.
Derrick Rivera, 29, is charged with two counts of murder, two counts of armed robbery, possession of a weapon during the commission of a violent crime and possession of a weapon by a convicted felon.
Bradford Britton, 40, faces charges of two counts of murder and two counts of armed robbery.
The Johnson family has said there are no plans currently to reopen the parlor.