Working with his partners was Forestbrook Elementary School student Lucas Redden's favorite part about his technology project.
"It's an arm bot that was really destroyed and basically we took and it and we were finding ways without the instructions to fix it up," Lucas said. "It took us like four weeks. We were in there for like our recess."
Lucas was one of about 1,000 students who presented at the 14th annual technology fair at the Myrtle Beach Convention Center on Wednesday.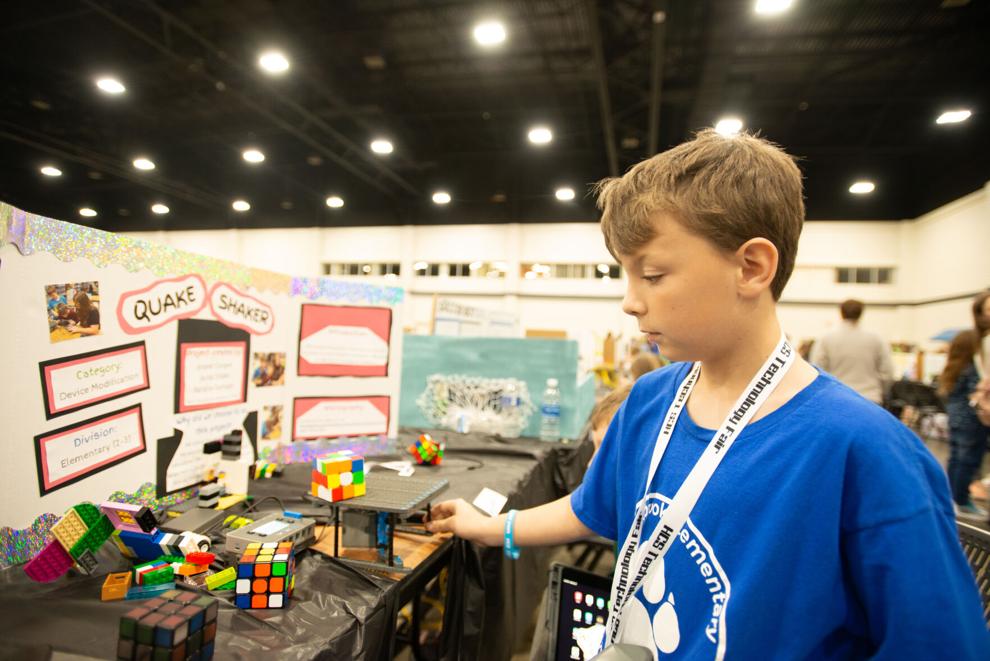 Rhosewyn Hegler, Alexander Slider and Lucas agreed that sometimes it was hard to get along while fixing up their robot, but as the three stood in front of their poster and showed people nearby how their robot could pick up a small stuffed animal, it was a seamless collaboration. 
Horry County Schools has hosted the technology fair since 2010 and this year, students from 46 schools showcased over 600 technology projects to their community, according to Horry County Schools spokesperson Lisa Bourcier.
There are 16 categories students entered projects into for judging, including animation, robotics, digital applications, programming, and graphic, audio and video production.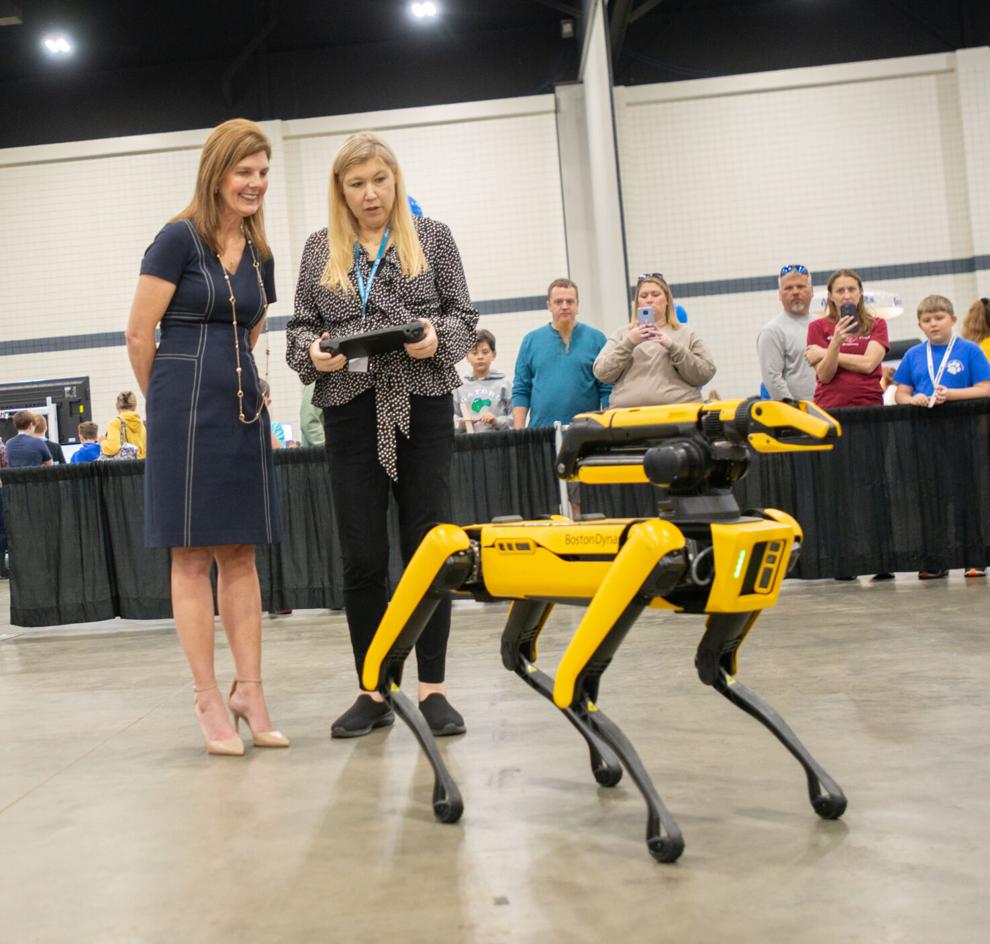 "I made inspirational stickers. They are for children that may get bullied or just for anybody that needs inspiration in their life," St. James Intermediate student Abby Silber said while showcasing her project. "I liked being able to do it from scratch and using my own iPad to make it."
Many students based their projects off of some of their favorite things. 
Carolina Forest Elementary School student Ananiah Cooper combined coding with her love of cats to create a computer game that teaches the user cat facts. 
"I have one house cat and one cat outside and there's a lot to teach because some people may not know a lot about cats," she said. "It was hard to do this and it took a lot of work." 
The technology fair gave local students an opportunity to get creative and share their passions with each other and the community.
Carolina Forest Elementary School students Abel Irish and Lenka Viazanica made their project dog-inspired after their own pets at home.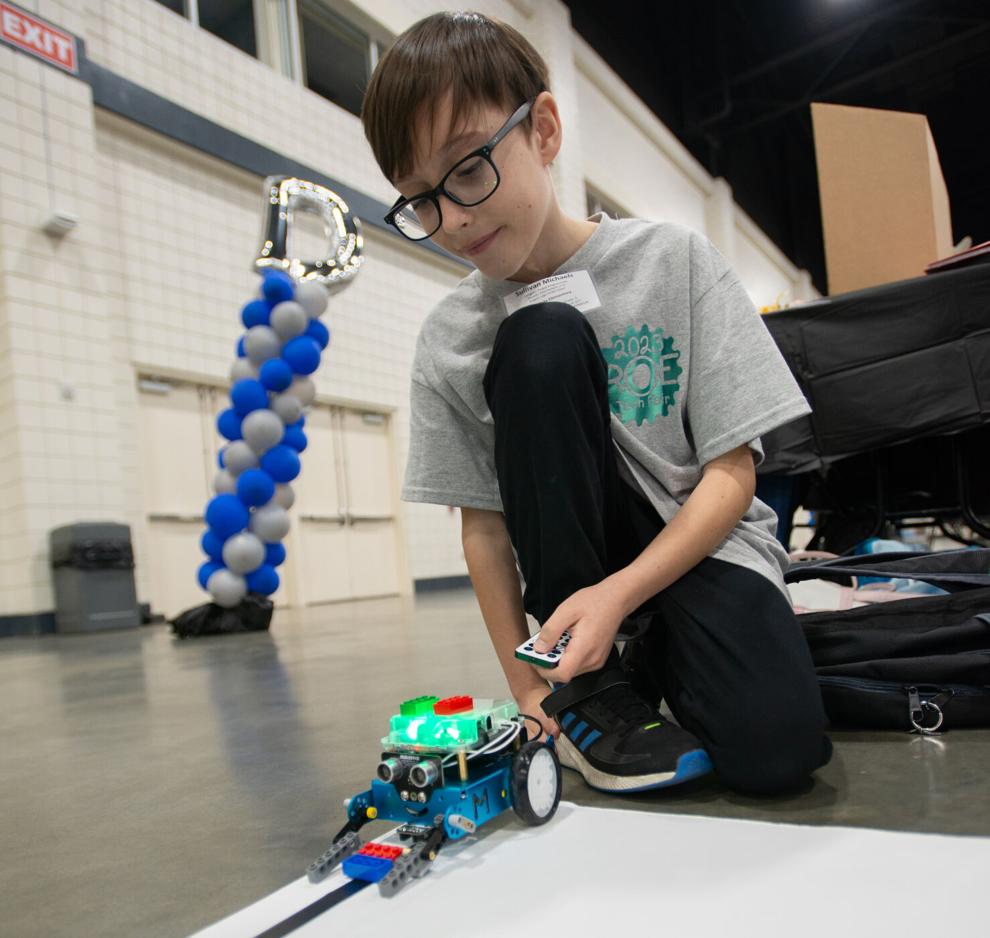 "Our project is how to train a dog. We both have dogs," Abel said. 
"How to train a dog is more fun than we thought," Lenka said, "and we can help others." 
Judges evaluated the students' projects and winners will be announced during the virtual awards ceremony the week after spring break, Bourcier said.