As Art Willms looked to fix his flag on the shore of North Myrtle Beach Sunday afternoon, Zaid Sanaw stepped in and lent a little ingenuity with a knapsack string to secure the flag to the pole.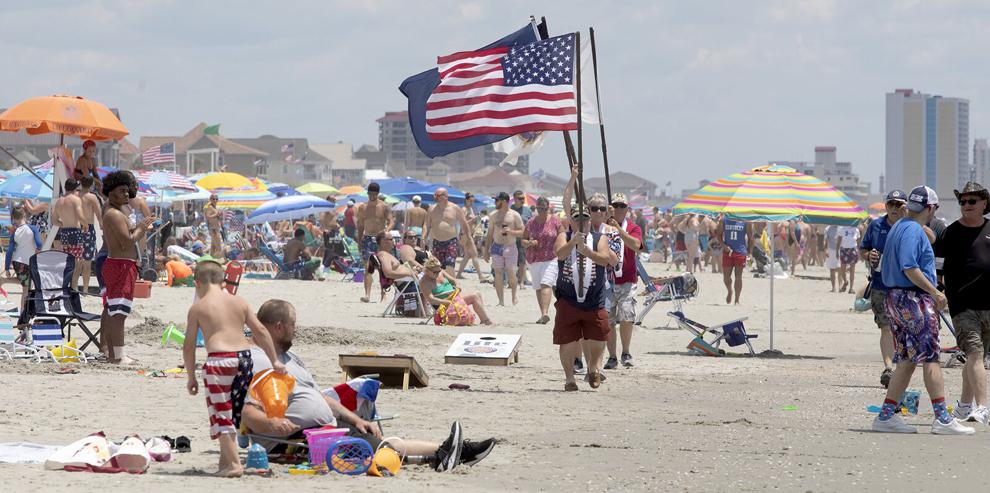 The two men – Willms of the American Legion Post 186 and Sanaw originally of Iraq and now living in Charlotte – joined thousands on the beach for the American Pride March and Salute from the Shore.
"It's my pleasure to do that," Sanaw said. "It's my pleasure to help."
Sanaw, who came to the United States in 2014, views celebrating Independence Day as an honor.
A few yards from Sanaw and Willms, the beach access at Main Street and South Ocean Boulevard was lined with full-sized American flags as folks waited for volunteers to march on the beach and to watch the military flyover.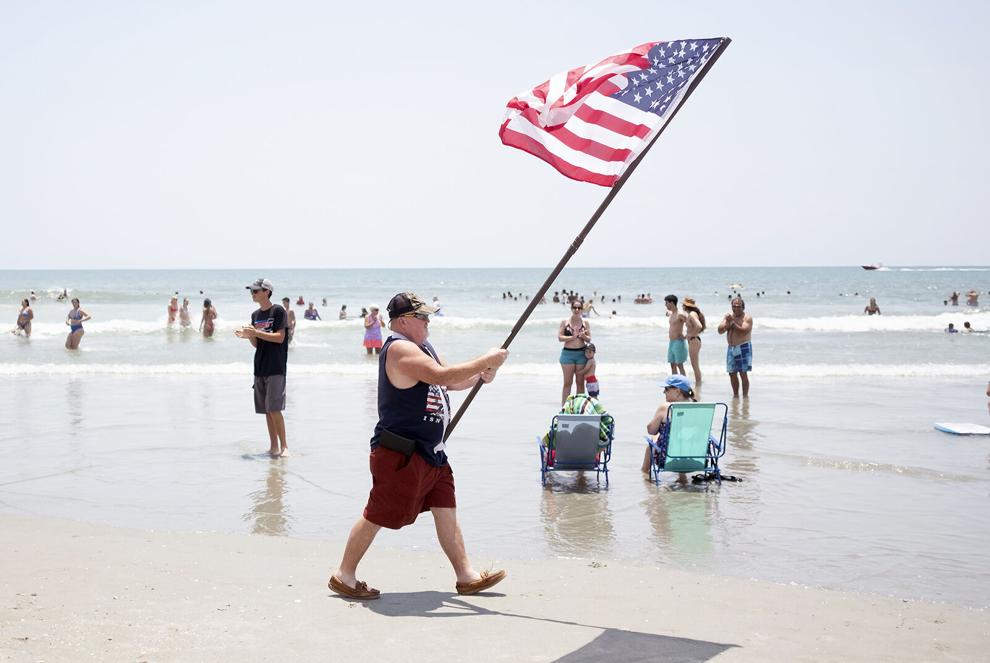 The tide rolling in seemed to have no effect on those that took up Old Glory and anchored her into the sand, waiting for the marchers to arrive.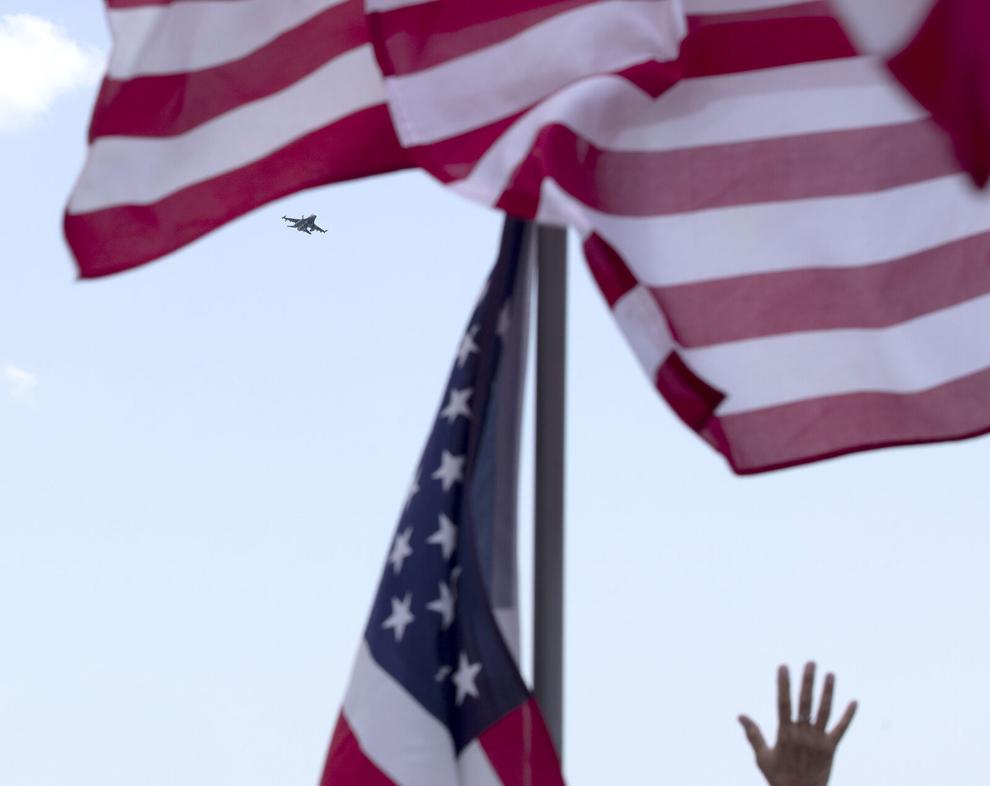 Josh Beck, a firefighter with the North Myrtle Beach Fire Department, was a part of the first team that came from the north end of North Myrtle Beach. Beck said that there was an immediate round of applause from beachgoers enjoying their holiday.
"It's always awesome to be involved with events like this," Beck said. "Just the outpouring from the community, hearing the clapping and the chants. There's so much outpouring of respect and the love of a nation."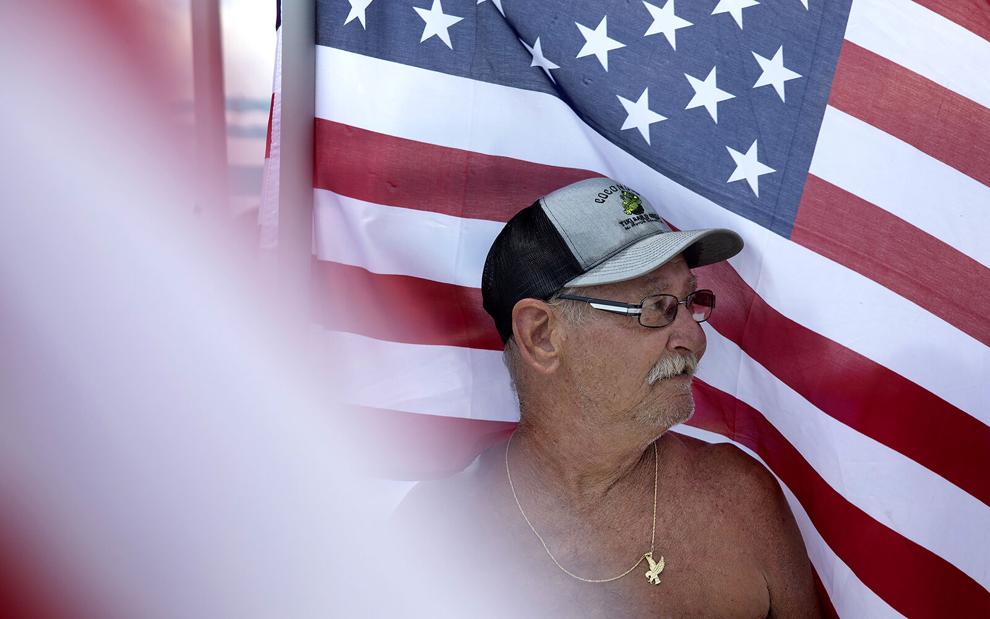 Following Beck and helping hand out flags was Beck's five-year-old son Jackson. Beck said that having his son in attendance for these kinds of events and seeing the support from strangers across the beach is awesome.
"I try to get him involved in as much as possible," Beck said.
Beck, who has been in the area since 2003, said that the numbers for Sunday afternoon's event is typical of a North Myrtle Beach event. Beck said that he overheard conversations about the flyover that was happening later in the afternoon and the talk then turned over to the flag ceremony on Main Street.
"There were a bunch of people packing up their stuff to head south so they could get here to see this," Beck said.
The ceremony was capped with the flyover that included three different military aircraft, soaring over beachgoers.
"He loves watching the big plane come over," Beck said about his son. "It's going to be cool for the little guy to see all that."
American Pride March, Salute from the Shore in North Myrtle Beach
As the planes flew over and the marchers made their way through the flag laden path, friends, family and strangers alike celebrated together the birthday of a country that they hold near and dear to their hearts.
"It's great seeing the outpouring of respect from our community for our country," Beck said. "It doesn't matter where these guys are coming from, we are all Americans."