A new restaurant sandwiched between Myrtle Beach and North Myrtle Beach is planning to bring the flavor of the Balkan region to the Grand Strand.
Kingston Bistro, located at the old Copa Cabana Bar and Grill building at 9734 N. Kings Highway, will bring a blend of Balkan, primarily Bulgarian, and American styles together.
"The big thing for us was in Myrtle Beach and North Myrtle Beach and the surrounding areas, you have so many seafood restaurants, steakhouses and everything like that. We kind of wanted to pick on that you really don't see in this area," said Andrew Bookout, co-owner of Kingston Bistro. "There's no Bulgarian restaurants. There's a few European but even there, it's kind of the same food as about everywhere else."
Bookout hopes that with this new flavor entering the melting pot of restaurants on the Grand Strand, it can help attract not just a new clientele but also give people a chance to experience something they've never had before.
"The reason I went with a bistro is so we are not set to one type of food," Bookout said. "That way we're not a seafood house, we're not a steakhouse, anything like that."
Bookout said that while they're not looking to be tied down to one type of style, there still will be menu items like steak and ribs – just with a different twist.
"With our dinner menu, I took a lot of my specialty items, some of the more popular ones that I've done with weddings and I kind of used that to build our menu," Bookout said.
Bookout, who is the food and beverage director at the Avista Resort in North Myrtle Beach, has been in the catering business for almost a decade. During that time, there have been several dishes that he has done for banquets and weddings that have done incredibly well and that is what has been the driving force behind the menu.
Limon cilantro chicken is one of those dishes that has been a hot commodity at the events Bookout has worked.
"It's just a really good dish," Bookout said, adding that the entrée will come with chili roasted potatoes and a vegetable medley.
Helping bring the flavor of Bulgaria to the Myrtle Beach area is his fellow co-owner Stella Ivanova, who is from Bulgaria. Ivanova said that Bulgarian food is more grilled or baked instead of fried and can resemble Italian food in some respects.
"Italians use a lot of basil, we don't use that pretty much at all," Ivanova said. "We use savory or parsley mostly for flavor, not for garnish."
Several dishes have a special touch from Bookout, like the Bulgarian meatballs – which typically come with fries and ketchup.
"Mine will actually have pepper relish on it," Bookout said.
Some traditional dishes that will be featured on the menu are the salads, which are done quite differently in Bulgaria.
"They really don't have a lot lettuce in their salad," Bookout said. "It's mostly cucumbers, tomatoes, cheese, everything like that. But I'm going to try to incorporate some lettuce in with it, just try things out."
Bookout said that what makes these dishes special is that everything is made in house.
"We don't have a freezer in the building," Bookout said. "Our french fries, everything will be homemade. Pretty much made to order. Some of my sandwiches have liked shaved steak so I'll be slow-cooking prime rib, making the shaved steak out of that."
The vegetables, aside from the Bulgarian spices and seasonings, will come from local vendors. Even the meat will be coming from local farms, Bookout hopes.
"[We're] trying to go fresh with everything," Bookout said.
Bookout said that the bistro will come with a full bar, with a plan to incorporate mixology into their drink menu.
"We're not going to be like a beer place," Bookout said. "We will still have beer. We're going to get tap beer but compared to other places around here, we won't really be like them where we have 50 different beers on tap."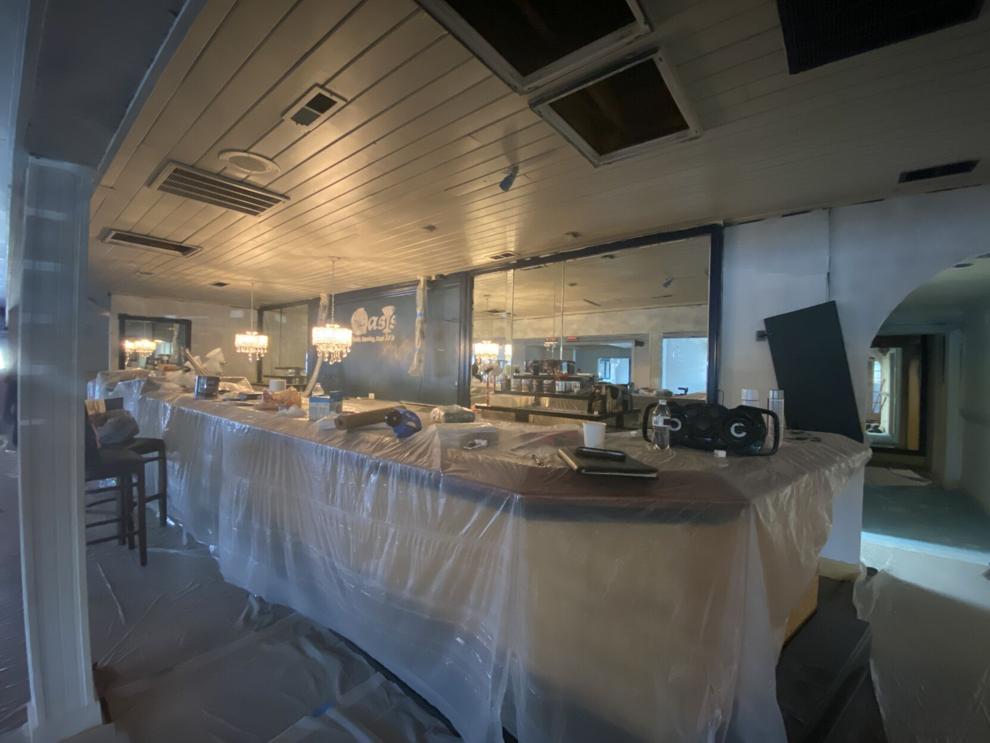 When it comes to the prices, Bookout said that the while the food presentation will give off a fine dining feel, it won't hit your wallet hard.
"The price for our meals will be more reasonable," Bookout said. "You're not getting a little tiny piece of food for $100. Ours will be good-sized plates of food, ranged from 15 bucks to maybe 30 bucks."
Bookout hopes that Kingston Bistro will be good to go and ready to open by Sept. 1, with operating hours daily between 11 a.m. and 11 p.m.