Myrtle Beach drivers can expect to see traffic delays at several roads as well as road closures Saturday at areas of Grissom Parkway and Ocean Boulevard to make room for Myrtle Beach Marathon runners.
"Vehicles will not easily be able to cross Ocean Boulevard during the race hours on Saturday morning," Meredith Denari, assistant director of public information for the city, said. "Remember that US 17 (commonly called "the bypass") is not part of the course, so use it to travel north and south on Saturday."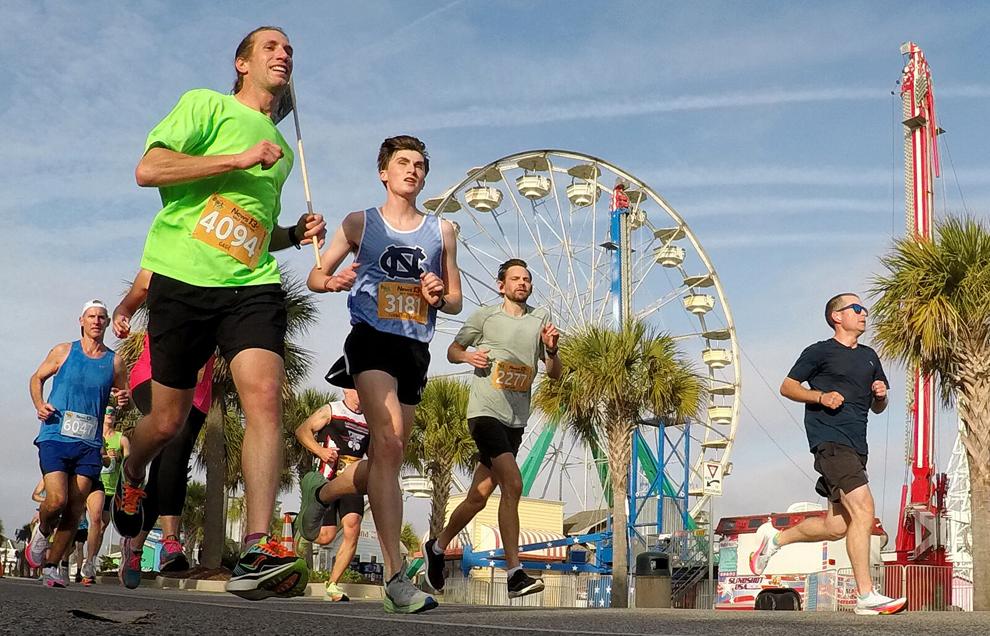 The Myrtle Beach Marathon begins its full and half marathon races at 7 a.m. and lasts through 1:30 p.m. Roads will begin experiencing delays as early as 4 a.m. until 2:30 p.m.
All northbound lanes of Ocean Boulevard from South Kings Highway to 31st Avenue North will be closed from 6:30 a.m. to 10 a.m. One northbound lane of Ocean Boulevard. from 31st Avenue North to 52nd Avenue North will be closed from 6:30 a.m. to 11 a.m.
All lanes on Grissom Parkway will be closed from 21st Avenue North to Mr. Joe White Avenue from 4 a.m. to 11 a.m. All lanes will be closed from 29th Avenue North to 21st Avenue North from 4 a.m. to 8 a.m. One southbound lane will be closed from Grand Daddy Boulevard to TicketReturn.com Field Pelicans Ballpark from 8 a.m. to 2:30 p.m.
Drivers are advised to use Oak Street or 21st Avenue North to access the John T. Rhodes Myrtle Beach Sports Center and Myrtle Beach Convention Center. Hotels should advise guests to park west of Ocean Boulevard for the duration of the marathon on Saturday.
Denari said drivers in Myrtle Beach should also expect heavy traffic delays on Grande Dunes Boulevard, Mr. Joe White Avenue and the Kings Highway areas, says Denari.
Traffic on Grand Dunes Boulevard will be delayed from North Ocean Boulevard to US 17 Bypass from 6:45 a.m. to 12:30 p.m.
Traffic on Mr. Joe White Avenue will be delayed from Ocean Boulevard to Grissom Parkway from 6 a.m. to 11 a.m., and from Grissom Parkway to Kings Highway from 6 a.m. to 11 a.m.
Kings Highway will be delayed both ways from Center South to South Ocean Boulevard from 6:45 a.m. to 12:30 p.m. and delayed on its southbound lane from Mr. Joe White Avenue to Farrow Parkway from 6:30 a.m. to 9:30 a.m.
"Please be patient and plan to share the road with runners or seek an alternate route," Denari said.
Spectators can observe the race at several intersections along North Kings Highway, South Kings Highway, North Ocean Boulevard and other roads.