Another Grand Strand golf course could soon see redevelopment.
Plans submitted to Horry County Government call for 330 homes to be built at what is now The Witch Golf Club. The property is located off S.C. 544 across from Myrtle Ridge Drive between Conway and Socastee.
G3 Engineering & Surveying is requesting that nearly 120 acres be rezoned to allow for commercial and residential development.
Horry County Planning and Zoning Director David Schwerd said the rezoning request is for the nine holes closest to S.C. 544 and includes the clubhouse area.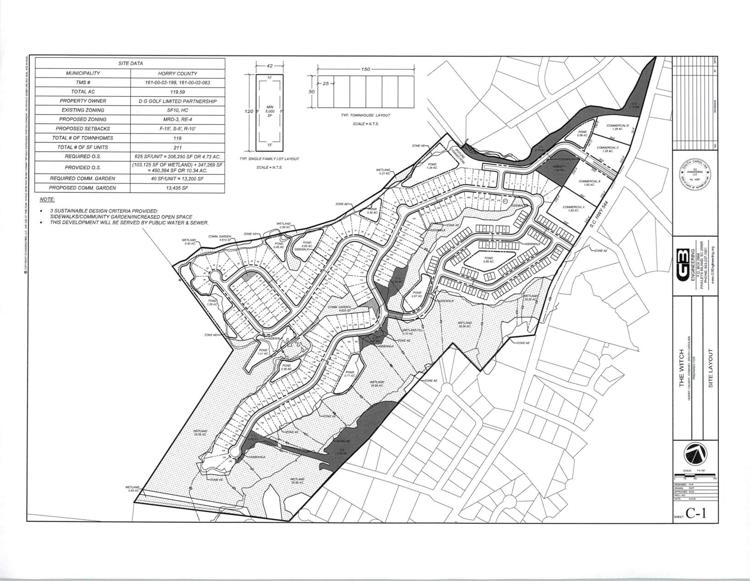 What's proposed are 119 townhomes and 211 single-family homes — a density of 2.9 units per acre — with all lots having recreational open space, a community garden and a 100% increase in open space.
The site contains about 38 acres of wetlands, and none of the units and lots that have been proposed are in the floodplain.
Under the property's current zoning, single-family homes are already allowed to be built there. The rezoning, however, would permit townhomes and a smaller size for lots.
County officials must decide if a 50-foot road can serve as a single access point for two cul-de-sacs that both have more than 50 lots — one with 78 lots and the other with 60.
The course is operated by DG Golf Management. A representative for DG could not be reached for comment.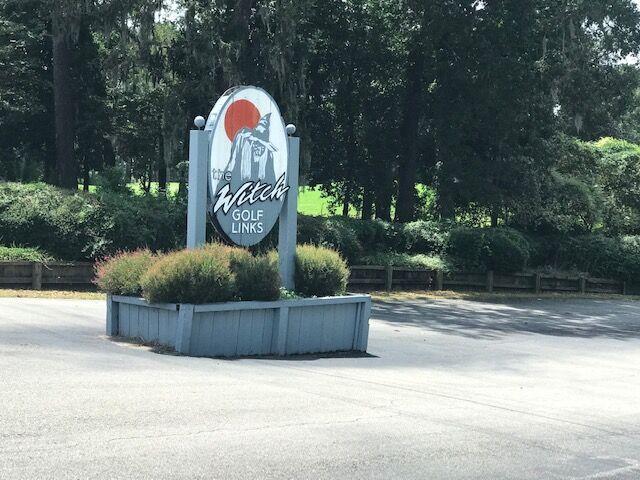 The Horry County Planning Commission is scheduled to vote on the rezoning  request during its Sept. 3 meeting. That meeting is set for 5:30 p.m. in Multi-purpose Room B at the Horry County Government & Justice Center, 1301 Second Ave. in Conway.
They will also discuss the project during a virtual workshop set for 3 p.m. Thursday, Aug. 27. No votes will be taken at the workshop, which will be broadcast at horrycounty.org and the Government Access Channel (Spectrum/Time Warner channel 1301 or Horry Telephone Cooperative Channel 14.)
Once the commission makes its recommendation, the rezoning proposal goes to Horry County Council for a final decision. County council must vote in favor of the rezoning three times for it to be approved.