Parked in the sixth row between blinding chrome and shiny tanks of Harley-Davidsons, Hondas and Indians, a bedroll is strapped to the back and the tank is covered in faded stickers from other states.
Jeff Curry nodded towards the motorcycle and back at the man changing tires under a tent. He ripped the page from his spiral notebook and walked towards the tent.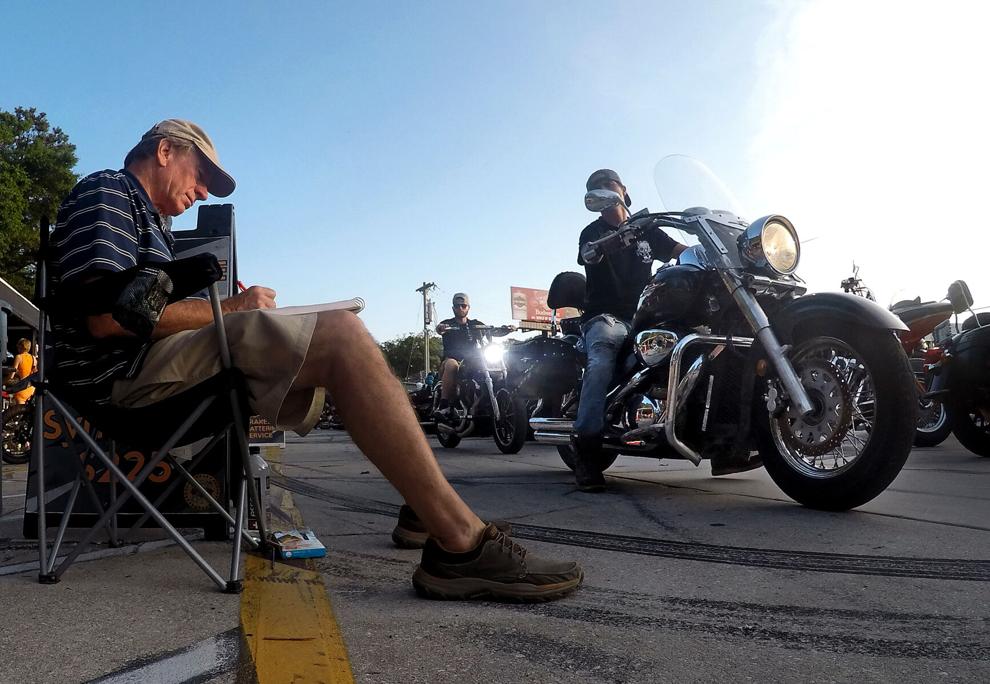 "He's going to make a tattoo of it," the Murrells Inlet artist said of a pencil drawing of a motorcycle he'd finished for Jay "Fin" Fen.
Fen pulled his bandana a little lower on his forehead and looked at his grease-blackened hands. He smiled but he didn't dare touch the drawing.
"Yeah. It's a 2006 but it's made out of about 10 different bikes," Fen said of his motorcycle on the edge of the parking lot at Suck Bang Blow as the Myrtle Beach Bike Rally got underway on Saturday. "My dad built it. I helped. Well, he did everything. I was young. He did all the work. I, pretty much, held the flashlight."
That was when Fen was growing up in Roseau, Minnesota. It's the last city on Highway 310 before the Canadian border.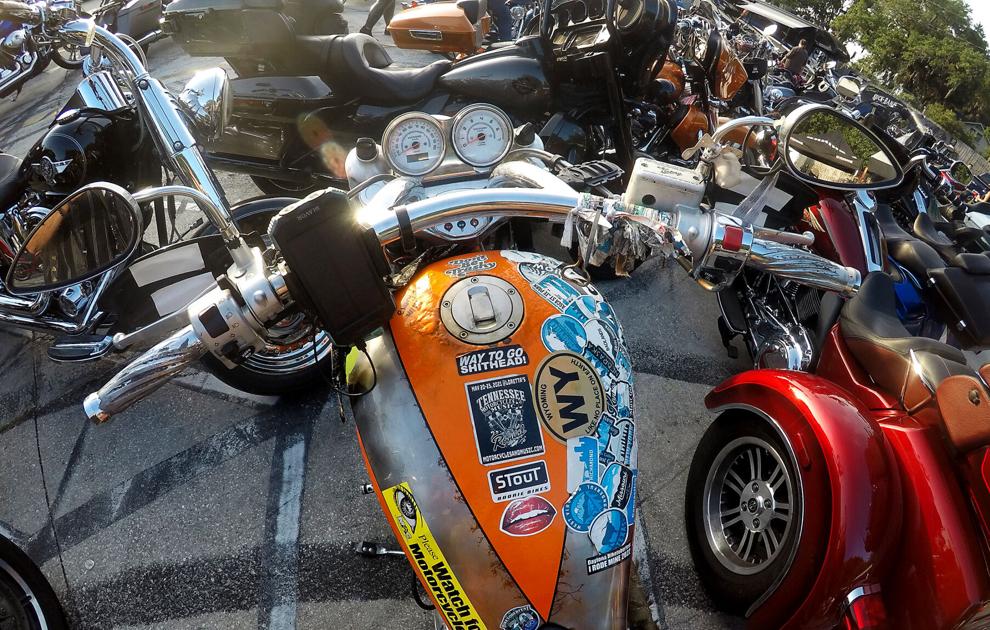 He left Roseau last year with a friend for a road trip bound for the gospel music festival at Loretta Lynn's ranch and searching for time away from loss, death and a friend's suicide.
"It was my first real road trip. I needed to get away," Fen said. "I just got hooked on it, being out there. He went back home and I went the other way."
Fen marked his 26th birthday a few days ago and marked the 27,700 miles he's driven since he left home. In a few days, Fen will be marking more miles on the odometer as he leaves Murrells Inlet heading back to Loretta Lynn's music festival. After that? Fen will be picking up jobs at bike shops as he continues on his unplanned, unchartered trek that's taken him to 40 states.
"He's a nice guy" Curry said settling in a camp chair on the edge of the parking lot as a red trike passed blaring "Buy Me a Boat" by Chris Janson. "I've been doing this for about 10 years. I do watercolor too."
Curry studied a picture on his phone and quickly sketched out saddlebags.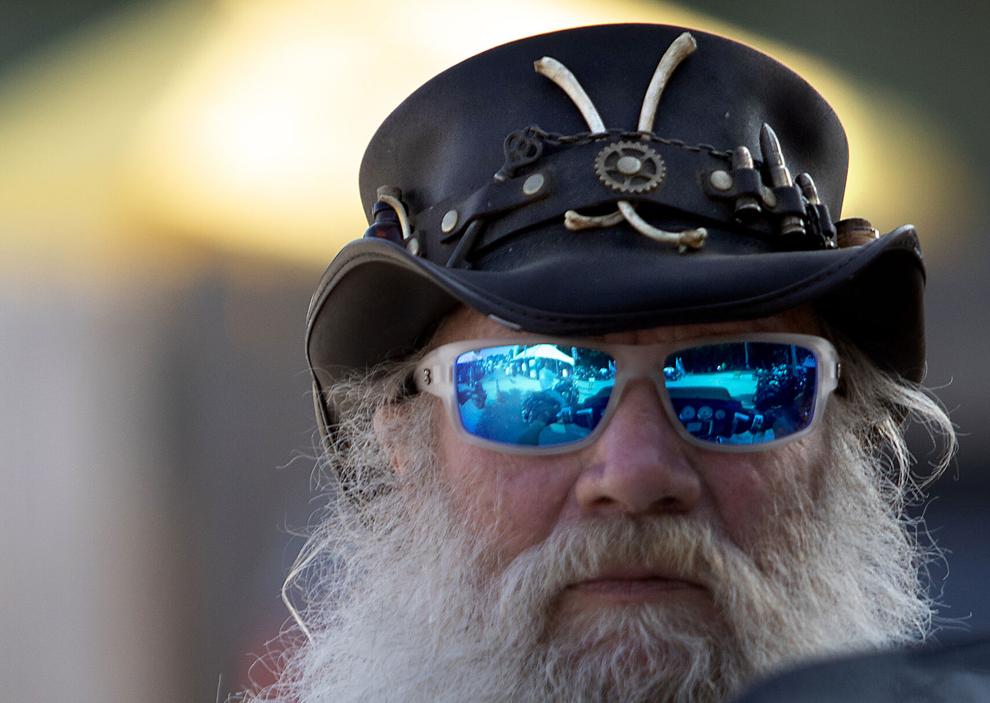 "This one isn't here," he said, stopping short as another biker passed with "Country Folks" thumping from the speakers. "He's got cancer and it's in New Jersey."
The crowd was getting thicker as the sun was waning on Saturday at the biker bar at the northern mouth of Murrells Inlet.
A four-man band was playing Stone Temple Pilots' "Interstate Love Song" inside the bar a few feet from a framed poster Curry had drawn for to commemorate Bike Week.
People squinted walking out of the bar to the back lot filled with women selling shots, teasing customers and smiling as men huddled up daring each other to pay for a spanking.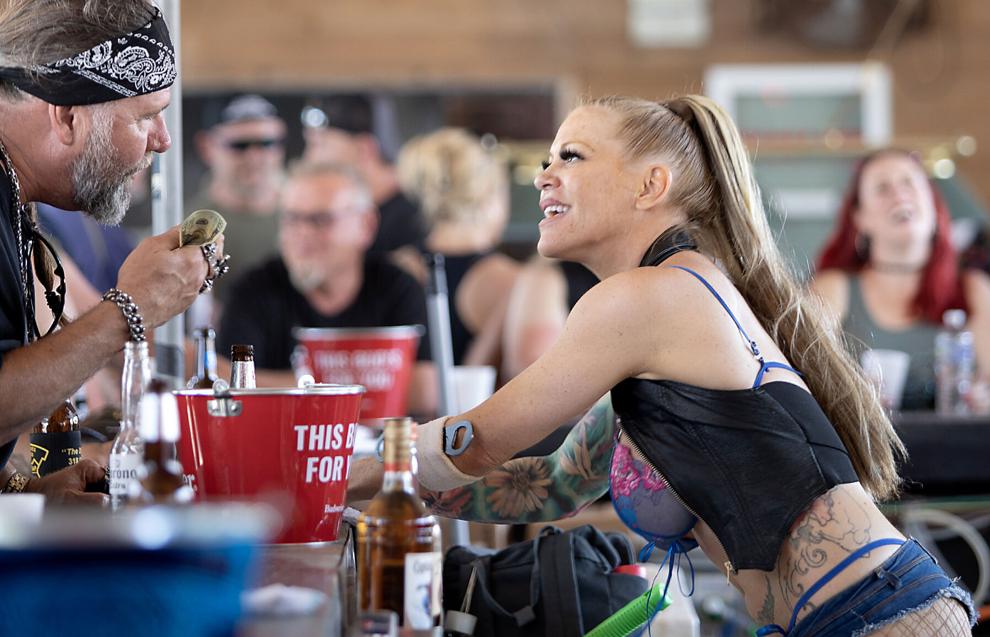 The rally spans past the SBB parking lots and back lot with "Bikers Welcome" signs and banners in front of businesses from the North Carolina line in Little River and south into Georgetown County.
A stone's throw from SBB is the Beaver Bar with music, vendors and chairs dangling from oak trees for those who need a shady break. Up U.S. 17 into Garden City is Spokes and Bones Saloon with several themed bars and gathering spots.
Into Socastee off S.C. 707 is the Rat Hole with bars and 15 acres for the biker rodeo games.

Barefoot Landing towards North Myrtle Beach has vendors and biker events as well as a Harley-Davidson dealership, various other bars and businesses on the Grand Strand.
The rally continues through Sunday, May 21, overlapping with the last day of the Blue Crab Festival in Little River showcasing food, vendors and entertainment.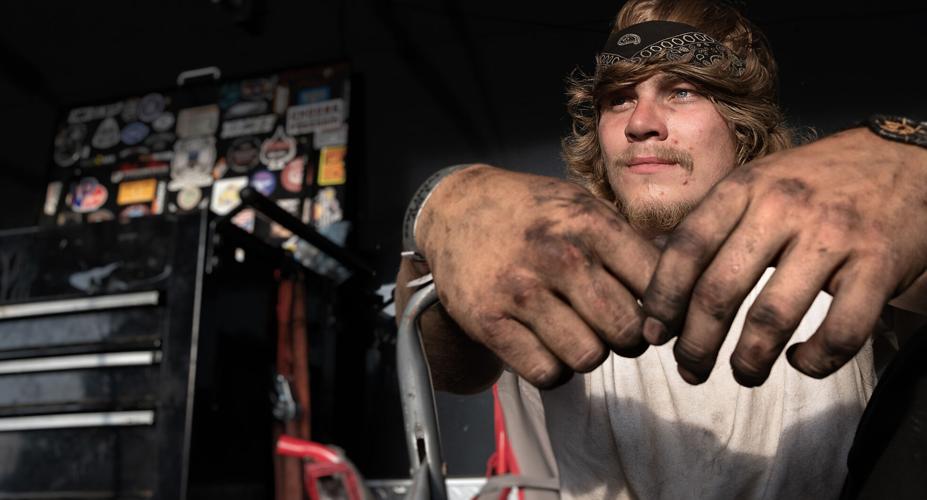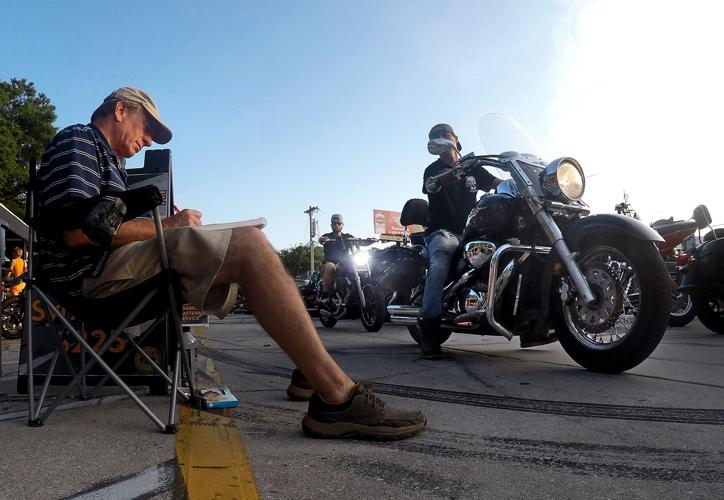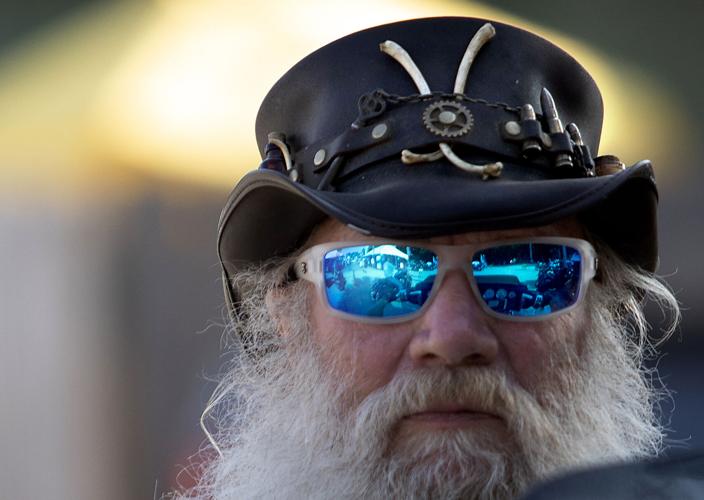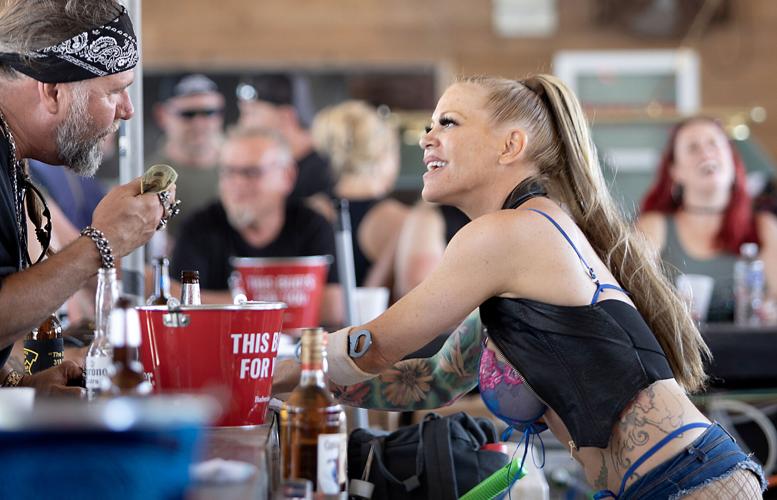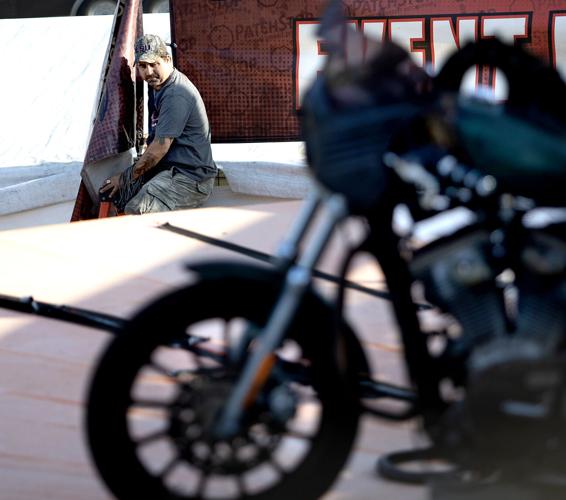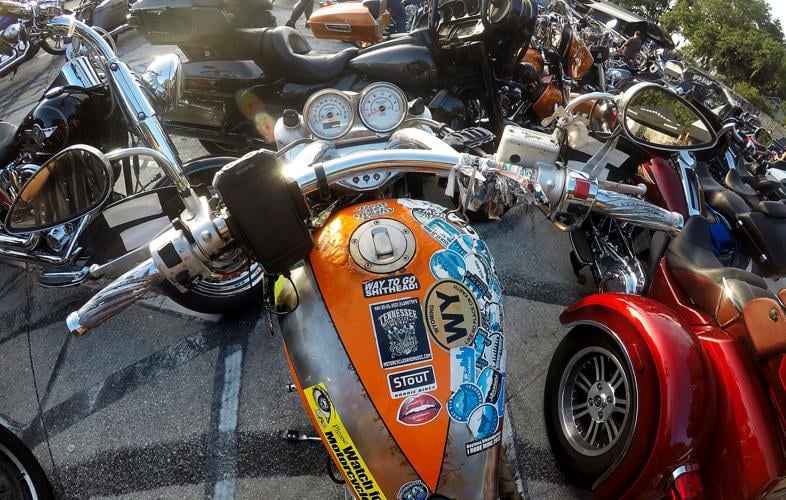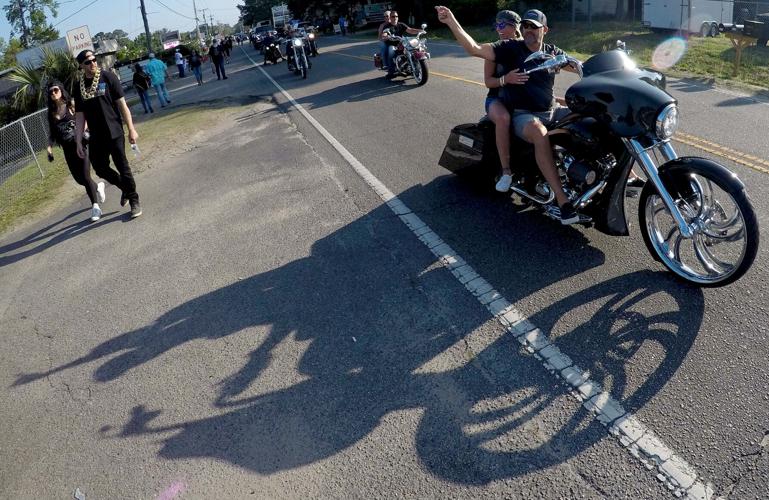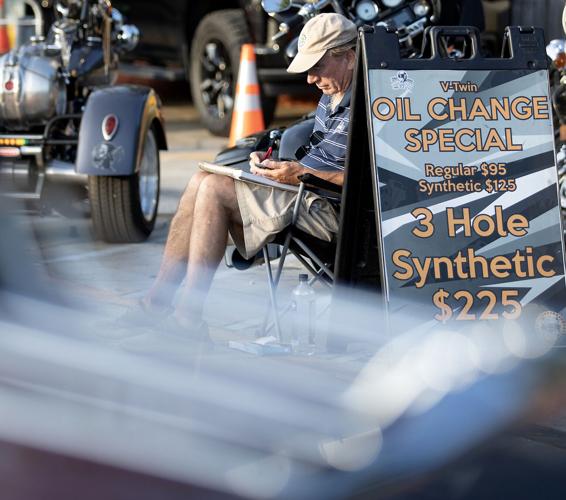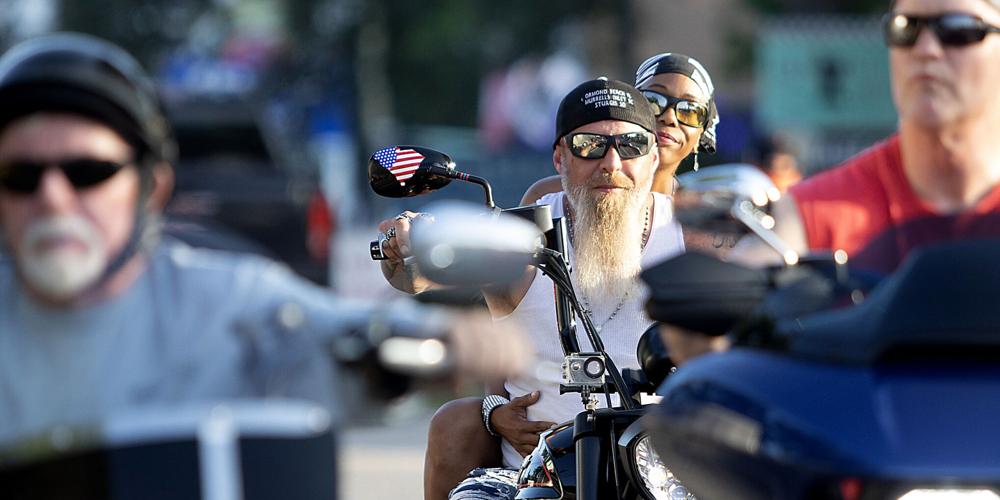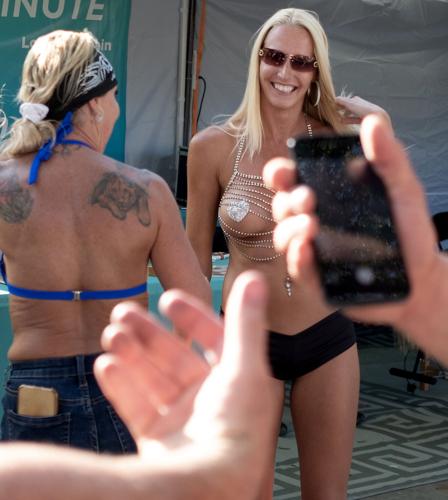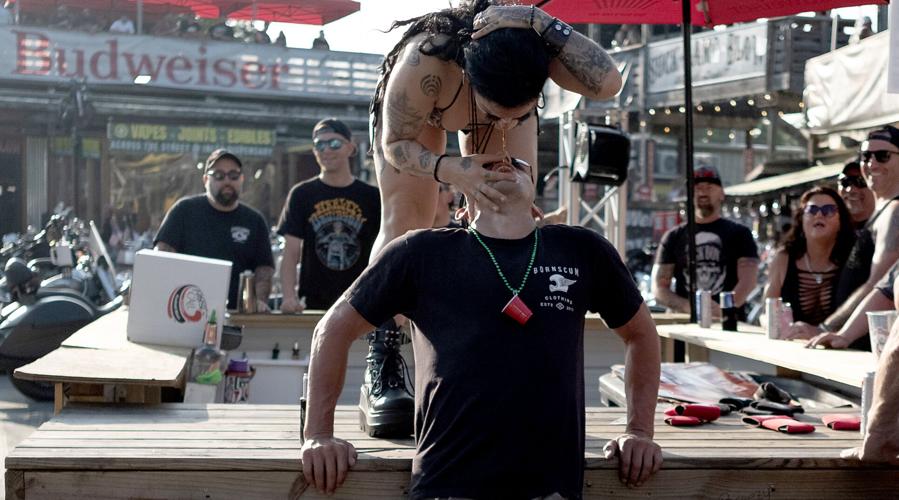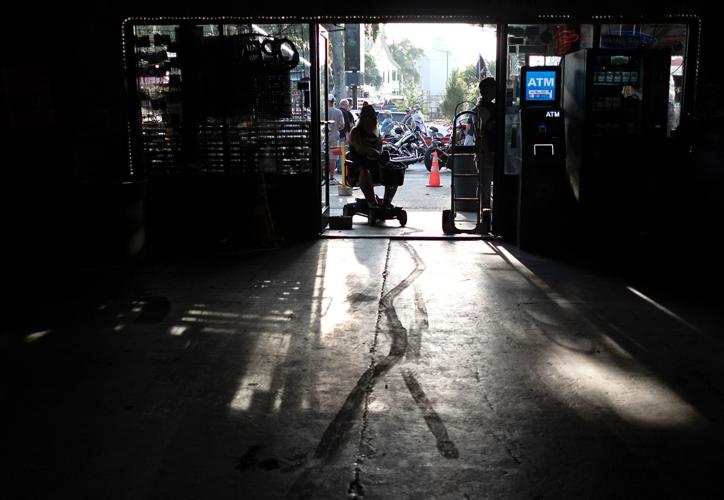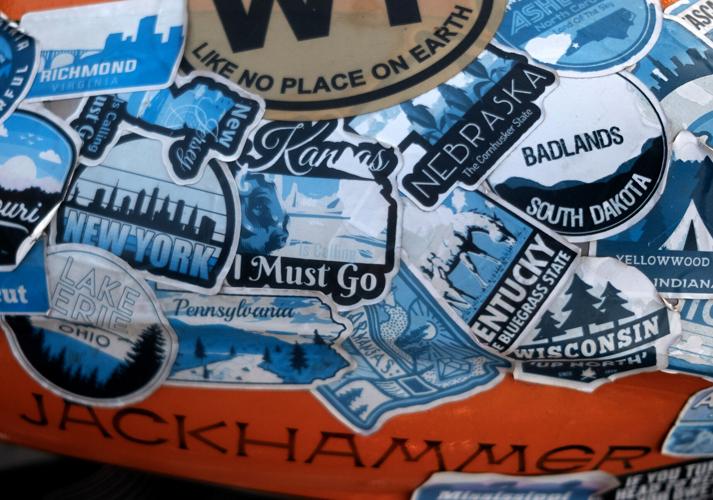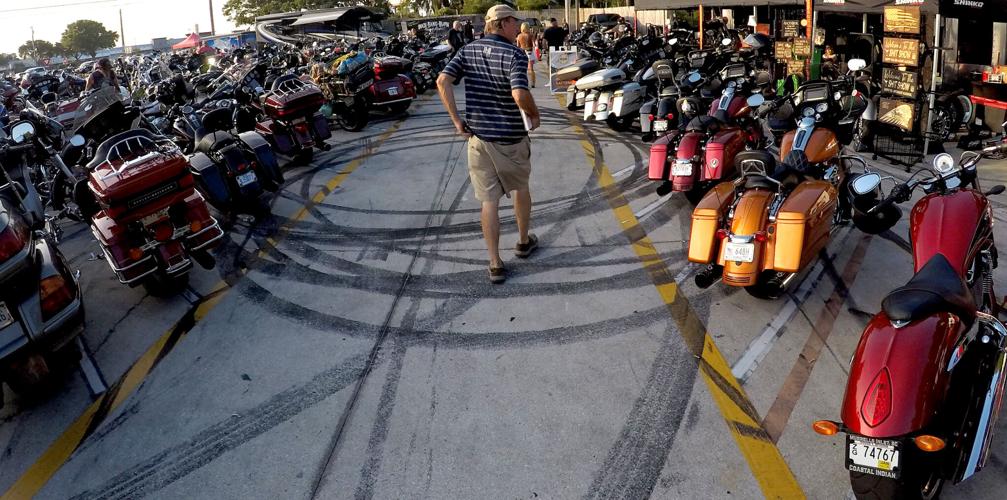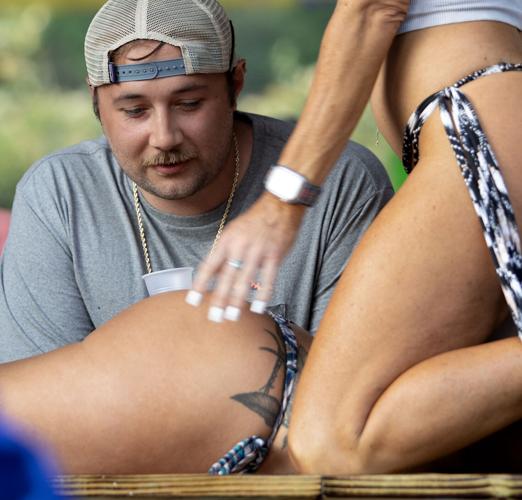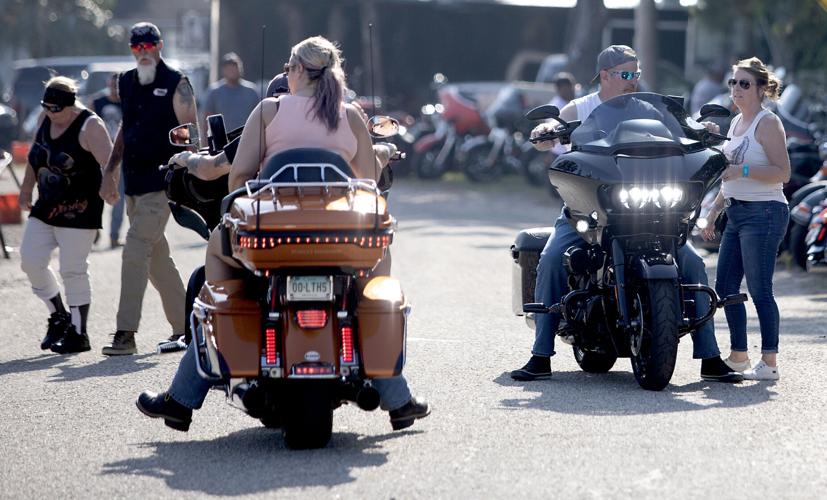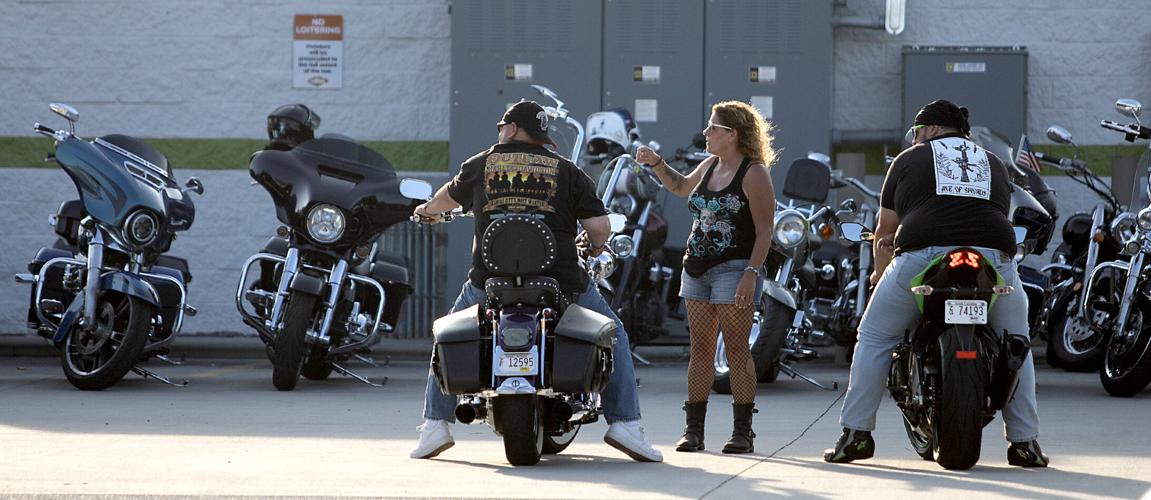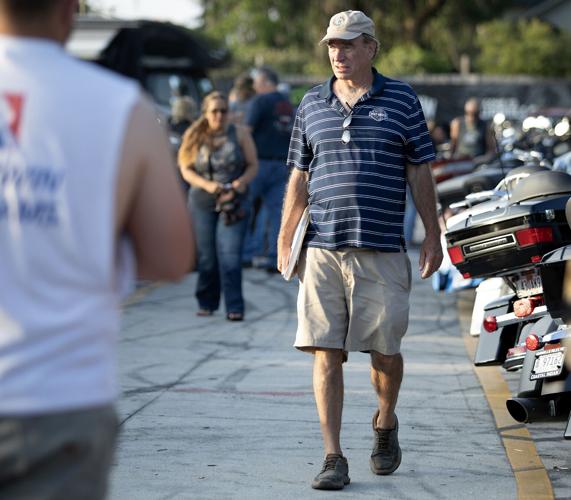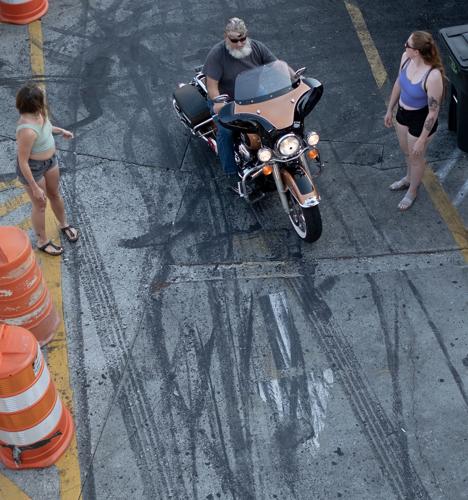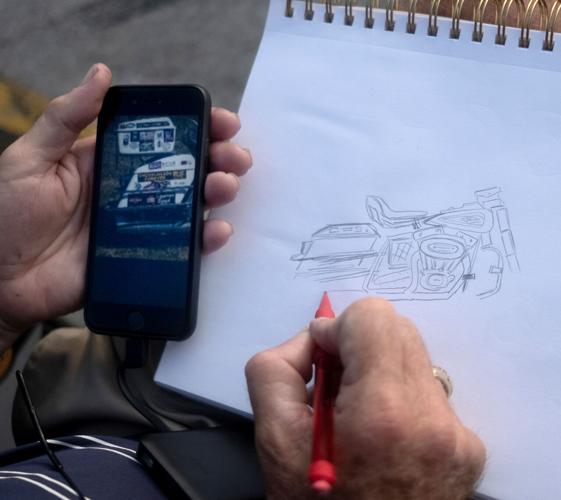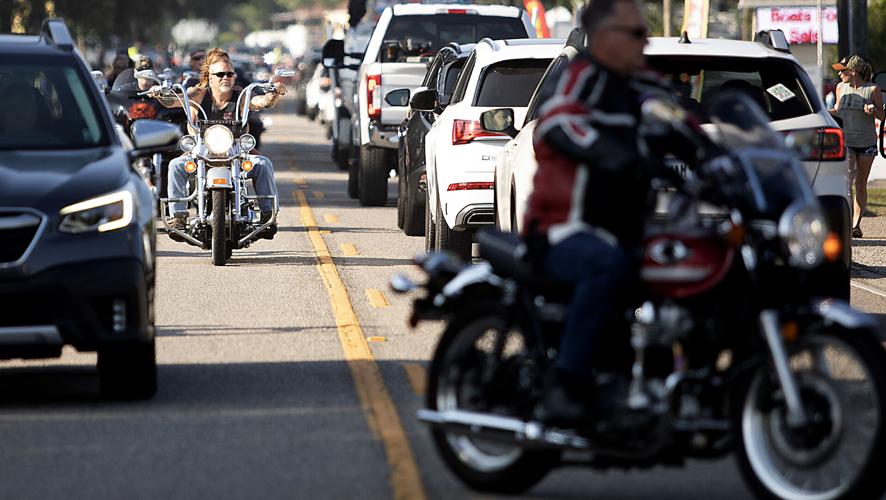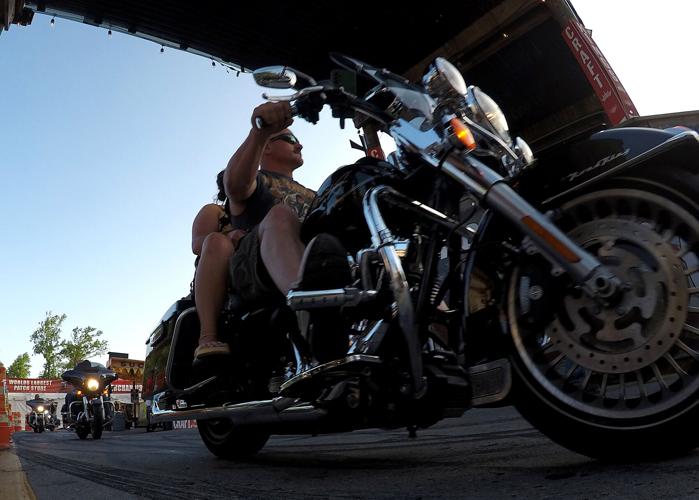 Spring Myrtle Beach Bike Rally 2023
By then, Fen said, he'll be at Loretta Lynn's ranch for the Tennessee Motorcycles and Music Revival in Hurricane Mills, Tennessee.
But, for now, Fen watches a red head in a tight yellow dress walk by the tire tent.
"Hey. You want to buy a tire," he smiles.